We're most well-known for our range of eco friendly paints, such as our highly breathable Claypaint and family friendly Lifestyle Emulsion.  However, did you know we make a number of other decorating products? All designed to help make your project go a little more smoothly.
One of our most popular products is Earthborn Wall Glaze, a highly versatile water-based medium with a range of uses. Decorators love this product because it has a number of unique properties that make using Earthborn paints easy and practical.
Here are our top uses for Earthborn Wall Glaze:
To prepare and stabilise powdery walls before painting.
Earthborn Wall Glaze is a clear, slightly gloopy liquid with excellent binding properties. When diluted with water, apply to powdery or dusty surfaces prior to painting to help create a sound and stable surface.
What's more, it's highly breathable, when diluted with water, so can even be used to stabilise old or powdery lime plasters. We'd always recommend removing as much loose and flaky material as possible before applying, but using a diluted coat of Wall Glaze will help to bind the surface ready for painting.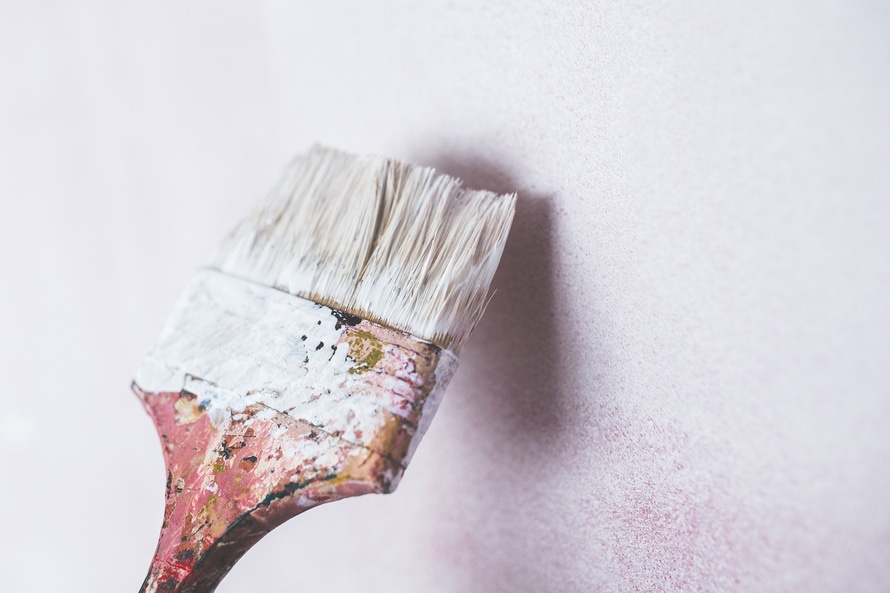 To protect exposed brick or other unpainted walls.
Many exposed interior brick walls or unpainted feature walls that have been stripped back to reveal an interesting texture, for example, can be powdery to touch and not practical as a finished surface. Wall Glaze will provide a breathable coating with a low sheen level, giving a protective finish.
To give protection and extra durability to Claypaint and other painted walls.
Some of our paint finishes are highly durable and wipeable, such as our hardwearing Lifestyle Emulsion, which is ideal for busy areas of the home. However, the downside of this finish is that it isn't as breathable as Claypaint, so not suitable for lime plaster. And whilst Claypaint has a fairly hardwearing finish, it's not as durable as Lifestyle Emulsion. Therefore some areas (like high traffic hallways or busy kitchens) might need a little extra durability when painted with Claypaint.
Apply on top of Claypaint to provide a hardwearing, durable finish whilst remaining breathable.
If you use Claypaint on lime plaster, you can be assured that Wall Glaze will remain breathable and give the painted surface some extra protection! It is worth noting that Claypaint colours may deepen when finished with Wall Glaze. Therefore we always recommend testing an area to check that you are happy with the result.
As a medium for colour washes and special paint effects.
Earthborn Wall Glaze loves other Earthborn products and is the perfect medium for mixing with our range of powder Pigments. If you're feeling creative, you can create a myriad of effects including broken colour work, colour washes and marbling.
Simply mix your chosen Pigment shade into a little water to create a paste. Then mix into the Wall Glaze until you achieve the desired depth of colour. Apply to unpainted or painted surfaces with a brush, sponge, rag or other technique.
If you want to know more, data sheets and product information can be found here.