Really easy ways to update your room with paint
5th October 2020

Painting a room is a sure way to give your home brand new look. But sometimes we don't always have the time, or let's face it, the inclination, to decorate a whole room. That doesn't mean you can't create impact and refresh your space with paint though! To inspire you to make a really easy update to your room using just a tin of paint, take a look at these simple ideas…
Frame it
Painting a simple frame of colour around a window or mirror is a great way to enhance a focal point.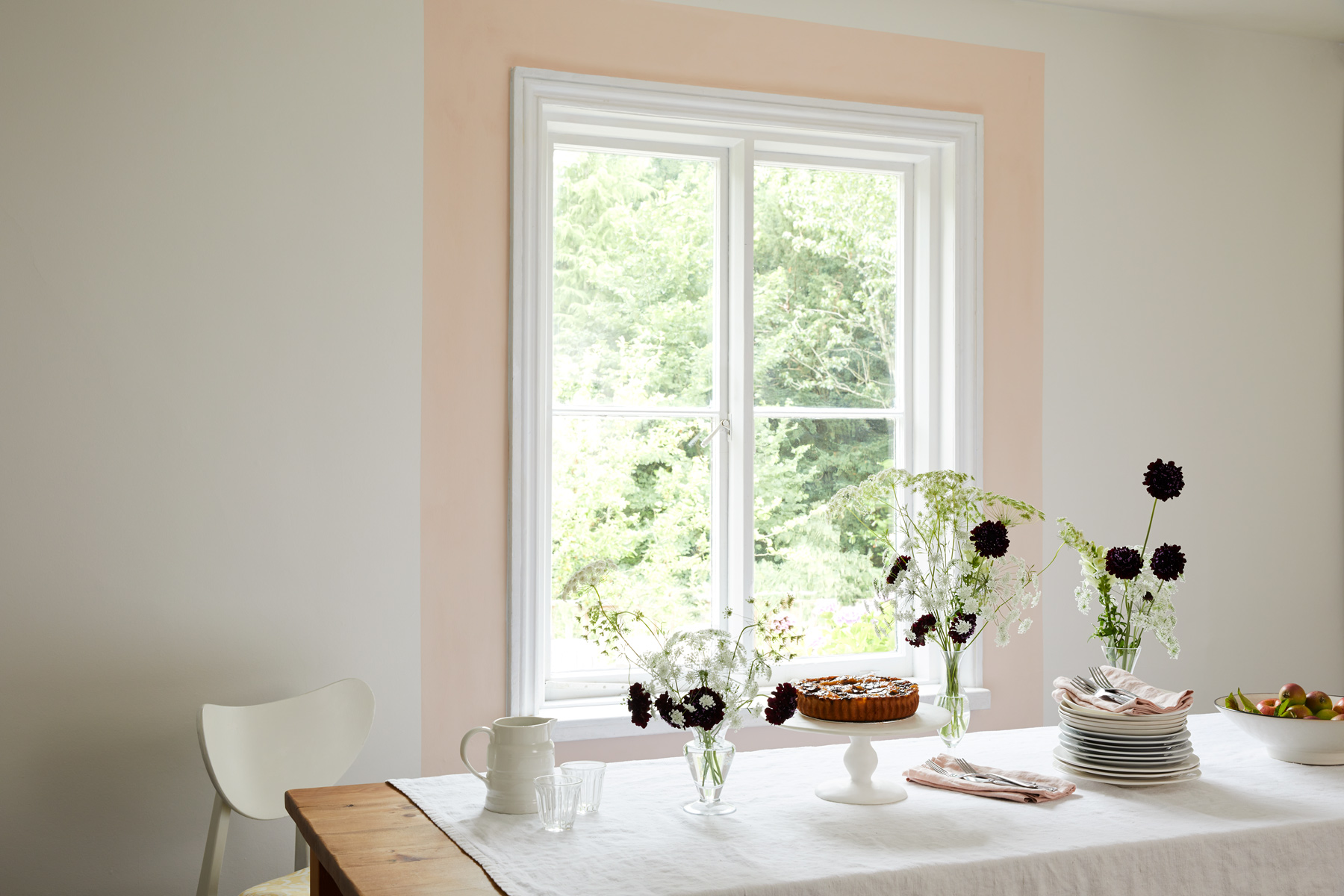 Here we've used the soft peachy tones of Peach Baby against our new off-white Up Up Away to add subtle interest to a window.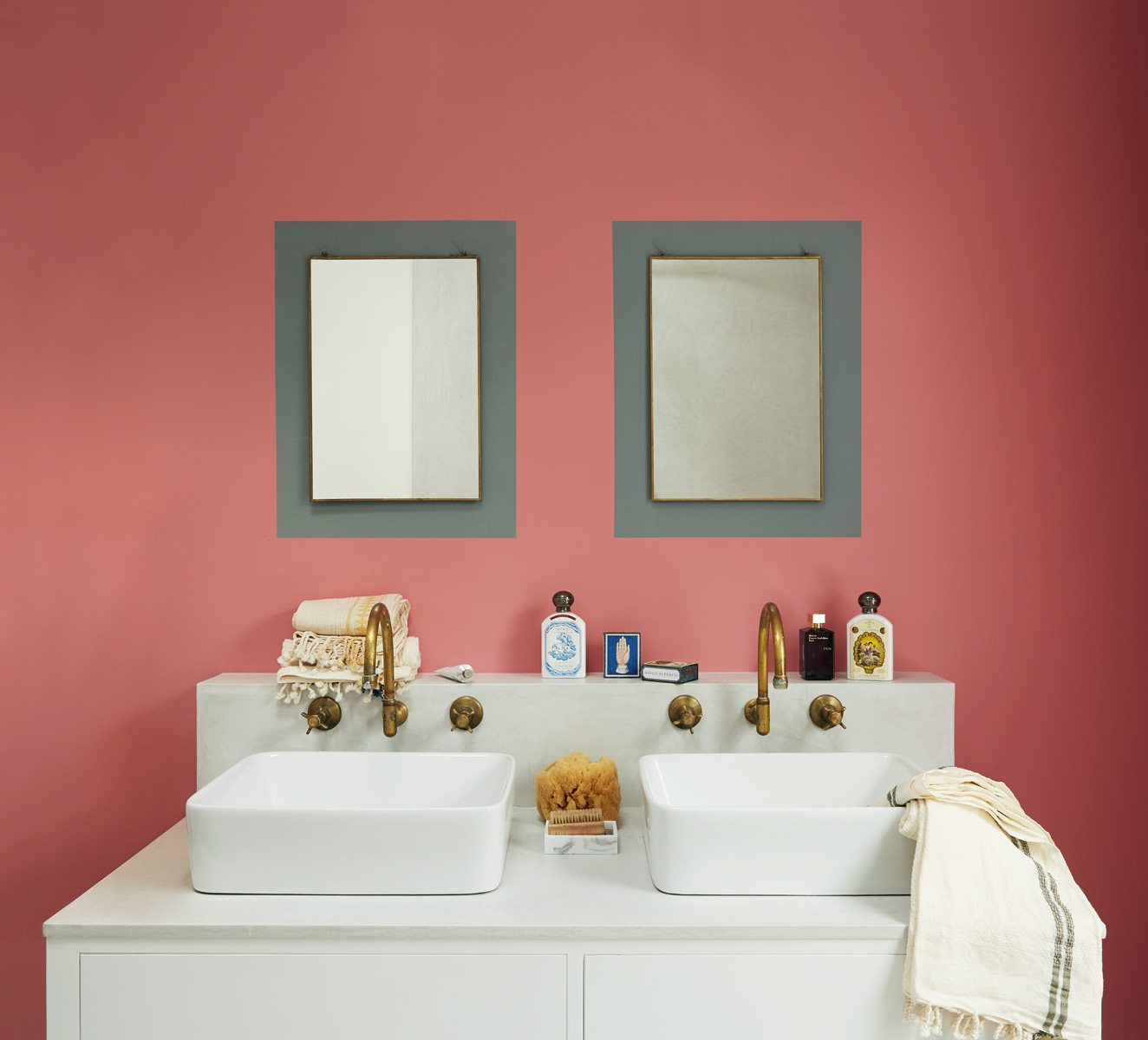 Or for a bolder look, we've added a band of Hippo Hooray around the mirrors of this coral coloured bathroom painted in Delilah.
Earn your stripes
Have you noticed that painted stripes have started popping up in the coolest of homes? This is one trend we're happy to get on board with! Adding an unexpected pop of colour in the form of a simple stripe will instantly lift a space (we've gone for Jemima here). And when you fancy a change it's easy to repaint. Just mask two lines and fill in the gaps!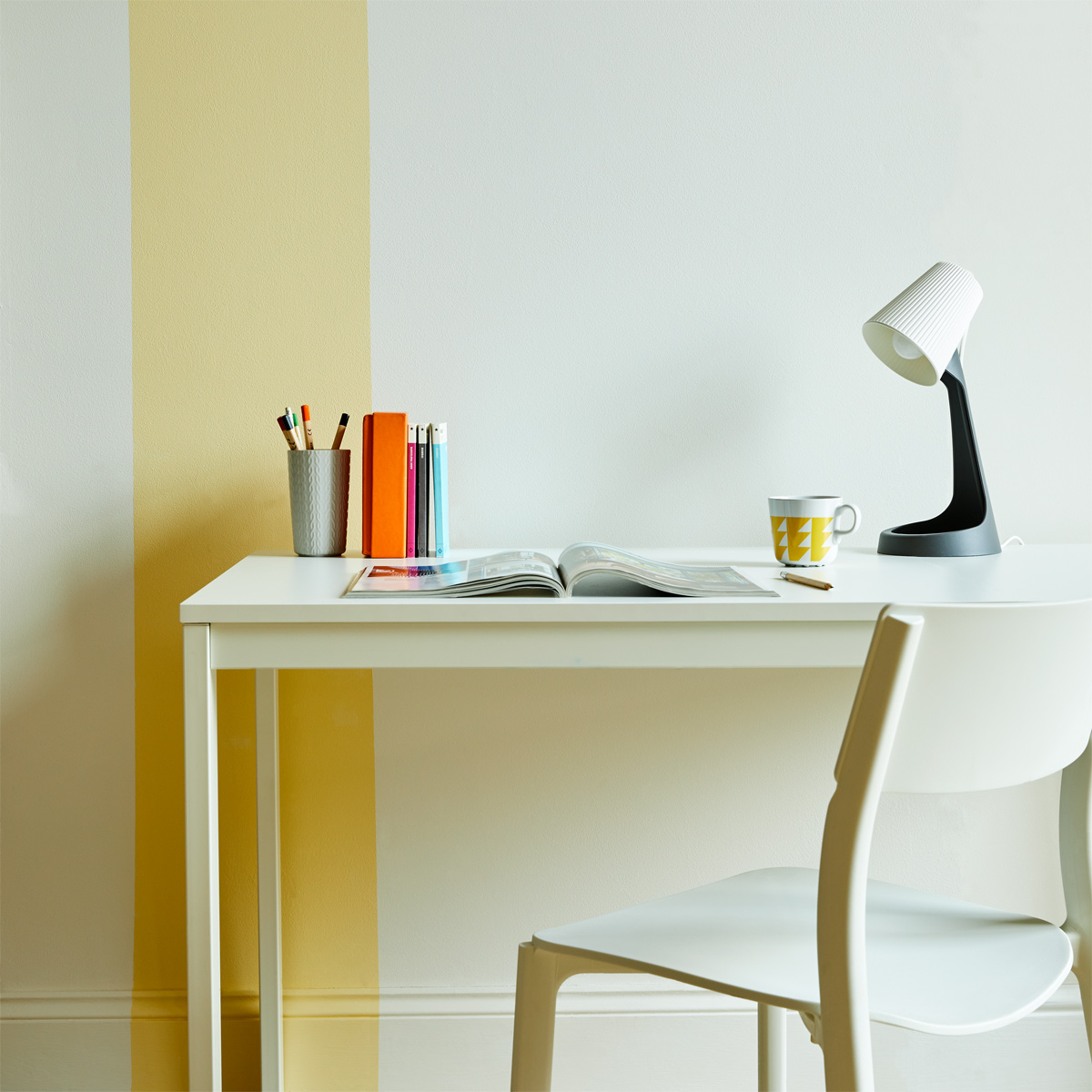 Scallop
Taking the humble stripe one step further, scallops seem to be everywhere at the moment.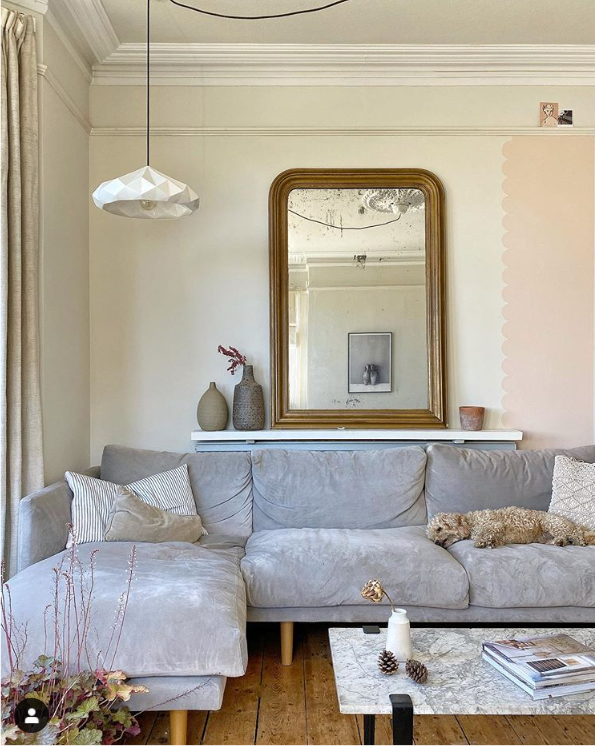 Dee Campling recently turned her Peach Baby stripe into a cute yet simple scallop design. Soozi Danson has embraced them on her colourful walls too, take a look here. If you'd like to try out this eye-catching motif on your walls, head to the highlight called 'Our Friends' on our Instagram account where blogger Emma Jane Palin has created a simple video explaining how to achieve the scallop effect!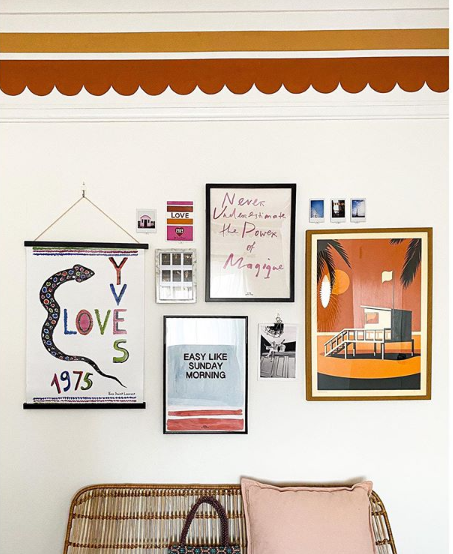 Picture this
If you're lucky enough to live in an older house with period details, you might have wondered how to decorate walls with picture rails. To add dose of colour, why not paint the section above the picture rail in a cheerful shade, providing contrast to a neutral wall.
Here we've used Milk Jug above our new earthy tone Crocky Road.
Don't have a picture rail? No problem! Colour blocked walls looked cool and contemporary in all styles of decor and such an easy paint update. We've gone for a band of Grassy in this bathroom to give it a fresh look.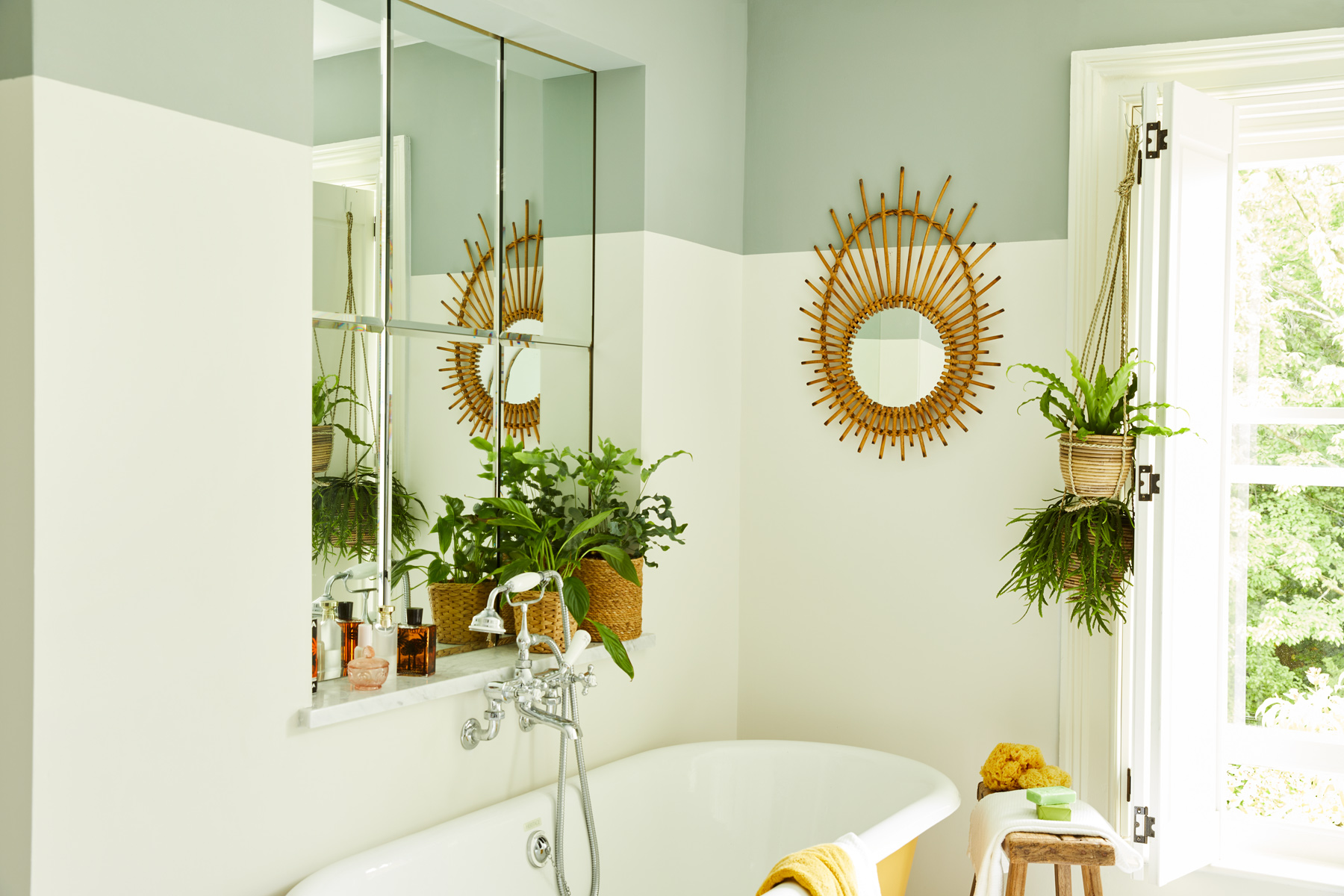 Just pick your two favourite shades (you could go for contrasting colours or keep it tonal) and mask off a line around the walls to paint above. Simple!
We'd love to see your easy paint updates. If you've been creative with Earthborn colour, share the love and tag us on your social media posts!