Emma Jane Palin's home office and pink ceiling
14th December 2020

A painted pink ceiling is certainly a bold statement. But if you've followed our blog for a while, you may know that Emma Jane Palin isn't one to shy away from a bold colour choice!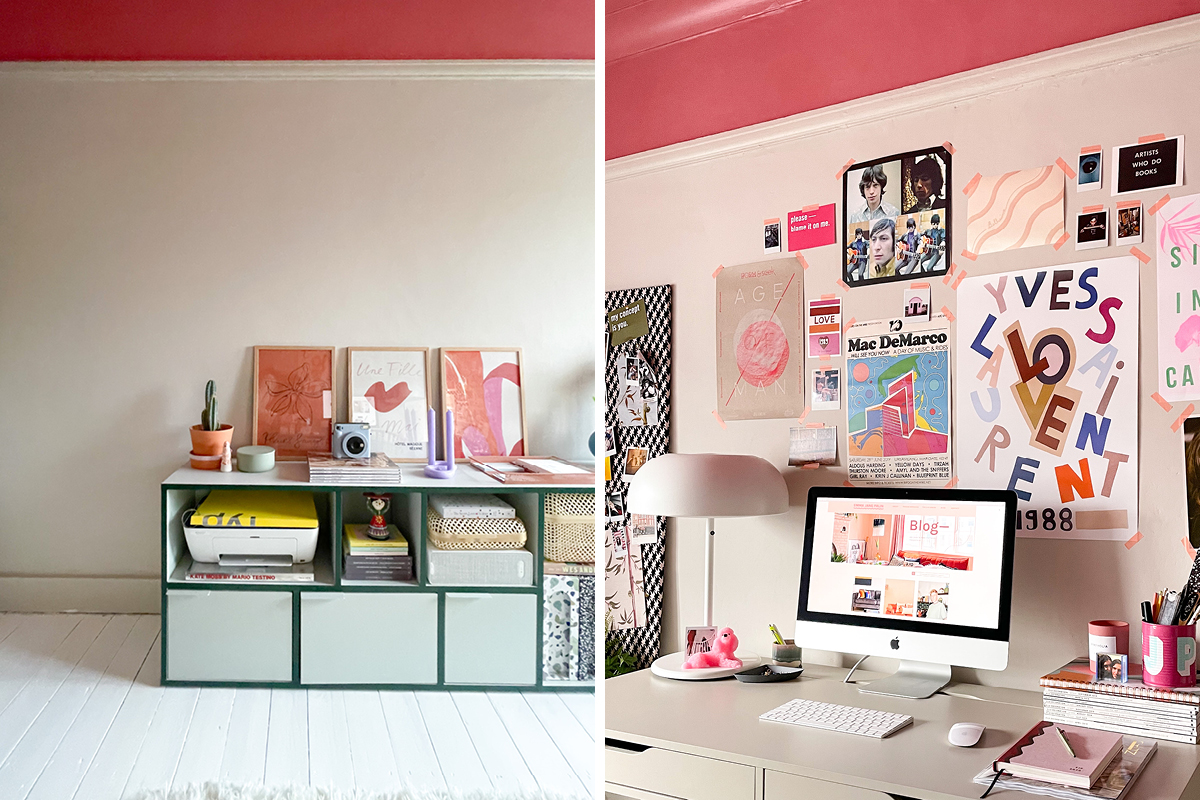 Having used Earthborn on a variety of creative projects around her home, Emma often pairs neutral or white walls with colourful painted details like stripes or scallops (as featured in her fabulous bedroom!) One of our personal favourite projects however, was her pink and monochrome bathroom, with walls painted in our coral pink colour Delilah. It was a hit across all her social media channels and had over a million re-pins on Pinterest!
So we were very excited when Emma ordered more of this gorgeous pink hue, and intrigued to know where she was planning to use it. For her next project, Emma updated her home office. Like many who are now WFH, Emma decided to revamp her home office space. Being a multi-purpose room it had to be both functional and inspiring.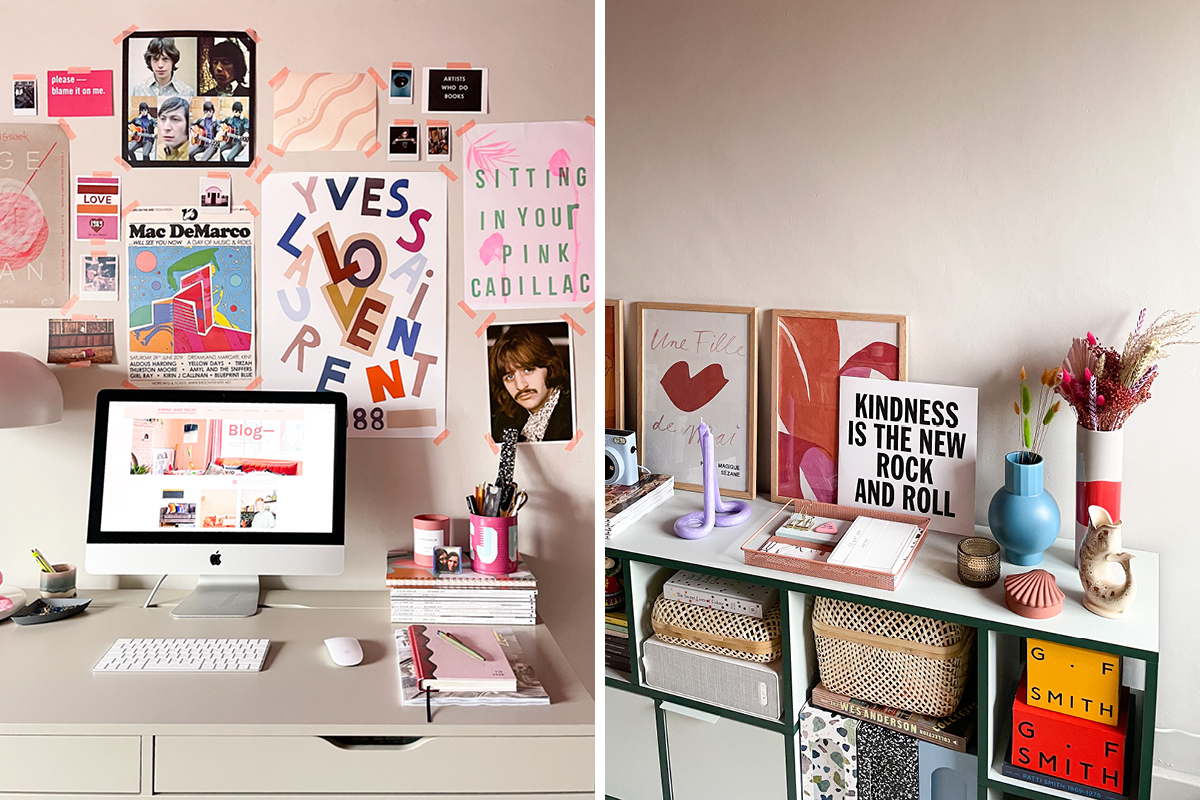 Through a mix of practical new furniture, some super stylish accessories and a brand new colour scheme, Emma has created a bold style statement that is sure to spark creativity. And our favourite part? Naturally, it has to be her fabulous pink ceiling!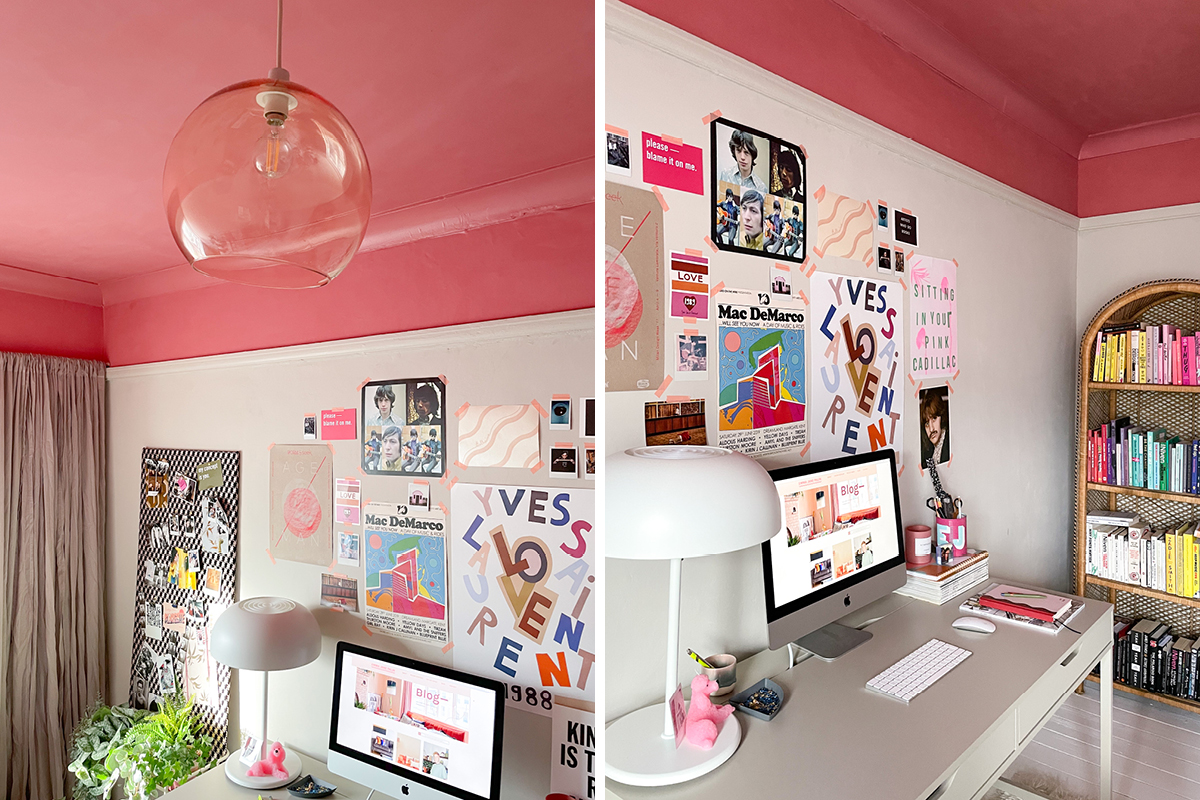 Emma used the easy-going neutral Donkey Ride on the walls to create a calming backdrop, and packed a punch by applying Delilah pink to the ceiling. Head over to Emma's blog for more pictures and full details of how she created this super cool look. And if you've been inspired to paint your ceiling a bolder colour, why not order a free colour card here?