DIY Bee Hotel
20th May 2022

We have recently partnered with 'The Bee Friendly Trust' as we believe we can all do our bit to help and support the existence of bees. With World Bee Day this month (Friday 20th May 2022), we aim to educate people on the importance of our flying friends and their role in preserving the environment. In this blog, you'll not only take away some interesting bee facts, but you will find an easy DIY Bee House project that the bees will love just as much as you.
Did you know?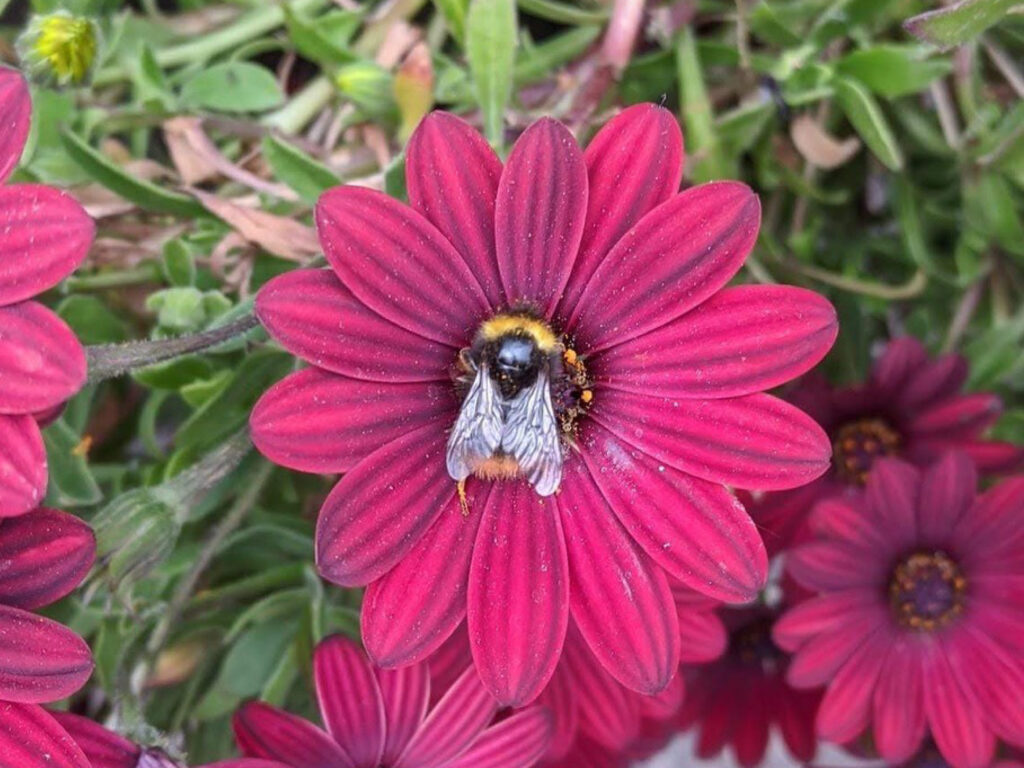 Bee's may be small, but they are pretty amazing. We asked the Bee Friendly Trust for some interesting facts on bees:
A leafcutter bee will cut little pieces of leaf to make cells to lay her eggs in
A red mason bee can pollinate 120 times more plants than a honey bee
Honeybees stay in their hives when it begins to rain. But solitary bees are out pollinating in all weathers
1. Re-purpose old tins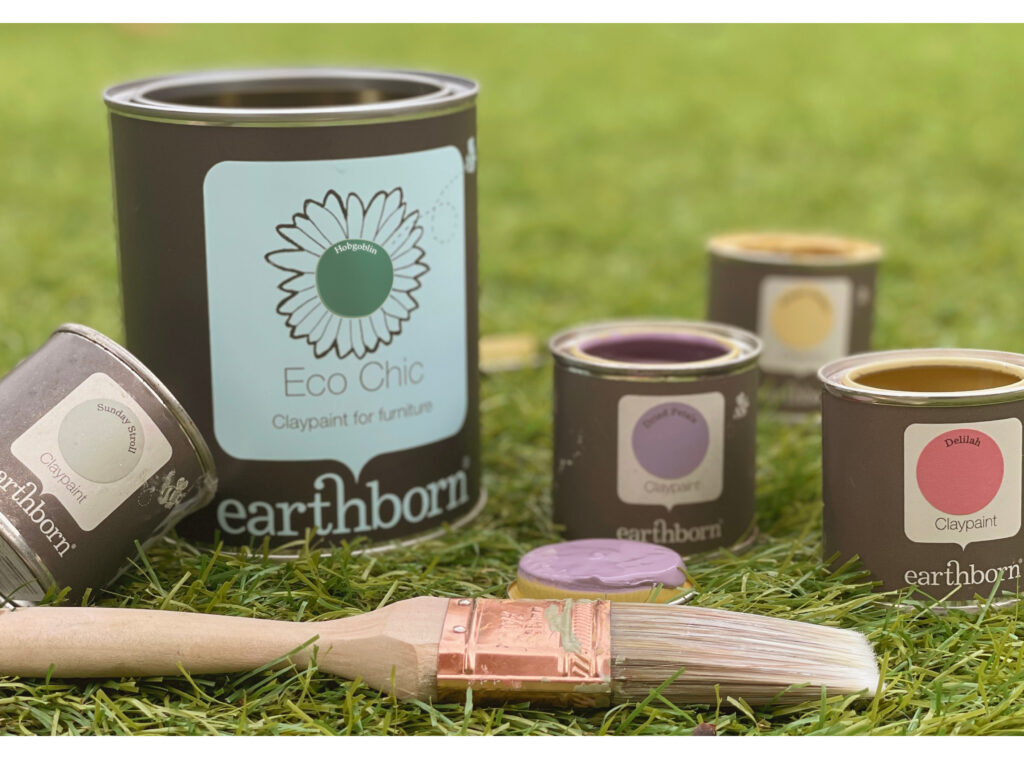 Once you have finishing painting your home, keep the tins. Give the tin a clean by wiping with some tissue and dispose of in recycling.
2. Paint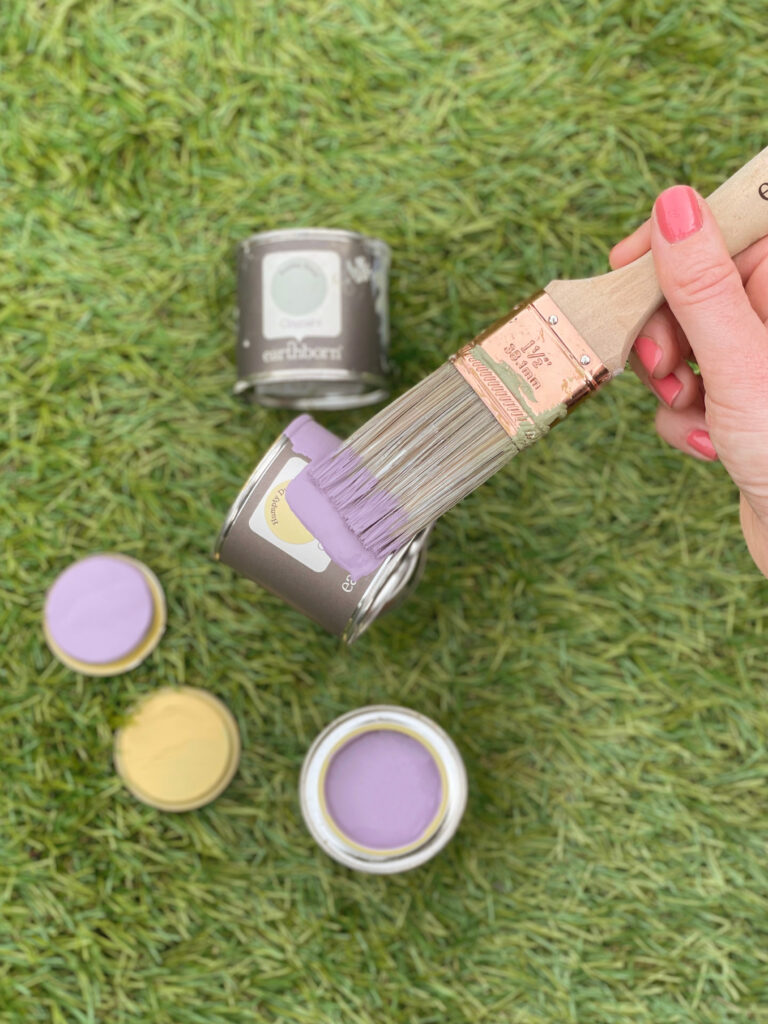 If you have left over paint from sample pots or larger tins of our Claypaint why not use it to decorate your tins? You can keep it simple or go creative – Did you know that bees love a mauve, blues or purple colours? Good news if you have any Claypaint left over in Milk Jug or Dried Petals!
3. Prepare
Time to prepare a new home for the bees! You can use up any toilet paper tubes by opening them up and cutting down to match the depth of the tin. Roll up tightly leaving a small hole in the centre creating a tube. Repeat this several times until you have filled the space in your tin.
For a more durable option, use bamboo sticks (hollow) and dried hollow twigs that you may find scattered around your garden – or a combination of both!
4. Find a location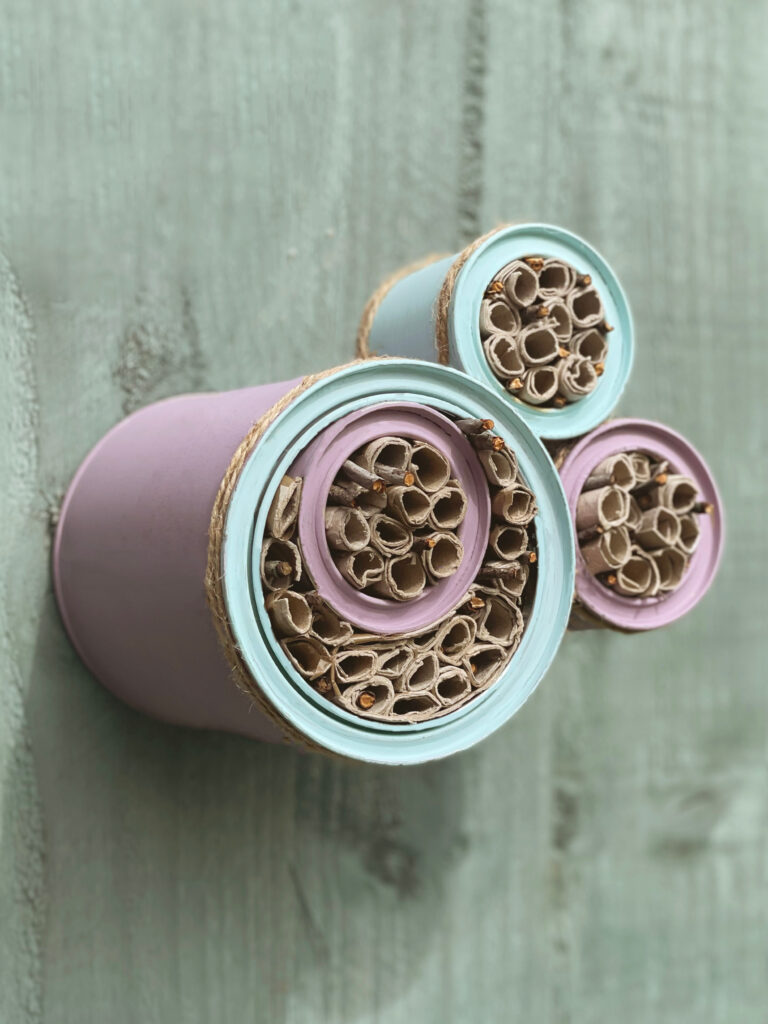 Unsurprisingly, bees love the sun…who doesn't! When picking a location, you should consider a sunny spot that isn't shaded by trees or plants. Your Mason Bee House should be firmly attached to a solid structure, to avoid it getting knocked or moving around in wind. We would suggest tying it down with some string and attaching to a shed, fence, or other solid fixture. Alternatively, you can drill a few holes in the bottom of the tin and add screws to fix into place.
5. Enjoy
You now have your very own DIY Mason Bee House and can watch proudly on as your new friends explore their home. If you have more than one tin, why not turn your Bee House into a Bee Hotel? Simply repeat the process as many times as you wish in tins of different sizes and colours, not only will it be pretty to look at, but the bees will be thankful for it!
Have you created a DIY Bee House using Earthborn tins? We would love to see! Be sure to tag us on social media with #Earthbornbees
Note: We don't recommend using Earthborn Claypaint for outdoor painting.