How to paint stencils on wooden furniture
16th May 2022

Stenciling is a quick and effective technique that can be used when upcycling furniture. But did you know our Eco Chic is perfect for painting with stencils on wooden furniture? The creamy thick consistency means no chance of bleeding and amazing coverage. Partner this with our extended range of pigments and our easy 'how to' guide, you will have everything you need to learn how to paint stencils on wooden furniture!
Pick
Firstly, you will need to pick a stencil. With endless designs out there, you are bound to be spoiled for choice. To help we recommend picking a stencil that isn't too intricate and that's reusable. If you choose a card stencil, be sure to recycle this once you're finished as our Eco Chic is fully biodegradable. Next, you need to pick your project. This may be a piece that you have already upcycled and just looking to add something extra, or maybe you want to spruce up your plain wooden furniture.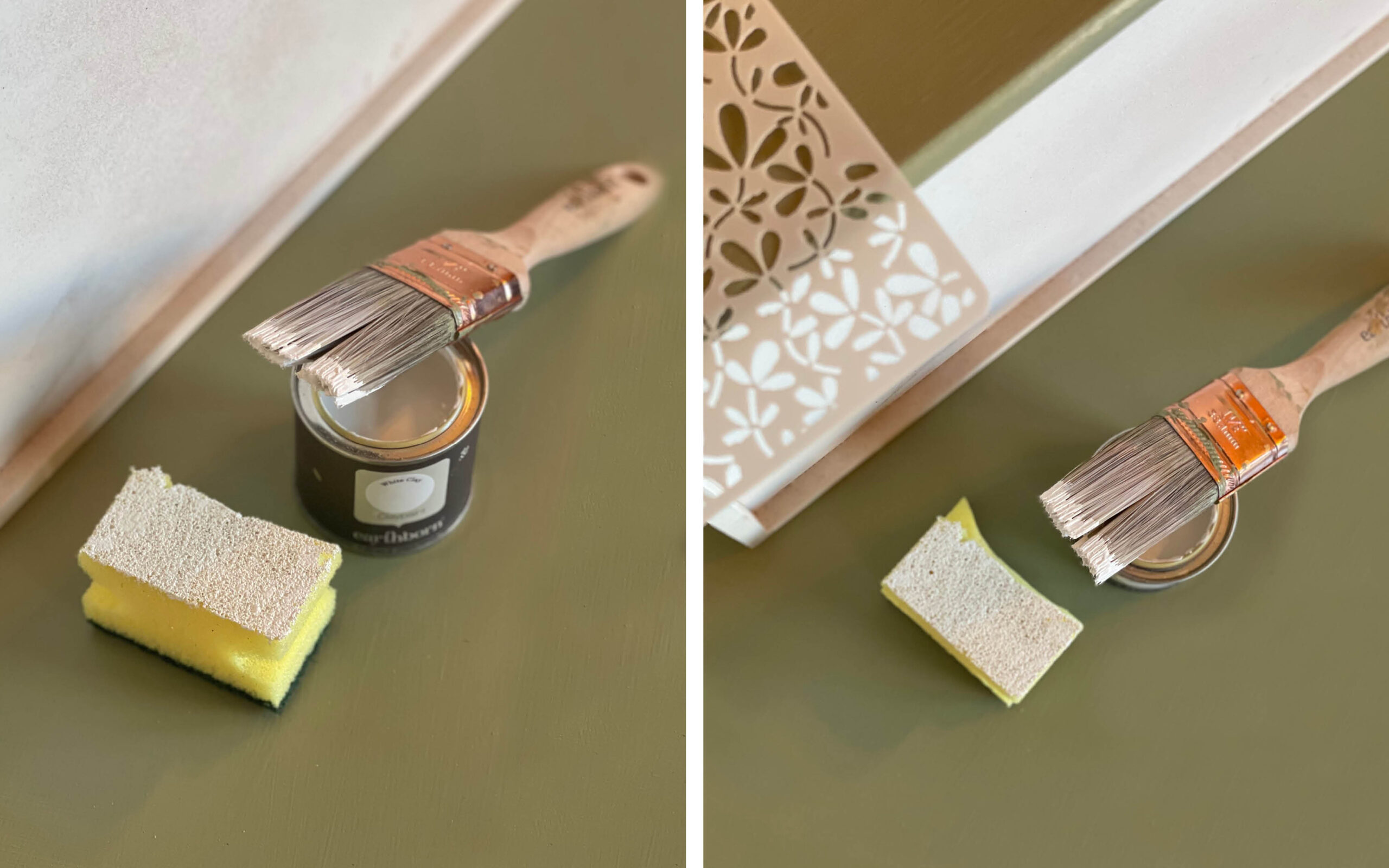 Place
Once you have chosen your project, it's time to place the stencil where you would like to paint it. When choosing, consider placing your stencil in edges, corners or centrally on main features like drawers. Move your stencil in different positions to get a feel before deciding, then once happy secure all edges with frog tape to stop it moving around.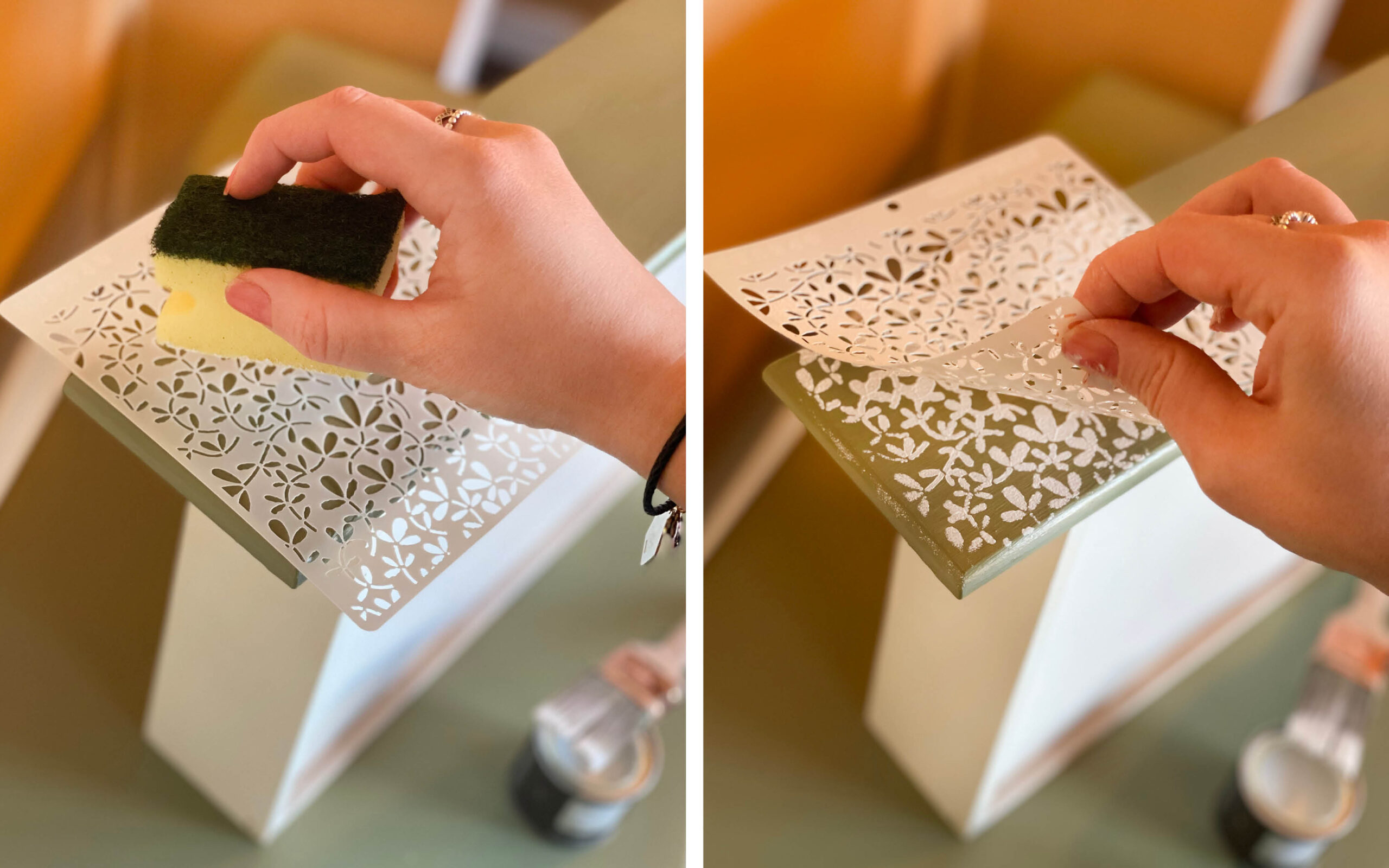 Paint
Painting over your stencils couldn't be easier with Eco Chic. All you will need is a sample pot (or a few if you're feeling extra creative) of our Eco Chic in your chosen colour and a synthetic brush. Using a small amount of Eco Chic dab the brush over your stencil, paying extra attention in areas with details. To achieve an ombre effect, introduce a second or third colour and blend together using the same dabbing technique. Once you're happy that the whole area in the stencil is fully covered, allow it to fully dry before removing the stencil.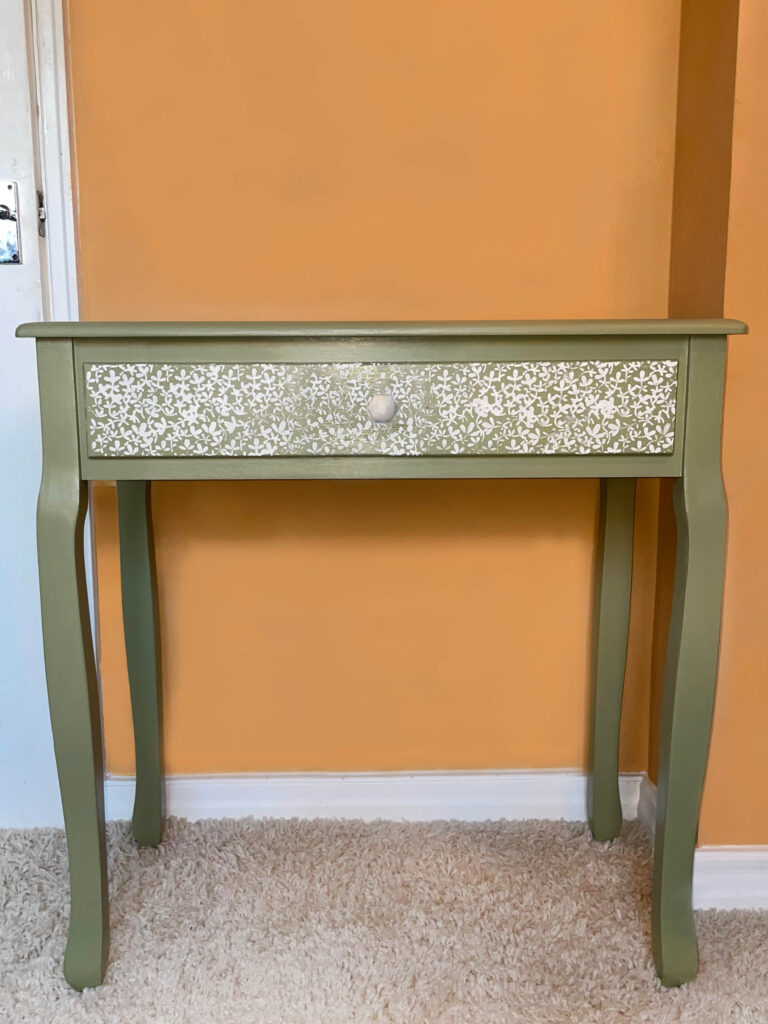 Play
Why not add a touch of elegance to your project by using our Mica Gold pigment? Mix Furniture Glaze and a small amount of Pigment and dab over your stencil. Allow to fully dry and remove the stencil revealing a sparkly addition to your project. For a bolder choice why not try our Pigments in colours Ultramarine Violet or Ultramarine Blue? Looking for something a little less daring? Our White Pigment is perfect for achieving a delicate design. Check out our pigments page for more beautiful colours.
Have you used our Eco Chic or Pigments on your projects? We would love to see! Be sure to tag us on social media and use #Earthbornbyme