Case Study: Tiny Grand Design on passive house lines
28th May 2018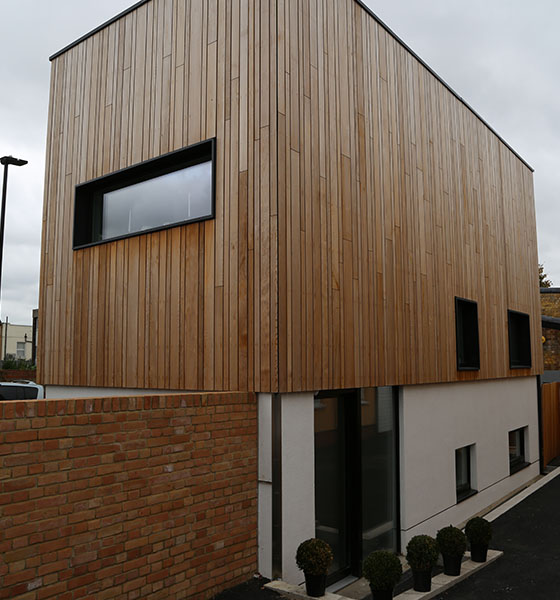 Photo: Courtesy of Joe Stuart.
One of the smallest two bedroom houses that you're allowed to build in London featured on Channel 4's Grand Designs.
Built to exceed passive house* standards, the tiny eco house in East London was the brainchild of design engineer Joe Stuart. It occupies just 83sq m but Joe's innovative design makes the most of every inch of that space by using six half-storey floors linked by open stairs. Extra thick insulated walls and triple and quadruple glazing helped achieve the high insulation levels needed for a passive house.
Joe said: "We wanted an eco friendly home. Passive house criteria were key and wherever possible we sought environmentally friendly solutions. For example, we tested a number of environmentally friendly paints. We settled on Earthborn because they are virtually VOC free and have the best covering power."
The paint was applied to white spray plaster and just two coats were required to achieve a complete finish. Most of the house was painted with Ecopro Matt Emulsion, White being chosen to maximise light transmission through the building. The light grey Tuffet shade of Claypaint was chosen to provide a calm ambience in the two bedrooms.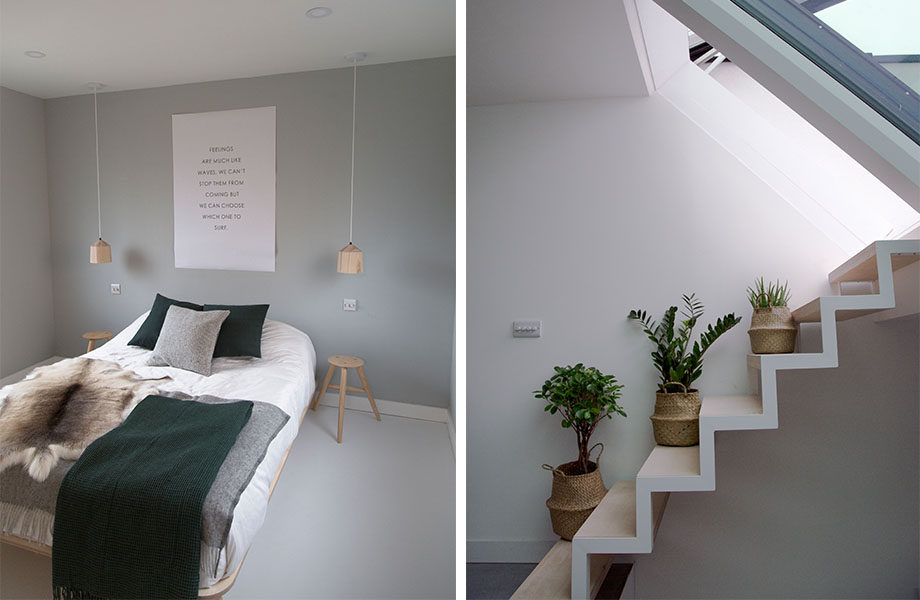 Bedroom walls: Tuffet Claypaint.
Stairs: Ecopro Matt White emulsion.
Claypaint is a unique, clay based emulsion. Its advanced technology maximises the natural properties of clay to create a high performance, highly breathable paint that covers exceptionally well and gives a distinctive, ultra matt finish.
Ecopro Matt Emulsion is an easy to use alternative to conventional emulsions. It is especially useful for new plaster, having excellent covering properties. It gives a durable, anti-static, matt finish.
The lack of oils and acrylics means Earthborn paints do not give off harmful emissions, and are much better for the health of building occupants as well as the environment, a point that particularly resonated with Joe.
He said: "Passive houses are virtually airtight and I was aware that conventional paints contain oils and acrylics which can give off toxic VOC emissions for months or even years after application. We do not have that worry with Earthborn paints. They contain minimal VOCs so they help create a healthy living environment."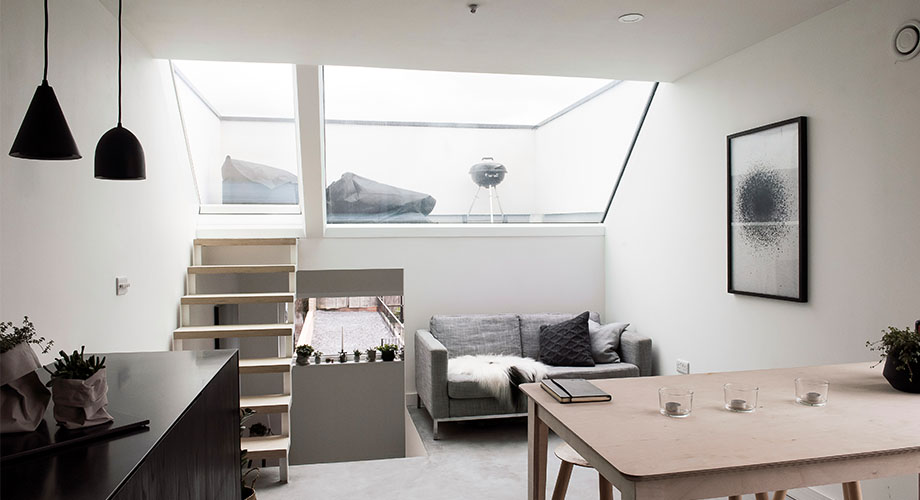 Dining room: Ecopro Matt White emulsion
Claypaint is available in Earthborn's signature palette of 72 shades, while Ecopro is available in all 100 colours of BS4800. They are both approved to the stringent EU Ecolabel standard. Bespoke colours can be developed through the nationwide network of Earthborn stockists.
For further information visit: