Restoring a listed property isn't for the fainthearted. It involves planning, energy, time and money, and there are usually a few hidden surprises along the way.  But Guinness World Record holder and Britain's fastest snowboarder Jamie Barrow, who has turned his hand to property development, decided to take on the challenge. He fully renovated a Grade 1 Listed two story apartment in the beautiful city of Bath. And the results are simply stunning!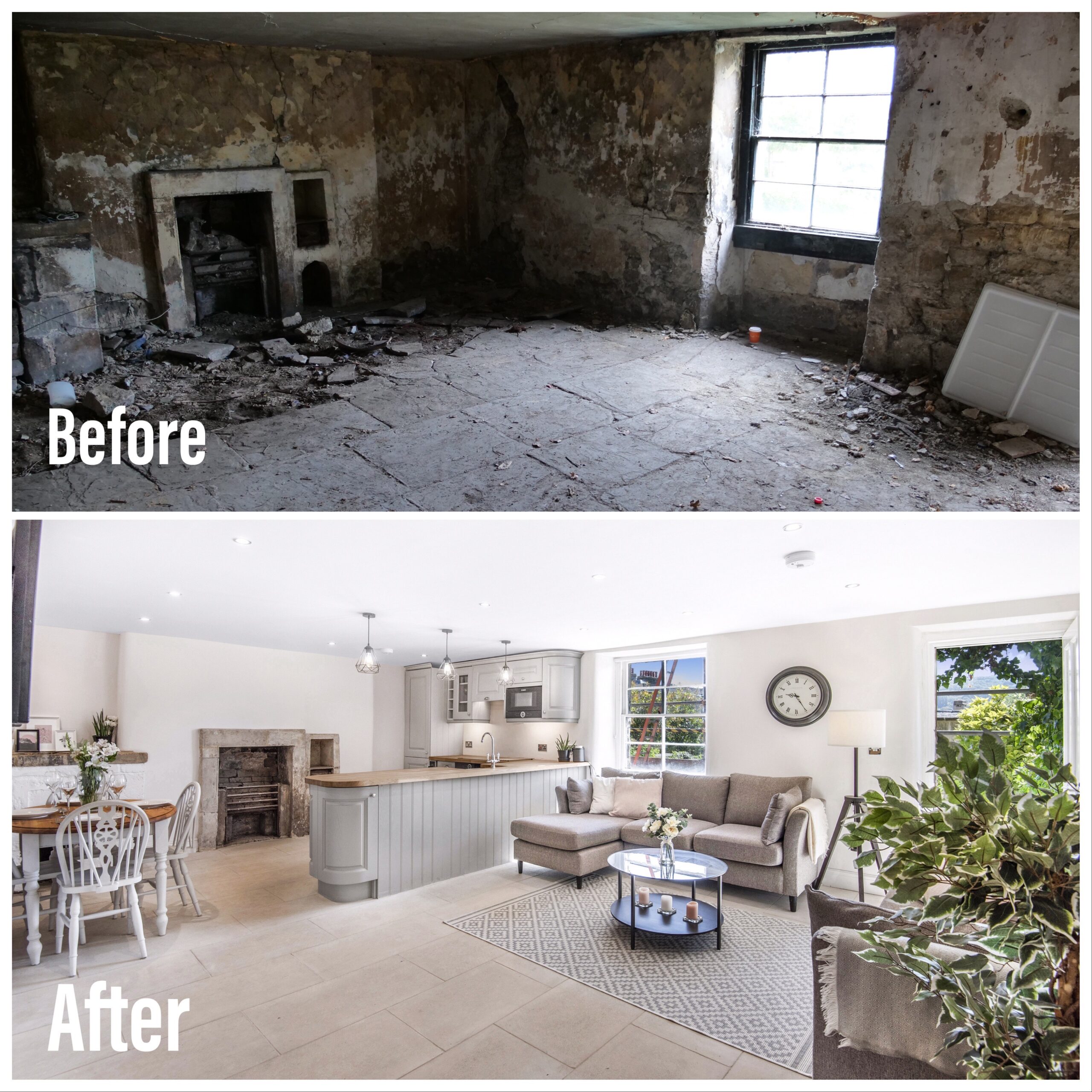 Restoring a listed property
Paragon is a grand Grade 1 Listed Georgian Terrace designed by Thomas Attwood and built in 1768. Situated in Bath city centre, it is surrounded by period architecture. Being a period property with a rich history, Jamie wanted to do justice to the building. He explains:
"Being a property developer in an historic city like Bath, I believe there is a social responsibility not just to make these developments on the outskirts of the city, but also to restore these amazing historical buildings for others to enjoy for years to come.
Being a Grade 1 Listed building it has required a huge amount of work… Everything needs to be looked at and approved to make sure it is accepted by listed building officers. Every material used in the property being as in-keeping and natural as possible, to match how it was done originally when the property was built."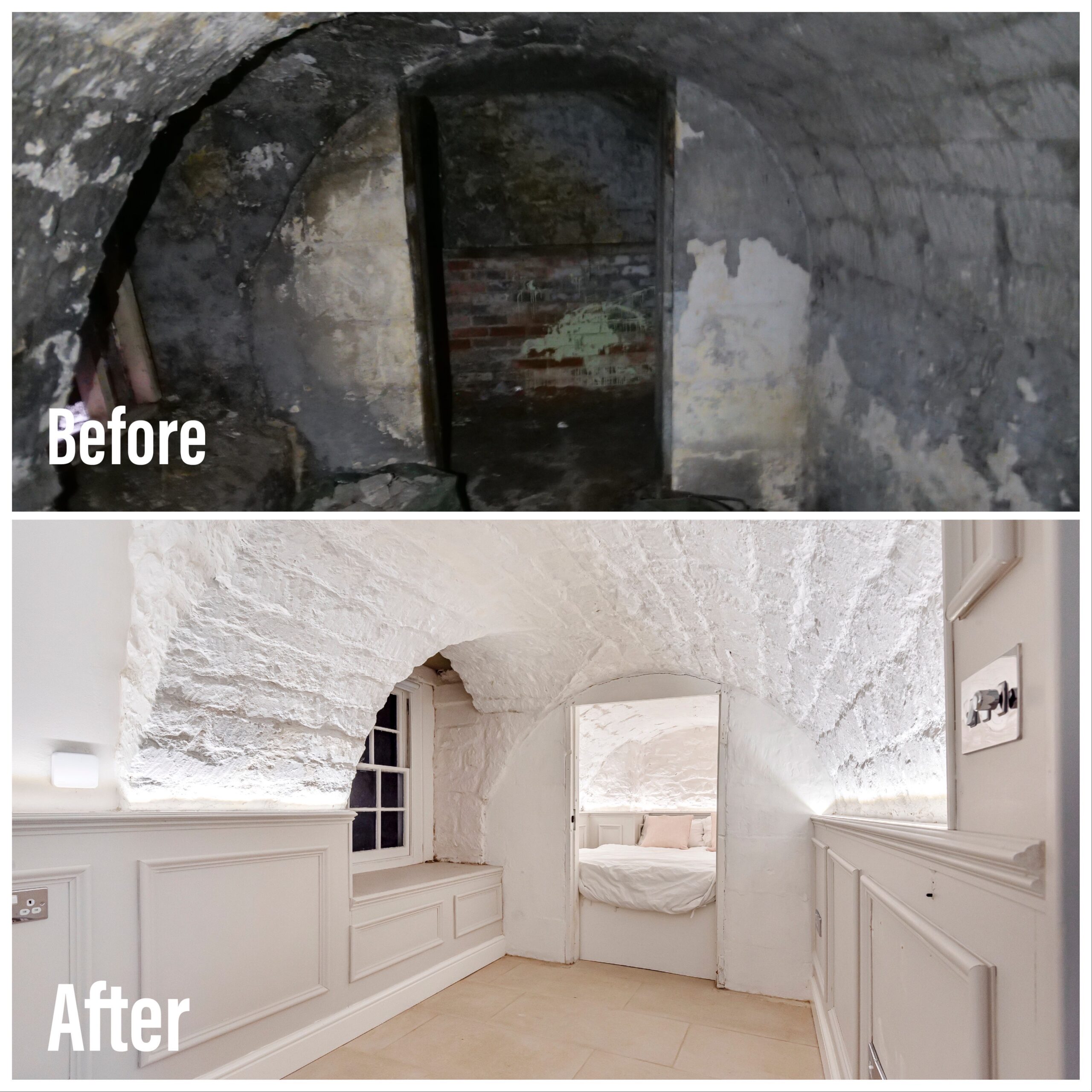 Traditional materials
As part of the restoration, Jamie restored the original vaults and tracked down the original Bath stone flooring from a quarry in Bath with the help of Bath Stone Group. He also re-plastered the property in lime to ensure it remained breathable. He said:
"With it being a Grade 1 Listed building and a basement, there were obviously some damp issues. As we were not allowed to damp proof these buildings, we had to use breathable materials, which is why we used lime plaster on the walls."
Damp proofing a property of this age can cause all sorts of issues further down the line, and actually exacerbate damp or mold problems in the future. Older buildings are designed to breathe so planners often request that traditional, breathable materials are used.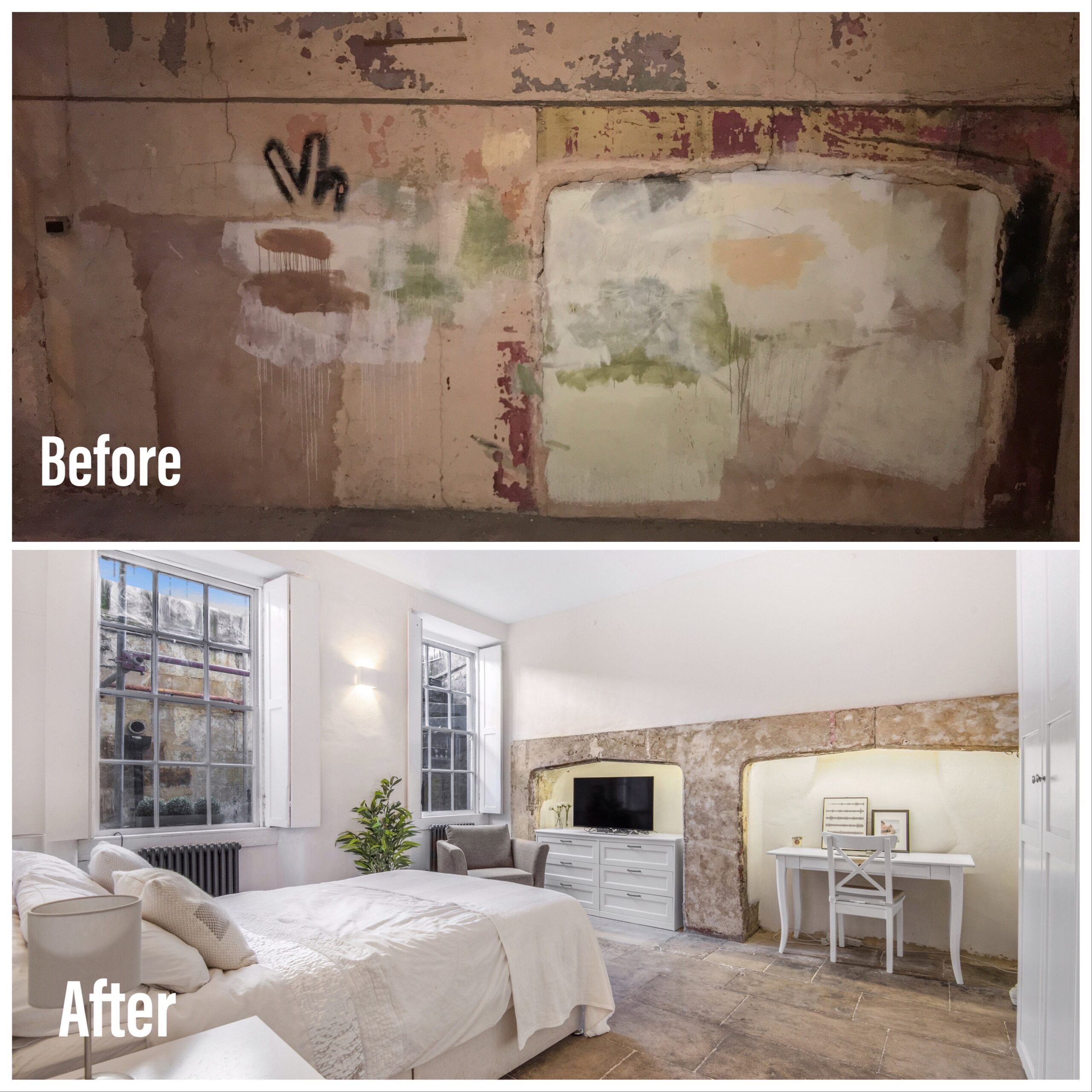 Breathable plaster and paint
At first Jamie used lime wash to finish the lime plaster. But he decided to change to Earthborn Claypaint due to its high level of breathability, thick creamy consistency and ease of use. He told us:
"We initially used a lime wash as this is what was suggested but after many coats it just wasn't covering well. This is when I looked into what other breathable paints there were out there and came across Earthborn Claypaint. I decided to give it a go and after just 1 coat it covered amazingly and gave a really nice luxury feel. That is why I am now using it on my other project."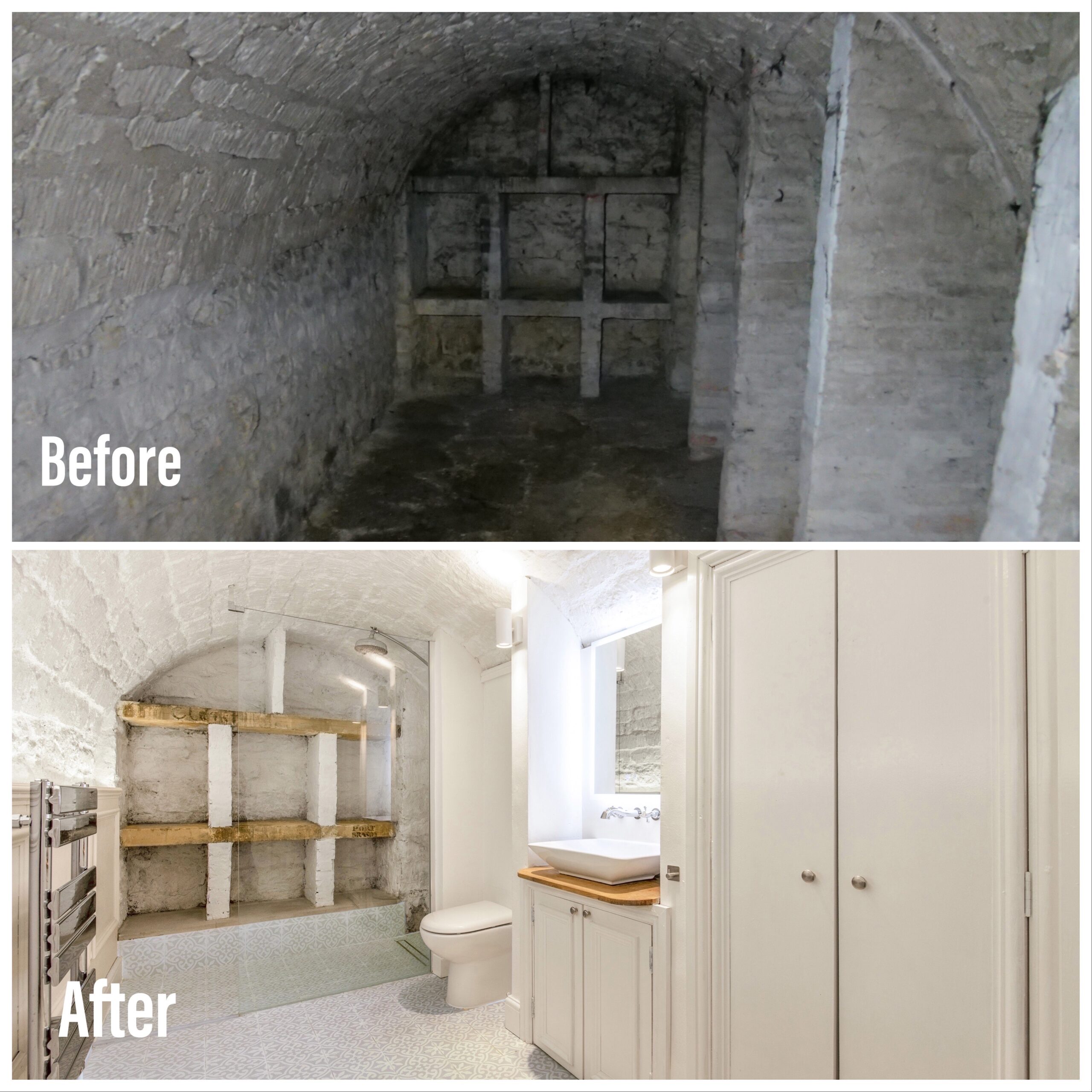 Jamie is rightfully delighted with the completed project, which is being marketed for sale by Bath based estate agents Andrews. You can find out more about the property here.
We think the final result is truly fantastic! He explains:
"This has been a project I have been working on for the past few years and I have learned so much from it. It doesn't stop here, I have many more big things planned and can't wait to get started on my next project."
If you have an old property that you're renovating, we'd love to hear about it! Tag us on our social media channels or contact us here.