Although we all love a good dose of colour, sometimes our homes need a quiet hue to soften the space and provide a neutral backdrop for furnishings and furniture. Neutral paint colours are both timeless and versatile.
Whites, off-whites and creams can help to create a bright, fresh interior that's easy to live with. But finding the right neutral paint shade for your home can be notoriously tricky! Whites and off-whites can vary hugely depending on their undertone, and different types of light can impact greatly on the perceived colour.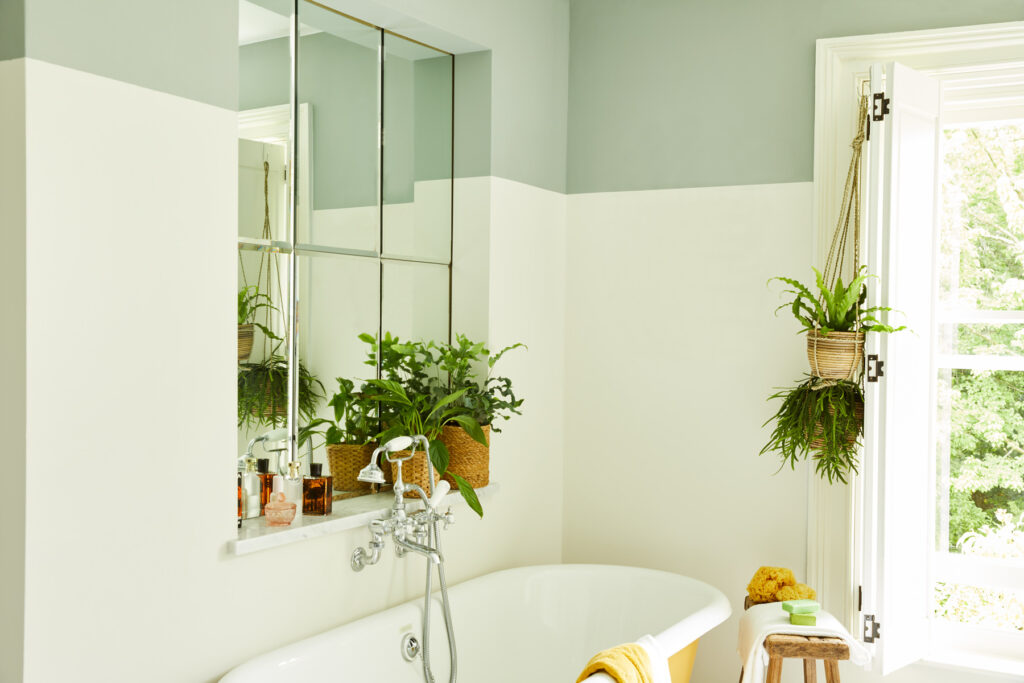 If you're planning to redecorate soon, read on to find out how to pick a flattering neutral paint colour for your home…
Neutral paint colours for bright rooms and south facing light
Rooms with lots of natural light, especially south facing rooms, are a joy to decorate! Colours appear warmer and brighter in these spaces and almost all colours suit this type of light. Neutral paint colours with a yellow based undertone are naturally uplifting, helping to create a restful, cosy  atmosphere.
To enhance that feeling of warmth, our newest colour Sandy Castle is an inviting cream, designed to capture the feeling of sunshine on sand. Its yellow undertones are enhanced in south facing light, making it a great colour for traditional styles of décor. It's a perfect colour for sunny kitchens, hallways and living rooms, maintaining a fresh, easy going feel.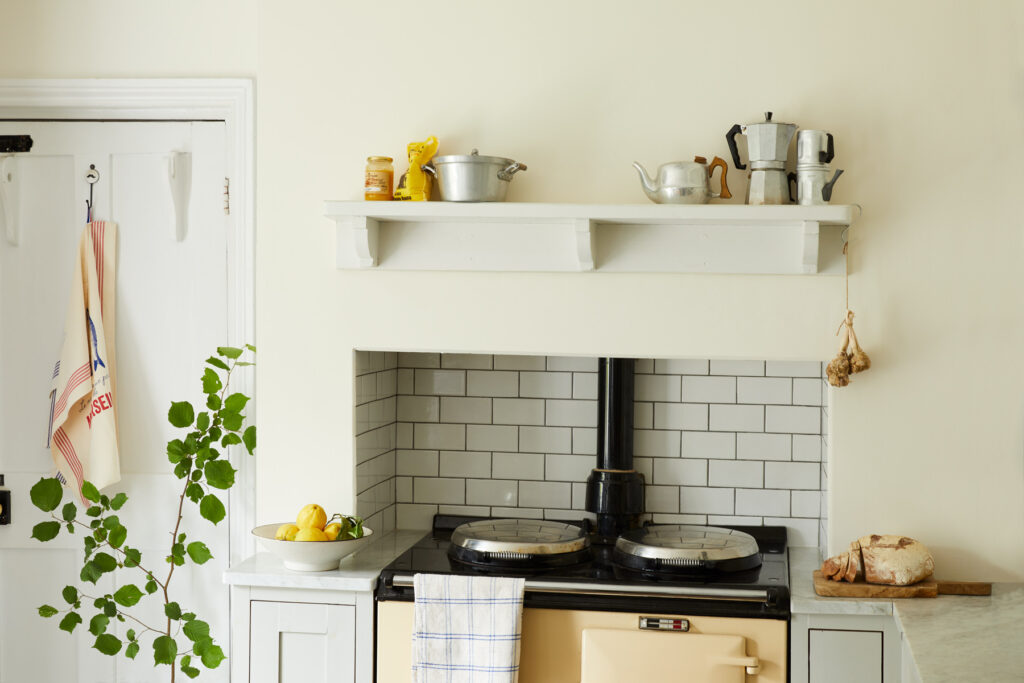 If you're looking for a crisper, cleaner neutral paint colour for a south facing room, then it's best avoiding cream and yellow based shades. Colours with a grey based undertone will help to combat any yellow hints – for example Bugle is a cooler pale grey, which can hold an almost violet hue in north facing light. In south facing light however, it takes on a clean, fresh feel that's ideal for contemporary living spaces.
St John, another grey based off-white, is slightly warmer than Bugle yet smart in feel, and perfect for period properties as well as contemporary homes.
Neutral paint colours for dark rooms and north facing light
Small, dark or north facing rooms can sometimes lack appeal. So using a warm, inviting neutral will help create a welcoming atmosphere. Anything with a blue or grey undertone can make the room appear cold so opt for warm neutrals.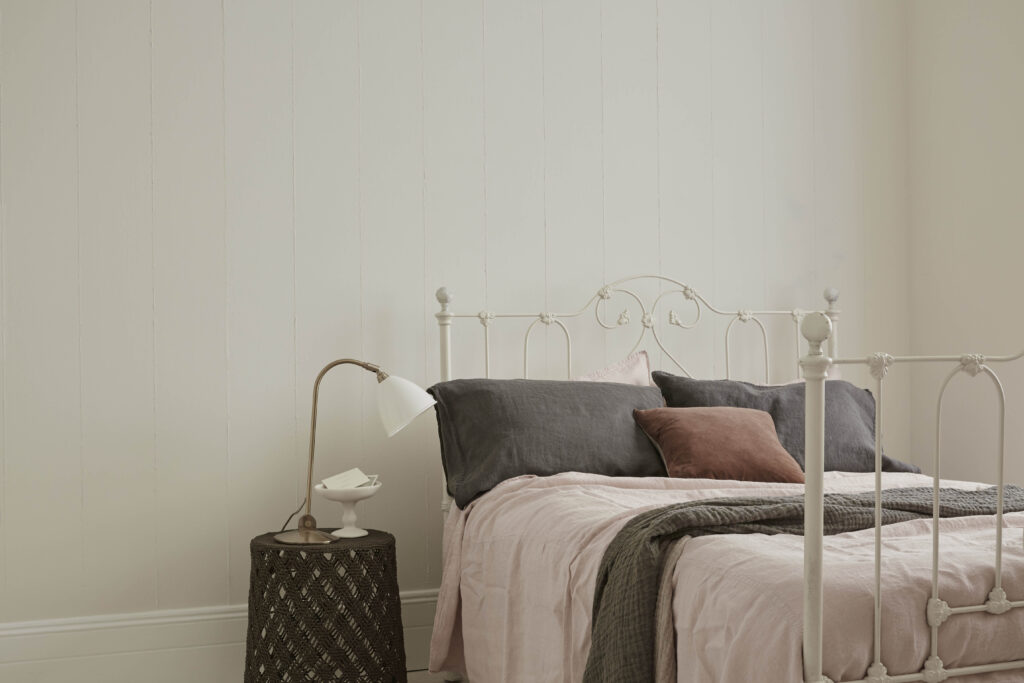 White Clay is a well-balanced, traditional white. Less harsh than a typical brilliant white, it's a highly flattering shade that works in virtually all styles of décor and is great for both north and south facing rooms. Slightly less creamy is Flutterby, a clean neutral shade that's great on both woodwork and walls.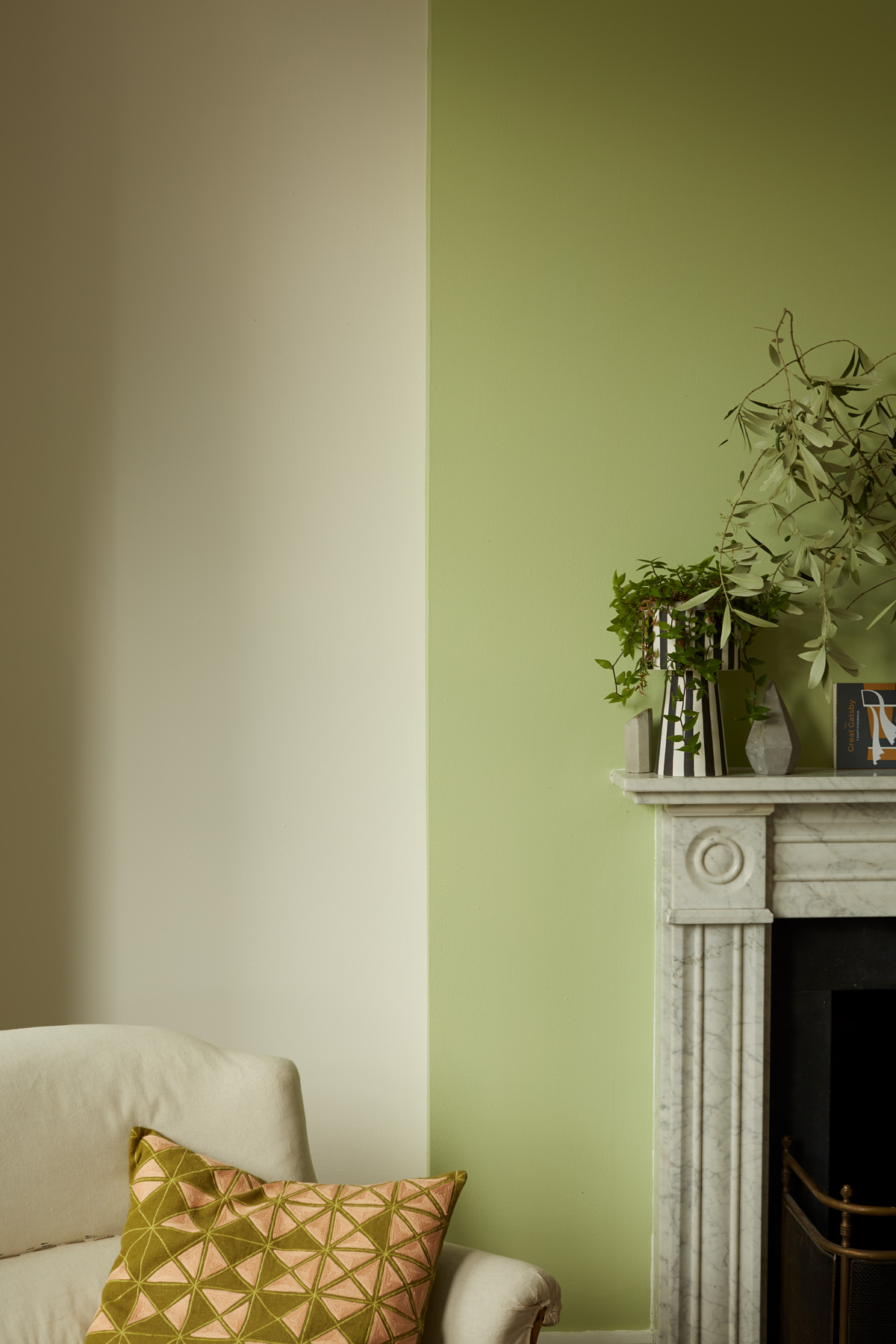 From our new Earth Collection palette, Up Up Away is another soft, off-white tone. It's creamier than both White Clay and Flutterby but not as yellow as Sandy Castle, and has already become a firm favourite among our customers! We love it paired with greeny greys, blues and warm pinks and peach tones. It's great for bathrooms, which can sometimes lack natural light, as well as bedrooms and living spaces.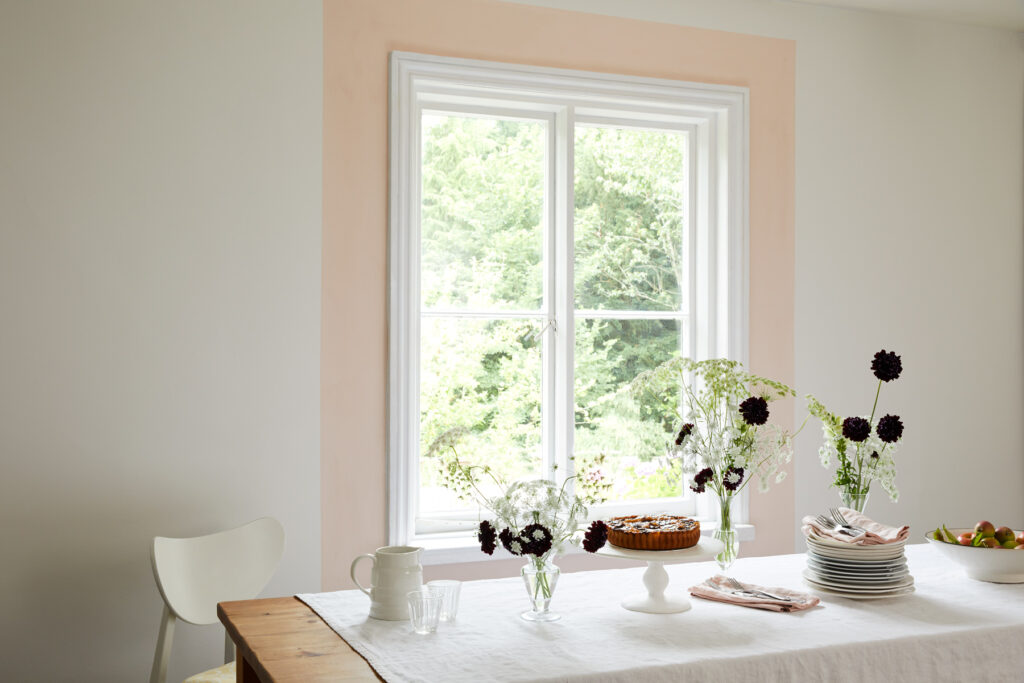 We've put together more ideas on finding the right colour for north facing rooms in this blogpost.
If you're looking for the perfect off white shade, we'd always recommend trying a sample of the paint in your room first – either paint a large piece of card or paper, or a large area of wall where you can fully see the colour. Take a look at different times of day, and consider the light, along with other elements in the room such as flooring or artwork.