Refresh January
3rd January 2022

January has arrived and it's time to take down the Christmas decorations. After carefully packing your tree ornaments and fairy lights away (to avoid spending hours untangling lights again next year), you're left with a home that seems to feel a little bland. Now this could be down to no longer having the twinkle of tree lights or the decorative touch of mistletoe, but there is likely to be another reason. Your home is probably in need of a refresh this January and we're here to help.
Refresh January doesn't need to cost a fortune or take up a lot of your time. By reading our simple hacks below we will help you to brighten up your home ready for the year ahead.
Brighten up brickwork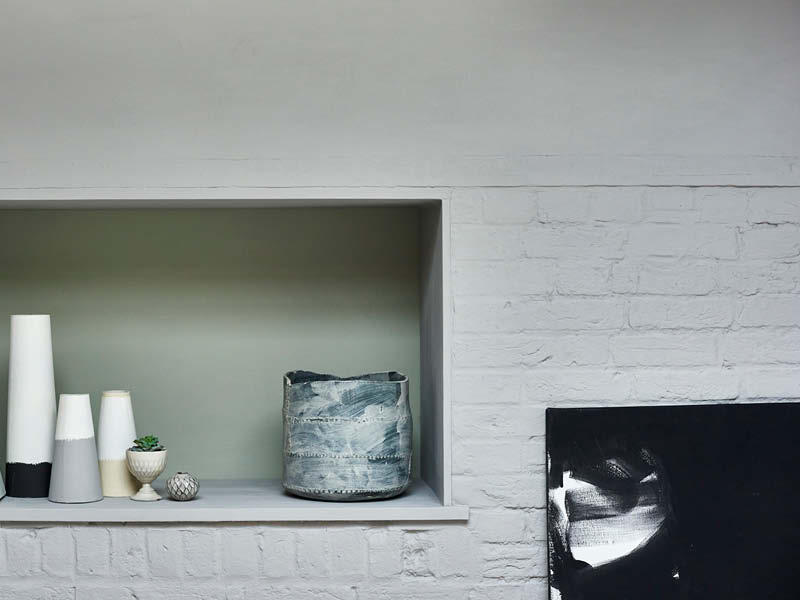 Over winter fire places are used more due to the cold weather, resulting in a build up of soot that can make your brickwork or surround appear dull. Applying a lick of paint around the fireplace can really do wonders to freshen up the entire room. Firstly, the area should be cleaned thoroughly. All dust and soot should be vacuumed up and any brick work scrubbed with a wire brush. Once prepped you are ready to apply a fresh coat over the area. For a complete step by step guide to painting behind a fireplace read our previous blog post 'Tips for painting behind wood burners and fireplace surrounds'.
Spruce up your skirting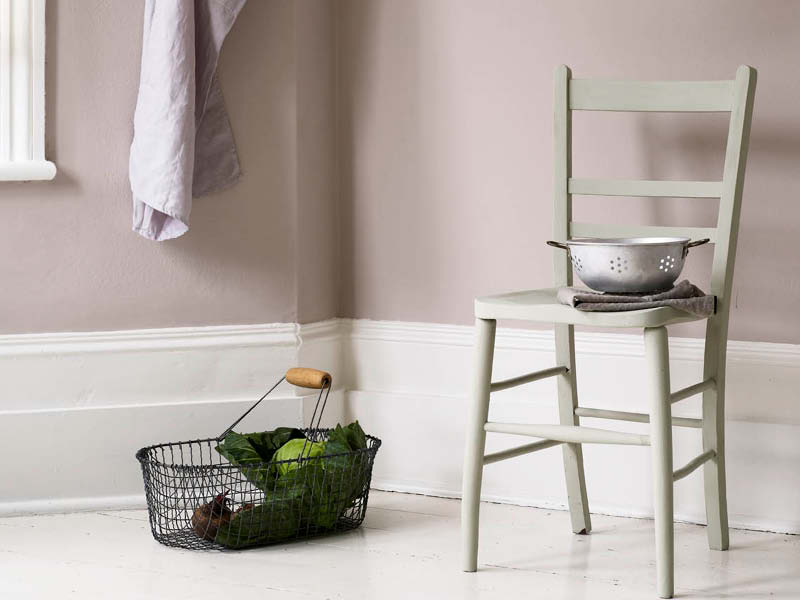 Skirting, doors and interior window frames historically, are painted bright white. As a result they are easily knocked and marked and can leave your home looking a little bit tired. White gloss is normally used and unfortunately can yellow over time. As a result your home appears to lose that crispness that it originally had when it was first decorated.
We recommend using our Eggshell No.17 for all your interior woodwork.  If you are wanting a traditional look, White is our brightest colour in Eggshell and would instantly refresh any room. Furthermore for a more dramatic look, why not use your leftover Claypaint from your chosen wall colour. As a result of applying the same wall colour on skirting and door frames, you blur edges making your room appear larger.
Add coloured accents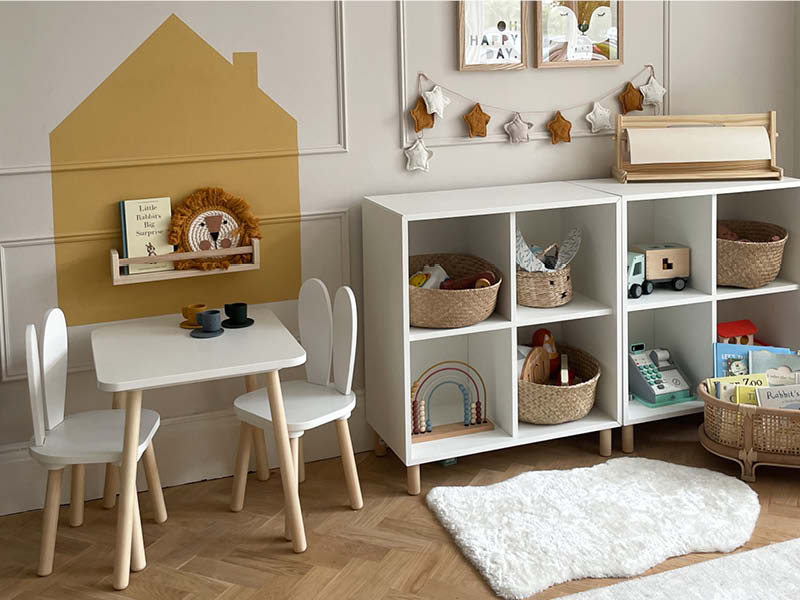 Adding pops of colour to your existing furniture couldn't be easier with our sample pots. Claypaint is not only perfect for walls but can be used on wooden furniture and accessories too. Not only does the super thick and creamy formula make it a dream to apply, but the endless range of colours are sure to brighten up any room. Why not try painting your picture frames or shelves in one of our bright colours like Humpty Dumpty? By starting to incorporate bright colours like the natural ochre of Humpty Dumpty, it's impossible not to feel happy and refreshed.
Pastel Shades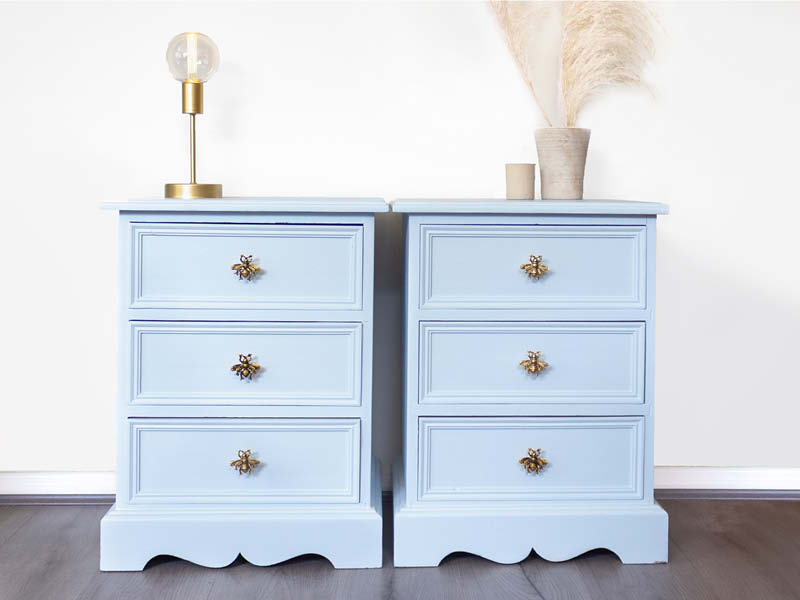 Pastel shades are trending this year and will remain fashionable right through to late summer. Some of our favorite pastel shades you should try are Peach Baby, Lily Lily Rose, Sapling and Bo Peep. We recommend using our Eco Chic furniture paint to add pastel accents into your home decor.  To keep your projects looking their best apply a coat of Furniture wax or Furniture glaze over the top to produce a more durable finish. As a result pastel coloured furniture can help to instantly refresh your home and help you look forward to Spring.
 We hope you have enjoyed reading through our tips. We would love to see your own refresh January projects, be sure to share and tag us with #Earthbornbyme