Paint for damp walls and ceilings
15th June 2016

Home is where the heart is and we are all always on the lookout for ways to make our home as special as possible. Whether your home is a chocolate box country cottage, a Georgian townhouse or a rural farmhouse, if you have a period property then it is often advisable to avoid vinyl paint, as it can exacerbate problems with damp, which can sometimes be an issue in older properties.
Damp problems aren't consigned just to older properties and in our increasingly insulated modern homes condensation can easily become a problem if there isn't adequate ventilation. So if you live in a modern apartment or stylish new build damp could still be a problem so anything which minimises the issue is worthwhile. Using the right sort of paint for damp walls can make all the difference.
Considering the type of paint you use as well as the colour is worthwhile. Painting a room can make an instant difference!
A New Paint Colour In A Room Can:
Change the mood or character of the room
Add warmth and cosiness
Create the illusion of more space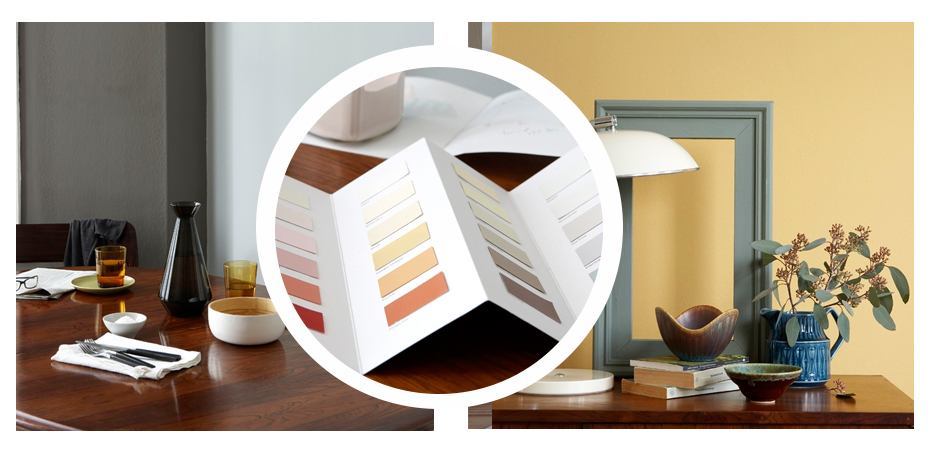 Whatever you are looking to achieve with your decorating project it is amazing how much impact a coat of paint can have visually. The impact of the colour will be immediate, but by choosing the right type of paint for your room and property the end result will be longer lasting and more effectively withstand the issue of damp walls and ceilings.
At Earthborn ourClaypaint and Ecopro Silicate Masonry Paint are highly breathable, so we can recommend them for older properties as well as any area of the home where there could be issues with damp.
If you have a damp problem anywhere in your home it is always worth getting to the route of the problem before painting or decorating. Once any underlying issues which could be causing damp have been dealt with such as a leaky gutter or cracks in brickwork then it is important to use a paint that won't lead to further problems.
We are often asked if we sell damp proof paint or anti damp paint. We don't offer a specific paint that we classify as anti damp but the natural, breathable properties of our paints make them a practical choice. As well as practical they come in a fantastic range of colours so there is no compromising!
Damp In Period Properties & Older Properties
Period properties in the UK were often built with materials such as stone and timber and lime render was common. It is important when choosing paint to consider the surface you are painting. Lime surfaces are breathable and it is vital to maintain this. Painting a lime surface with the wrong type of paint could result in moisture being locked in. Using a breathable paint is key and Earthborn Claypaint is ideal.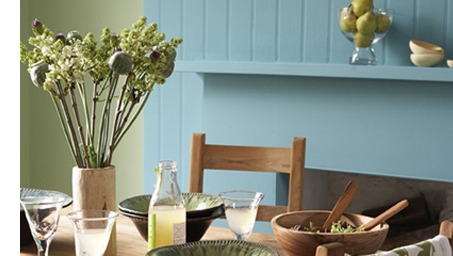 Damp In Modern Properties
If you live in a modern property and are concerned about damp the problem is likely to be linked to condensation. Improving ventilation will help, as will using our Claypaint as its hygroscopic (moisture absorbing) properties make it a great paint for damp walls. It will allow walls to breathe and it will help reduce the occurrence of condensation.
Less condensation means less likelihood of mould and mildew so it is a great choice for walls and ceilings anywhere that damp may be a concern. Any existing mould or mildew will need treating before you repaint.
The beauty of choosing a paint like Earthborn Claypaint is that in addition to the practical benefits such as breathability, which is crucial if damp is an issue, there is no compromise on colour choice or style.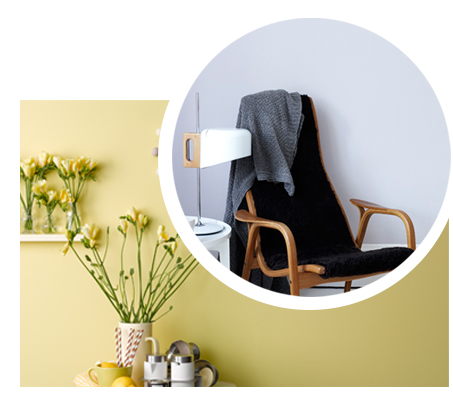 Earthborn paints come in a range of colours , so there will be something to suit your home whether you are looking for classic colour palettes to suit a period property or something cool and contemporary for a modern space. If you are looking for ideas for colour combinations and themes then take a look at our inspiration section.