Choosing the right Eco Paint
15th June 2016

We have all become more environmentally aware and most of us aspire to live cleaner, healthier lifestyles. Choosing the right eco paint is just one way you can minimise the impact of your home on the environment whilst at the same time creating beautiful rooms and adding your personal style.
Eco paints have been around for a long time and have been growing in popularity. The environmentally friendly paint market now offers lots of choice but not all green or eco friendly paints are the same. So what should you look out for?
Claypaint, "green" paint, eco paint, milk paint, chalk paint, there is so much choice it can be difficult to know where to begin. If you are concerned about the impact your paint will have on the environment then here are some things to consider when choosing your environmentally friendly paint brand.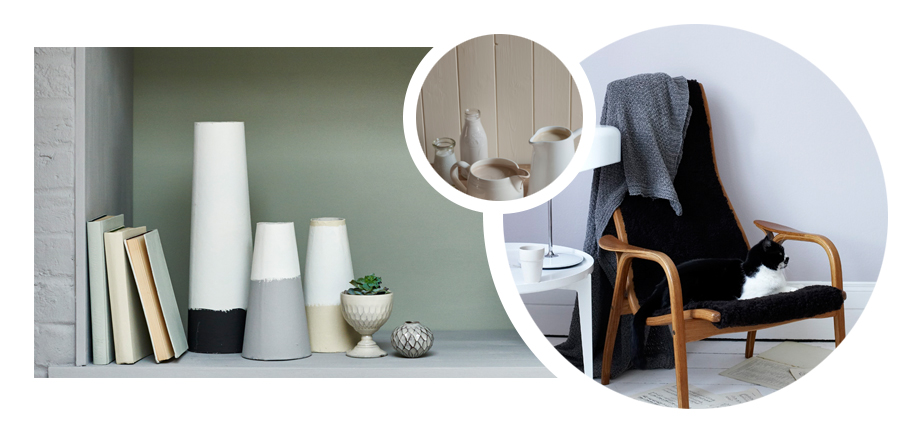 Ingredients. What is in the tin? We list all our ingredients on Earthborn paint tins because there is nothing we'd hide in our paints. We know that our customers really care about the paint they put on their walls and we think that displaying ingredients is the best way to allow consumers to make informed decisions about what they are buying and what they are putting on their walls in their home or office.
What does eco friendly mean to you? Most paint manufacturers have committed to reducing VOCs (volatile organic compounds). This is great news and means that you won't be left with unpleasant smells or fumes after painting but is only part of the story. There are other things to consider if you want to take into account the whole picture. Such as does the paint contain acrylics or plasticisers? How can the paint be disposed of?
Accreditation and certification. Look out for these and what they actually mean. If a company refers to their paints as green or eco friendly look to see if anyone else is independently backing up their claims.
At Earthborn we are proud to have been awarded the European Ecolabel. This European award is completely independent and is based on our paints meeting the strict environmental and performance criteria of the EU ecolabelling scheme. Earthborn Claypaint, Eggshell and Ecopro Emulsion have all been independently certified *EN71-3:1995 compliant. This means they are suitable for painting children's toys, cots and other items making them the ideal choice for nurseries and playful children's bedrooms as well as classic wooden toy projects.
Ease of use. Some eco paints involve more work than others. You might be happy to mix your own paint but if you are looking for something more practical then Earthborn's paints are ready to use straight from the tin.
Colour range. We understand that eco credentials are important but you still want to be able to choose from a range of beautiful shades and don't want to compromise on colour or finish, there is so much choice these days that this shouldn't be an issue. Earthborn paints are available in 72 beautiful designer paint colours.
Finish and durability. Again who wants to compromise? We understand that for busy households paint needs to be durable as well as healthy and kind to the environment. It was this understanding that led us to develop Lifestyle, Earthborn's durable, washable, emulsion which is still just as kind to the environment and virtually VOC free with no nasty paint-smells and is still available in a stunning choice of colours.
From inception the Earthborn brand has been all about what goes into our paints. We pride ourselves on our eco credentials and are committed to offering an environmentally friendly alternative to conventional paints.
Many environmentally friendly paint brands are aimed at the home painter and decorator. Whilst some of our ranges are aimed at our domestic customers we also offer a range of eco friendly paints to the trade sector. By serving both the domestic and trade markets we hope that Earthborn Paints can make the biggest possible difference.