If you've undertaken a decorating project, chances are you'll have bought some paint sample pots to test out colours before diving in with your chosen scheme. But once you've decided on a colour, what do you do with those left over paint sample pots?
Before consigning them to the back of the cupboard, or even worse, the bin (!) take a look at these easy-peasy, crafty and stylish ideas for using up paint sample pots. Most take just a short amount of time, and only require a brush and a sample pot (or three!)
Frame it
One of the quickest but most effective ways of using up leftover sample pots is to paint picture frames, plus you only need a tiny amount of paint for this project. Different shaped, mismatched frames can be pulled together for a 'curated' look that ties in with the rest of your colour scheme, especially when hung in a gallery-wall style. Or try painting a frame in a contrasting shade to your wall for real impact. With frames this stylish you don't even need to put a picture in them!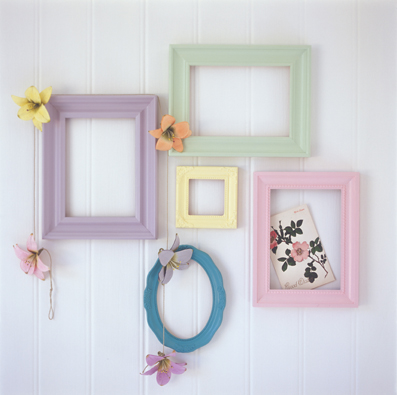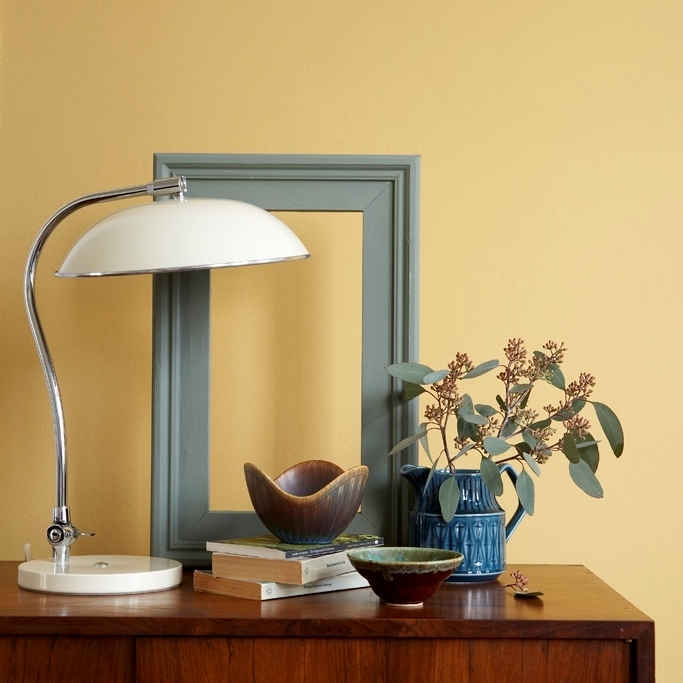 Bring out your inner artist
Painting a canvas using sample pots is great fun and you don't need to be a skilled artist to achieve a unique piece. This super-scale canvas (below left) was created using bold splashes, dashes and scribbles in a few sample pot colours, or paint a selection of smaller canvases – some patterned, some plain, for similar impact. It's an inexpensive way of getting a bespoke piece of art that perfectly fits in with your décor.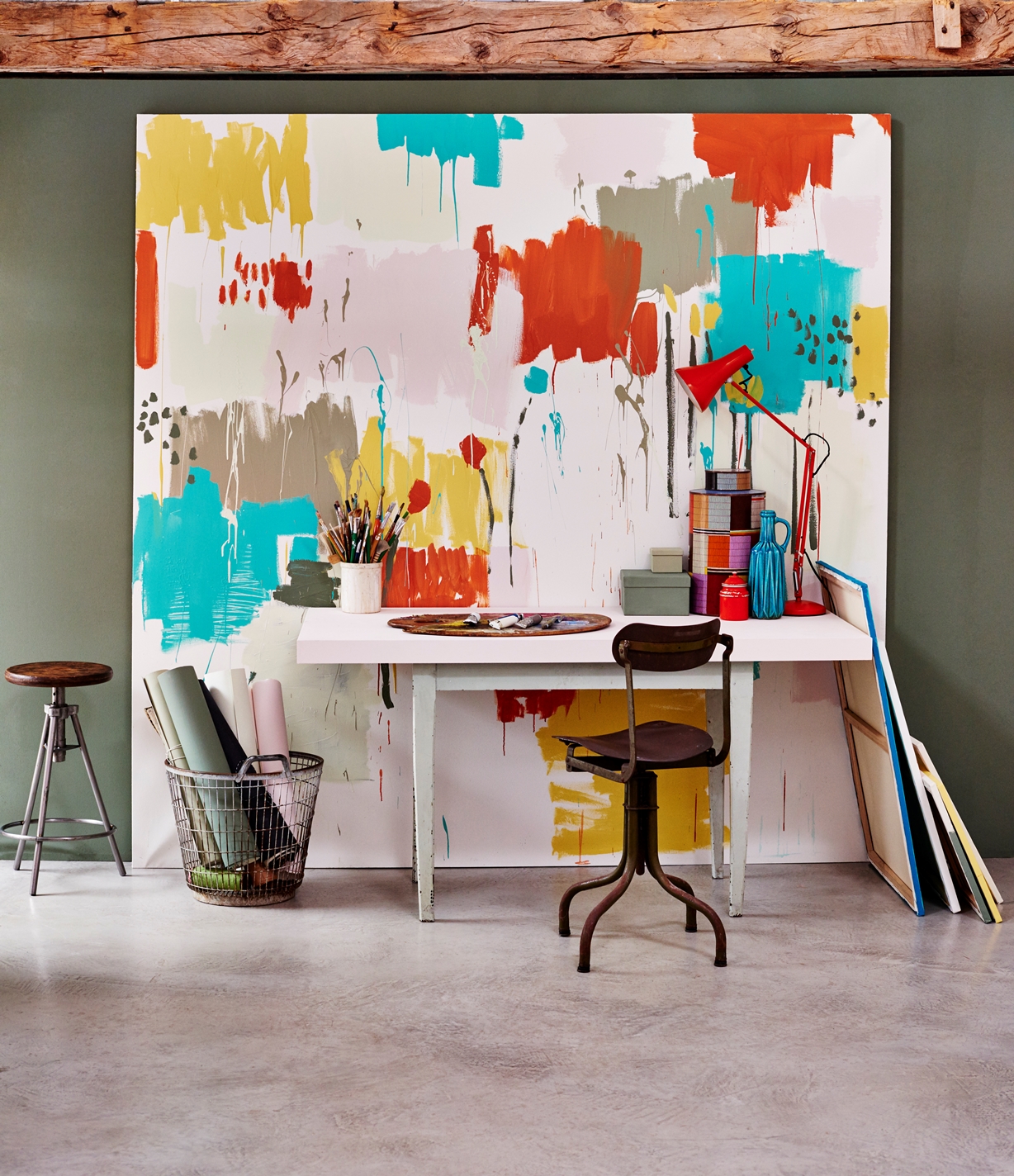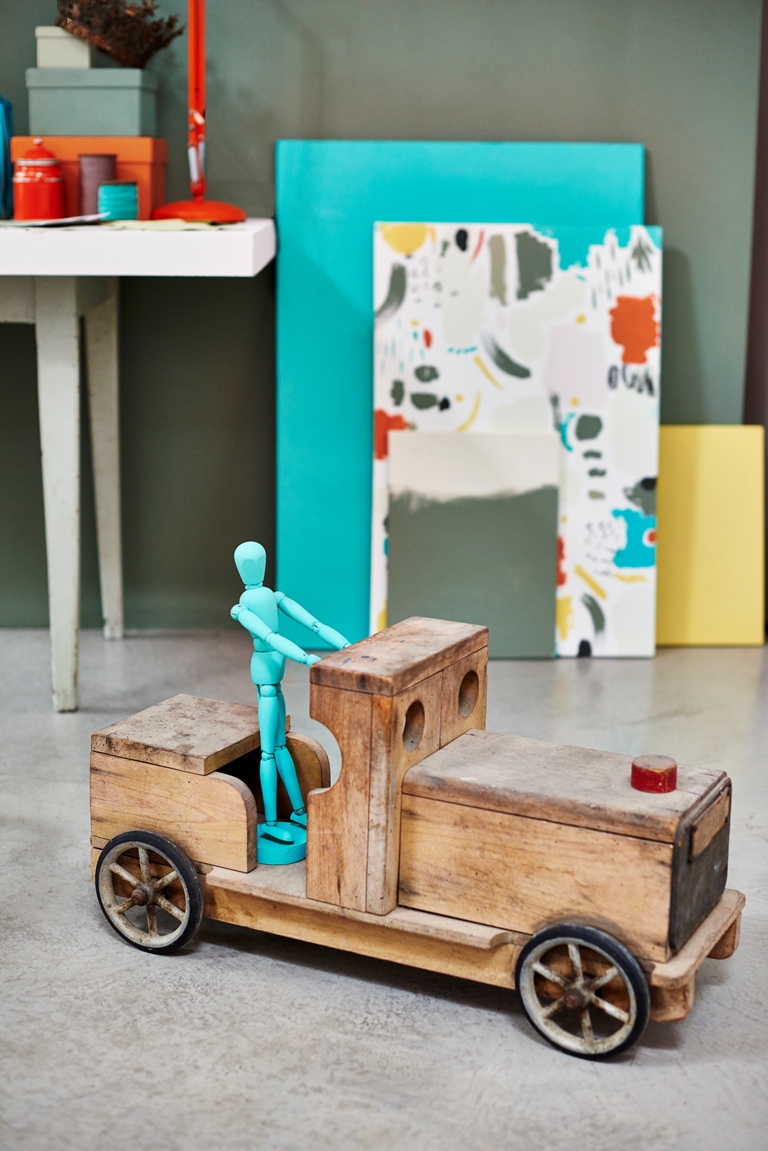 If you prefer a neater look, try masking out simple shapes with tape and paint in your chosen colours. Or for a really easy option, this simple dark canvas was created using Earthborn Crackle, which works brilliantly with Claypaint sample pots for a smaller project.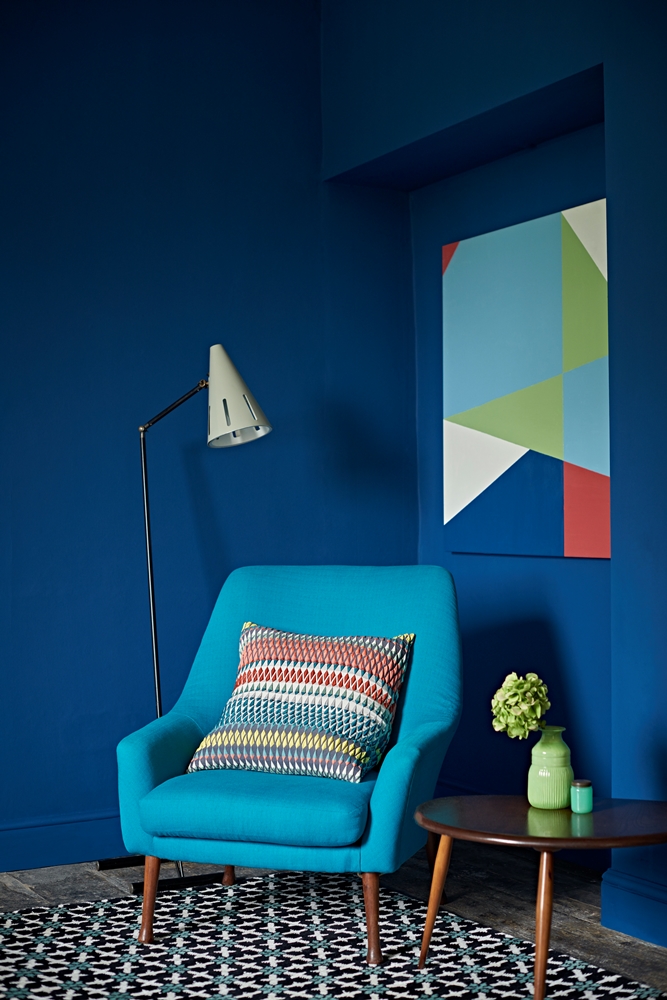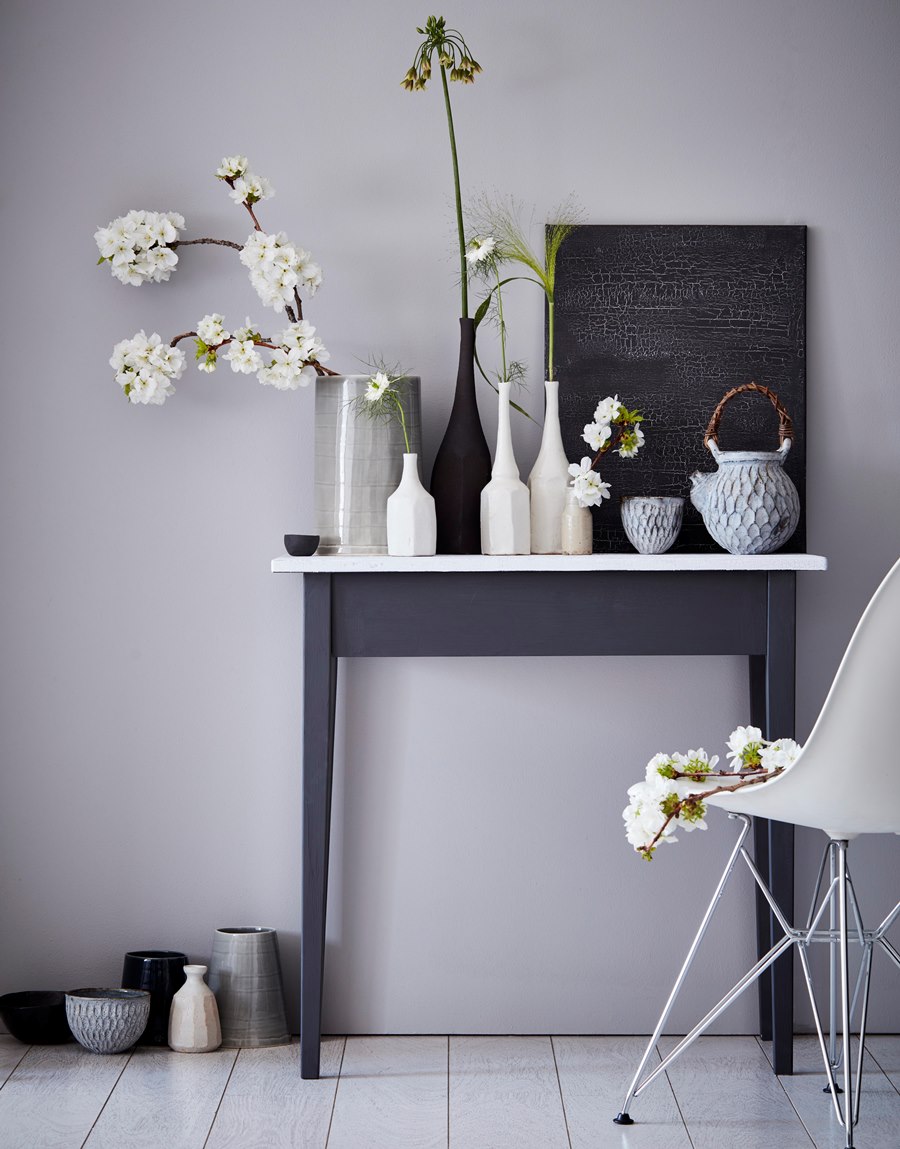 Paint an alcove
An Earthborn Claypaint sample pot covers approximately 1m2 so you only need a couple to paint a small alcove or section of wall. If you're stuck between two shades this is an easy way of bringing both colours into your decorating scheme. Or if you're unsure about using a bold shade for your whole room, a brightly painted alcove is an exciting way to inject a pop of colour without overwhelming the space.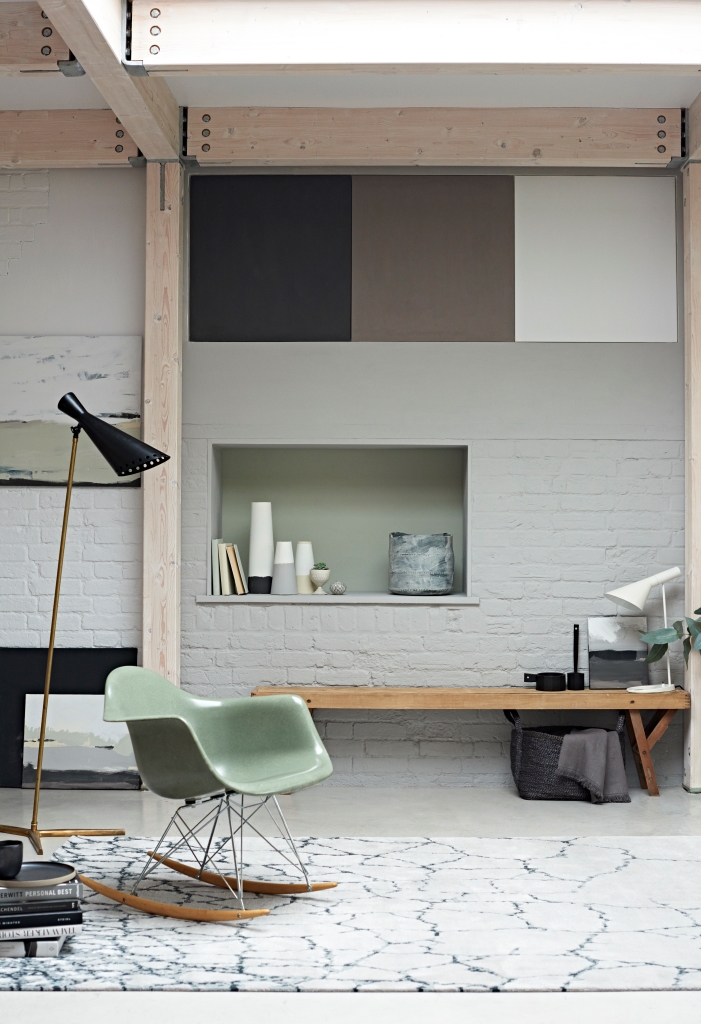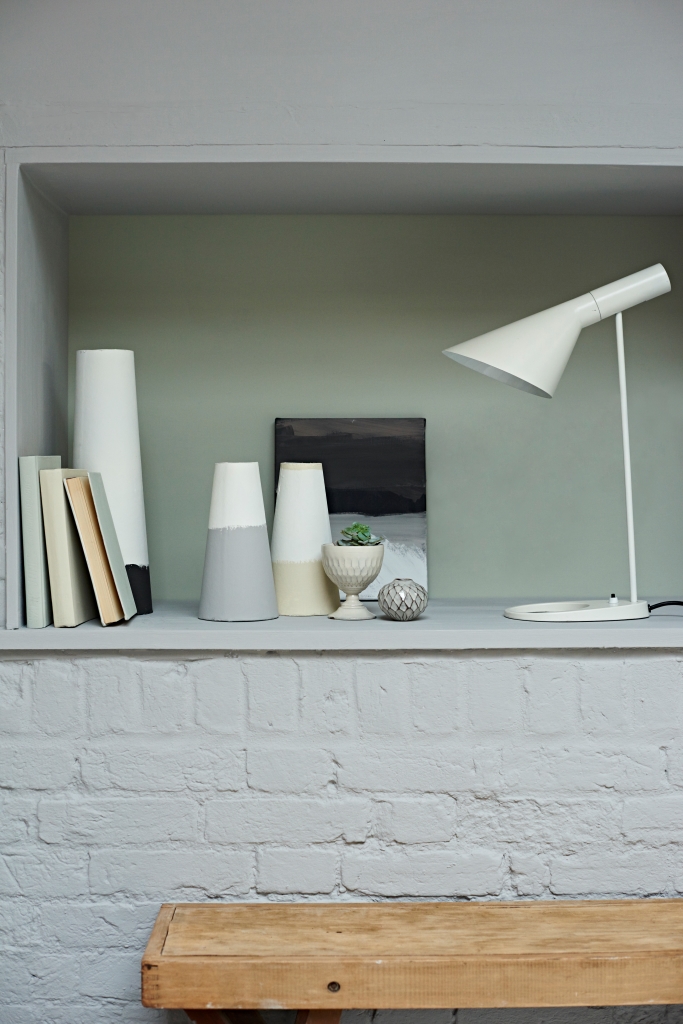 Make a statement with house plants
The trend for house plants is growing (excuse the pun!) and there's now a whole variety of beautiful vessels in which to keep them – from marble and concrete planters to metallic vases and even glass. But simple terracotta pots are often favoured by those in the know, as well as being inexpensive and readily available. Painting these pots in a variety of hues is super quick, requiring just a few paint testers, and very effective.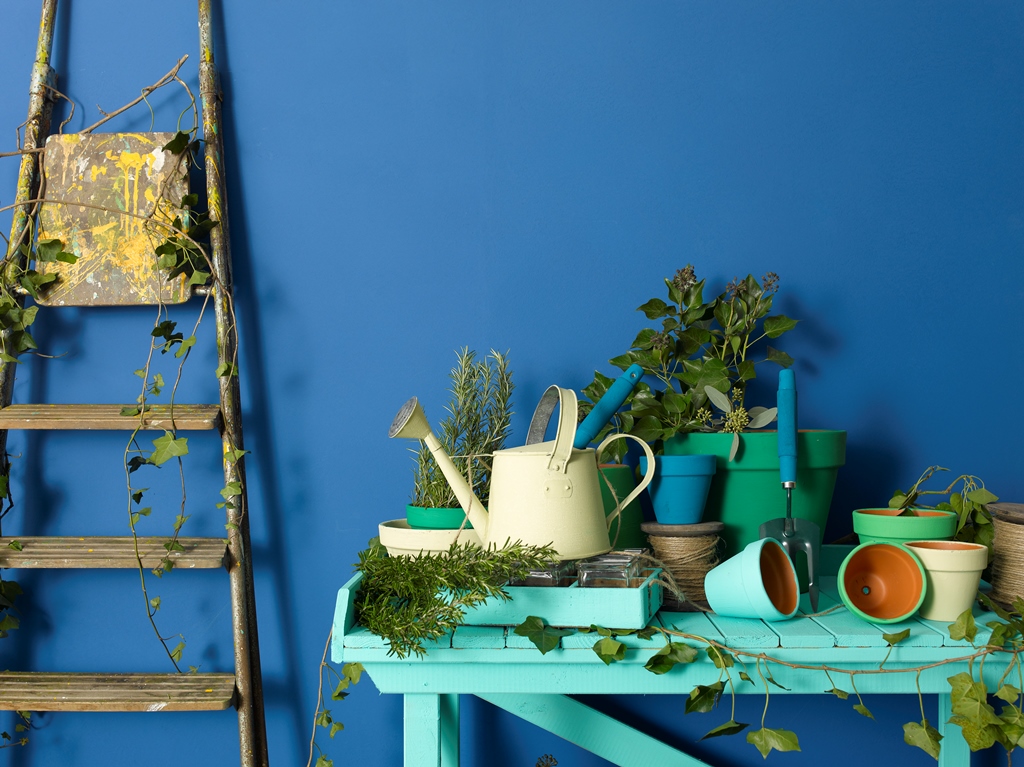 Small-scale furniture updates
At Earthborn we love anything upcycled and our gorgeous Eco Chic is perfect for painting a range of furniture. But if you have a couple of spare Claypaint sample pots and a tiny piece of furniture in need of some TLC, this is a great way to take your first steps into the world of upcycling! Finish using our buttery soft Furniture Wax, which is now available in 125ml mini tins too.