As part of our blog series on historic paint colours, we've collaborated with the experts at Lincoln Conservation. In our last post we visited authentic paint colours for Georgian properties,  but in this post we'll take a look at Edwardian paint colours.
Lincoln Conservation
Lincoln Conservation specialise in the conservation and restoration of interior and exterior features. They work on listed and historic buildings, historic artefacts and carry out historic paint analysis. Together with the team at Lincoln Conservation, we've created a range of colour palettes suitable for different eras of property, including Edwardian paint colours.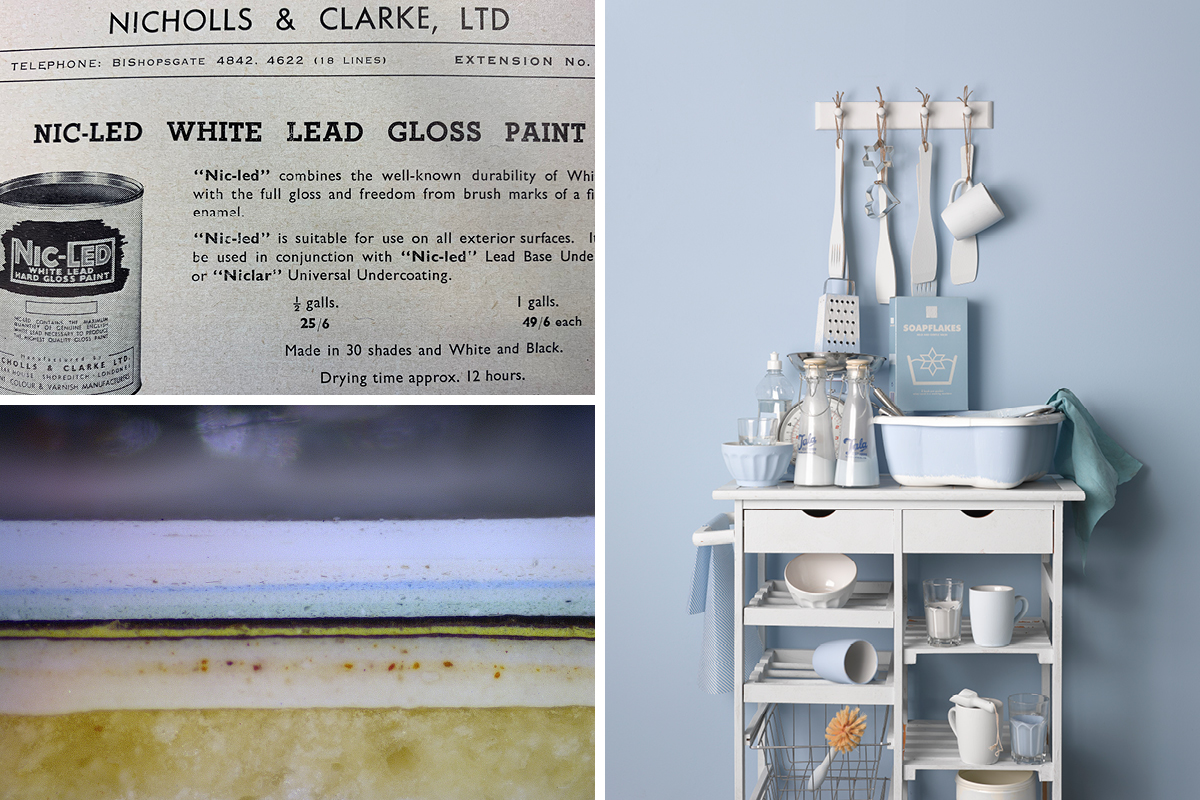 Edwardian properties
A new century and a new monarch! Although Victorian values, tastes and traditions did not come to a halt with the Queen's death in 1901, properties built during the Edwardian period carry many unique characteristics. The Edwardian period may have been short (1901-1910) but this era of decorating had its own distinctive style. Influenced by the Arts and Crafts Movement, many Edwardian homes were built with craftsmanship and design at their heart.
Edwardian paint colours
As the Edwardian era saw the start of 'suburban' living, many homes were built on leafy residential streets set back from the road, as well as the introduction of the city mansion block, particularly in London. Room proportions in Edwardian properties were often wider than in Victorian houses, especially hallways and living rooms, with more windows and therefore more natural light. As such, lighter paint colours work particularly well in these spaces, enhancing the brighter, fresher feel characteristic of the Edwardian home.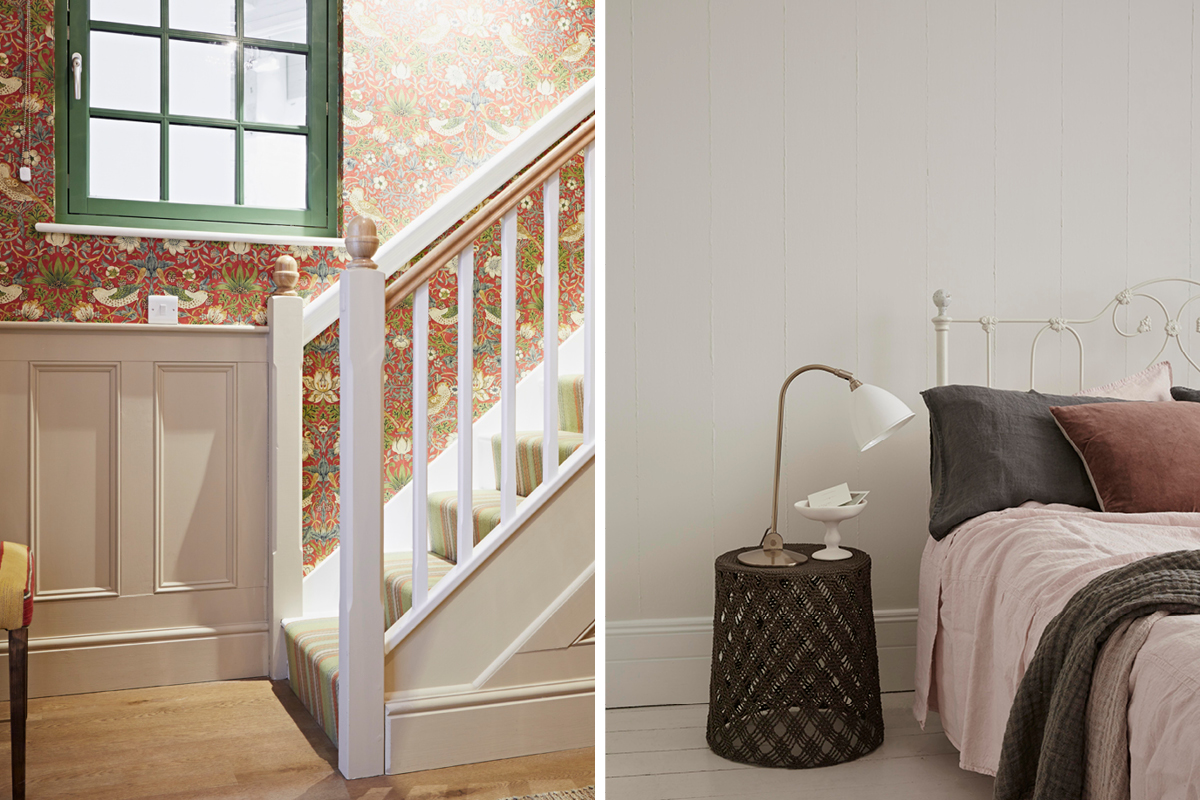 Try White Clay for a soothing white colour in your bedroom. Little Rascal will add a warm, homely feel to an Edwardian colour scheme whilst retaining the sunny, neutral feel that modern Edwardian homes suit, as shown on the staircase and panelling above.
Edwardian walls often displayed a mixture of historical styles and were frequently influenced by the Arts & Crafts Movement which flourished at the time. Georgian forms were very popular, with Adamesque swags accompanying Georgian mouldings with Regency stripe wallpaper. Quick setting plasters were also introduced (e.g. Keenes and Parian Cement) along with a large number of affordable ready mixed paints. It was at this time the amateur decorator began to materialise, with wallpapered and painted walls being equally common.
The Arts & Crafts Movement tended to promote bold wallpapers by designers like William Morris with white joinery and stencilled or hand painted designs on wall friezes between picture rail and ceiling. Although many typical Edwardian paint colours included creams and ochres like Vanilla and Little Rascal, strong blues were also used to create bold stencilled patterns, with lead white joinery. Blue shades like Dorothy are ideally paired with White Clay for a characterful, fresh feeling in bedrooms and kitchens.