Georgian paint colours
7th October 2021

As part of our blog series on historic paint colours, we've collaborated with the experts at Lincoln Conservation. In our last post we visited Victorian paint colours, and here we're looking at authentic paint colours for Georgian properties.
Lincoln Conservation
Lincoln Conservation specialise in the conservation and restoration of interior and exterior features. They work on listed and historic buildings, historic artefacts and carry out historic paint analysis. Together with the team at Lincoln Conservation, we've created a range of colour palettes suitable for different eras of property, including Georgian paint colours.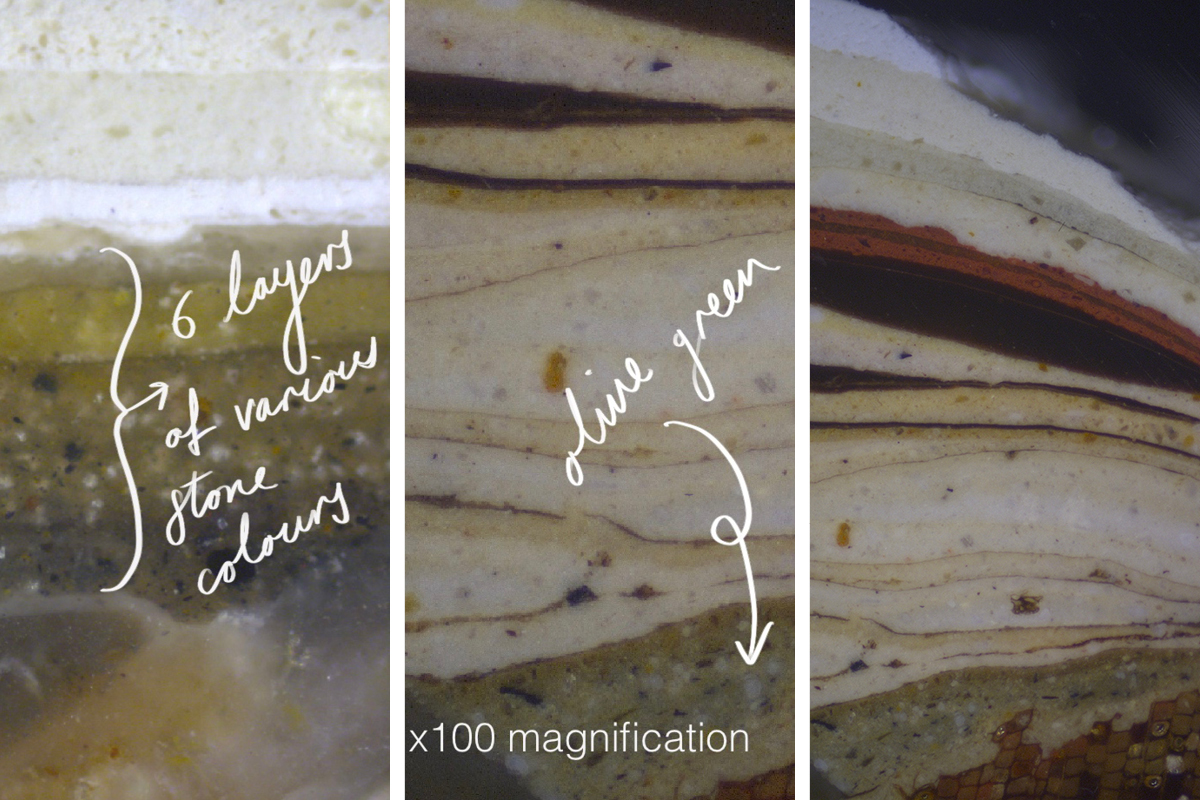 Georgian paint colours
In the Georgian period, choosing a colour for your home was often a matter of price. Colours made from pigments that were easy to obtain were used to make relatively inexpensive 'common colours'. These included stone, earthy yellows, lead grey and white. However, a more colourful palette needed more expensive pigments. These 'fancy' or 'party' colours could be triple the cost, if not more, than the common colours. These included tints such as blossom, and pea green.
Greens
A colour that falls somewhere in the middle of these two extremes, and can often be seen in paintings of rooms from this period, is olive green. This was applied from floor to ceiling, normally on wooden panels. Olive green was often complemented by a white or blued white ceiling, chocolate coloured doors, and sometimes a chocolate coloured skirting.
Greens work just as well in today's Georgian properties. The owners of Grade II Listed Moreton House , below, have used Gregory's Den and Seagull reflect its Georgian heritage.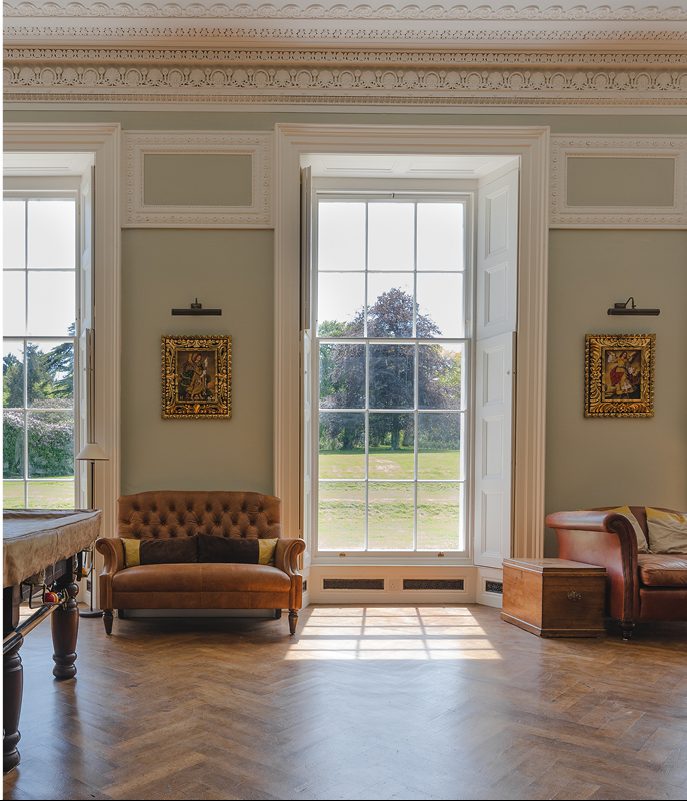 Pastels
Robert Adam was an influential architect and interior designer whose eponymous neoclassical style was incredibly influential in the Georgian period, favouring a subtle palette of pale blue, pink and lead white.
Pastel colours like Dorothy, Milk Jug and Rosie Posie are perfect modern day alternatives for a playful yet authentic Georgian palette.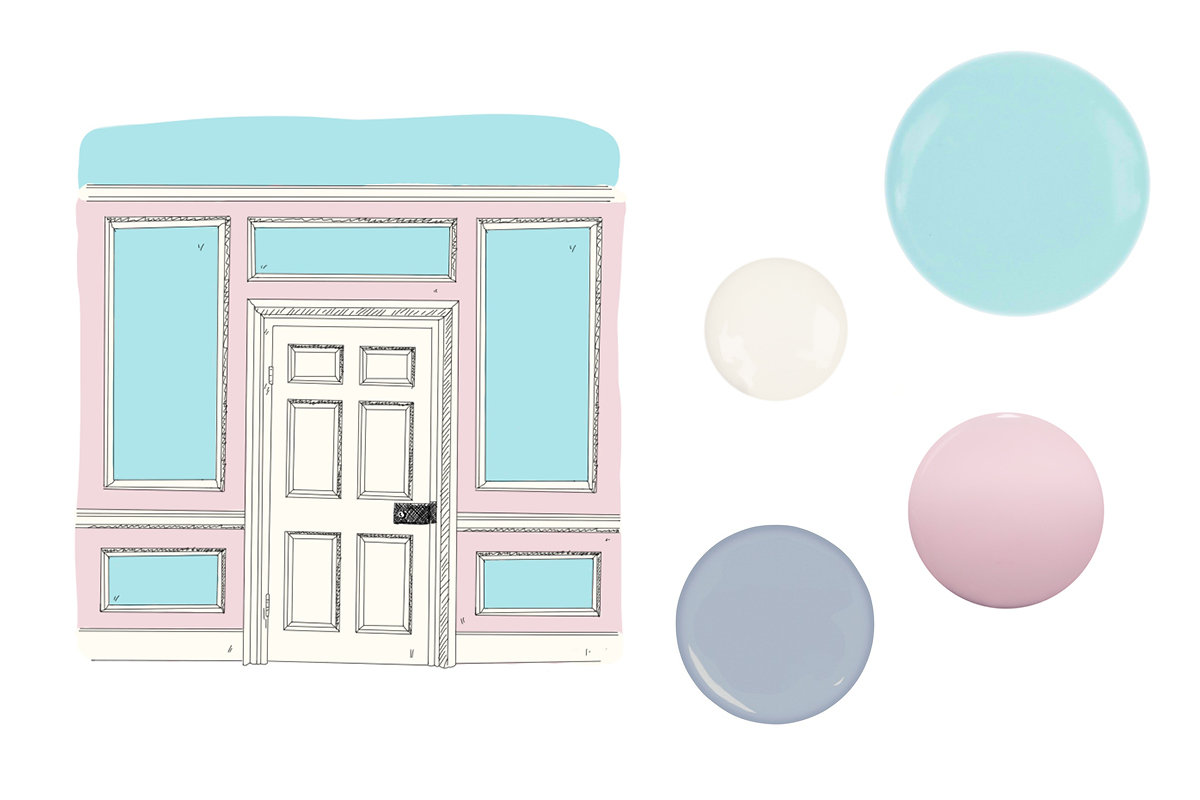 Bold colours
While pastel shades and earthy tones are most often associated with Georgian interiors, bolder paint colours can also be used to great effect when decorating a home from this period. Georgian property owner Andy Watson, who documented his Georgian Cottage project in Listed Heritage magazine,  said:
We chose Earthborn paints primarily for their permeability. We live in a 200-year-old Georgian cottage, which has lime plaster and needs to breathe. But we also picked them because of the wide range of colours, the mix of muted and vibrant shades.
For a similar classic Georgian styling try a combination of  Cat's Cradle and Bobble Hat to achieve a classic Georgian styling blended with smart, contemporary living.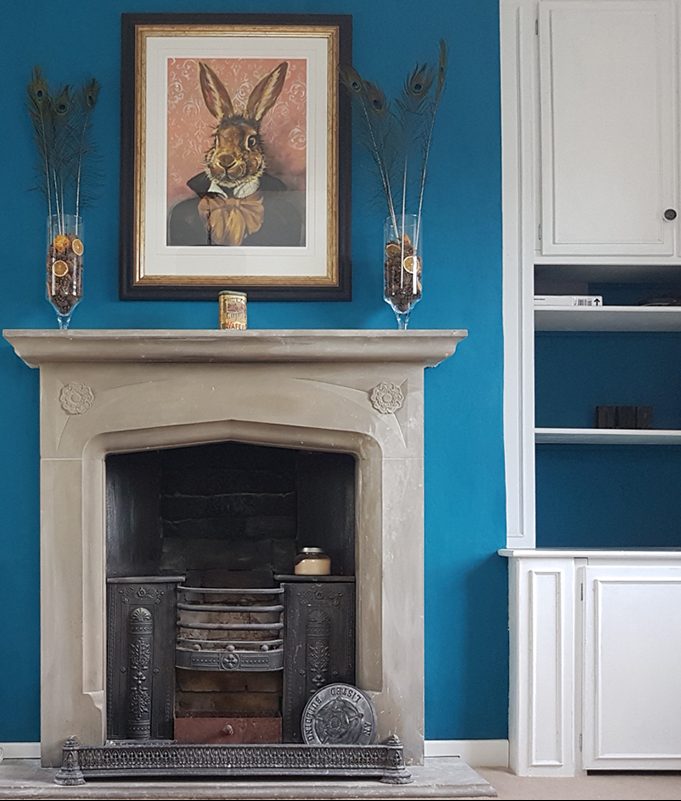 If you're inspired to try a new paint colour in your Georgian home, you can order a free colour card here. And we'll be visiting paint colours for Edwardian and 20th century era properties over the coming weeks!