Easy DIY Christmas Decorations
11th December 2015
We're getting into the Christmas spirit this year by creating our own unique Christmas decorations. They're really easy and you don't need to be an expert crafter. Plus it's a great project to do with the kids because it's safe, Christmassy and just a little bit messy!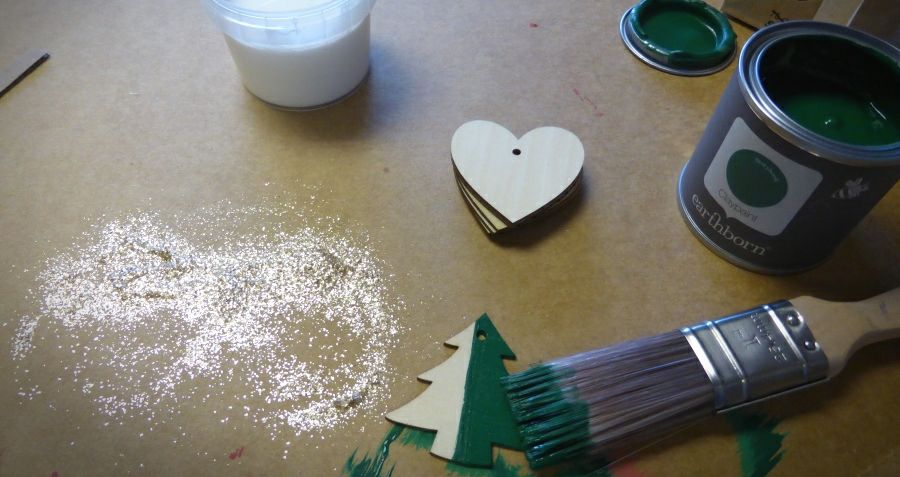 If you fancy making your own Christmas creations you will need:
Something to decorate such as plain wooden Christmas decorations (these are readily available online)
2 or 3 of your favourite festive Claypaint colours
A small pot of biodegradable, water-based glue & cardboard spatula
A sachet of Earthborn Mica Glitter Pigments
A brush
Lay your shapes out on a board and simply paint different colours on each of your decorations. Be as creative as you like with your designs! We opted for simple spots and geometric colour blocks for our decorations, but what about personalising yours with letters or festive designs?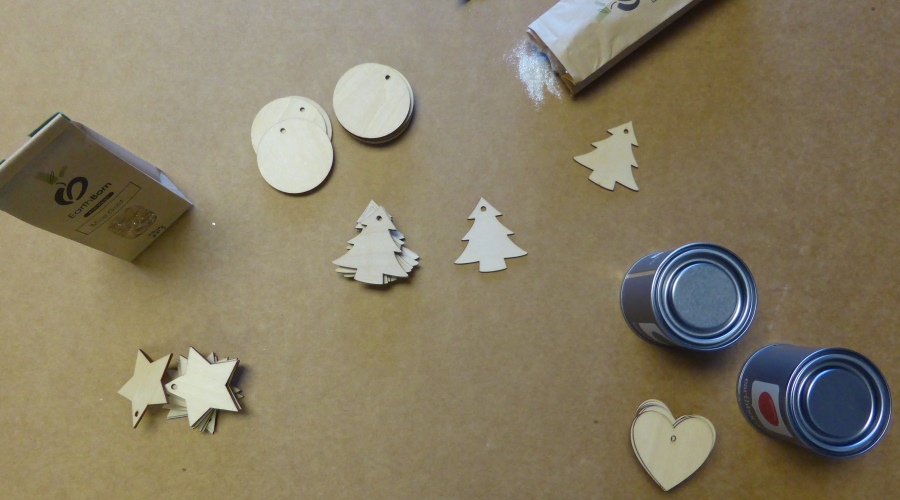 Next, apply glue to the areas where you want glitter. Then simply sprinkle a layer of Mica Glitter Pigment all over and shake off leaving the glitter to stick to the areas with glue. And it's as simple as that!
When you've decorated each one, attach natural twine or ribbon to your decorations and hang on the Christmas tree, a branch or tie into a garland.
For this festive project we chose Christmas decorations but you can use this process on lots of objects at home to create a personal touch to your décor. In fact our Mica Pigments are perfect for adding a glittery effect to almost anything! Available as tiny flecks in gold, silver, bronze and black colours, they are made from naturally occurring silicates and can be used as an all-over decorative finish or mixed with glaze to create a wash. They're also great alternative to plastic man-made glitter.
The rest of the Earthborn Pigments range come in powder form and are available in a host of colours. They can be blended with water to form a paste and mixed with Claypaint or glaze to create bespoke shades and effects.  And all of our Earthborn powder pigments are available to order through any of our stockists.
Merry Christmas… and happy decorating!