After pouring over colour cards and testing out sample pots, you've finally decided on the main paint colour for your room. But how do you pick the complementary shades to go with it? Doors, skirting boards, cornicing and other architectural features often benefit from a multi-layered approach to create depth and interest. We've put together our favourite paint colour ideas for skirting boards, door frames and other interior details.
All White
There are no hard, fast rules when it comes to choosing paint colours for interior woodwork and plasterwork, but white is always a popular choice because it has a timeless quality, complementing all types of décor and most other colours. Use white or a tonal off-white along picture rails and wood trims to create a smart, refined look. If you're painting the ceiling in a different shade to the walls, or if you have original period features, a crisp white trim is a sophisticated option.
Our classic Eggshell wood paint in White is perfect for these types of details because it is bright and smart, with a soft sheen finish that complements interior features. Here, deep white skirting boards create a crisp finish against the warm brown Muddy Boots on the walls and enhance the architectural lines of the space.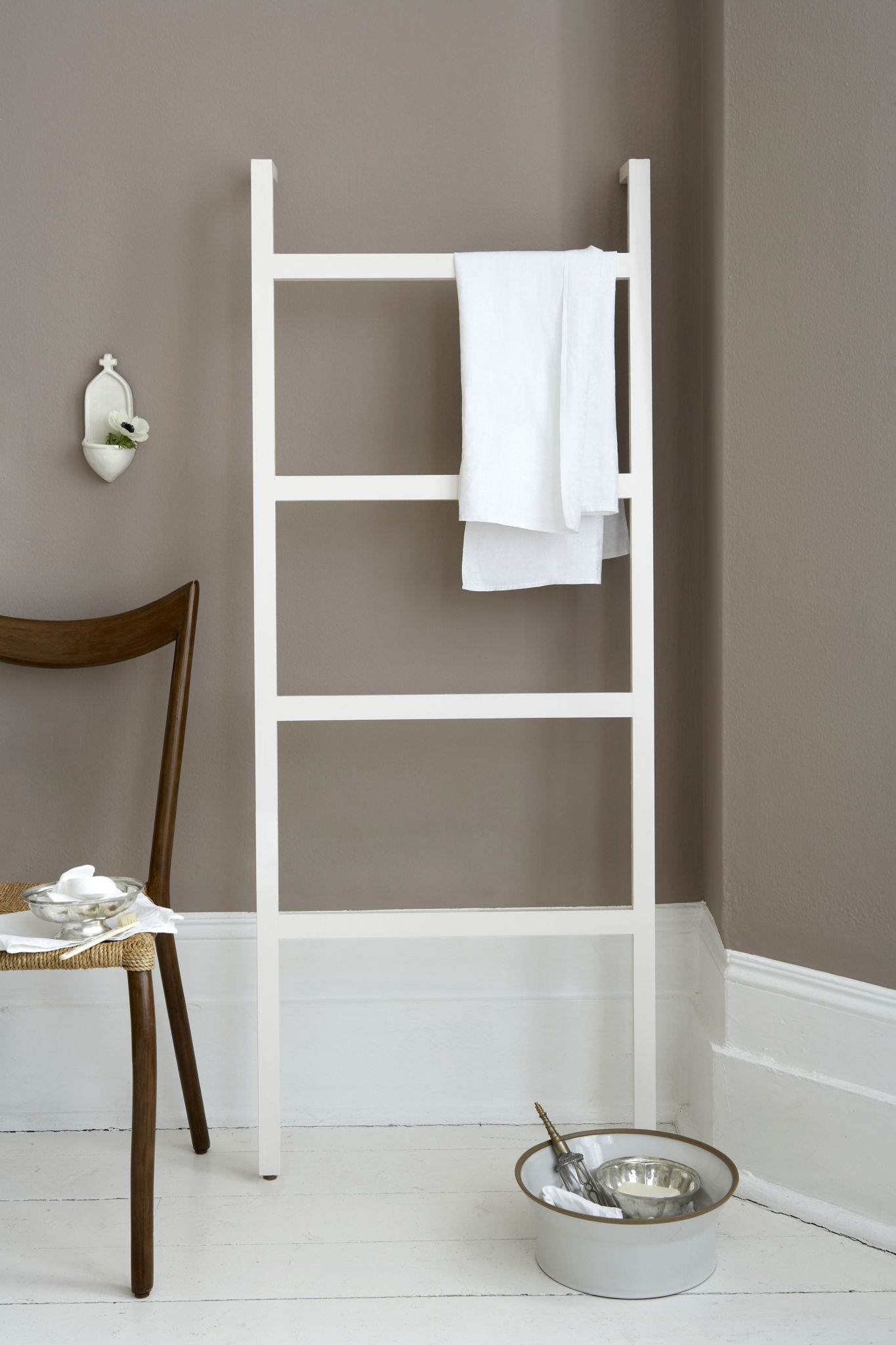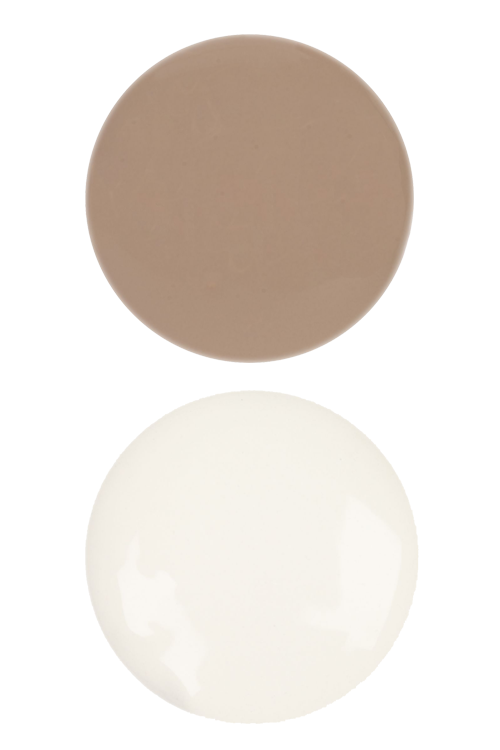 If your home has period details like plaster mouldings, cornicing or even panelling, paint allows you to highlight these areas. In this property, the intricate coving is enhanced with a classic off white shade of Claypaint. With its ultra flat matt finish, Claypaint complements the wall colours and is in keeping with the historical quality of the property.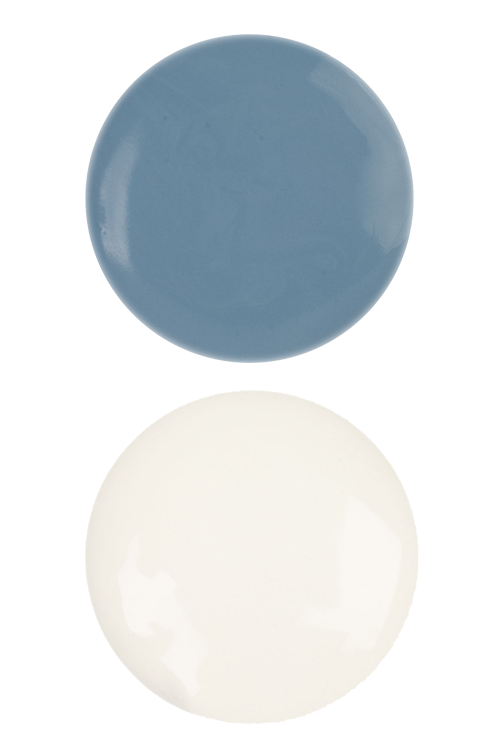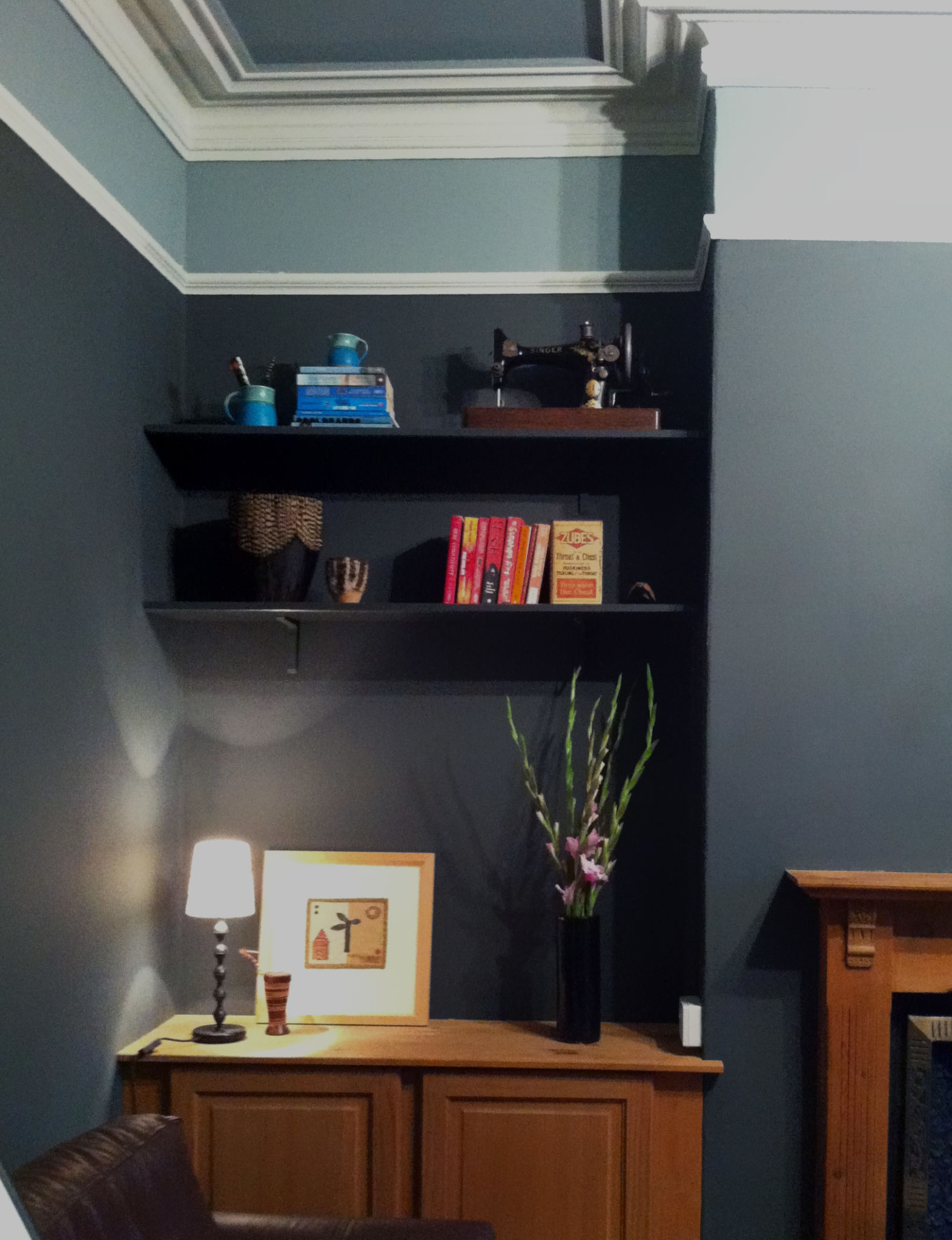 Blurred Lines
Painting the same colour throughout, however – on walls, skirting boards and interior trims – has become more popular in recent years, and is a great choice for both older properties and modern interiors. It can make rooms feel larger because there are no 'lines' to distract your eye, creating the illusion of one large space, but is also a good trick in cosier, smaller spaces where this approach can create an intimate atmosphere.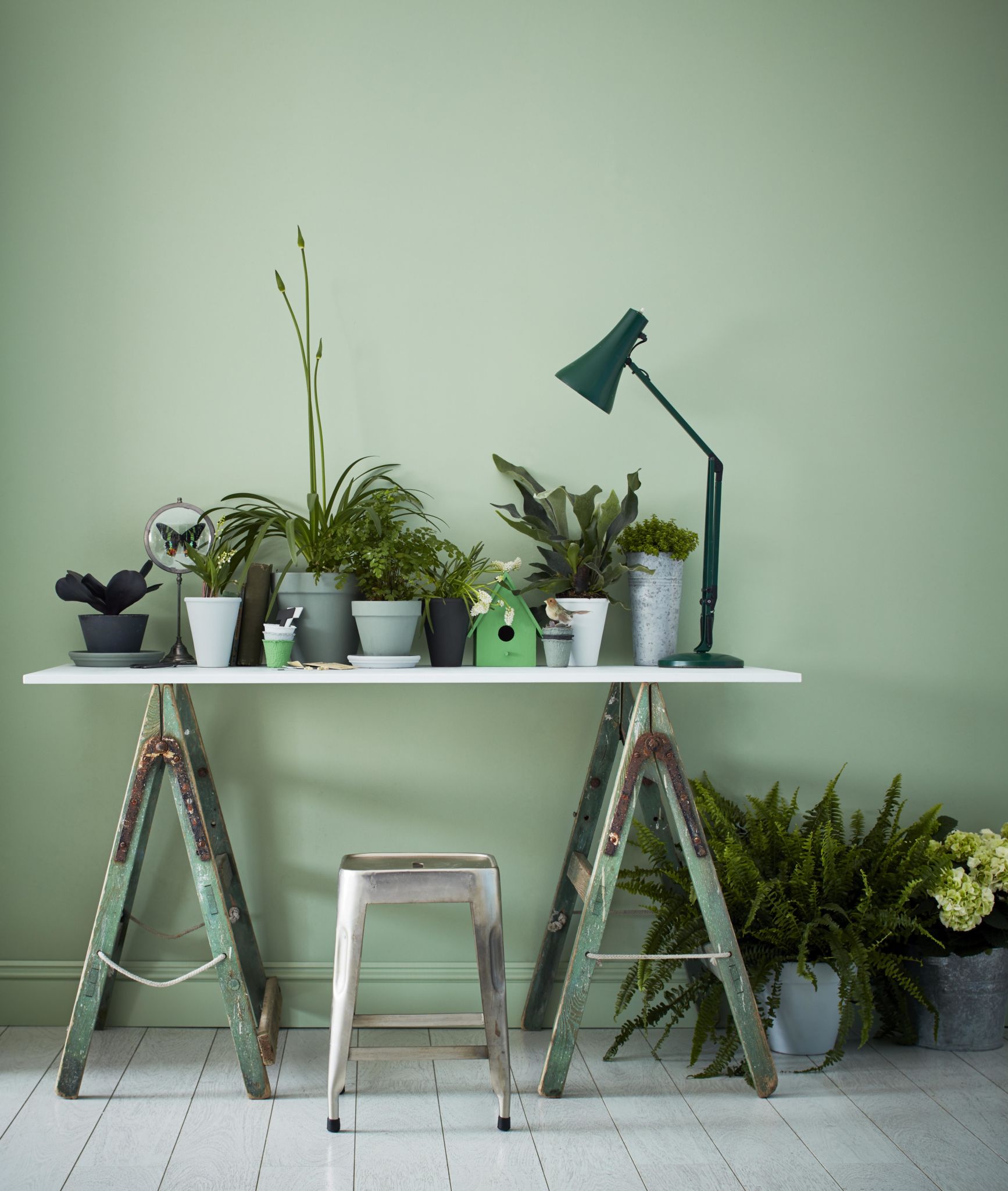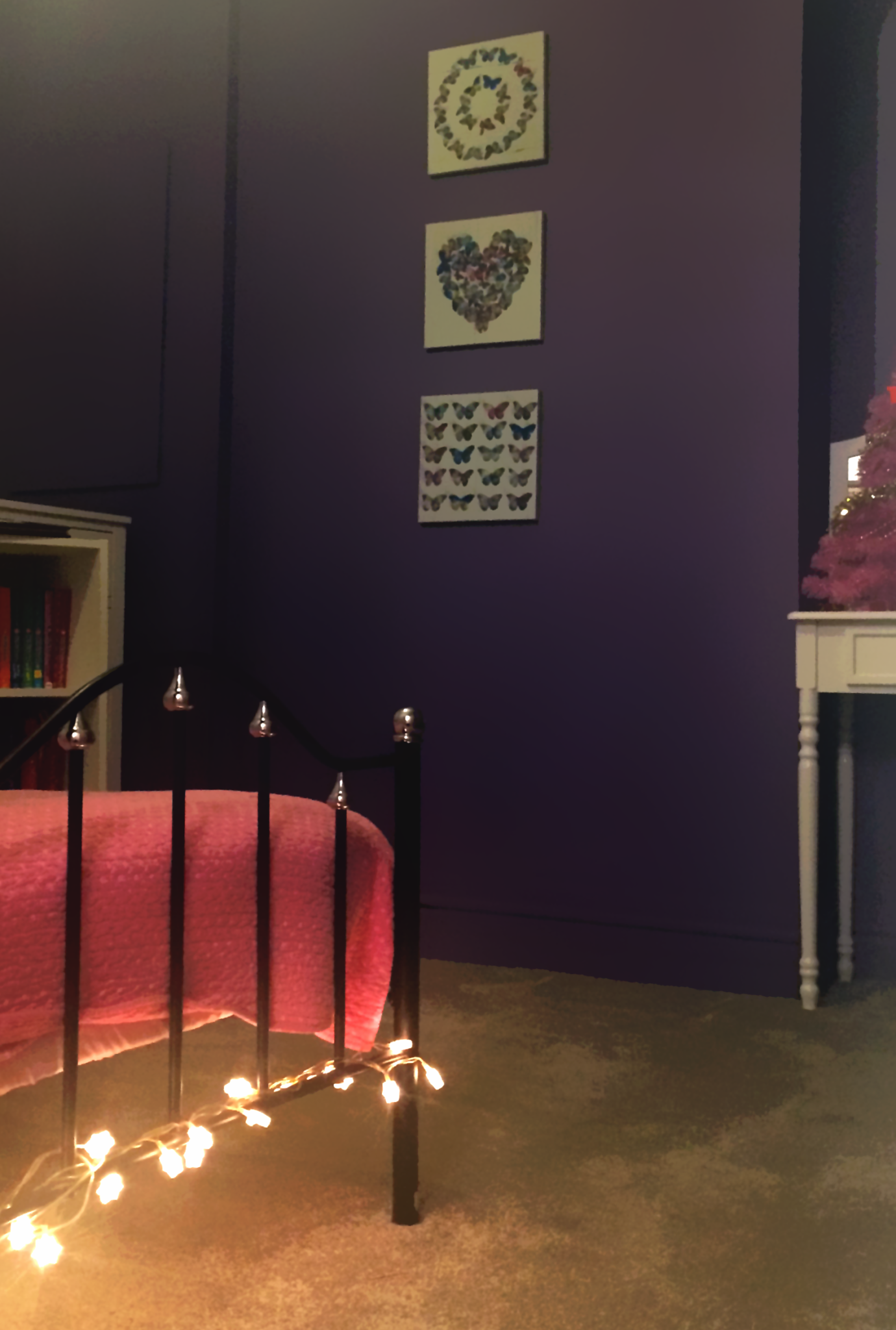 Below, the deep blue of Toy Soldier help to blend the awkward corners of the room, allowing the striking artwork, chair and carefully selected decorative objects to really shine. The painted skirting boards and fireplace have a magical effect of making the room feel both spacious and cosy.
Likewise, unattractive functional features like radiators often benefit being painted the same colour as the walls to help hide them. If you're using our paints for radiators, it's a good idea to use a proprietary primer (like our Multi Purpose Primer) before painting with your chosen finish. You can find out more here.
Something different
Finally, for a more unusual yet highly effective approach to interior woodwork colour schemes, try painting skirting boards in a darker or contrasting shade to the wall colour. This is an ideal way of introducing an accent colour that doesn't dominate or overwhelm the space, and works especially well with neutral wall colours and slightly darker shades on woodwork.
For a subtly different look pick trim colours that are part of the same family, or that share similar tonal qualities to your main paint shade, to create a cohesive scheme. Pairing earthy blue and green colours like in this dining room, is one way of enhancing interesting features like wood panelling.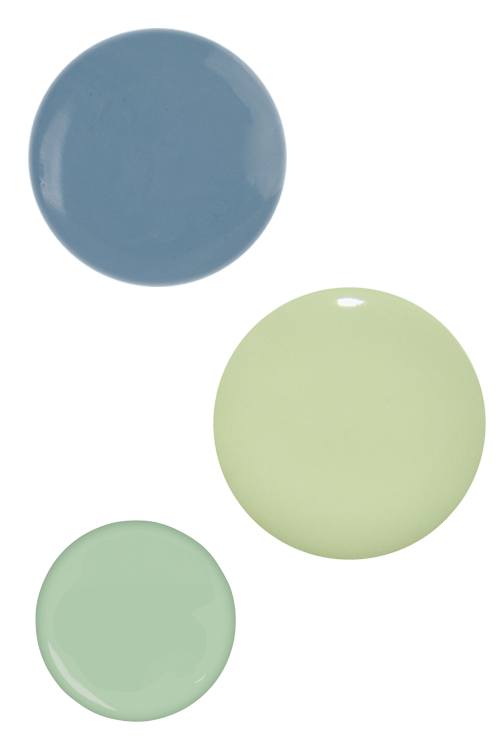 Alternatively, a deep blue skirting board in Toy Soldier helps to define the Polka Dot walls of this hallway (below left). On the next image, The Lido introduces a brighter look to the skirting boards, adding a fun, colourful addition to the pale turquoise Milk Jug on the walls, and is perfect for children's rooms, playrooms and nurseries.