All you need to know
Earthborn Eggshell No.17 is a durable, washable and scuff resistant environmentally friendly paint suitable for interior woodwork. It has a silk finish and a unique formulation that is totally oil free, containing virtually no VOCs.
Drying time Touch dry in 1-2 hours. Allow 6-12 hours between coats.
Approx coverage: 14m² per litre. 
Actual coverage will depend upon absorbency of the surface and method of application.


Buy now
Virtually VOC free
Excellent covering properties
Hardwearing surface
Odour free
Oil free
Quick drying
Prime with Earthborn Multi Purpose Primer
Child and baby safe
Vegan friendly

VOC Free
This product is virtually free of Volatile Organic Compounds.
Water
Binder (VAE / Soft Acrylic Emulsion)
Pigments (inc. Titanium Dioxide)
Fillers (China Clay, Dolomite)
Thickeners (Methylcellulose)
Preservatives (Isothiazolinone Mixture)
Dispersant (Phosphate)
PH Modifier (Sodium Hydroxide)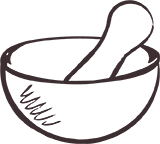 Download a handy data sheet. You can view it using the latest version of Adobe Acrobat Reader.

For our Silicate Masonry Paint to work effectively, you'll need to use either our Silicate Primer or Bonding Primer before application.
Silicate Primer: For bare porous unpainted masonry substrates such as lime plaster, stone, pebbledash & concrete. When used with Silicate Masonry Paint it will create a highly breathable and permanent chemical bond.
Bonding Primer: For use over previously painted, sound masonry substrates. When used with Silicate Masonry Paint it will create a strong mechanical bond.
Our paint and primer products when used together form a bond to the underlying substrate to create a weather resistant, beautiful matt finish.
Our primers are water based and virtually VOC free.
HOW TO USE OUR MASONRY PRIMERS
Once you know the correct primer for your project application is in 3 simple steps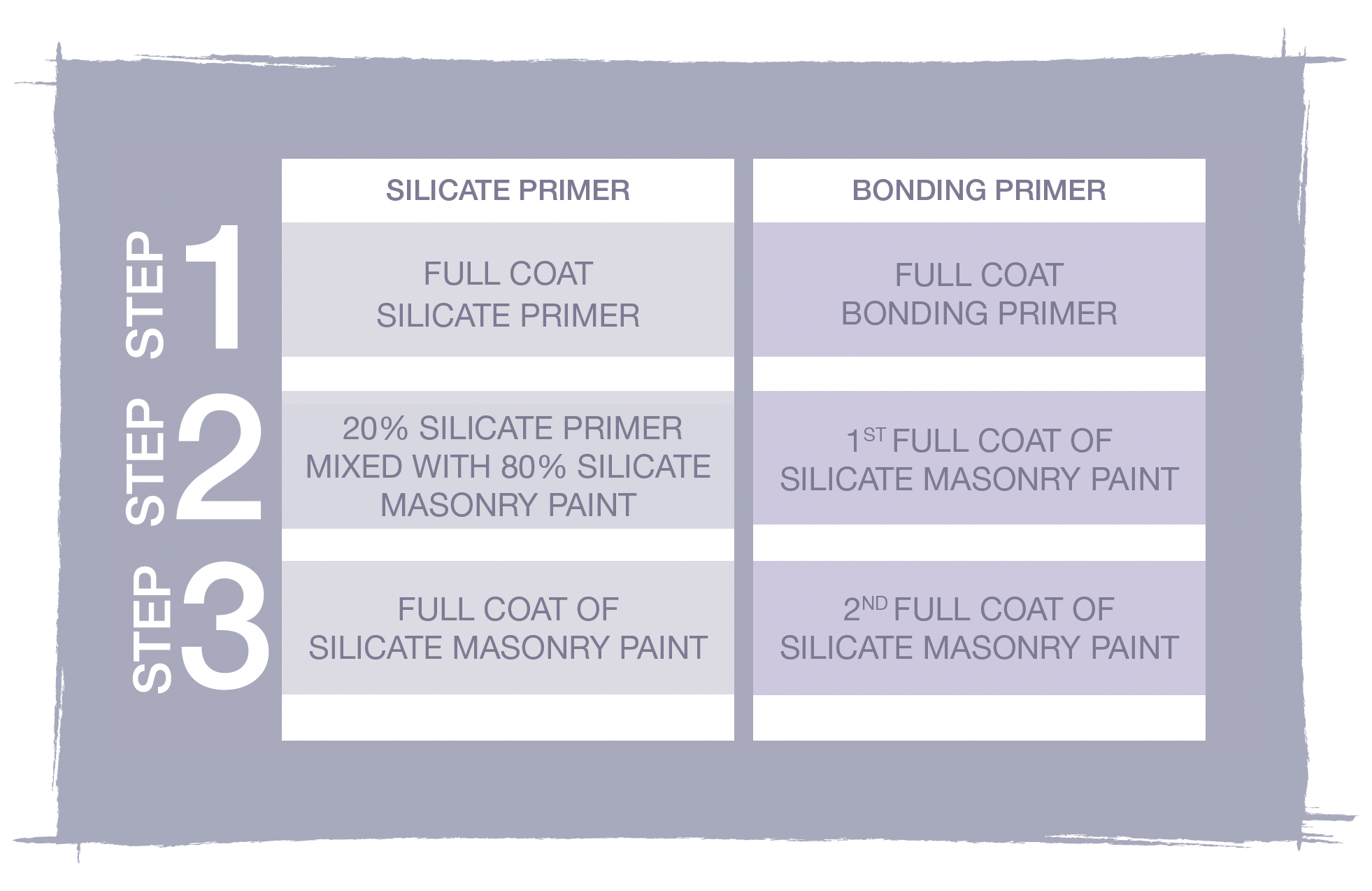 Note: Do not use if the temperature is below 8°c or expected to fall below 8°c within 24 hours of application. Ensure the correct primer is used on the intended surface. Some clay surfaces may require special treatement. Please be aware Silicate Masonry Paint must be used alongside Earthborn's Silicate Primer or Bonding Primer.
Pick a colour
Try a sampler in White to check it's the perfect finish for you. The larger tins sizes are available in the full colour range.
Colours
Filter Colours...
All Colours
Blues and Greens
Bright Colours
Cool Colours
Deep Tones
Greys and Browns
Light Tones
Mid Tones
Reds, Pinks and Purples
Warm Colours
Whites, Creams and Neutrals
Yellows and Oranges
Introducing Modern Country Colours
Our partnership with Country Homes & Interiors brings you a beautiful collection of Modern Country Colours. Designed to work in harmony with the Classic Earthborn palette or as standalone shades.