At Earthborn we're often asked about the benefits of using breathable paints in older properties, and it's certainly the case that our highly breathable Claypaint helps to regulate moisture levels, which is especially good in older buildings that may have suffered from damp. But new properties like Overhill Cottage in Cheshire show how using breathable, eco friendly paints can be just as beneficial to modern buildings and their occupants.
Situated not too far from Earthborn's HQ, Overhill Cottage is located in a picturesque part of the Cheshire countryside. Following a long search, the owners of this new-build house found an outdated rural property ready for demolition, to make room for a new, purpose-designed home enabling ease of movement for owner Steve's wheelchair.
The property was designed on one level to take in as much natural light (and beautiful views) as possible. Steve's wife Barbara explained: "Practically, we wanted a single storey property with extra wide doorways, and rooms large enough for a wheelchair to move around without obstacles. Aesthetically, we wanted to make the most of the views from each room. And ethically, we wanted the build to be environmentally friendly."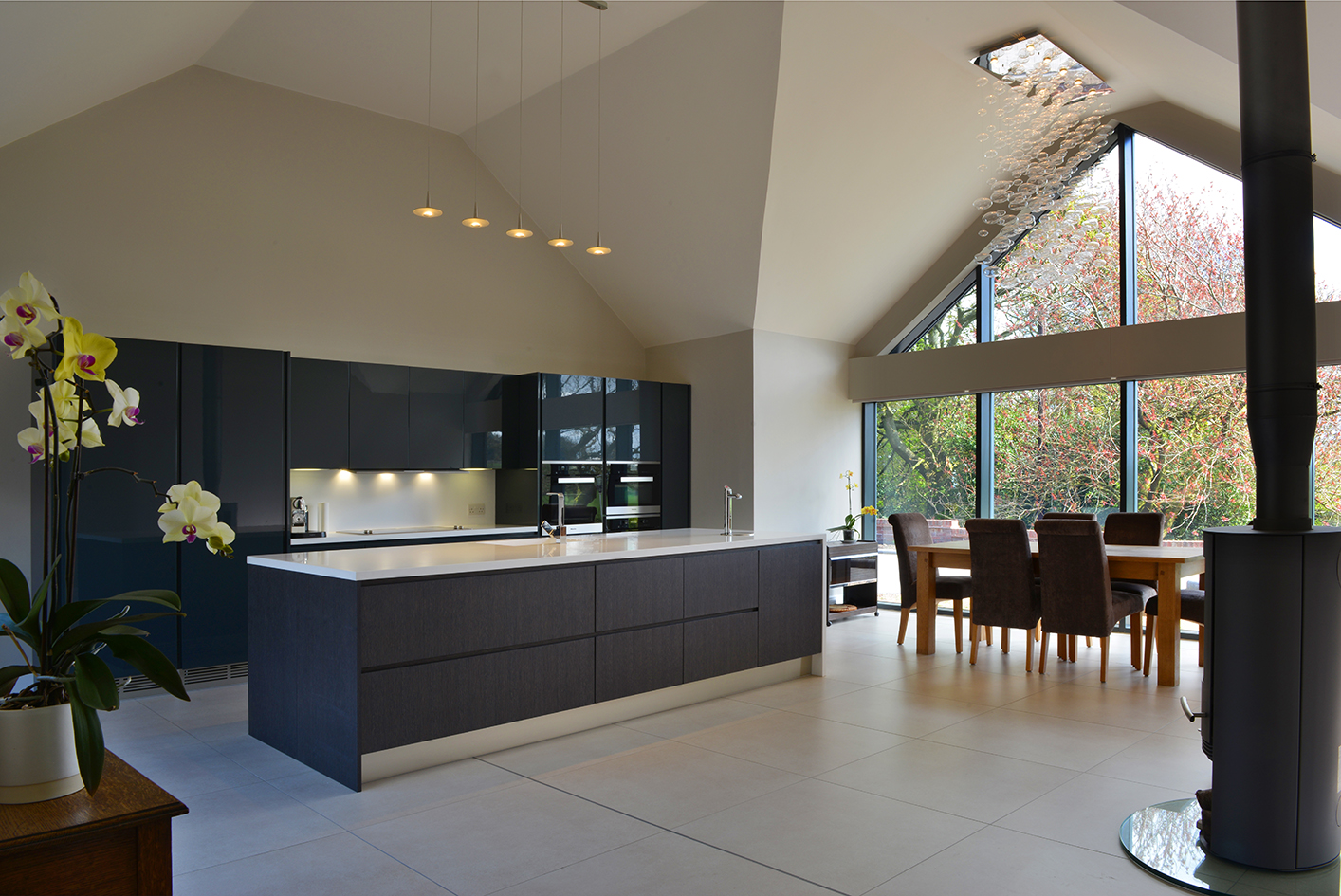 In addition to catering for Steve's requirements, Barbara suffers from skin allergies that are exacerbated by conventional paint fumes, so the couple were keen to use building materials that would not trigger these allergies. They opted to use Earthborn paints throughout the property because they matched the ethos of the rest of their build – being high performing, eco friendly and practical.
Inspired by the palette of 72 shades, Barbara and Steve decided to use key colours to give each room its own unique character, whilst maintaining a sense of cohesion throughout the house. The specification for Overhill Cottage includes several types of finish from the Earthborn range. Claypaint was used for most walls, including the bedrooms, whilst the sitting room and open plan hall  use our hardwearing Lifestyle Emulsion. And on all woodwork they used Earthborn Eggshell in White.
The master bedroom above is painted in a delicate palette of Lily Lily Rose on all walls, and a feature wall of Rosie Posie. The high ceilings are painted in Eyebright, a pale shade with a hint of violet to complement the pink and lilac tones of the room.
Meanwhile the open plan hallway and kitchen is painted in Tom's Bakery, a neutral shade with equal amounts of grey and brown. Cool whites can sometimes be too harsh for rooms with high ceilings like this, so using a warm, off white shade like Tom's Bakery creates an airy, light feel.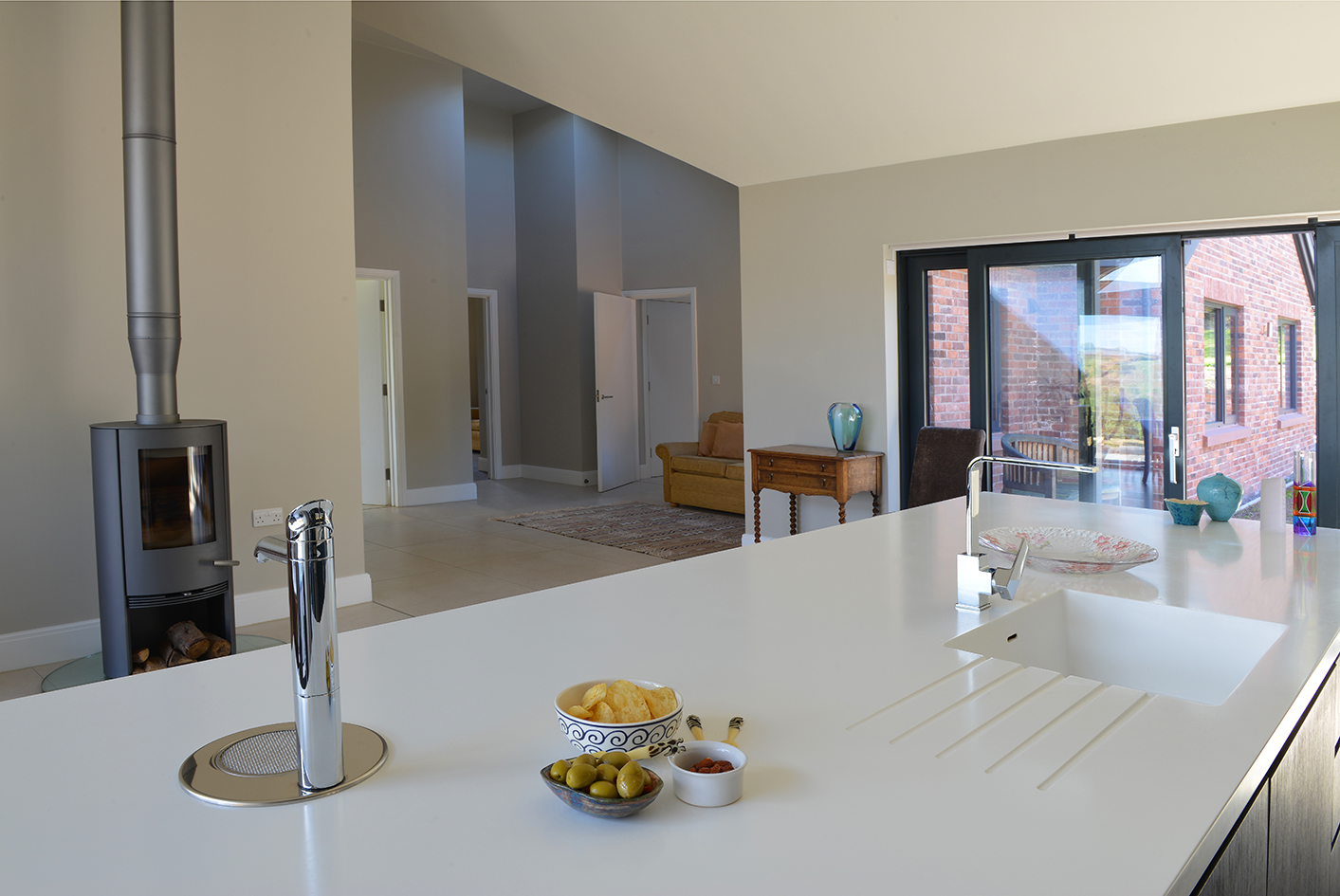 In the living area, Sunday Stroll lends a country feel to a modern room and complements the warm tan-coloured furniture, whilst our classic ivory shade Marbles is used on ceilings.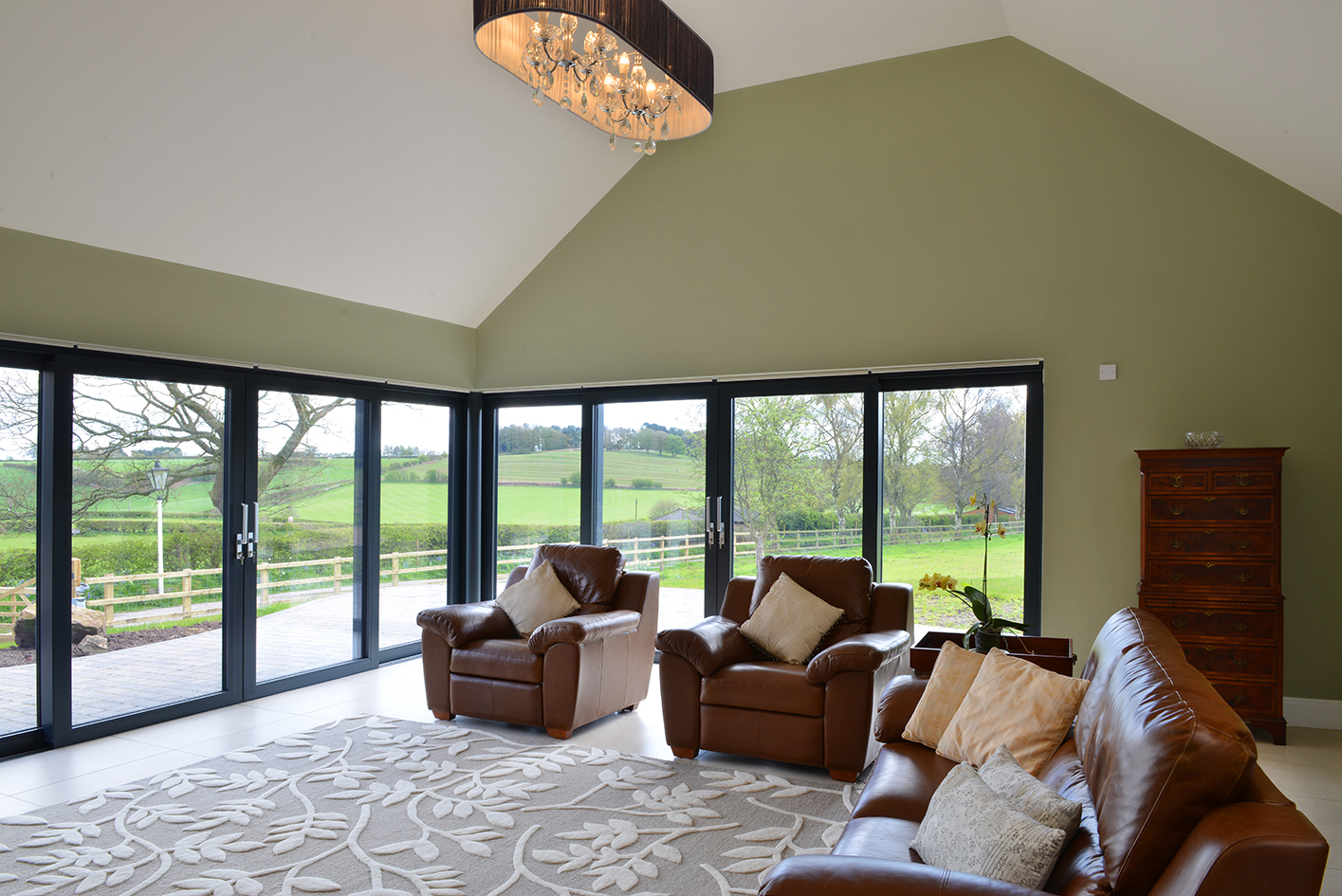 Earthborn paints are made without oils or acrylics, so they are virtually VOC free. That means they do not give off any toxic emissions and are much better for the health of building occupants and the environment.
It also means there are none of the strong smells associated with oil-based paints, so Steve and Barbara could move into their new home more quickly after painting.
Claypaint is a unique clay based emulsion. Its advanced technology maximises the natural properties of clay, creating a high performance, highly breathable paint that covers exceptionally well and gives a distinctive, ultra matt finish. Steve said, "The painters hadn't used Earthborn paints before and were very impressed with Claypaint's covering power and texture, especially on new plaster."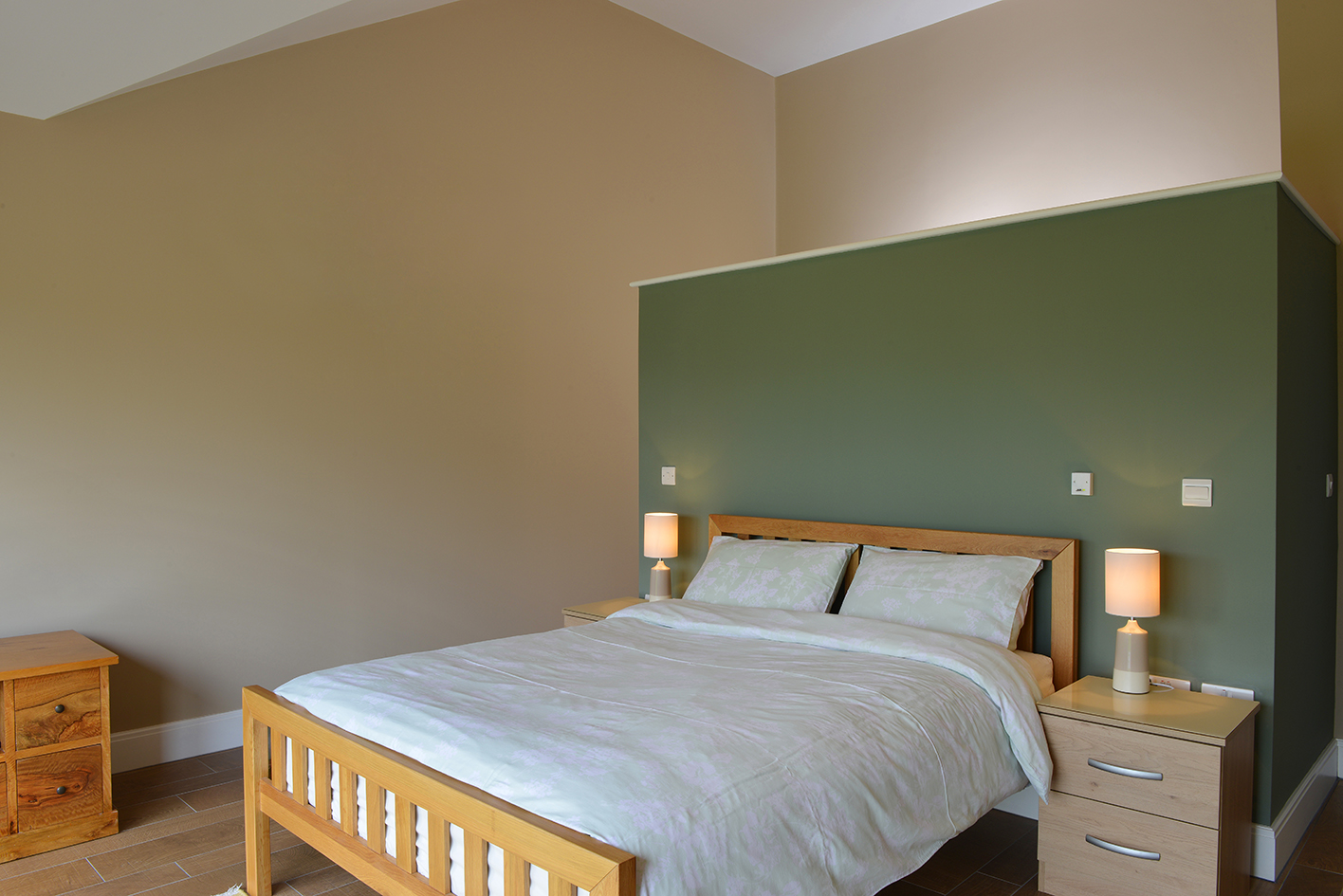 In this bedroom, Little Rascal adds a warming, cosy touch complemented by the deep, earthy green  Secret Room which is used to frame the bed.
If you're inspired by the colours used in this new build home, why not order a free colour card and start planning your project…