The Green Eyed Girl's living room meets play area paint hack
23rd August 2021

Today our homes have to work harder than ever to meet the demands of modern life; with space to work, play and relax. So finding clever ways to incorporate a play area into a living room or bedroom has become a common challenge in many family homes. This is usually at the expense of style, because let's be honest, children's toys can feel as though your interior design aspirations have to go on hold!
But one Instagrammer has created a children's play corner in her beautiful living room by using a clever little paint hack. And the stylish outcome is practical, fun and grown-up friendly!
The Green Eyed Girl
If you haven't come across Claire from The Green Eyed Girl's Instagram and blog yet, you're in for a treat. Her Instagram feed is full of inspiration and ideas (making us want to redecorate every time we see a new pic!). And her home is the epitome of effortless style.
She recently redecorated her living room by adding panelling (a clever trick that instantly adds character to a room), swapping out some furniture and changing the colour. Claire was also keen to incorporate a play area into one corner, making it a multifunctional space. Claire said:
"I had been looking for the perfect neutral shade for our new multi-purpose family room and finally found the right one with Earthborn.
We went with Feather Pillow for the main colour in the room. It is just the warm neutral that I wanted as a backdrop to the play and toy section of the room, and is sophisticated and calming in the more adult part of the room."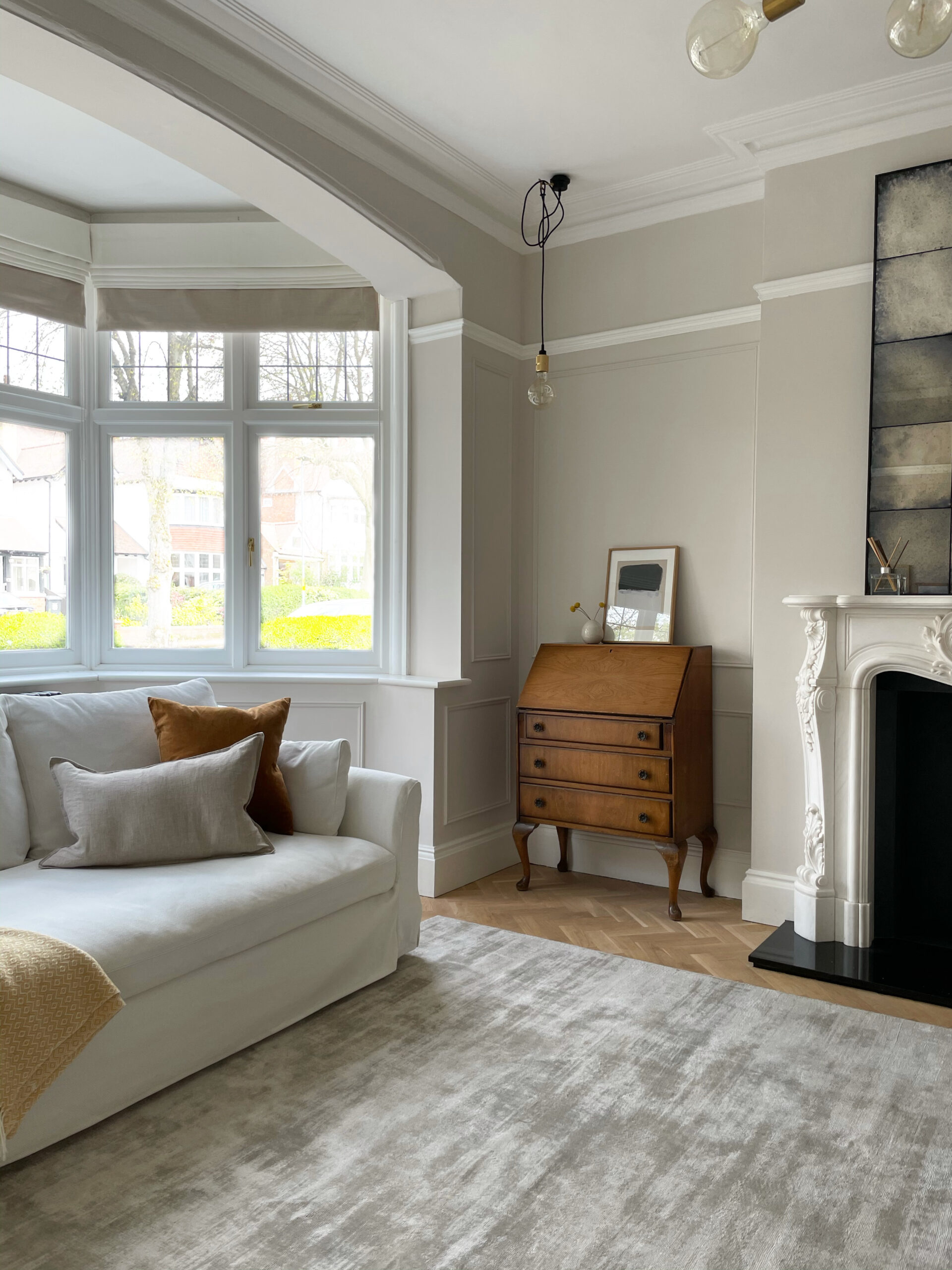 Play area paint hack
Claire added some low-height toy storage and a cute table & chairs, then used this super easy but highly effective paint hack to create a child-friendly play corner. She masked an area in the shape of a house and painted it in our fun but easy-going shade of yellow, Humpty Dumpty:
"When I saw Humpty Dumpty, a gorgeous ochre yellow, I couldn't resist adding a splash of that too and I've painted on a little feature house. We are all so happy with Earthborn paints and the finished room – it is easily the whole family's favourite in the house now."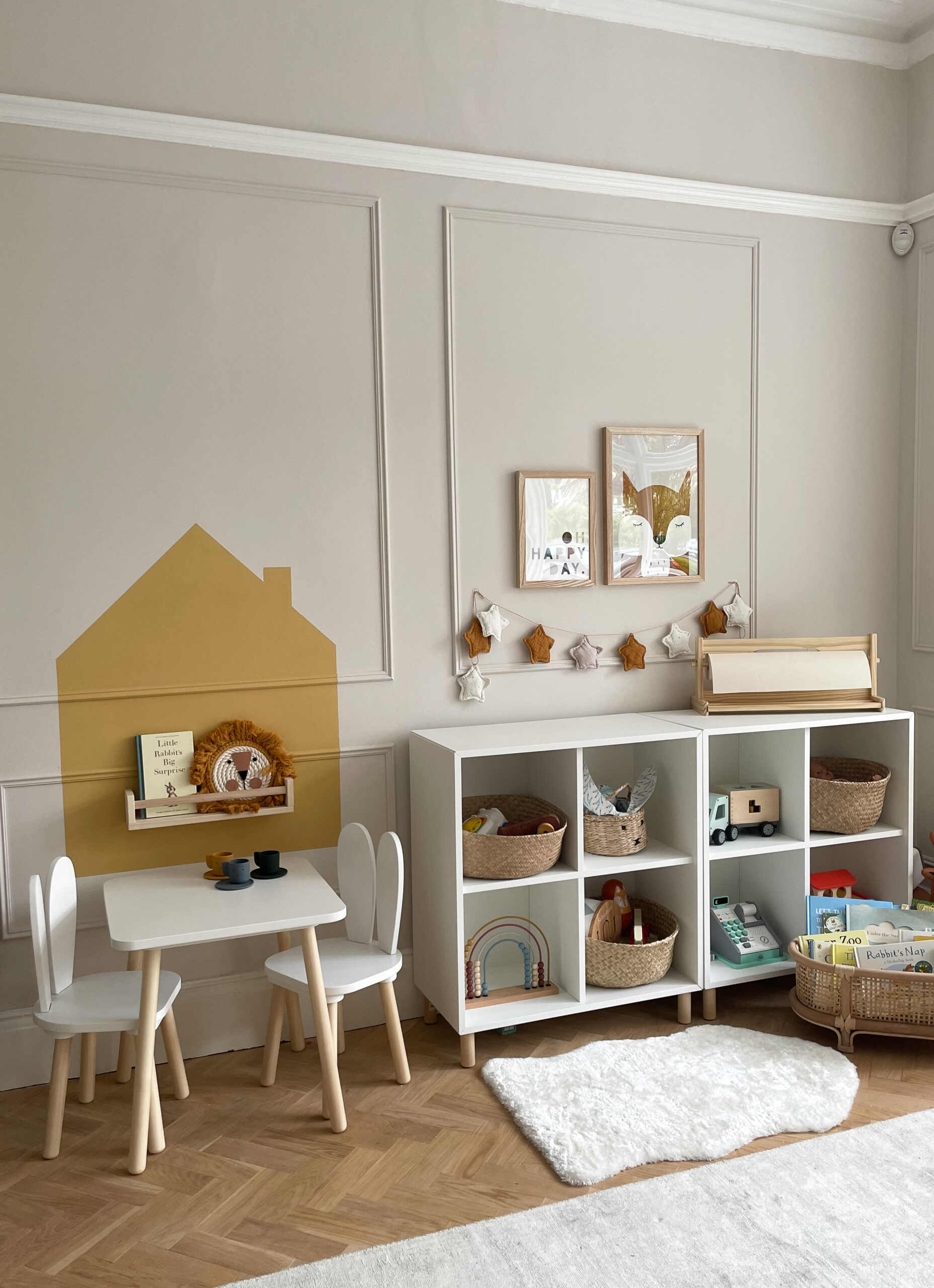 Alongside her beautiful colour choices, Claire was also drawn to the eco-credentials of our paints:
"It ended up being the eco-friendly and child safe credentials of the paint that really impressed me the most. I am pregnant and have a young toddler and we will be spending a lot of time in the room so it is very reassuring to know the paint is toy-standard safe. The Claypaint was also ideal for us as we were painting walls and wooden panelling, and it meant we didn't need a different paint or to prime the wood. It looks really good."
We couldn't agree more! To see how Claire decorated this room, take a look at her video here!
And if you're inspired to try these colours, why not head to our online shop where you can order a free colour card and sample pots.