Joey Kendal Brown's dreamy bedroom updates
5th April 2021

Over the last few weeks you've probably seen our Instagram filled with some beautiful children's décor inspiration. But there's nothing quite like seeing a real room to help inspire your next project! So we were thrilled to work with Joey Kendal Brown on not only one but two beautiful bedroom updates.
The first is her son Knox's delightful 'big boy' bedroom. Moving out of his cot and into a proper bed, Joey gave his room a very stylish makeover by introducing a new colour to the space.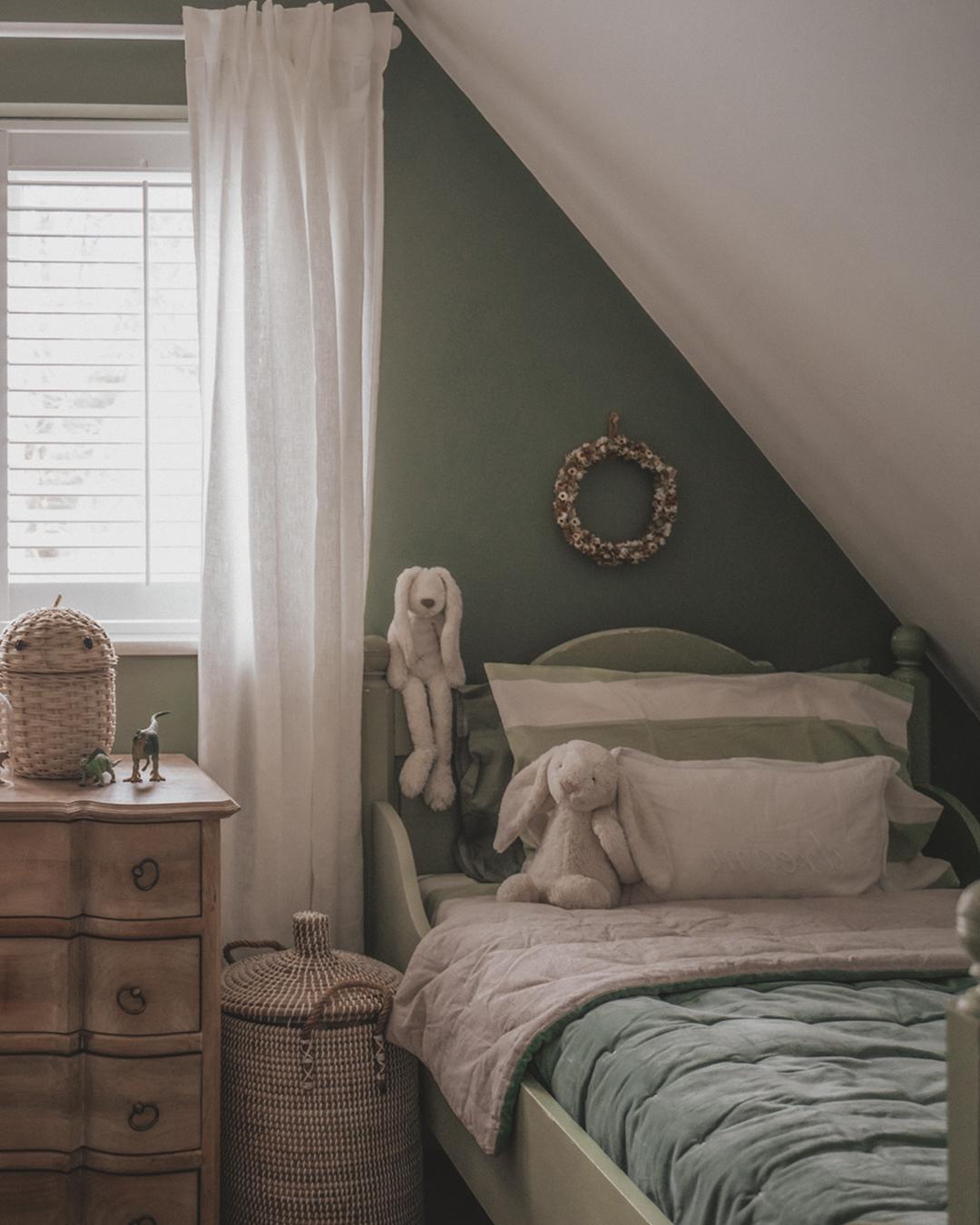 She chose the shade Secret Room, a deep earthy green that's a perfect fit for children's bedrooms. It's a welcome dose of colour without being too bright! And its timeless appeal will happily suit a growing child. As Joey explained:
'Knox was very keen for a green room, so this colour 'Secret Room' felt so fitting within the woods…. My real goal was to bring the outside in and I feel this has really done that.
We especially love how Joey has styled this room with natural wood furniture and cute kid's accessories in neutral colours, allowing the green palette to really sing.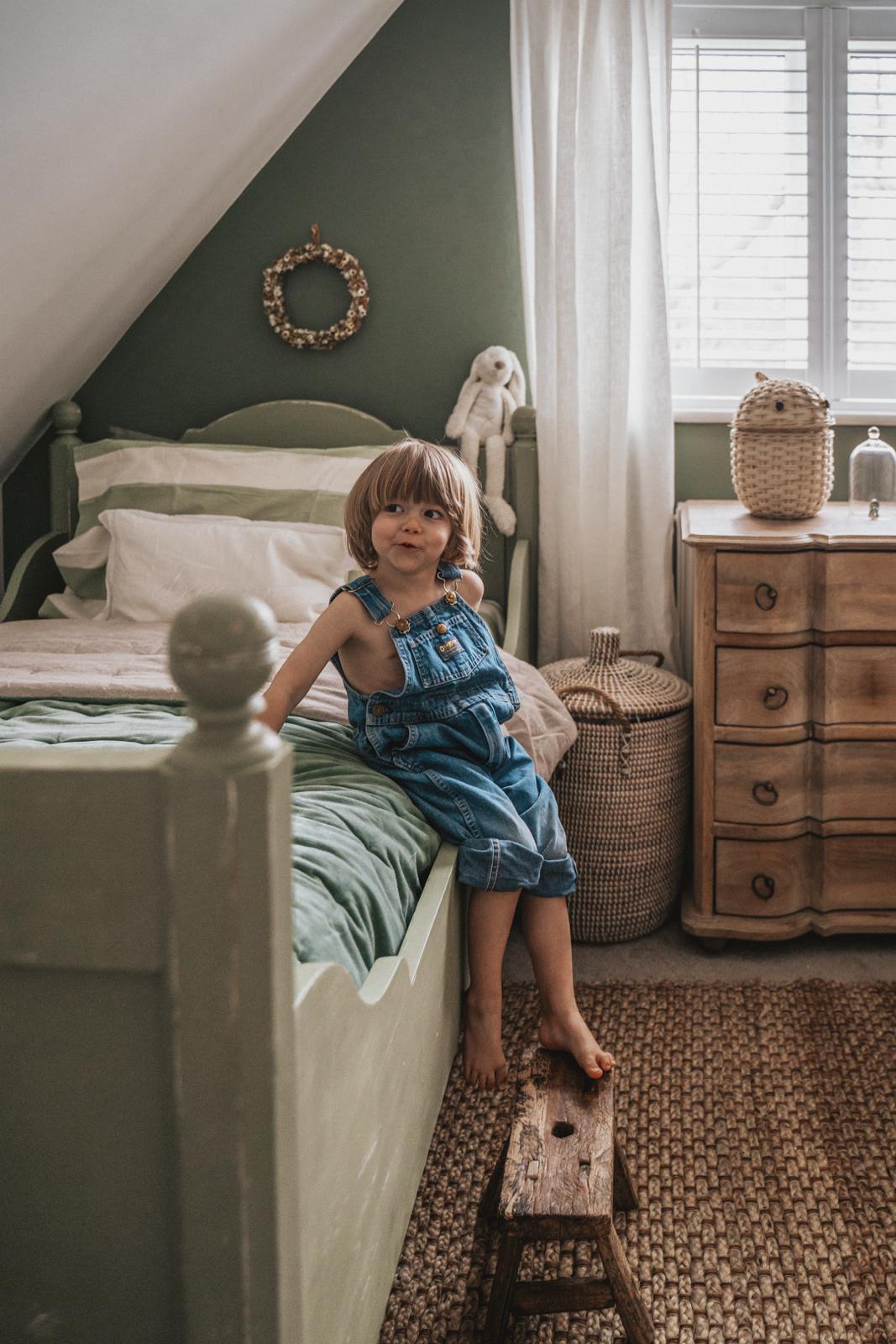 As she says, 'It's brought a luxury feel to a cottage bedroom that was once lacking.' We can't imagine it was ever lacking but we definitely agree the new colour scheme looks fantastic!
Joey's second bedroom update features a beautiful palette of grey and white. Choosing our warm mid grey Kissing Gate, this bedroom is the epitome of relaxed style. For a similar paired-back look, keep things simple with natural linens and velvets, dried foliage and simple furniture.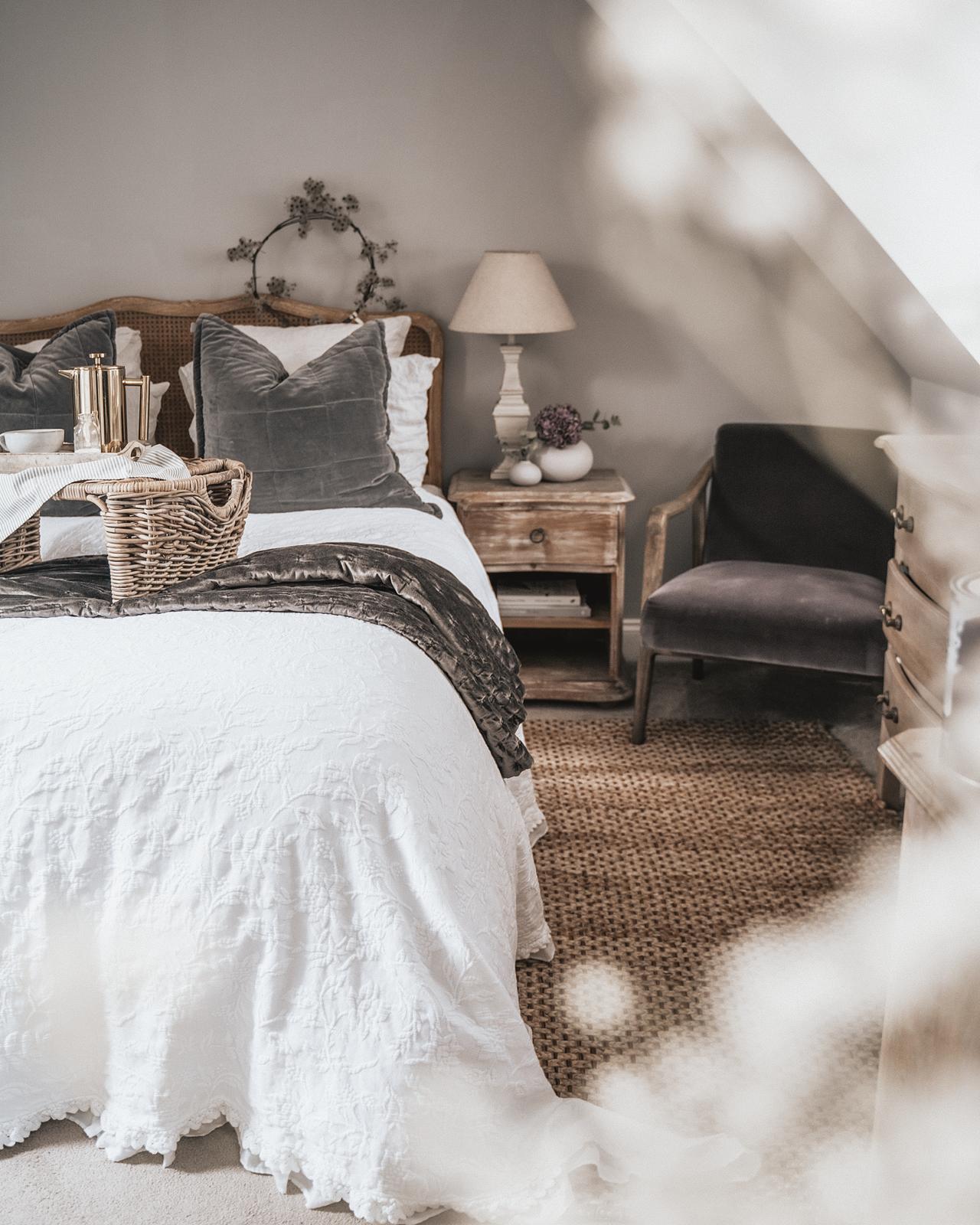 What do you think of these two bedrooms? If you've been inspired to try out a new colour scheme, why not order one of our brand new colour cards (for free) here?