Guest blog: Dramatic transformation of a Victorian hall, stairs and landing
26th October 2016

When it comes to interior decoration, hallways, stairs and landings are often overlooked, used mainly as a space to throw keys and hang coats, with many of us giving little consideration to style. But the hallway in particular creates the first impression of the rest of your home, so when it comes to decorating it should be given as much thought as a bedroom or living room.
In fact, you can afford to be a little braver with your decorating choices in hallways, stairs and landing areas because they are transitional spaces. The use of bold colours and patterns, especially if you have an older property, is one way of creating the 'wow' factor. Making the most of period features, adding artwork, mirrors and practical storage will help increase the style stakes.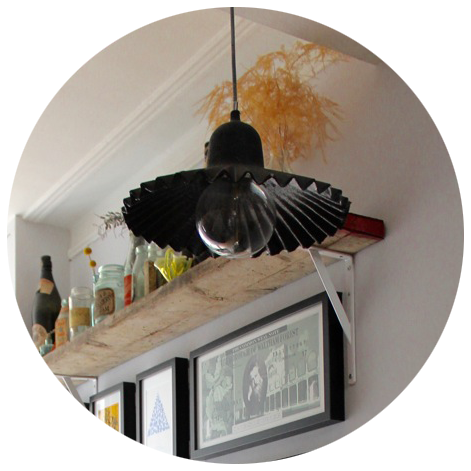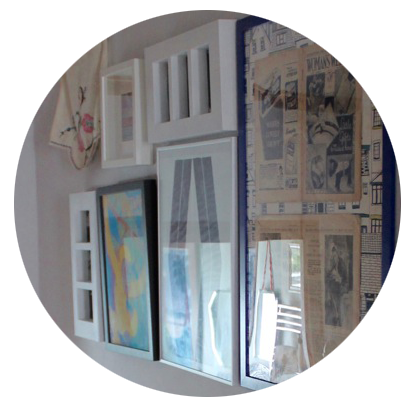 When interior stylist, writer and all-round creative Joanna Thornhill began work on her Victorian property, little did she realise the treasures that would be uncovered. Here Joanna explains how she tackled decorating these often-neglected areas of the home:
"The hallway and landing in my Victorian terrace were covered in horrible discoloured textured wallpaper, stained carpet and cheap laminate when we moved in, so once the rest of the house was decorated, stripping everything back and revealing the original features was the last big decorating job on my to-do list.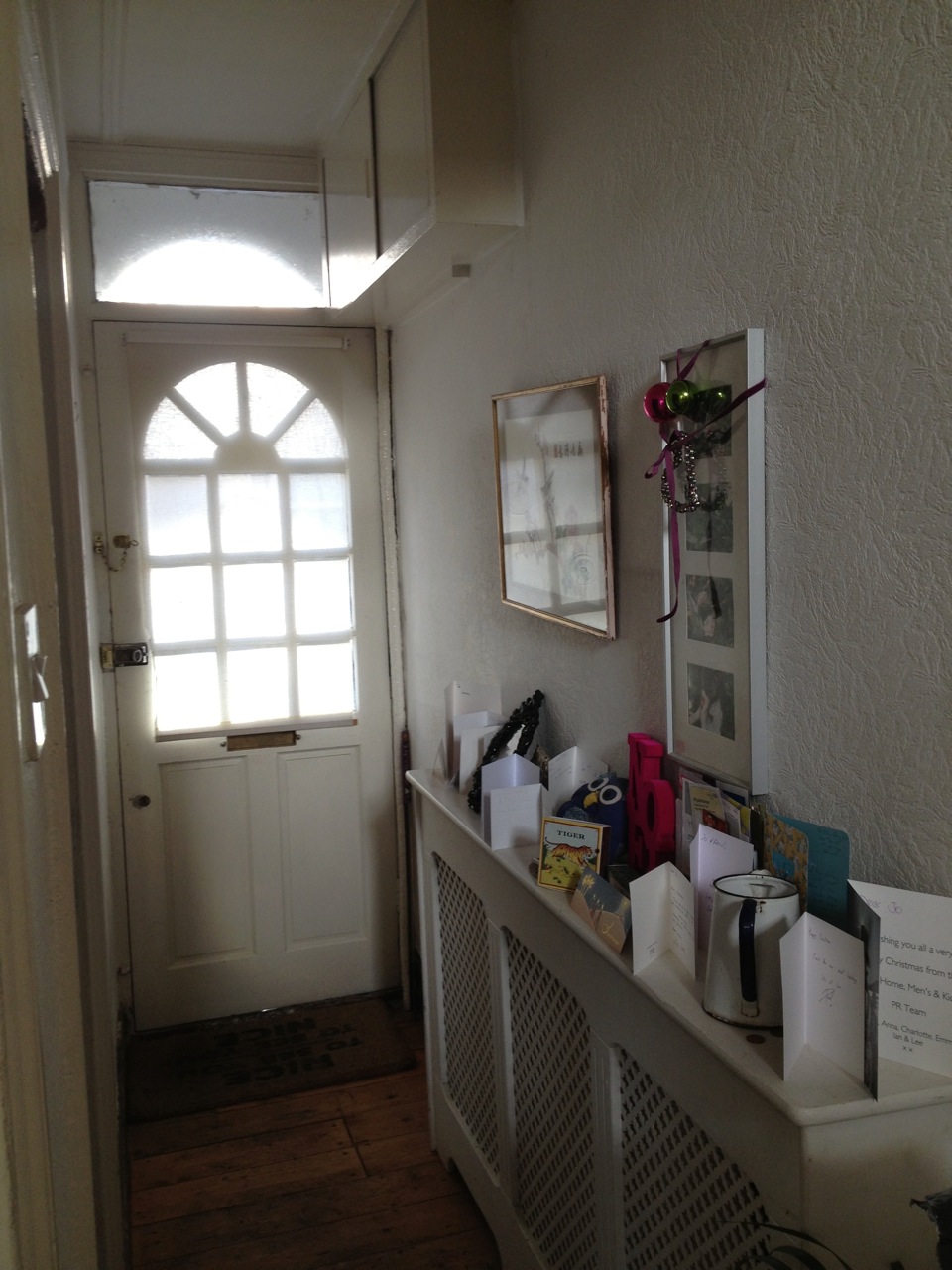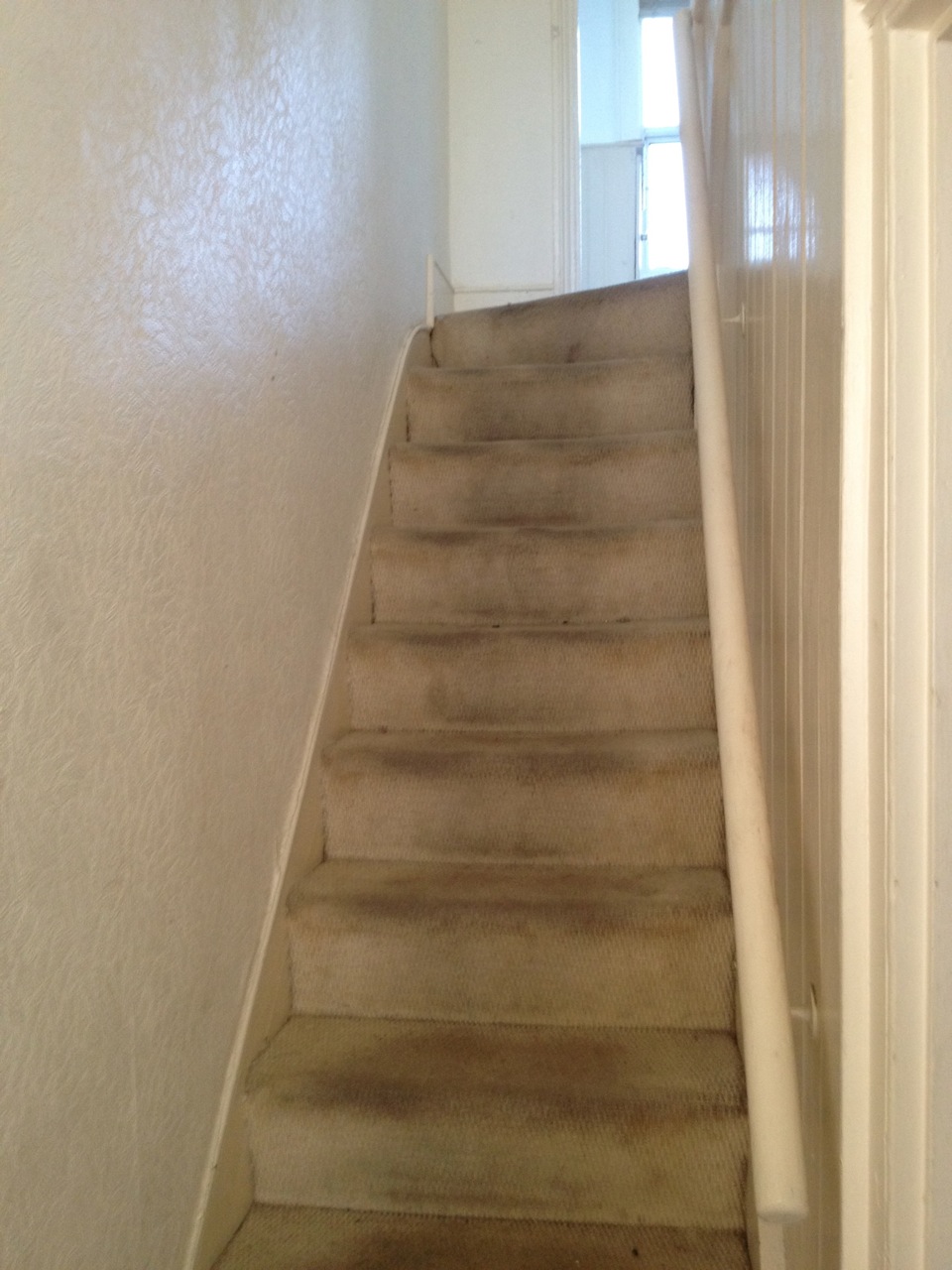 I wanted to create a modern version of a dado rail, using copper tape instead of the traditional wooden rail – as well as giving a contemporary nod to my home's age. I figured painting the lower portion of the walls in a different colour would be a practical move, allowing me to repaint just the lower walls in the future if they get scuffed."
Joanna opted for Polka Dot for her lower walls. A mid denim-blue shade, Polka Dot strikes the balance between sophisticated yet cheerful and relaxing yet bold, making it ideal for a hallway. She painted out the radiator cover in the same shade, helping the space to flow.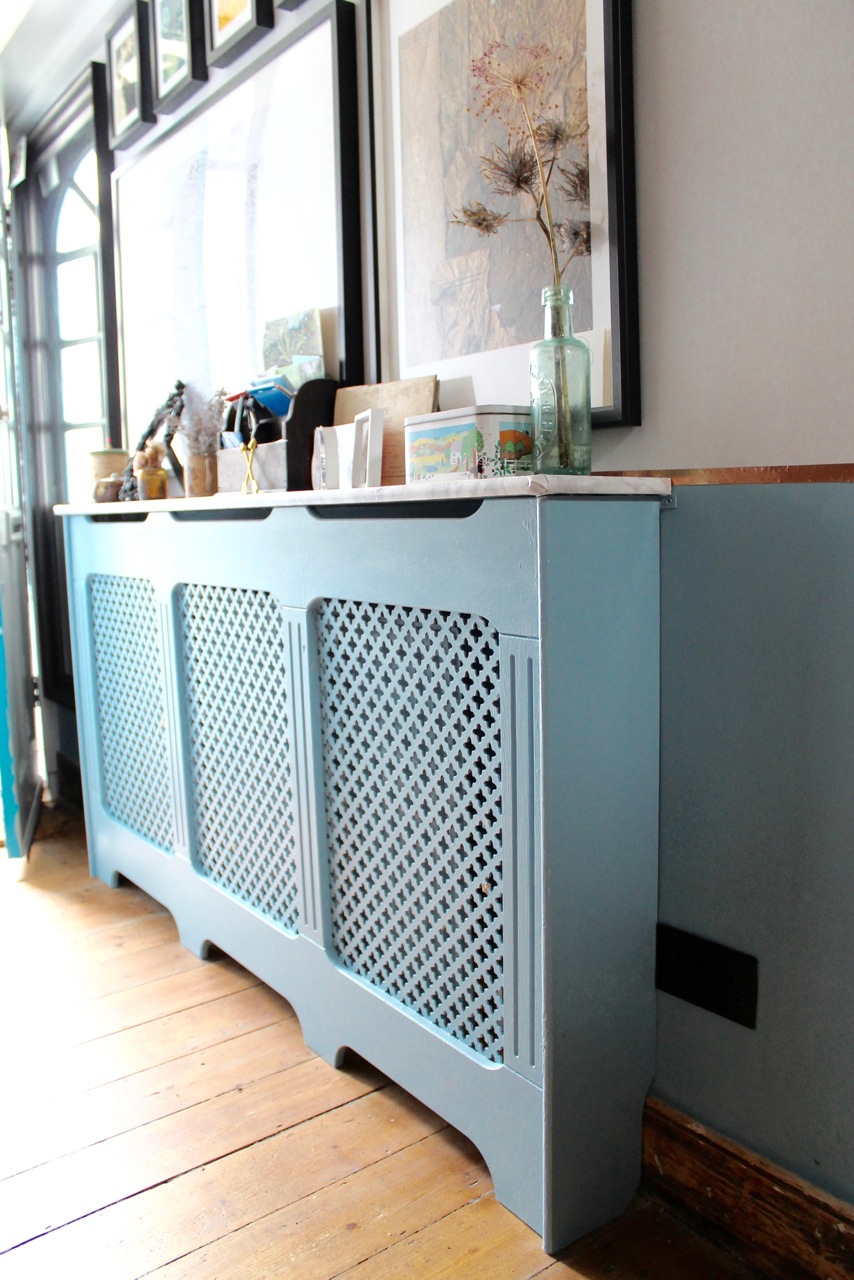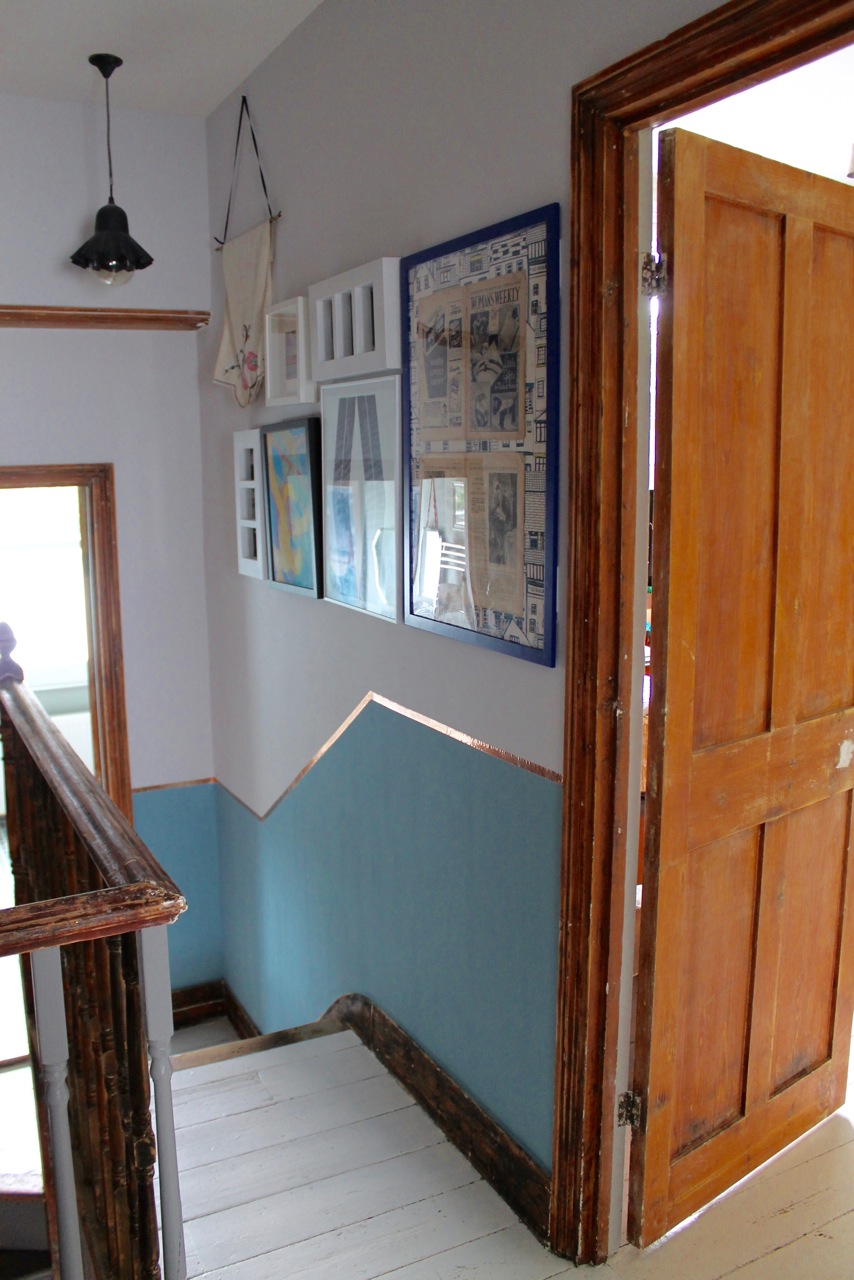 "When the builders were stripping everything back, however, we discovered some beautiful original Victorian wallpaper which I wanted to preserve. It was badly damaged so we decided to salvage a section on just one wall, and after scrubbing it clean, I painted inside the various bare plaster gaps with the main wall paint to help the design stand out.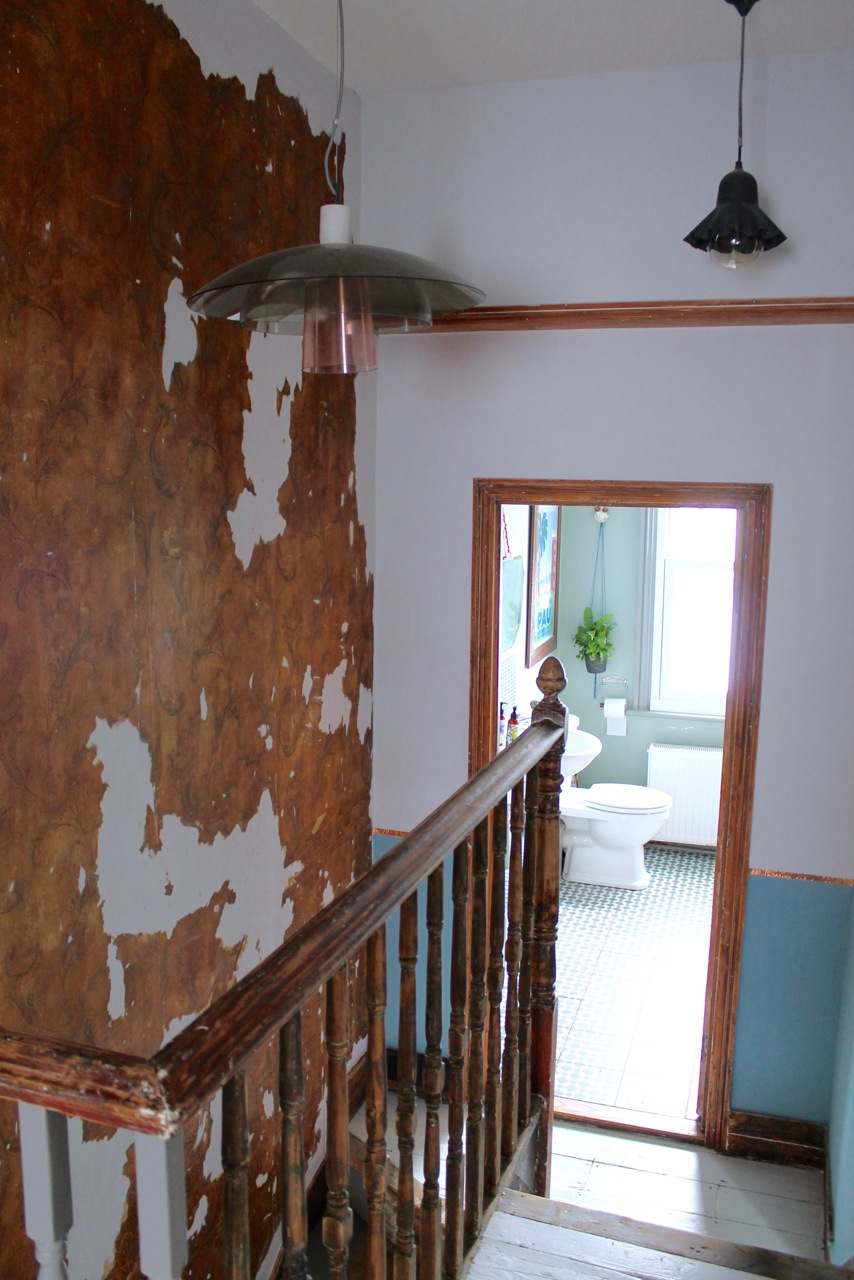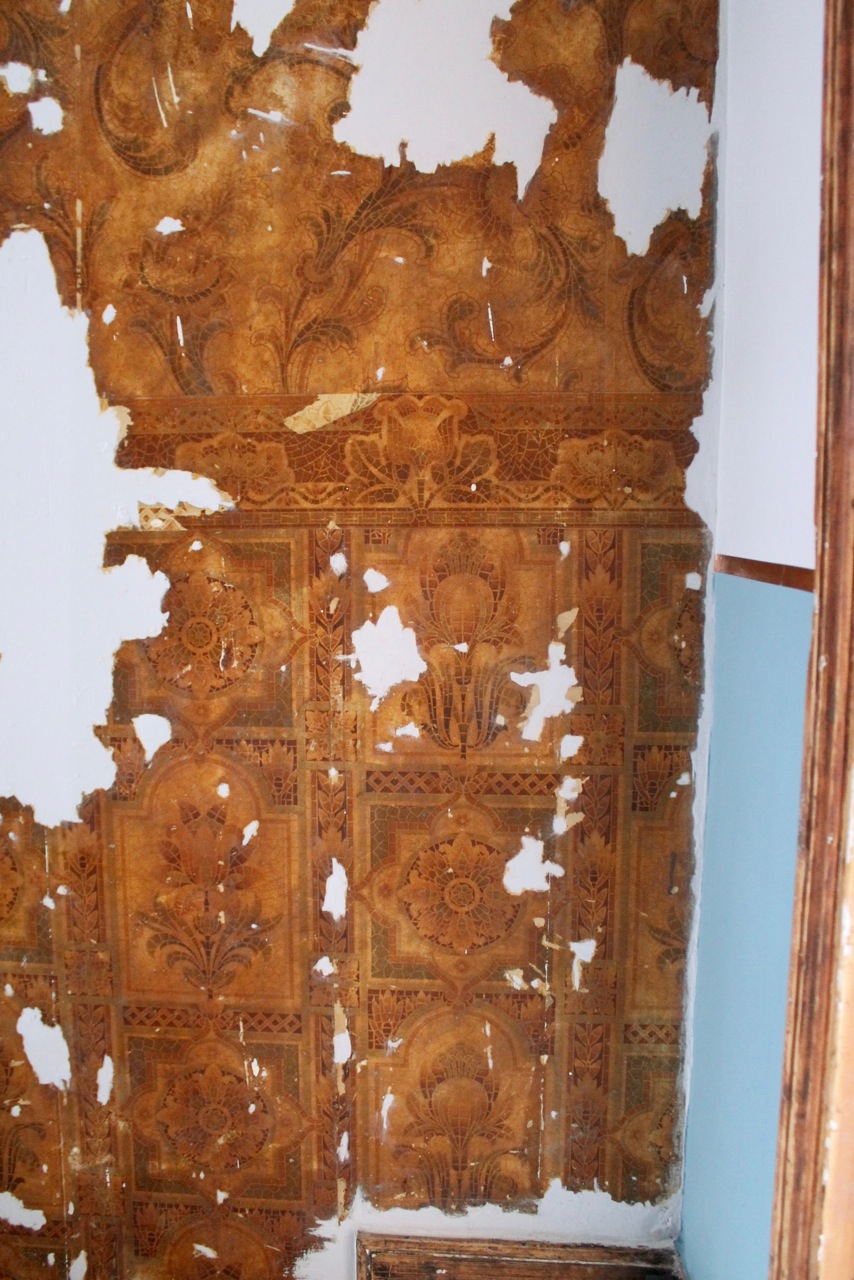 I had also planned to re-carpet the stairs and repaint all the banisters, but the original wood was so lovely, I opted instead to just paint the edges of the stairs and I just painted the section of banisters which had been previously replaced with modern spindles, leaving the original spindles in their natural state."
Joanna used Earthborn Eggshell in Trilby for these sections; a traditional grey, it works in both modern and period properties.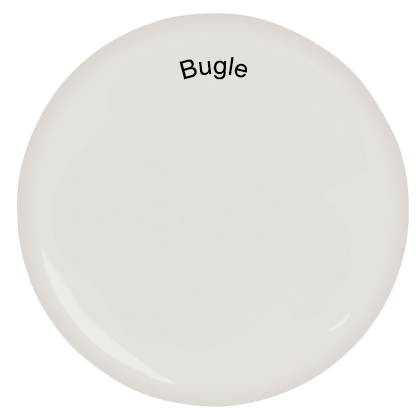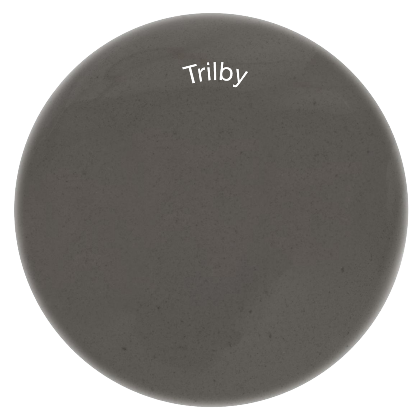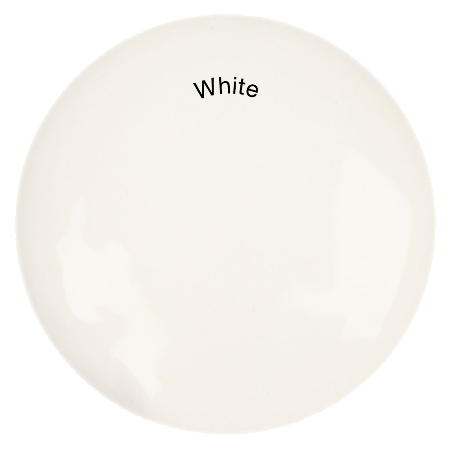 "With my leftover paint, I decided to repaint my landing bookcase in the same colour, to give it more of a fitted look and help it blend in with the overall space.
For the upper section of the walls Joanna used palest grey-white Bugle, to make the most of the light.
"I love the matt finish of Claypaint and how sympathetic it is to the period of my home, and also how these slick painted areas contrast beautifully with the shabby old paper and textured wood."
We love the striking tone of Joanna's hallway makeover, celebrating her home's history whilst embracing a contemporary twist. You can see more of her work at www.joannathornhill.co.uk. If you're inspired to revamp your hallway, click here to order our latest colour card.