Earthborn's Colour of the year 2022
6th January 2022

We are excited to announce our colour of the year 2022 as Lily Lily Rose. This year's décor trends will be focused on Edwardian interior design and mixing the old with the new. As a result we predict a rise in the use of beautiful pastel colour schemes, more specifically introducing the colour lilac into your home decor. Lily Lily Rose is the perfect colour to help you keep on top of these trends and that's why it's officially Earthborn's colour of the year.
Lily Lily Rose was created as homage to John Singer Sargent's famous painting, a subtle shade of pink, lilac and grey all blended to reveal a colour of surprising depth. Highly versatile it works well with tonal greys, pinks, and purples. By combining Lily Lily rose with one of our recommended colours you are guaranteed to create a space that's not only tranquil but on trend.
 Lily Lily Rose for a tranquil Bathroom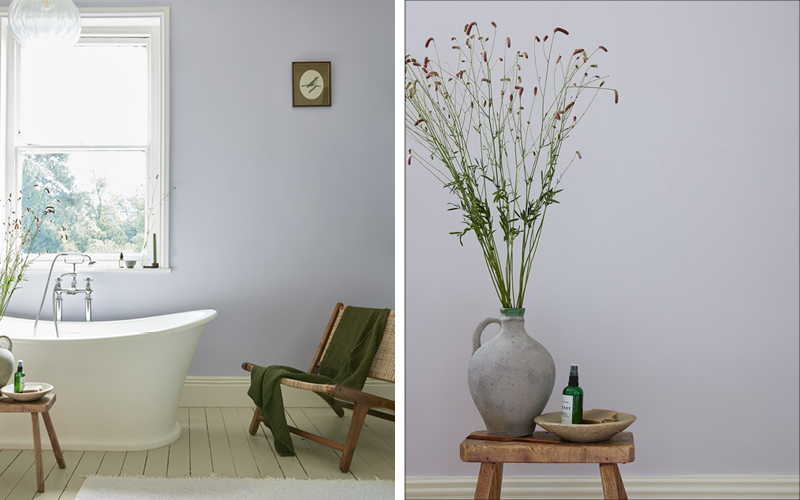 Although Lily Lily Rose wouldn't look out of place in any room, we would suggest using it in your bathroom. Use our Eggshell no17. in Eyebright (a light neutral with lilac undertones) on your skirting, door, and window frame to create crisp lines for a clean and fresh feel. Accessories with olive green accessories and copper fittings for ultimate spa experience
Lily Lily Rose for a rustic Kitchen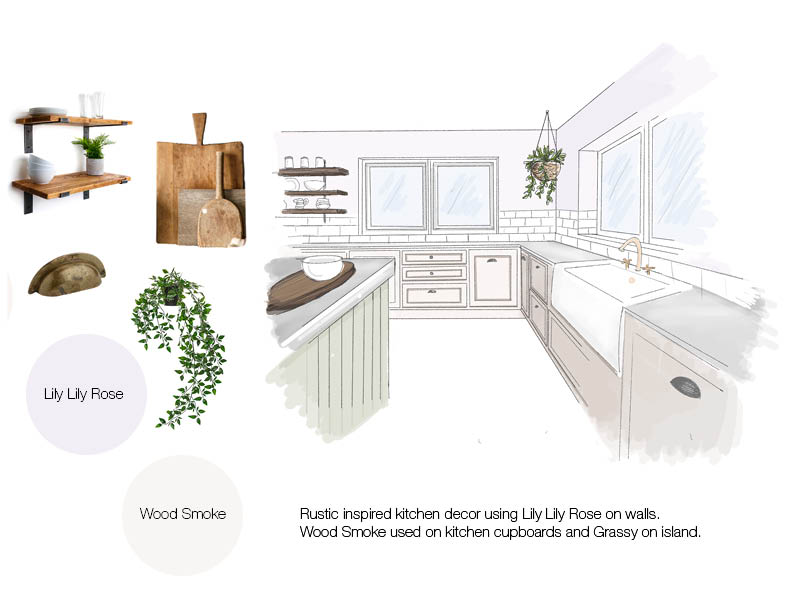 As Lily Lily Rose is super versatile it's no surprise that it would also look fantastic in your kitchen. By joining our muted lilac with Wood Smoke, a sharp white with the faintest hint of violet your already halfway towards a modern farmhouse kitchen. Be sure to incorporate a mix of natural materials and textures into your décor such as dried flowers and wooden accessories.
Lily Lily Rose for a contemporary bedroom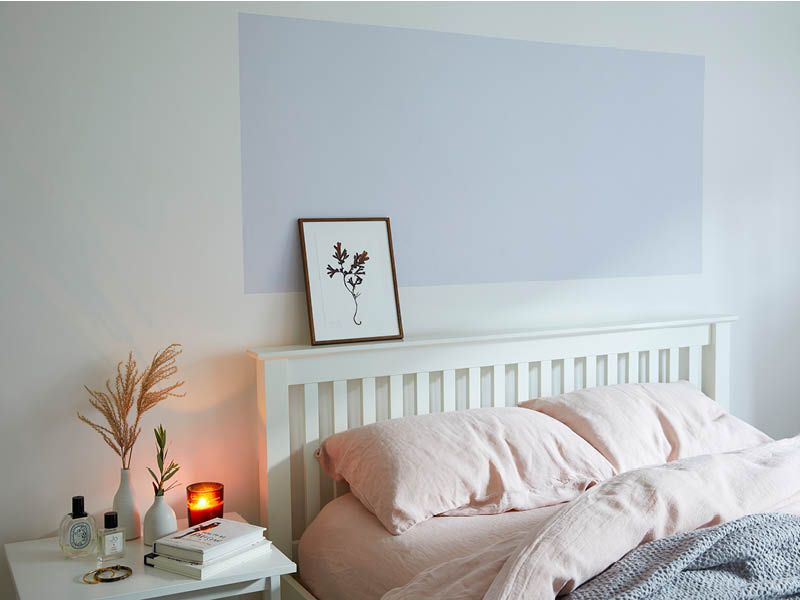 Why not try pairing Lily Lily Rose with White Clay, highly flattering and not too imposing. Coupled with the freshness of Lily Lily Rose, this duo makes for a harmonious pairing. By using both colours in your bedroom you will create a space that's calming and contemporary, you can thank us later.
Lily Lily Rose for a traditional Living Room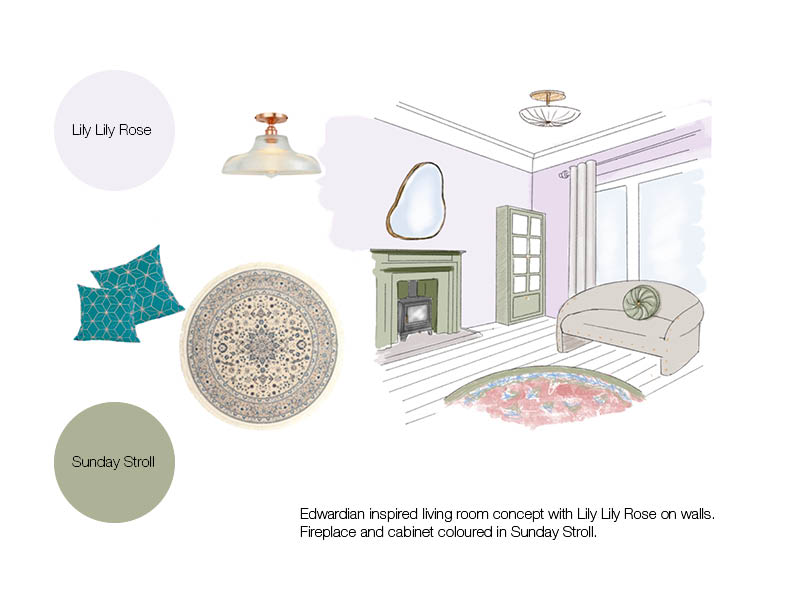 Edwardian décor is a trend to look out for this year, which subsequently paves the way for pastel colour schemes. Traditionally you would see lilac and pastels such as blues, pinks, and peaches paired with earthy greens and vibrant blues. For a subtle nod to the trend we would recommend pairing Lily Lily Rose with mid green accents like Sunday Stroll. Try upcycling wooden furniture, shelves and picture frames using our Eco Chic paint in Sunday Stroll and finishing with copper accessories for a statement look.
Have you used Lily Lily Rose in your home? We would love to see your projects, be sure to share and tag us on social media with the following #EBLilyLilyRose
Subscribe to keep updated on news, products and useful hints and tips !