When it comes to interior design, kids can be some of the fussiest clients! Fortunately though, when planning a baby's nursery, your little one is less likely to mind what colour their walls are.
Designing a unisex, gender neutral nursery
As adults, we tend not to worry about whether our décor is targeted towards women or men. Sure, certain colours are perceived as being more feminine or masculine. But in the world of home interiors that is definitely changing. And these days, trends have far more influence on a colour scheme than gender.
With children's spaces however, there's still a strong divide between 'typical' boys and girls décor.  Of course there are many complex factors that influence this.
But what if you want to design a unisex, gender neutral nursery? If you're keen to step away from a stereotypical blue or pink theme, read on for our décor ideas for creating a timeless, gender neutral bedrooms:
Keep it neutral
A neutral wall colour always feels bright and light, and is perfect for both boys and girls. We love Louise Roe's recently decorated toddler bedroom (below left) featuring our earthy neutral colour Crocky Road. As her daughter gets grows, she'll be able to change the accent colours without the need to repaint the walls.
Playful accent colours
Rainbow colours appeal to all babies and young children. Whether bright or pastel toned, painting the wall white, neutral or light grey allows you add pops of colour through textiles, prints and furniture. Below right, we've painted the walls in our light, creamy shade Sandy Castle, with shelves painted in Kissing Gate. It's a perfect base for colourful accessories!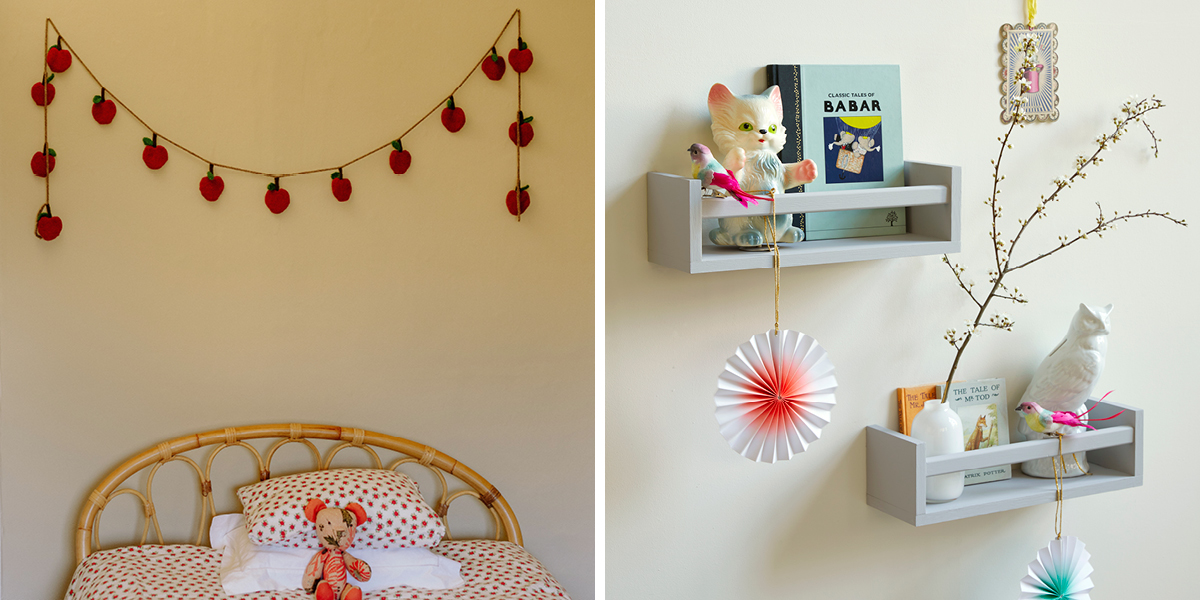 Fun wall art
We love the trend for painting bold shapes and scallop details onto walls. And a nursery is the perfect place to unleash a bit of frivolity! Check out these two cute designs spotted on Instagram, both fitting colour schemes for boys and girls rooms. Below left is by @_ohhellojo_ featuring our gorgeously mellow yellow Humpty Dumpty. And below right @house_with_hannah has added a bold dash of Trumpet.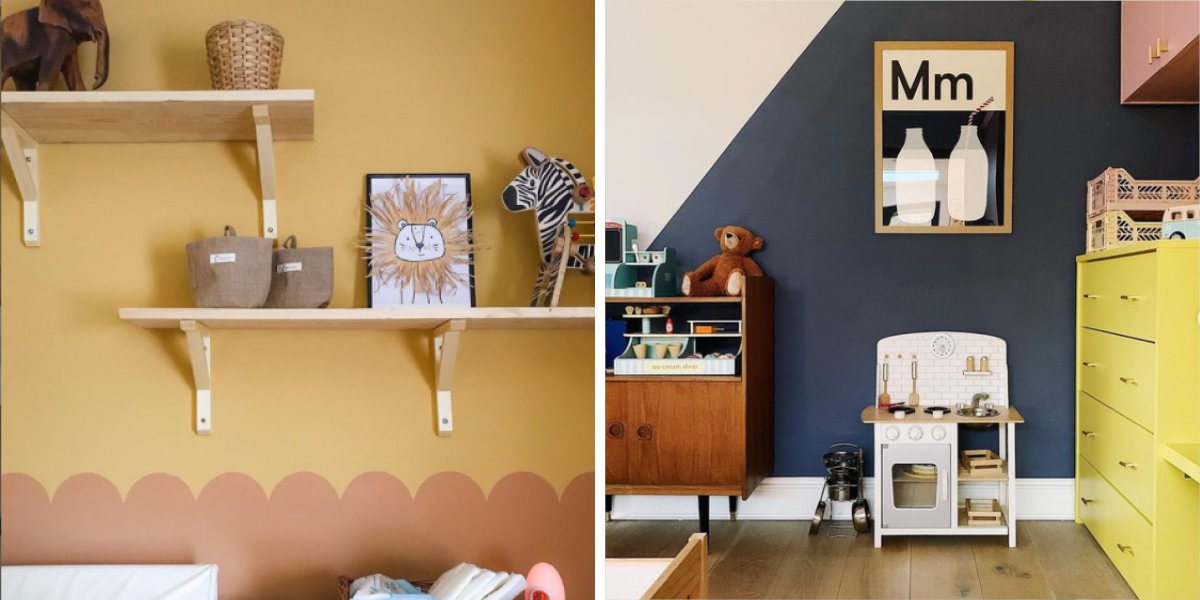 Look up
A colourful ceiling is visually stimulating for babies and a fun addition to children's bedrooms, whatever their age. If you' prefer not to go too bright, take a look at  @gold_is_a_neutral. For a little sprinkle of magic at bedtime, Jess added gold stars to her daughter's bedroom (below left), painted in Paw Print, .
Go green
Shades of yellow used to be the most favourable gender-neutral colour scheme for babies. And while we still adore a dose of this sunshine hue, we've noticed that green is definitely a firm favourite for parents of young children. Green can be light and soothing, like our softly toned Gregory's Den, or deep and luxurious like Hobby Wood.
We love how Joey Kendal Brown recently decorated her son's bedroom (below right) in Secret Room, an earthy shade that would appeal equally to girls and boys décor.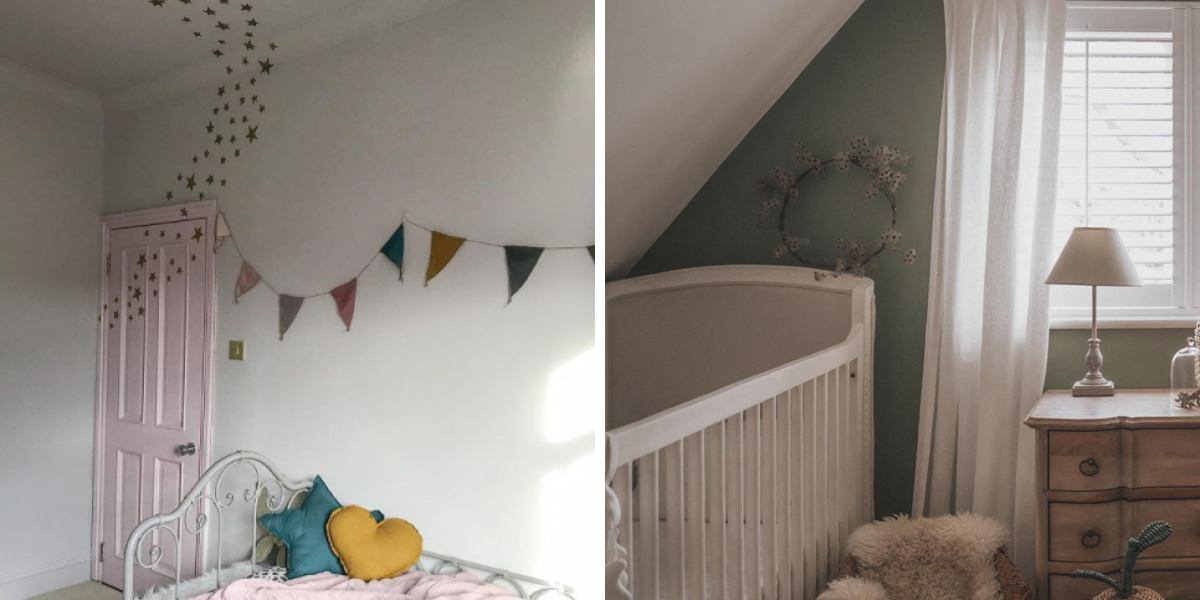 Are you planning a children's bedroom update? Be sure to follow our Instagram account for loads more inspiration. And please keep tagging in your projects @earthbornpaints !