Conquering the fifth wall
28th October 2019

Setting our sights on any interior project, we order colour cards, paint sample swatches onto the walls, "umm" and "ahh" about which shade is best for the space until we are certain about our colour of choice. Hours and hours of decision making over our walls, yet we often forget about the fifth one, our ceiling!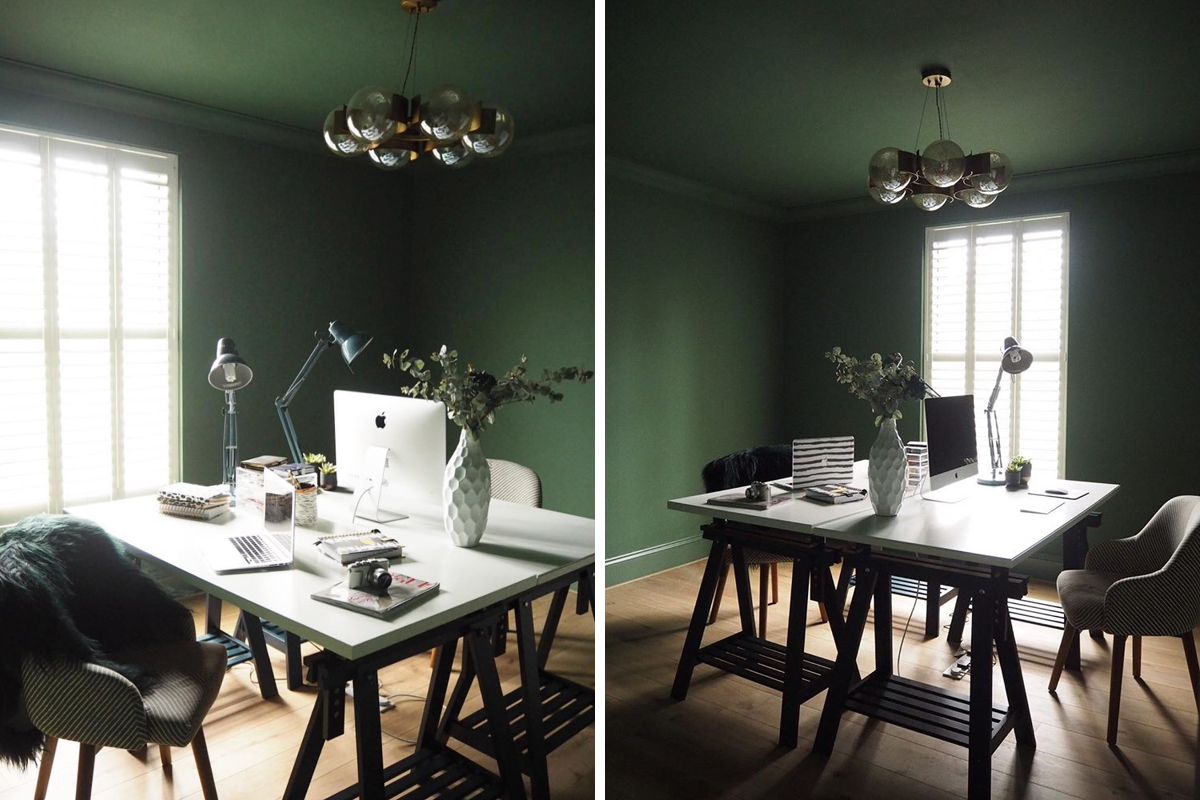 To ensure your ceiling is working for your space, just as much as your four walls are, think of your ceiling as the fifth wall. Move away from the natural instinct to reach for the white paint tin and consider your ceiling as an added space to express your home's character and personality.
Working particularly well in rooms with low ceilings, the fifth wall can elevate a room and bounce much needed light back in with a clever colour choice.
If an all over colour isn't for you, why not look at choosing a complementary colour to your walls for a statement space or allow your paint to fall down the wall to a picture rail level, to add character. This looks especially glamorous as a bold ceiling colour paired with neutral or off-white walls.
Take inspiration from the interior queen, Erica Davies. Erica recently redecorated her home office, making quite the statement with our Hobby Wood Claypaint! Her office has been featured numerous times in magazines and blogs, we love that Erica choose Earthborn to create this inspirational space. By painting the whole room in one colour, the lines of the space disappear, allowing the room to seem larger.
We've complied a Pinterest board full of inspiration. From bold rooms just like Erica Davies', to more subtle designs, for instance painting your walls a neutral tone and your ceiling a bolder, deeper colour for extra impact.
And, as ever you will find endless interior and colour inspiration across our social channels.
Now, time to get creative and plan your next Earthborn interior project…