5 of our favourite green colour schemes
1st February 2021

If you follow us on Instagram, you might notice that throughout this month we're championing one of our most beloved paint duos, pink and green! So in this week's blog we're delving a little deeper into the greener side of things, with our 5 favourite green colour schemes…
An ever-popular paint colour, green has always been in style. Maybe that's because there is a green to suit every type of decor. From chalky French greys to minty brights, olives to deepest forest greens; the versatility of green knows no bounds! Read on to see 5 of our favourite green décor schemes…
Diving straight into one of our 'greenest' greens, Hobby Wood is a bold woodland shade. Taking its cue from the verdant forest canopy, Hobby Wood might be an unexpected bedroom choice. But paired with indigo blues and blush pinks (Peach Baby is just shown here) it helps to envelop a room for a restful feel.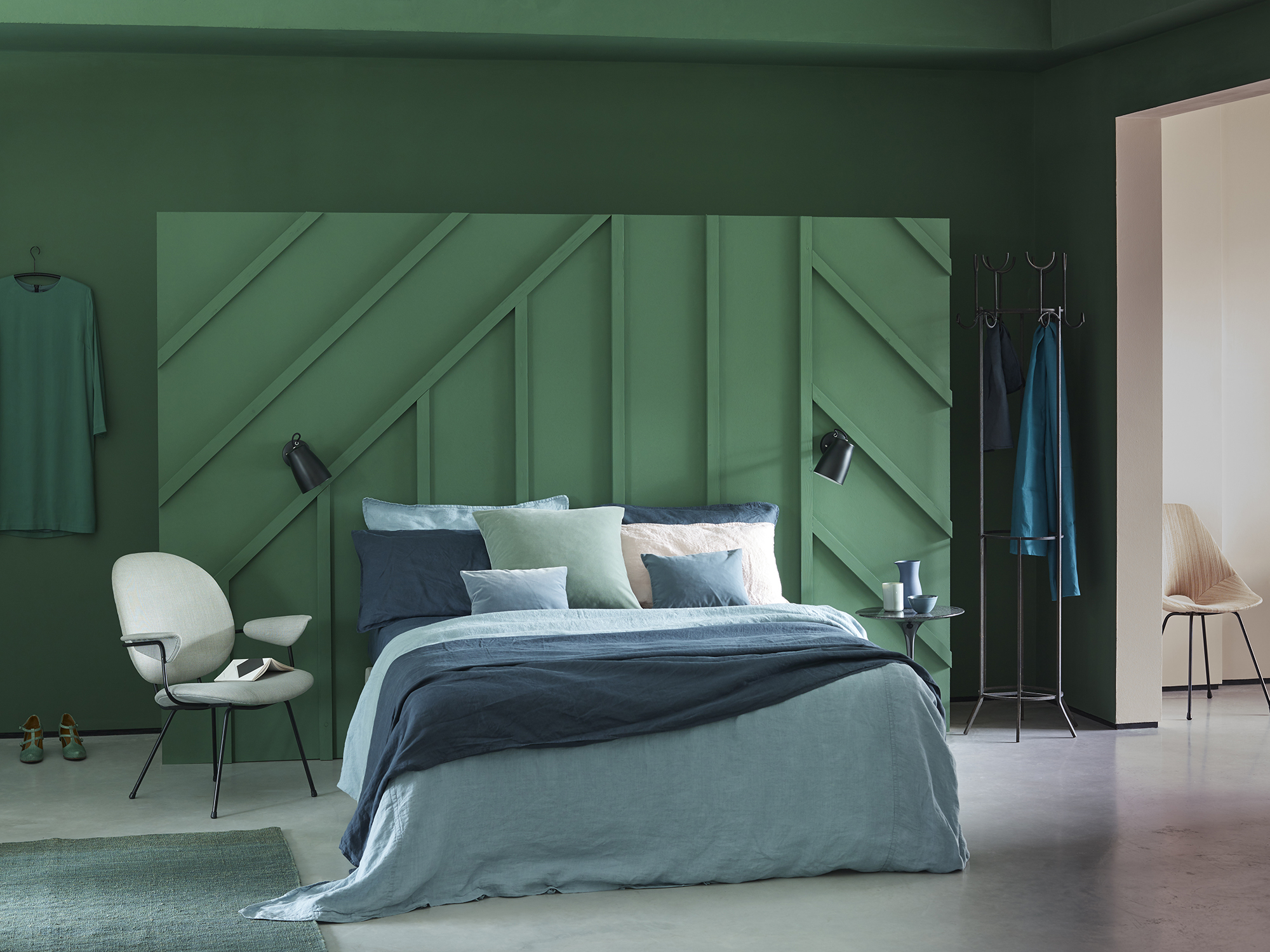 Our newest green, Grassy carefully balances grey and blue undertones to create a relaxing vibe. Perfect for bedrooms, living rooms and as proven here, an ideal choice for uplifting bathrooms. One of our most calming of green colour schemes, it pairs beautifully with creamy off-whites like Up Up Away and a dash of foliage.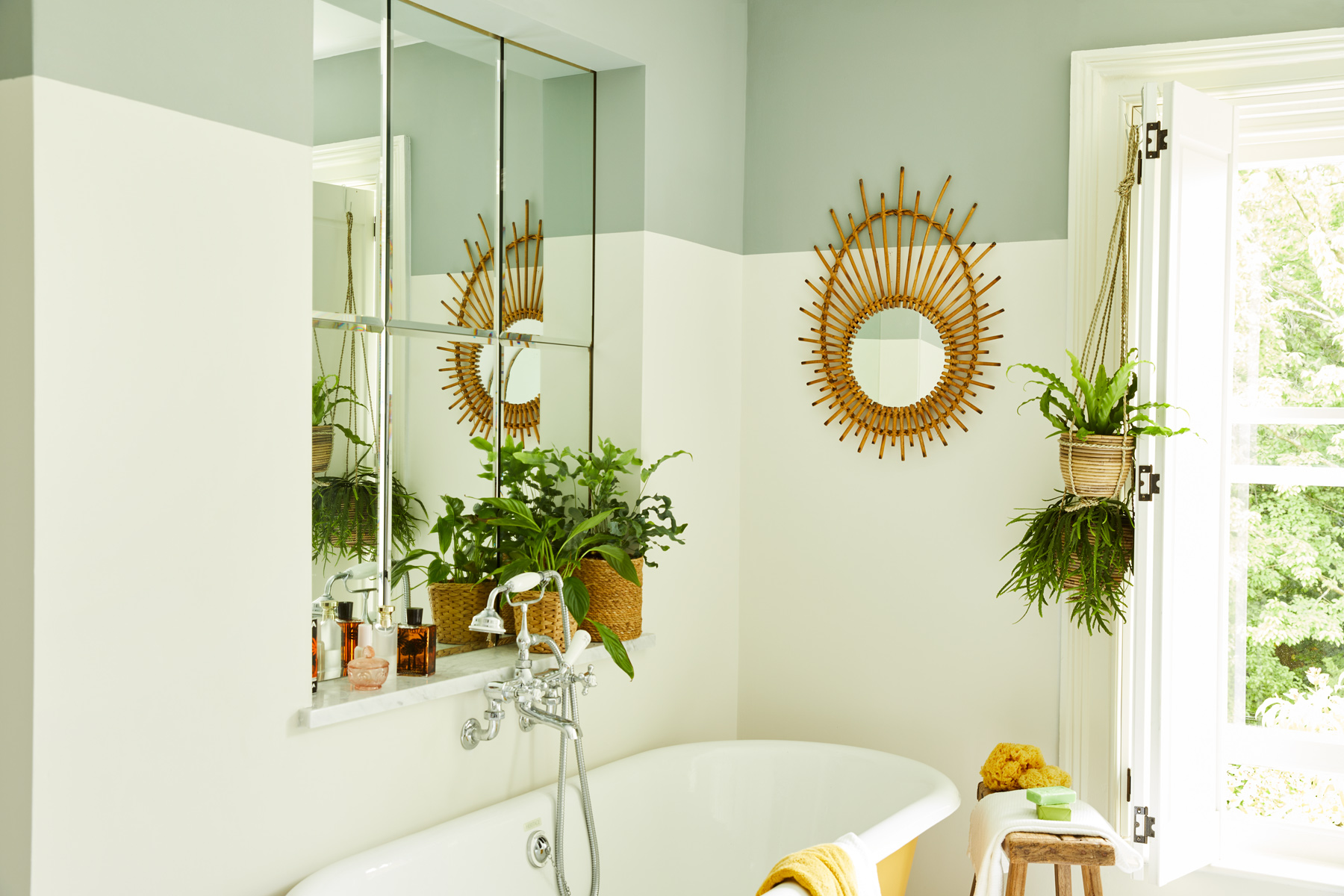 Hobgoblin bedroom
Ever since Hobgoblin found its way onto our colour card, it's been an enduringly popular shade. Here we've created a jewel-like, cocooning bedroom space paired with mustard accents.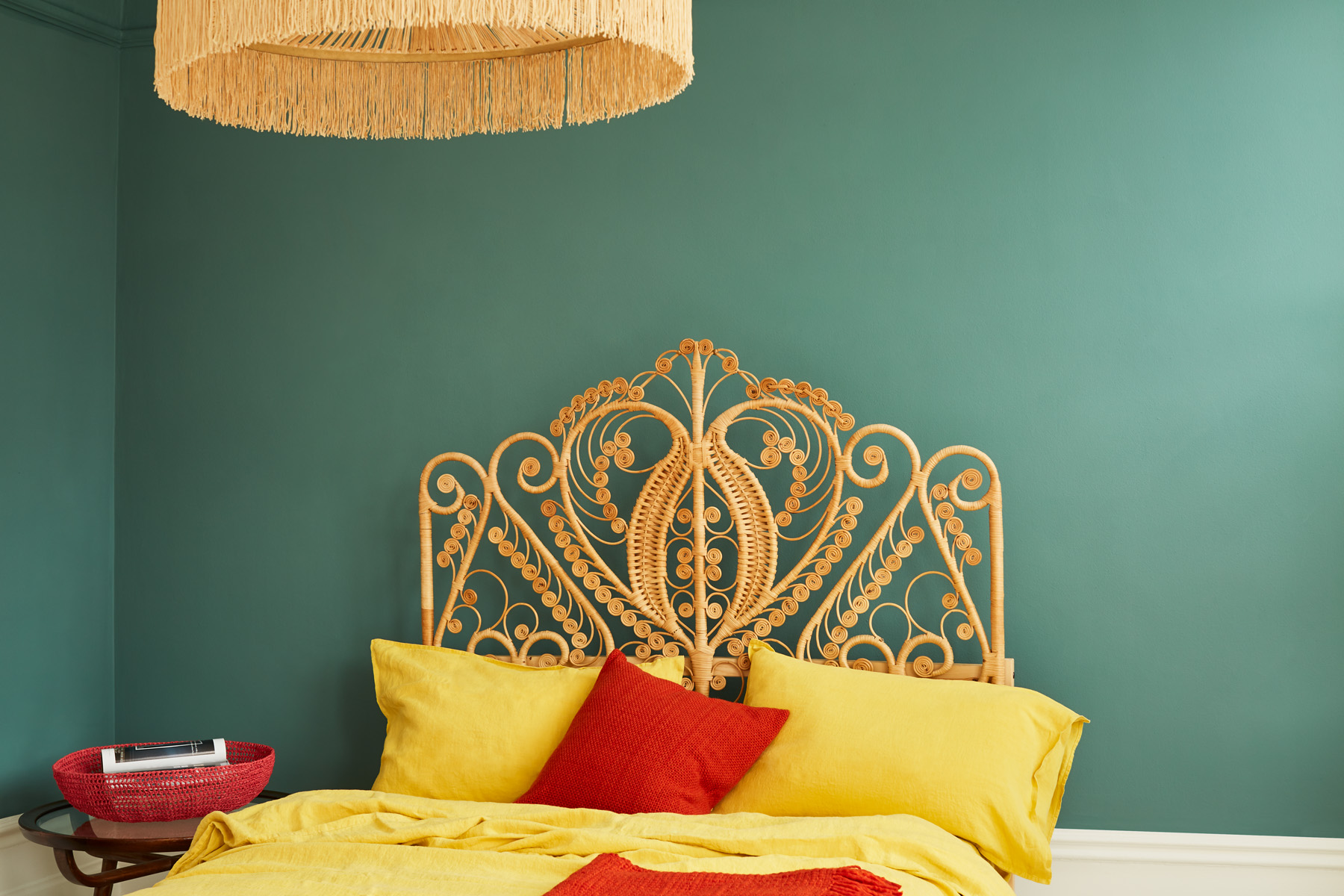 Grasshopper living room
Grasshopper is one of those enigmatic greens. Zingy yet approachable; bright yet somehow calming. Pair with off-whites and the subtlest of pinks for an easy going feel. Here we've kept things simple by using it as a feature colour on this chimney breast.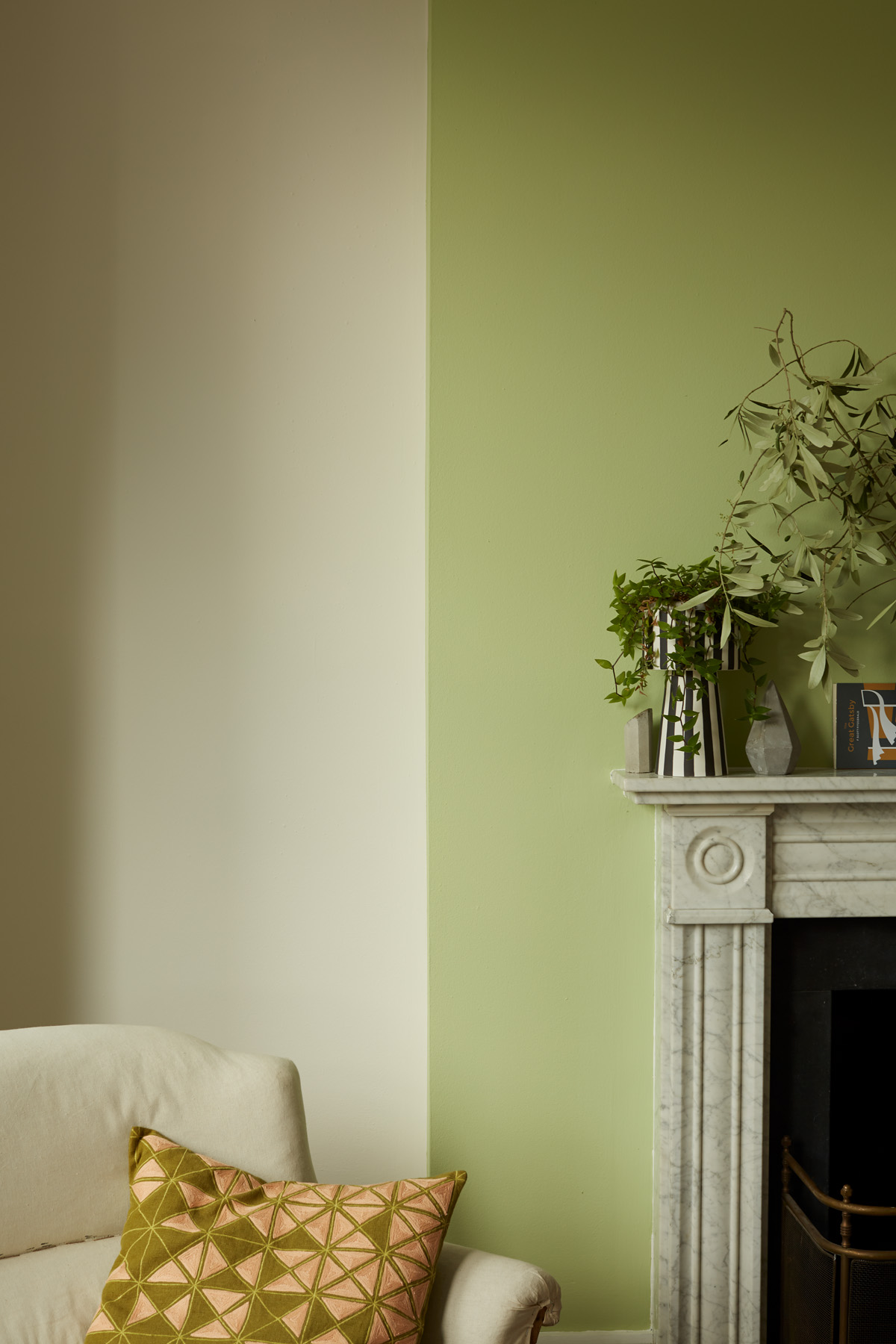 Sapling nursery
At first glance Sapling is a most elegant of greens. Perfect for soft neutral schemes, it adds a gentle sophisticated feel to simple, understated décor. But pair with bolder accent colours like Milk Jug or Hobby Wood, and something surprising happens. Sapling's mellow, creamy undertone acts like a calming neutral, making it an ideal choice for children's rooms where brighter pops of colour will sing.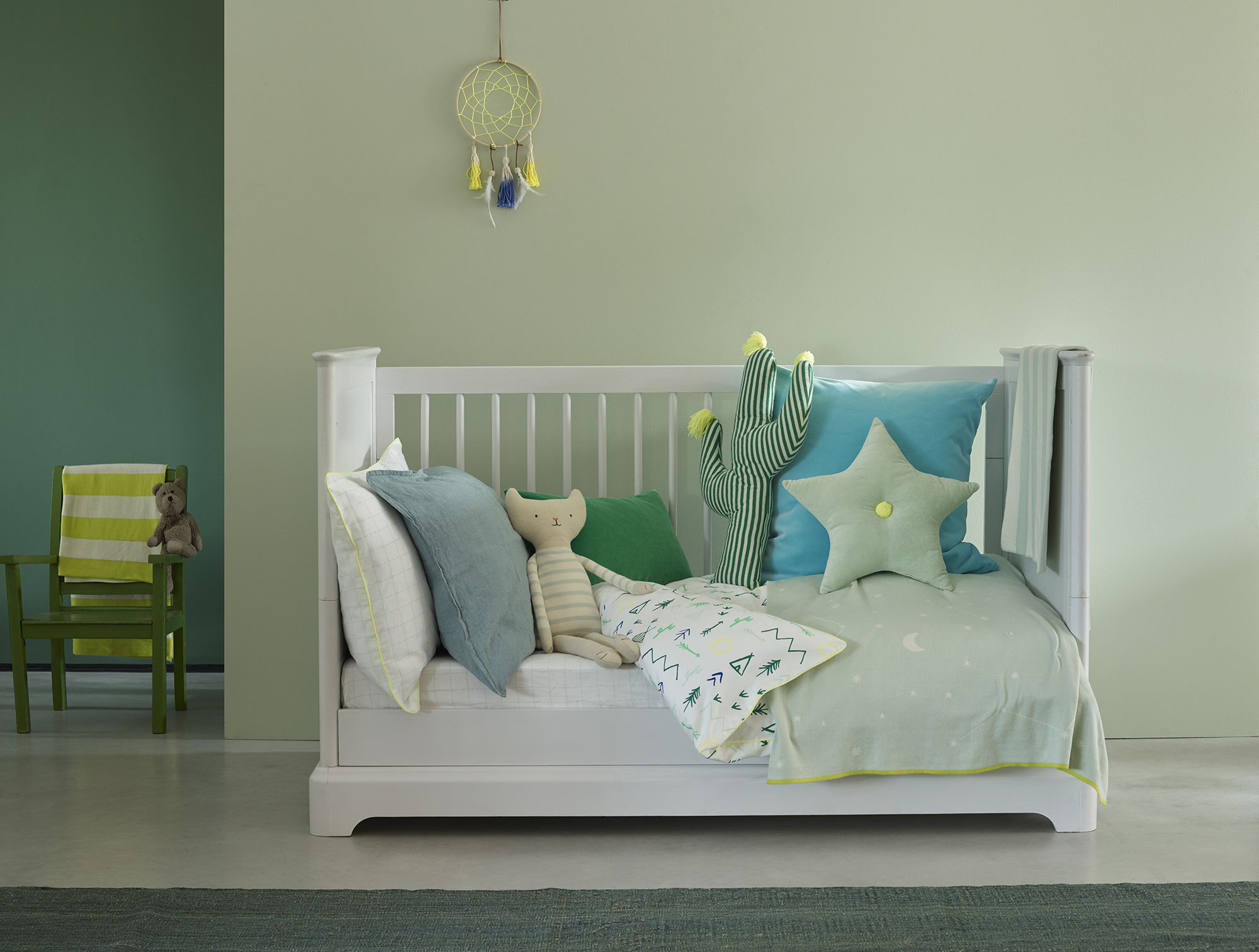 If you're inspired to try one of our green colour, why not head to our online shop for a tester pot? Plus you can find loads more inspiration on our Pinterest and Instagram accounts!