The Magpie Mishmash craft challenge
20th October 2015
To celebrate the launch of our autumn trend Magpie Mishmash, we set an upcycled craft project for some of our stockists and favourite bloggers.
The task was simple; to decorate an FSC-friendly wooden Wendy house* in Earthborn colours, inspired by the Magpie Mishmash colour palette.
For our own efforts, we used Sunday Stroll as the main colour. Then we took inspiration from the artists' studio with splashes and splodges of colour and a paint brush design on the front.
And our talented participants certainly rose to the challenge.
First up, our lovely stockist Celtic Sustainables in Cardigan chose The Lido as the standout colour for their craft project. One of our most popular colours, The Lido packs a punch and looks especially cheerful here. And we love the pretty daisy design!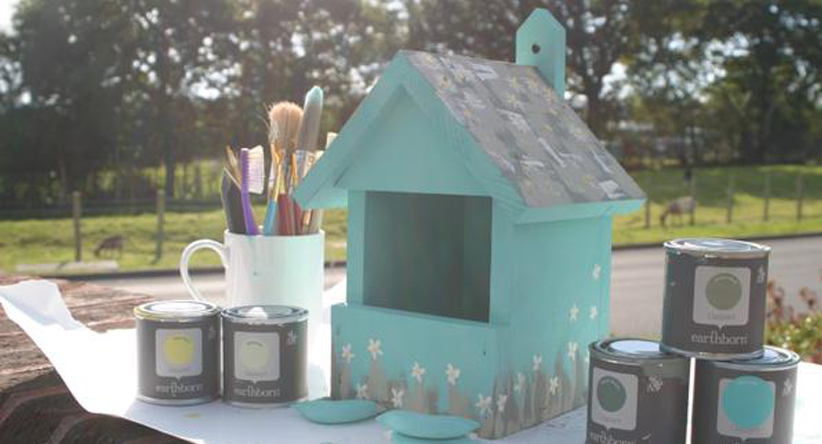 Next, Jess and her daughter Lily from The Cabinet Maker's Love Tale selected Secret Room, Sunday Stroll and Wendy House (of course!) for their Wendy house.
Outside in the sun, Jess and two year old Lily got to work! They mixed up the green tones and swirled the paint around. Because Claypaint is free from any nasty emissions and certified as being safe for children's toys, it's perfect for little ones who might want to get a bit messy!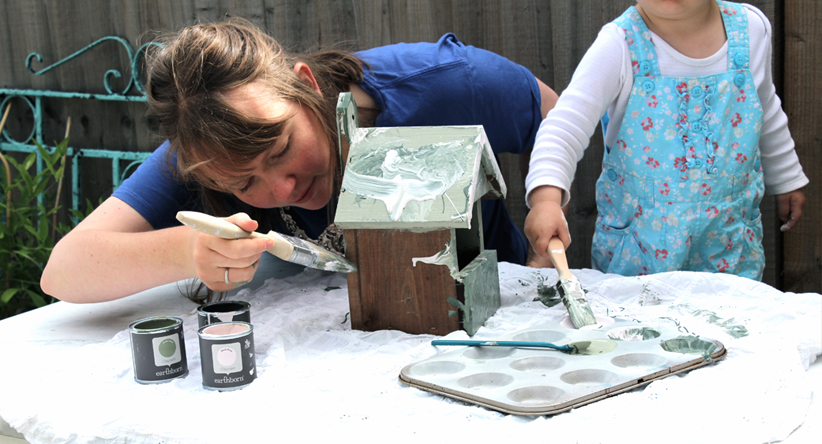 We love their creative approach to this project. Well done Jess and Lily, thanks for taking part!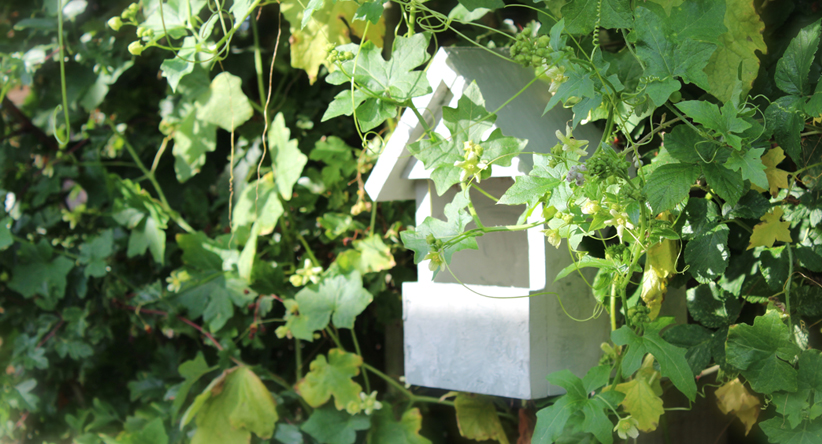 Finally, our fantastic stockist Relics of Witney enlisted the talents of artist and maker Josh from Love Your Plane. Josh created a bold and contemporary design using Pumpkin Pie, The Lido, Sunday Stroll and Secret Room. We particularly like how some areas of the wood grain show through the paint.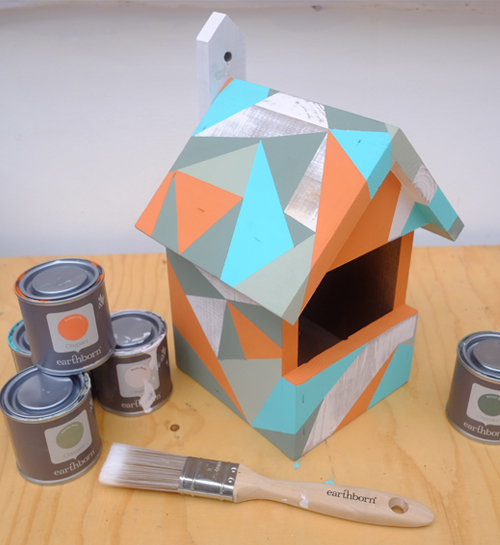 Even better, for a chance to win this amazing creation, Relics are running a competition over on Twitter.
Have you used any of our sample pots for a creative project? Send a pic to marketing@earthbornpaints.co.uk and you could feature on our next blog!
*Ok, our miniature Wendy house was actually a bird box… but as Wendy House is one of this trend's star colours, can we pretend?