We might be a light-hearted bunch at Earthborn, but we take our paints very seriously! So whilst we're always looking for ways to improve, it takes a lot to introduce a brand new paint finish to the Earthborn range.
Following over two years of extensive research and product development, we're delighted to introduce our brand new Eggshell No.17, available in our signature palette of 72 colours (including 5 beautiful new shades!).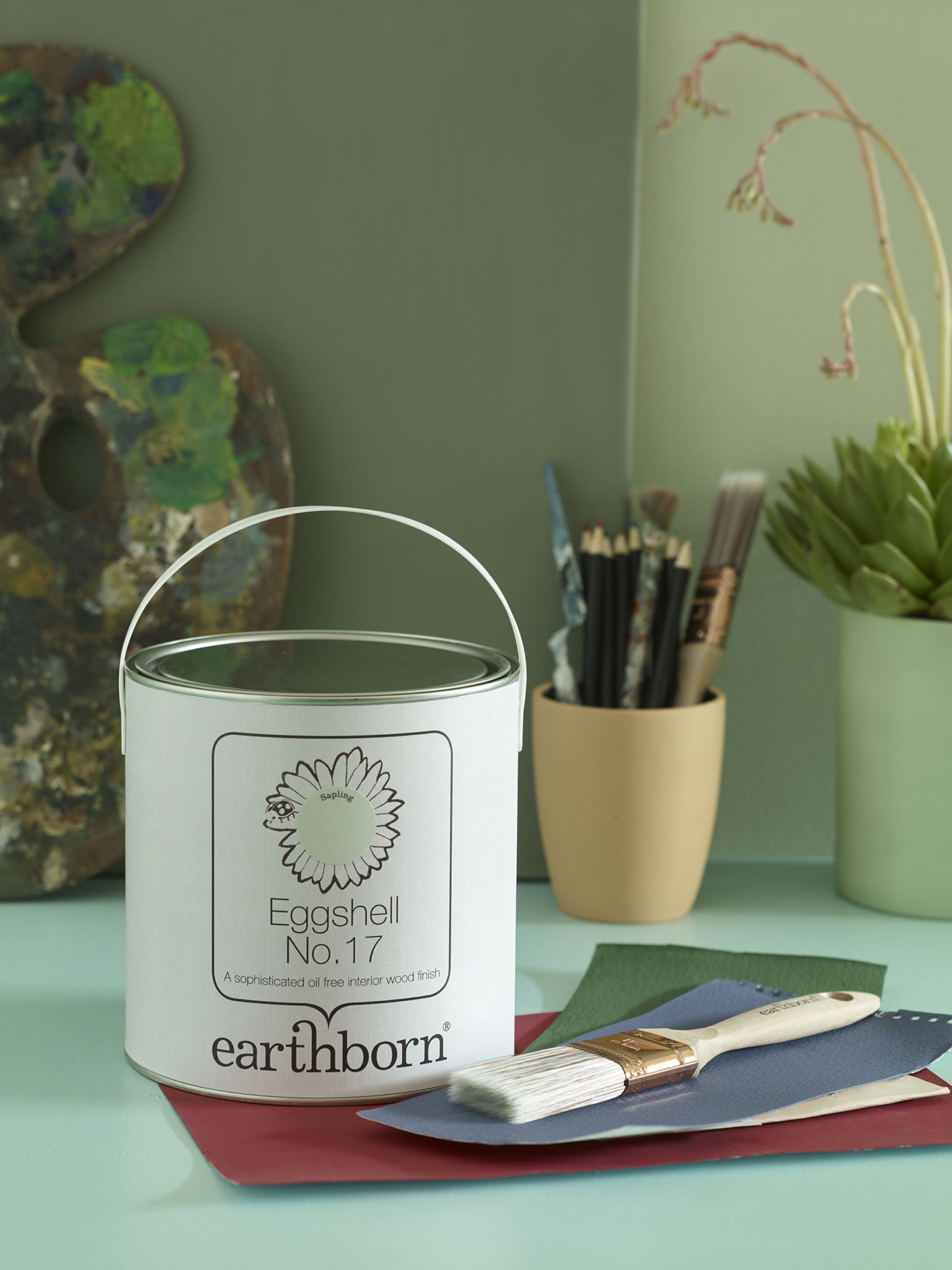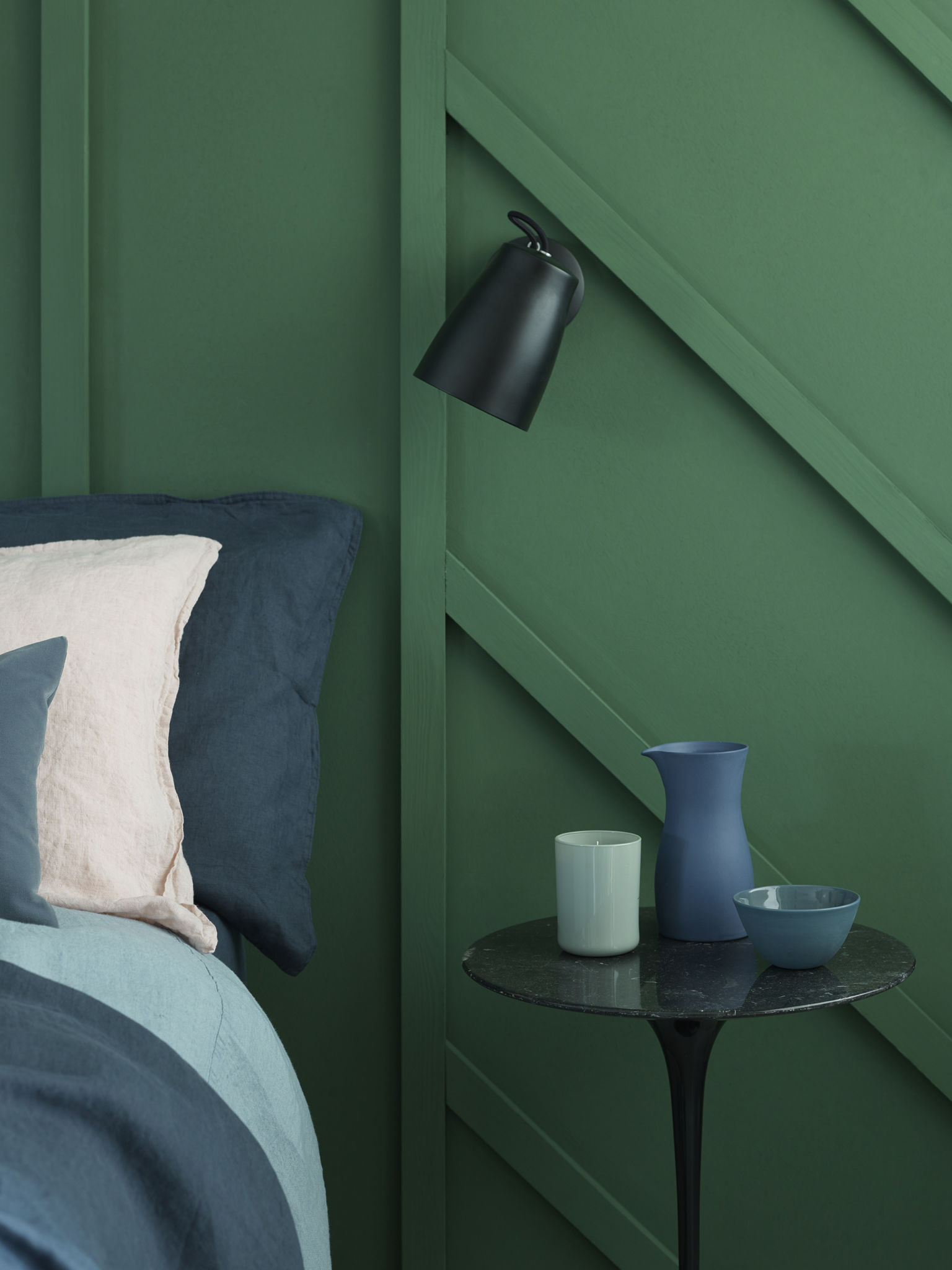 Walls from left to right: Secret Room, Sapling and Hobby Wood
After listening to customer feedback we developed Eggshell No.17 to have a lower sheen level than our classic Eggshell (which will sadly be discontinued from the range – but still available on special order for those that want it!). It's hardwearing and wipeable so perfect for interior woodwork – from skirting boards and architrave to kitchen cupboards and doors – with a beautifully soft silk sheen.
Manufactured here in the UK to a unique formulation, Eggshell No.17 has the same eco credentials as the rest of the Earthborn family (being oil, acrylic and vinyl free) and carries the prestigious EU Ecolabel accreditation. It's virtually VOC free and has no nasty paint smells, so you can return to using your room in no time at all. It's even certified as safe to use on children's furniture and toys, carrying the Safety of Toys Standard (EN71:3).
There are no prizes for guessing how many variations of this product we tested before settling on Eggshell No.17, but we're pleased as punch with this new paint finish and believe it's one of our best performing products. Simply prime with our Multi Purpose Primer and apply two full coats for an easy update to interior woodwork.
Good to know…
Eggshell No.17 is available in our classic colour palette of 72 shades in 750ml & 2.5L tins. For more information including data sheets and ingredients, click here.