Revamp Restyle Reveal 2017: The Results
6th October 2017

Back in September, we introduced you to the Revamp Restyle Reveal project. Since then, everyone here at Earthborn HQ has been glued to their Instagram feeds, eagerly watching for updates and behind-the-scenes snippets of how the bloggers' home transformations have gone! Today, we're very excited to share some of the final reveals…
What is the Revamp Restyle Reveal project?
Before we jump straight into the final reveals, let's back up and remind ourselves what the RRR project is all about.
This autumn, 10 incredible home décor bloggers joined forces to take on a mutual challenge. They each decided to completely transform one room in their home. The catch? They had just four weeks to do it. You can read more about the challenge on the RRR website.
A busy four weeks…
For the past month, all the bloggers have been busy removing tiles, stripping wallpaper, shifting furniture, painting, grouting and DIY'ing – all in the name of home renovation! It's certainly been a busy few weeks. Throughout the project, we have been ready and waiting to supply the bloggers with their dream paint colours. From the soft shades of Peach Baby and Tom's Bakery, all the way through to the dramatic hues of Trumpet and Can-Can – we've loved seeing how each one of them has interpreted our paint colours in different ways!
(We're not ashamed to admit that we've also done a little happy dance whenever an Earthborn paint tin makes an appearance on their Instagram Stories!).
So, are you ready to see some of the final reveals?
First up, Melanie Lissack chose to spruce up her master bedroom. Whilst at first glance the room looked okay, a closer look revealed a lot of cracks and damp patches in the walls. That's where Earthborn paint came in! In the words of Melanie, "I'm so happy to be working with Earthborn paints which are highly breathable and have great covering power – I'm going to need it." We think the new paint work looks gorgeous, especially that faux headboard! Melanie used the beautiful shades of Cupcake and

Peach Baby

to achieve this look.
BEFORE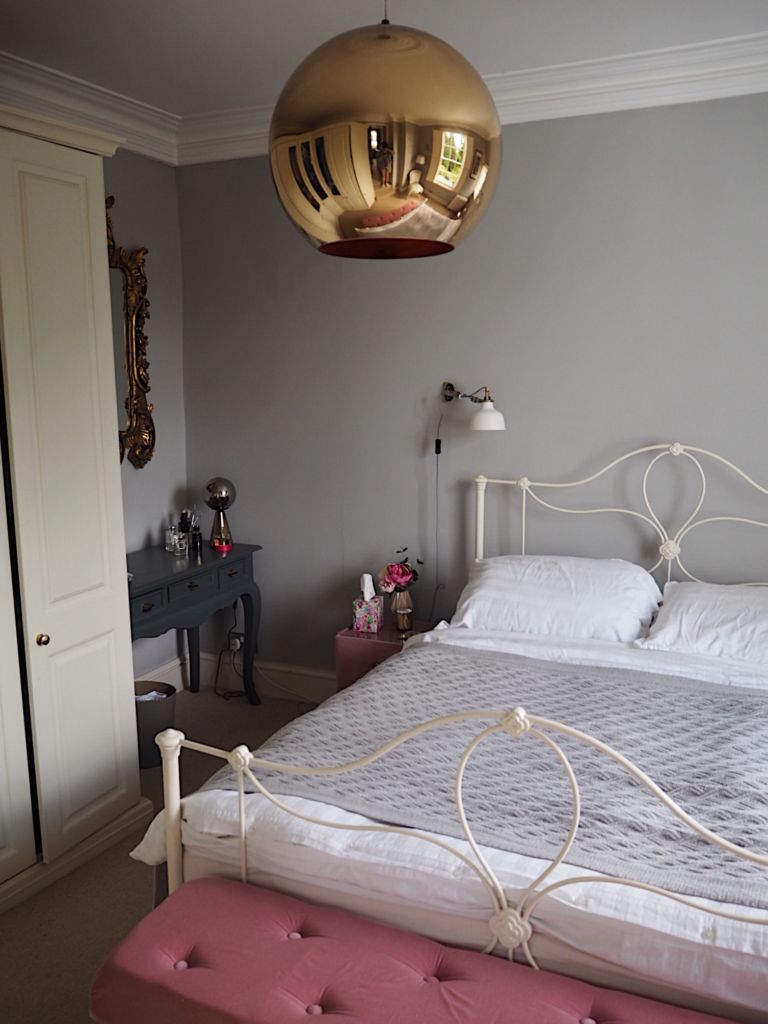 AFTER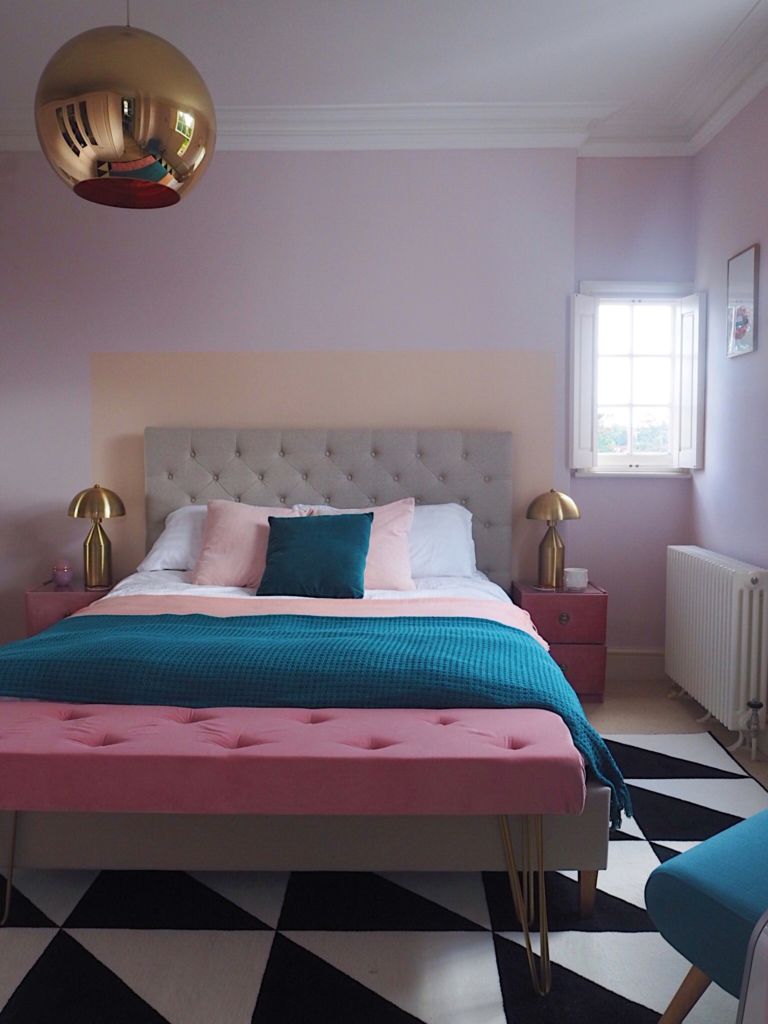 See some more photos of the final room here.
Co-host Bianca (from French for Pineapple blog) transformed her kitchen, which she says had "some serious issues", from the lighting to the storage, and more. Her inspiration was a classic Parisian design, using Wood Smoke  to achieve this look. J'adore!
See more here.
Meera from Arty Home used the project to redecorate her living room. She says that the room previously looked "terribly sad and unloved"… but not any more! The addition of Trilby works wonders with the new furniture and layout – we love it. When discussing the paint, Meera said: "It covered beautifully and is a durable and washable paint, perfect for a home with kids or pets. This deep grey colour has totally changed the vibe in the room!".
BEFORE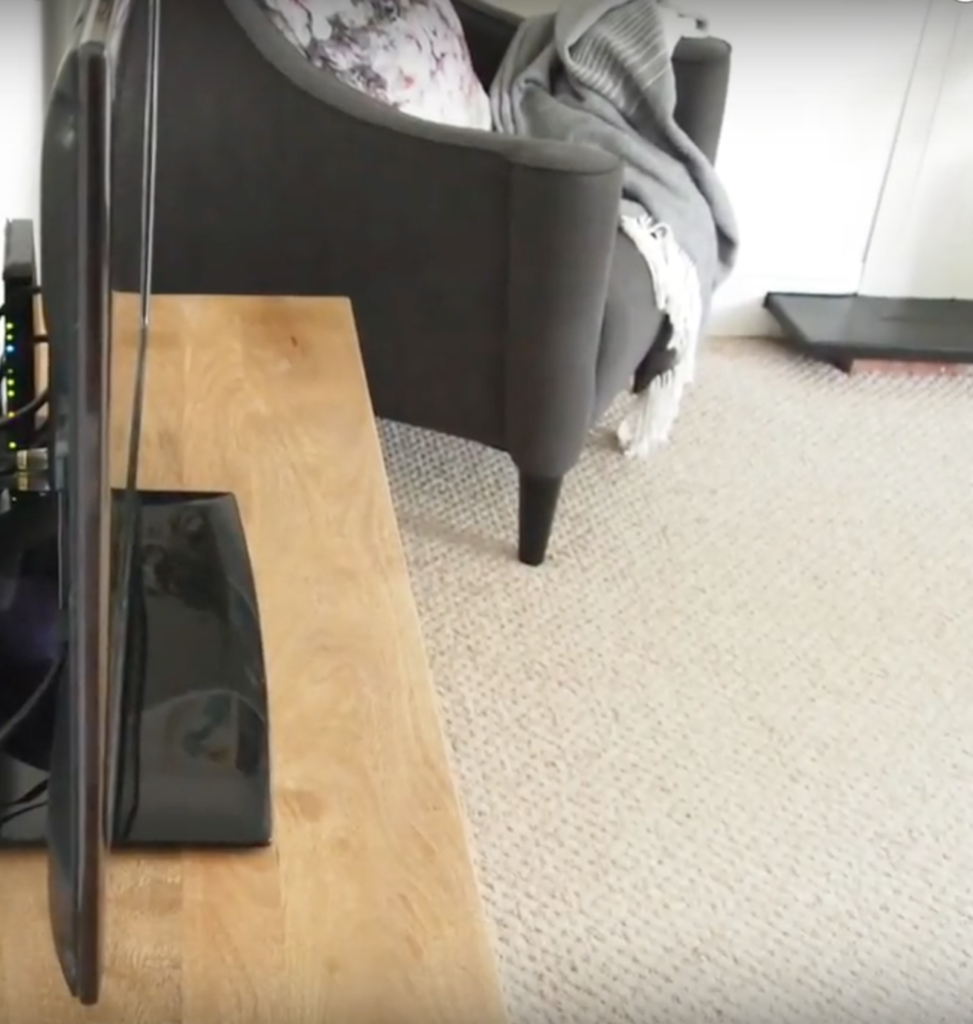 AFTER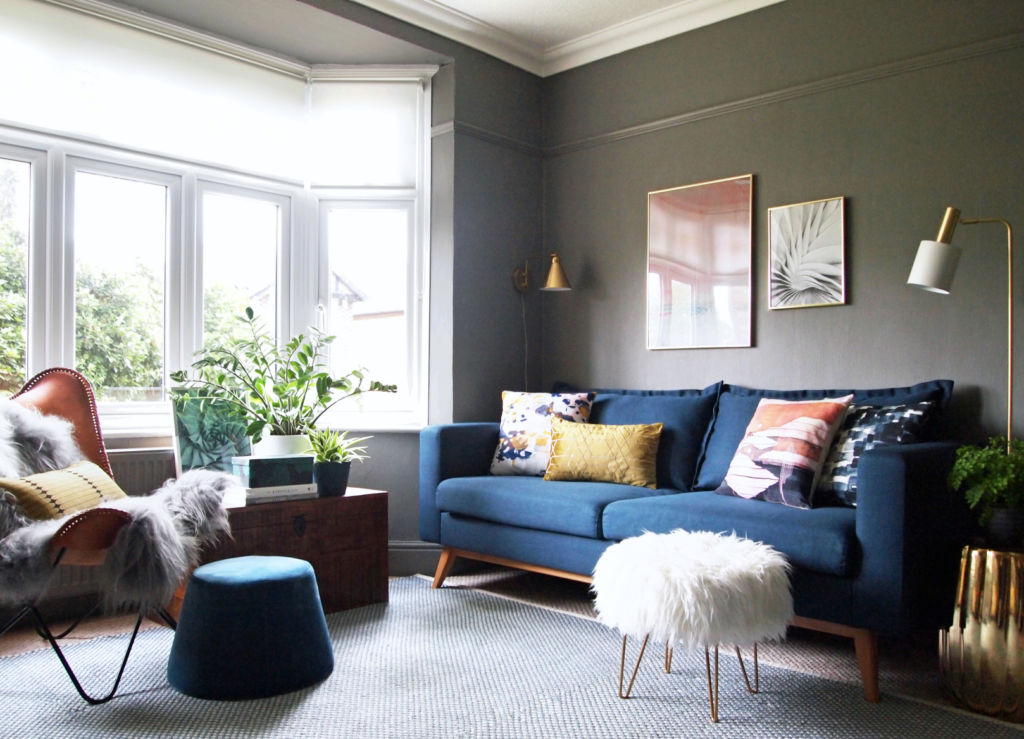 Fiona from Around the Houses focused her attention on her guest bedroom. Whilst the room gets a lot of use, Fiona describes it as an "overfilled furniture stock room". Her ambition for the RRR project was to create a room that "gives guests the space and facilities they need to get comfortable but a bit luxurious too… grown up but still a bit cool." We definitely think the final reveal achieves this look! The use of Peach Baby adds a lovely sophisticated vibe, making the room feel so much more intentional. Fiona said: "Their Claypaint was a dream to paint with. It covered the unsightly green stripes on my magnolia wall in just two coats, and the beautiful matt finish ensured that the less than perfect period walls in my room looked the business."
See more here.
To see more of the final reveals, make sure you have a look at the RRR YouTube channel – it's full of inspirational home transformation ideas. You can also find all of the other bloggers that took part over on the RRR website.
What do you think about these home transformations? Have they inspired you to revamp an area of your home? Let us know on Instagram – tag us @earthbornpaints and use the hashtag #RevampRestyleReveal!