Rainbow den-making at the Forest of Dean Sculpture Trail
26th August 2016

The Forest of Dean Sculpture Trail in Beechenhurst, Gloucestershire, was founded in 1986 and since then has enjoyed hosting a wide range of artistic installations and activities, enjoyed by over 300,000 visitors each year.
A working partnership between The Forest of Dean Sculpture Trust and The Forestry Commission, the artworks are always created in response to the forest itself; developed and inspired by, rather than competing with, the forest surroundings. Past and present artworks include 'Place', a giant's chair made from huge tree trunks, to 'Sentient Forest', a network of root-like led lights inspired by the complex system that connects all living things in the forest.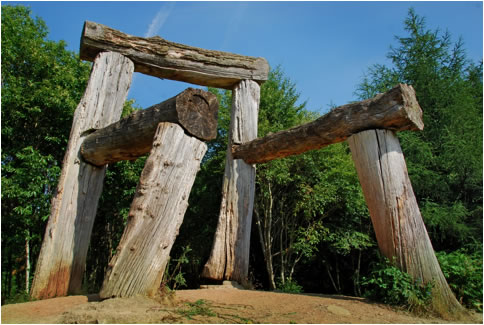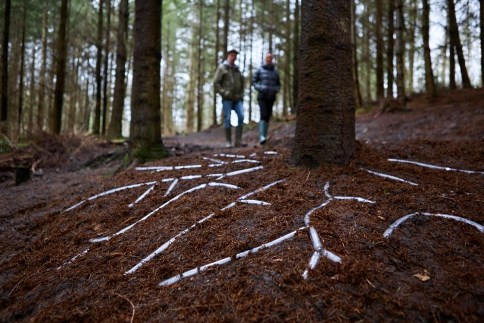 This summer, we were delighted when Projects Coordinator Alexandra Sore approached Earthborn and shared the ideas behind the 'Rainbow Den Making' event. A day of den-building and outdoor play, it formed part of the Forest of Dean Sculpture Trail 30th anniversary celebrations, as Alexandra explained:
"Children and families have been building improvised dens and structures all over the Sculpture Trail for years using debris and tree branches that sit around the forest. Rather than ignore all this guerrilla sculpture making, we plan to use it as inspiration for an exciting event.
Influenced by new sculpture "Yasasin" by Pomona Zipser which was installed on the Trail in July, we will host a multi-coloured den making play day. Painted tree branches in different colours will be available for members of the public to assemble into a variety of striking structures and shelters, transforming the forest into a colourful pop up spectacle."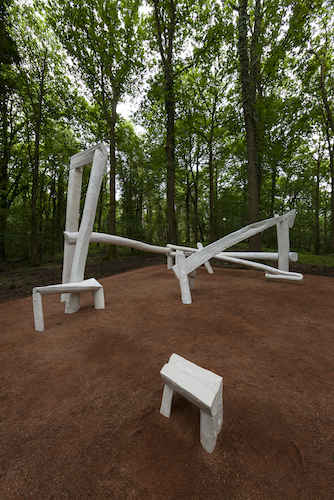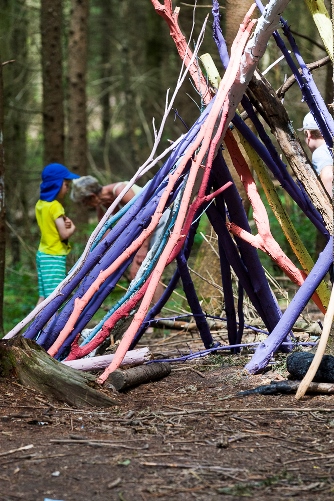 Earthborn was thrilled to supply an array of colours for the rainbow den building, which saw hundreds of visitors taking part.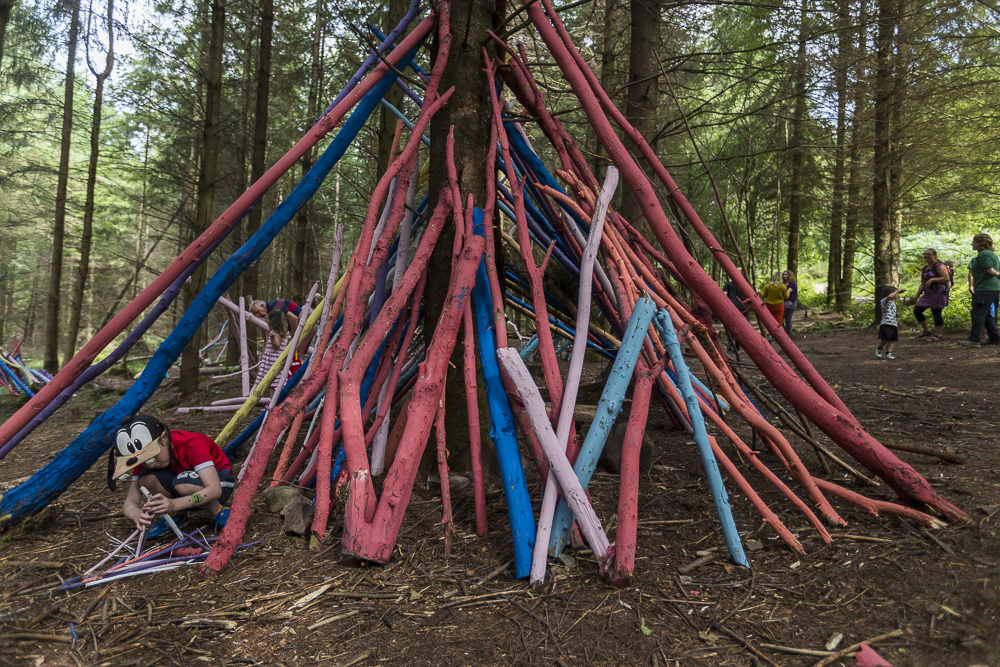 Project Director Cathy Mager explained why they were keen to use Earthborn's eco-friendly paints:
"We chose Earthborn because it provided a really broad range of colours as well as being completely non-toxic ingredients and made with eco principles. The Forestry Commission, who we worked closely with in the planning of this event so that it could be run safely, greatly approved of our choice too."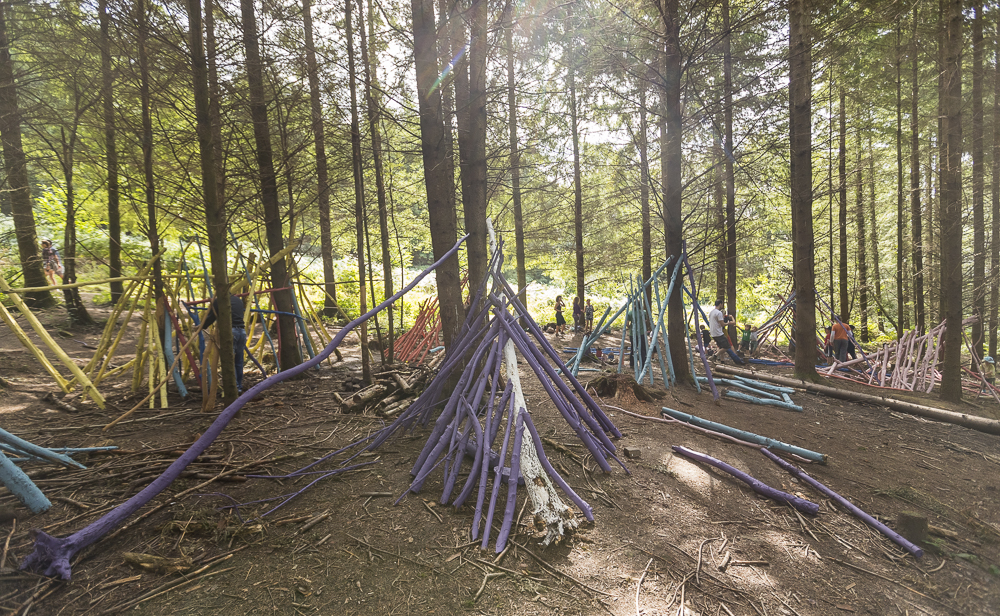 Although not usually intended for exterior use, Claypaint provided a completely safe, eco-friendly paint suitable for families and children to handle. It's possible that over time the Claypaint may fade or naturally deteriorate without harming the surroundings of the forest. Its high clay content also means it covers well with no nasty smells, as Cathy commented:
"We've been delighted and wowed by the paint supplied by Earthborn, the paint colours they supplied were simply beautiful. We were pleasantly surprised by the quality of the finish and durability of the paint after only one coat. There was barely any odour at all, and all we could smell once the paint went on was the fresh air of the forest around us!" She adds, "I think I'll be decorating my house in Earthborn paint now!"