Ecopro Matt Emulsion
Earthborn's Ecopro Matt Emulsion is a low odour, high performance, environmentally sound alternative to conventional emulsions.

It has been designed specifically for the trade, with the guarantee of Earthborn quality and environmental standards. Available in Matt White only.
A colour card was successfully added to your basket
View Basket
All you need to know
A water-based, low odour, environmentally sound alternative to conventional emulsions. The unique formulation is totally oil and acrylic free, with minimal VOCs.
A high performance product that dries to a matt finish. Suitable for use on walls and ceilings and especially for new gypsum plaster.
Application method: Brush, roller or spray
Touch dry in 1-2 hours. Re-coat after 6-12 hours
Sizes: 100ml, 5L & 10L
Approx coverage: 10-12m² per litre.
Note: Coverage will depend on substrate and application method.

10L
Approx.
Coverage
100m²
White Matt Emulsion
Oil and acrylic free formula
Excellent covering properties
Minimal VOCs
Hardwearing
Low odour

VOC Free
This product is virtually free of Volatile Organic Compounds.
Water
Chalk
Talcum
Binder
Methylcellulose
Titanium Dioxide
Pigments
Sodium Hydroxide
0.1% Synthetic Preservative*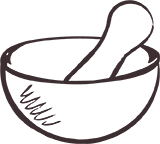 Download a handy data sheet. You can view it using the latest version of Adobe Acrobat Reader.

For our Silicate Masonry Paint to work effectively, you'll need to use either our Silicate Primer or Bonding Primer before application.
Silicate Primer: For bare porous unpainted masonry substrates such as lime plaster, stone, pebbledash & concrete. When used with Silicate Masonry Paint it will create a highly breathable and permanent chemical bond.
Bonding Primer: For use over previously painted, sound masonry substrates. When used with Silicate Masonry Paint it will create a strong mechanical bond.
Our paint and primer products when used together form a bond to the underlying substrate to create a weather resistant, beautiful matt finish.
Our primers are water based and virtually VOC free.
HOW TO USE OUR MASONRY PRIMERS
Once you know the correct primer for your project application is in 3 simple steps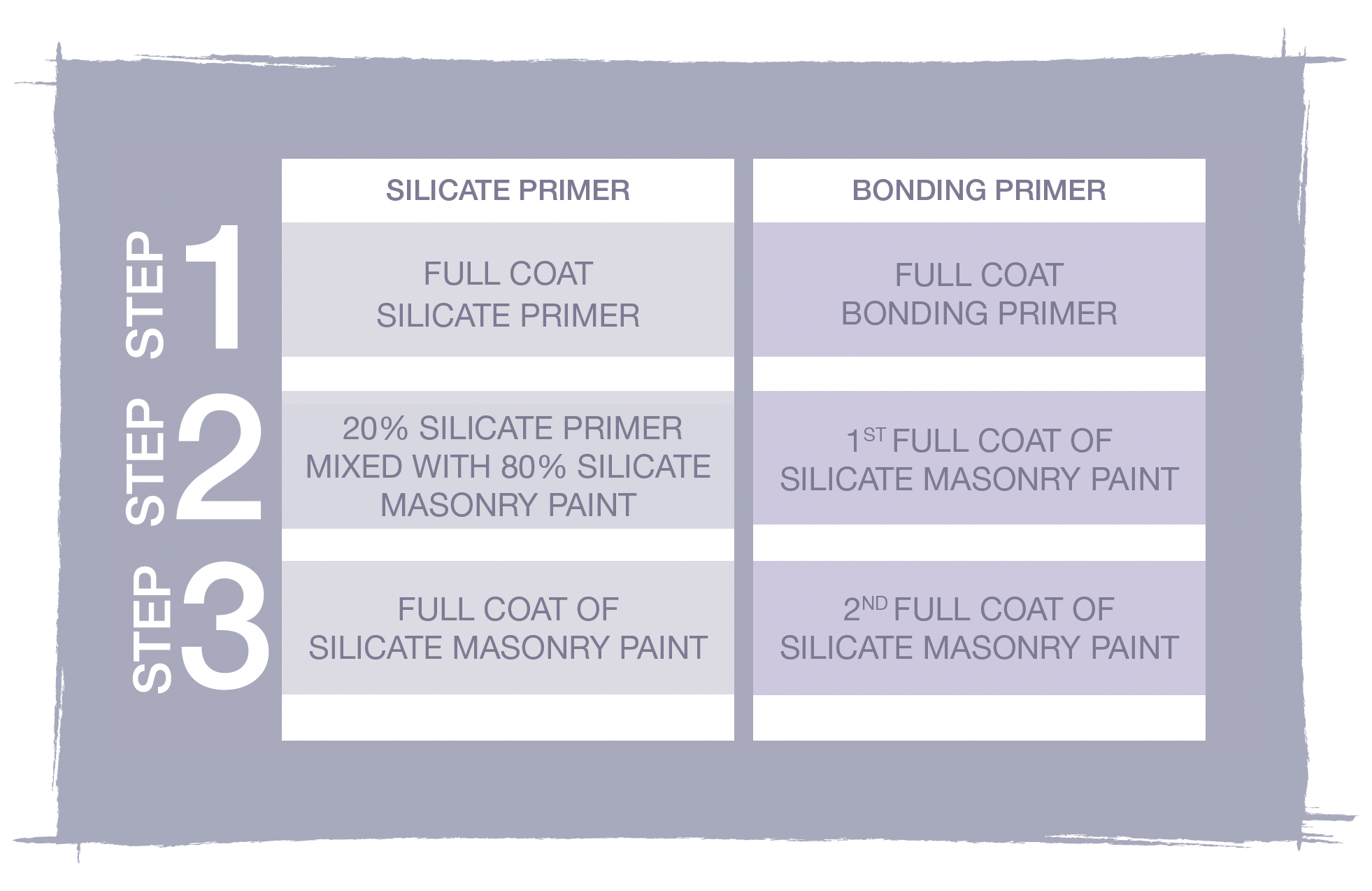 Note: Do not use if the temperature is below 8°c or expected to fall below 8°c within 24 hours of application. Ensure the correct primer is used on the intended surface. Some clay surfaces may require special treatement. Please be aware Silicate Masonry Paint must be used alongside Earthborn's Silicate Primer or Bonding Primer.