How to use Earthborn's latest colours: Trumpet
31st August 2017

One of five brand new shades, Trumpet is a deep bluey purple designed to envelop and relax. It's a dark, moody shade that's surprisingly versatile with a soft, almost chalky undertone that flatters lots of room types.
In the changing light, Trumpet moves from deepest purple to midnight blue, making it a highly sophisticated paint shade.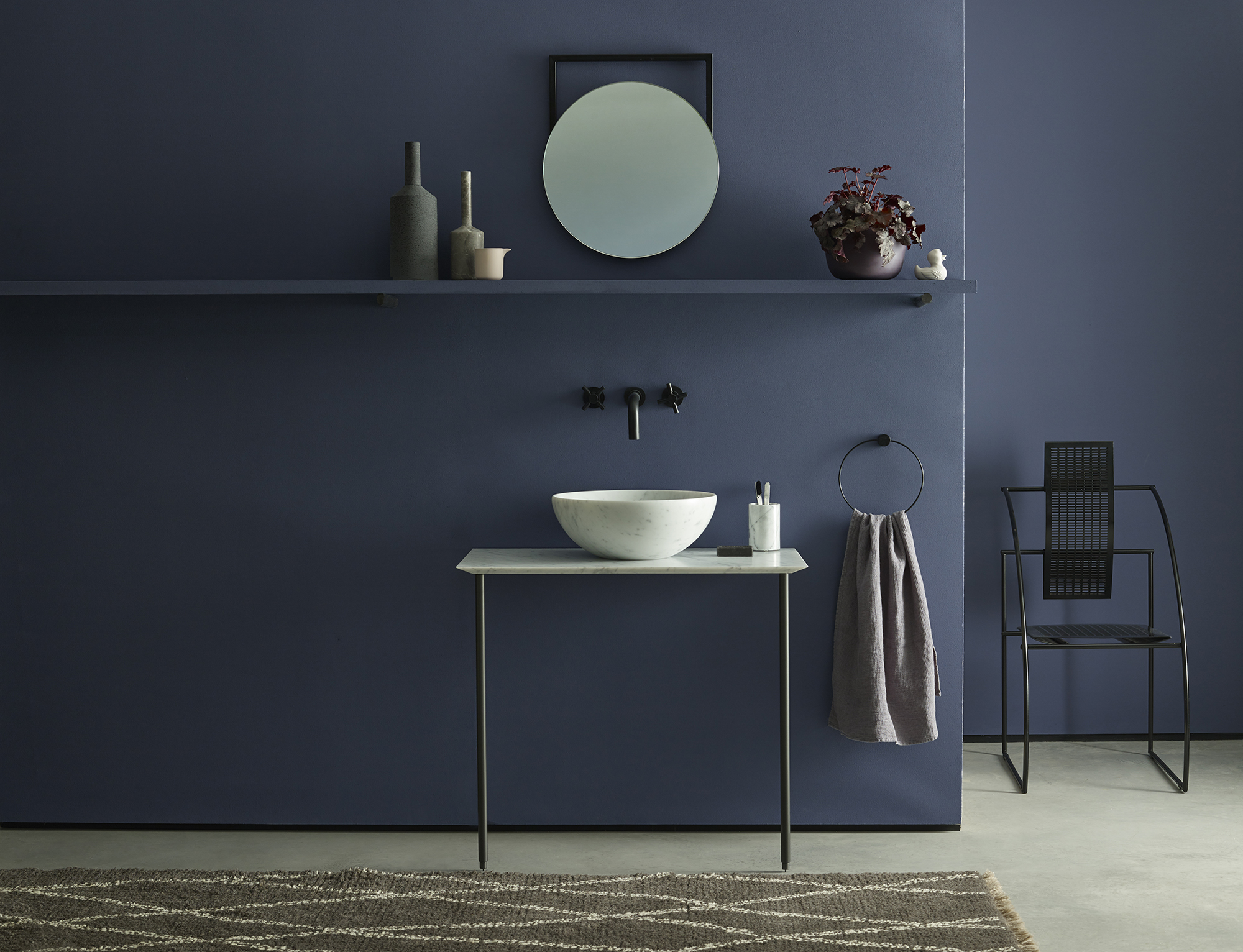 We think Trumpet works best in rooms that require a cosy, intimate atmosphere (think dining rooms or grown-up bedrooms) and works especially well in those often smallest rooms of the house like bathrooms.
Ideal for creating a chilled out sanctuary, keep the rest of the colour palette calm and simple with almost black accessories (a framed mirror painted in Hidey-Hole is perfect!) along with dusky pinks and soft peaches – new shade Peach Baby is ideal!
If you're inspired to try this new colour at home, click here to order a sample pot!