Grey. It can be classic, complex and contemporary.
And whatever your thoughts on this ever-popular shade, there is no denying that grey has become one of the biggest success stories in the world of paint colours. It's versatile, it's calming, it's… everywhere! So much so, that you might even wonder, 'has grey had its day?' If this is you, we've put together a few ideas that might just persuade you to stick with wonderfully adaptable shade.
Calming grey for bedrooms
Mid to light shades of grey – such as Bugle, Cat's Cradle or Tuffet – possess an incredibly calming feel; perfect for creating a tranquil bedroom. In this bedroom below, Nellie complements the warming biscuit tones of the curtains and accessories, creating a subtle balance between warm and cool. By choosing a grey that isn't too overpowering, accessories can be easily changed without disrupting the neutral palette of the space. So whether your bedding is bright and colourful, soft pastel-toned or crisp, simple white, grey will act as the perfect backdrop.
For more tips on choosing neutral colours for a bedroom scheme, head here.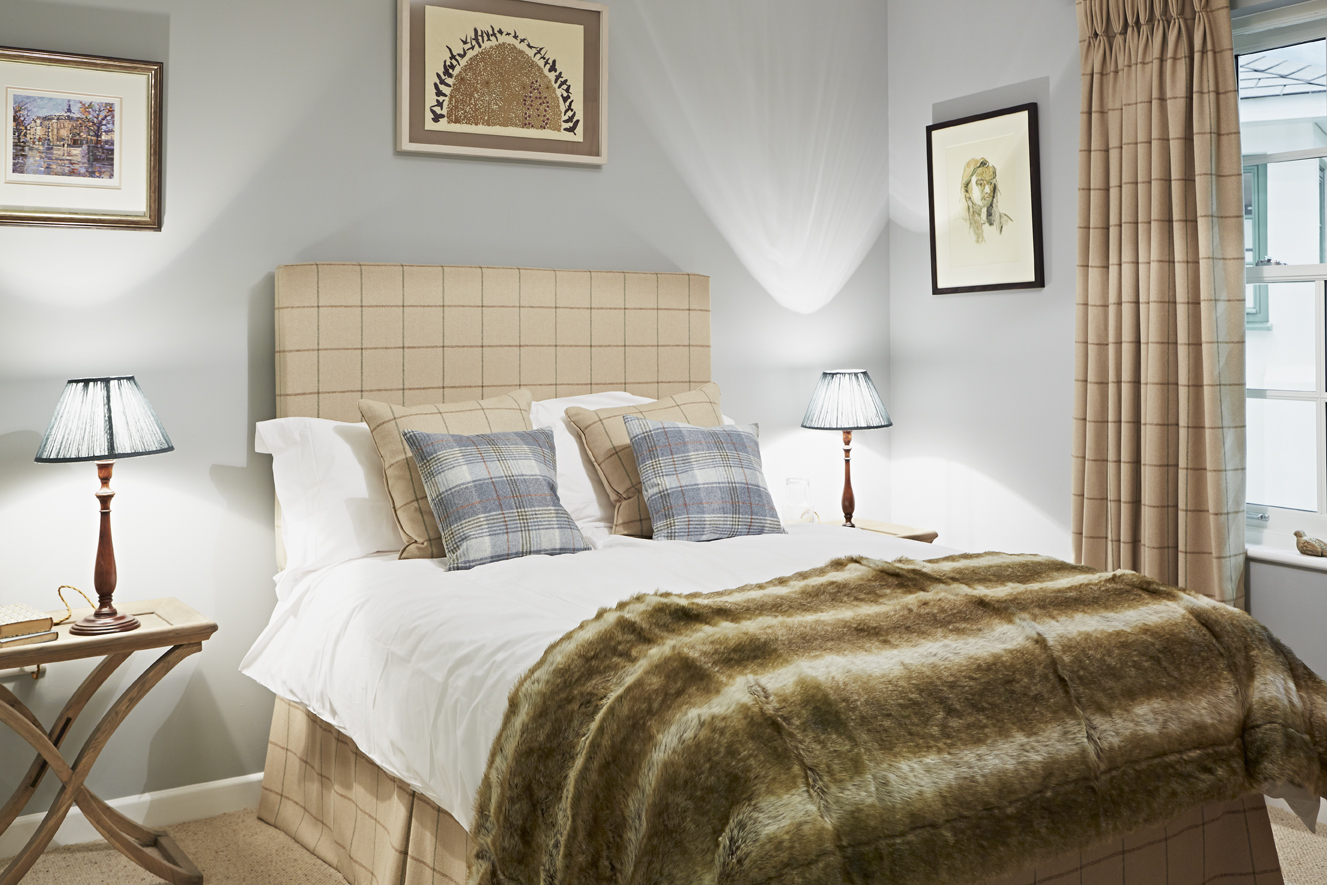 Create some contrast
As a neutral colour, you can afford to experiment a little when decorating with grey. In this dining room below, the cool, blue-toned Tuffet has been chosen for the main walls, enabling the deeper, more dramatic shade Trilby to complement (rather than overwhelm) the single window-wall. It's bold, but the effect is still serene and classy.
Likewise, this simple living room is lifted from the ordinary to the 'extraordinary' by layering different shades of grey next to each other. Here, Kissing Gate has been chosen for the brick wall, with contrasting panels painted in deep charcoal Hidey-Hole, brown-grey Rocky Horse and light bright Picket Fence.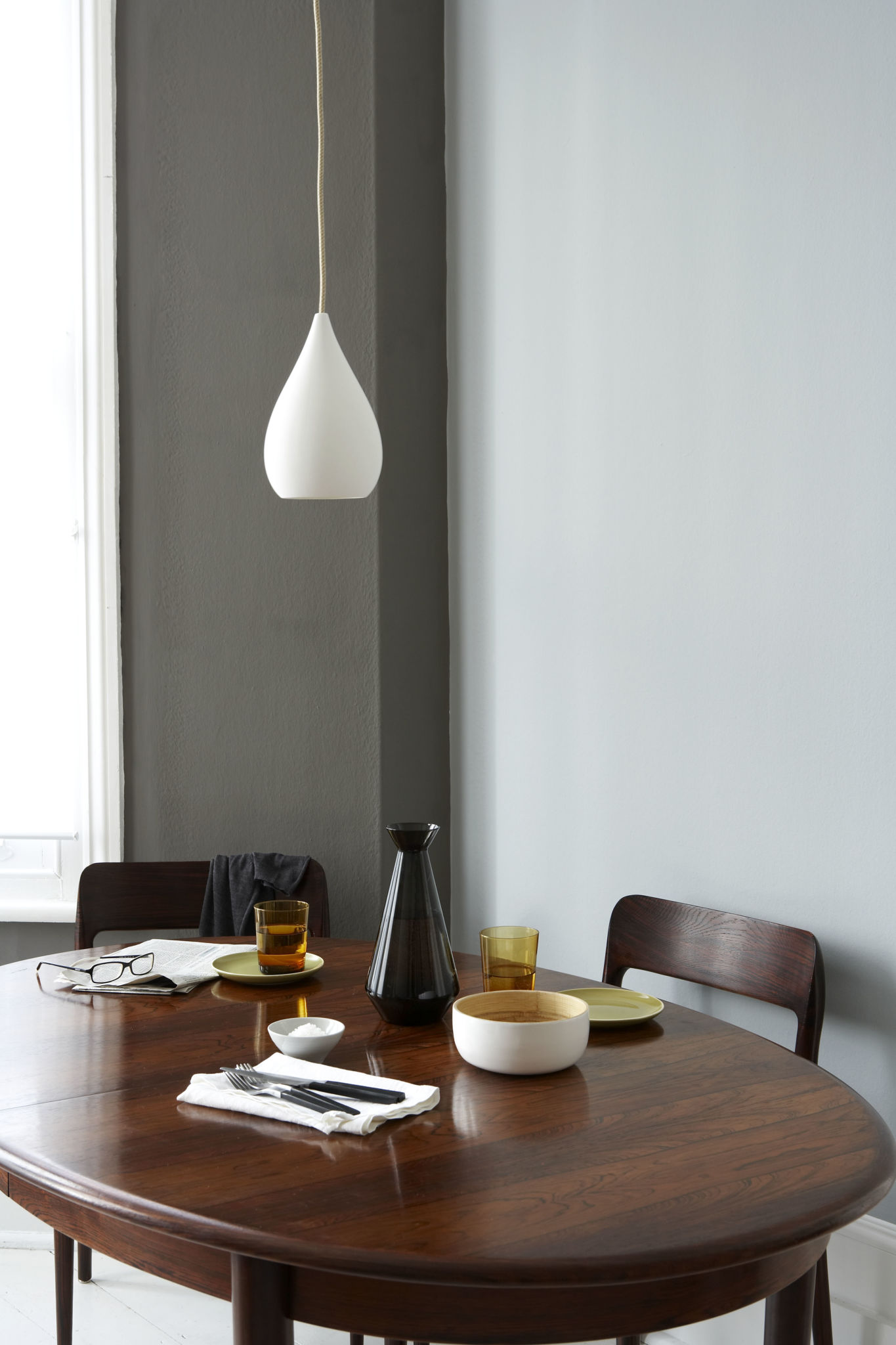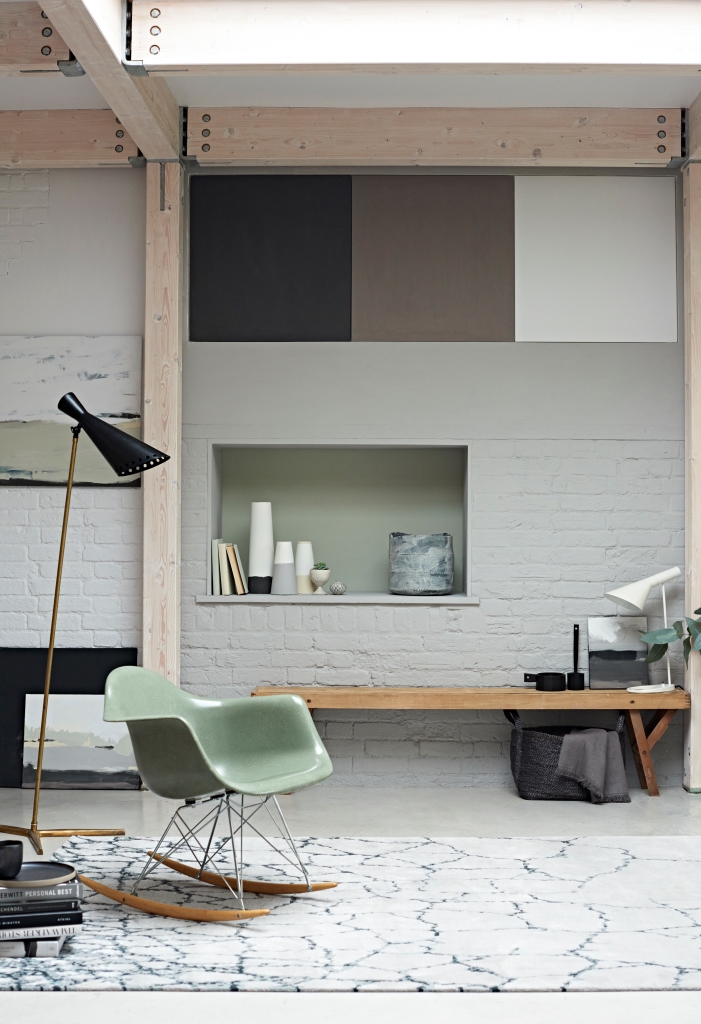 The perfect partner to wood
If you're trying to decide which colour to pair with wooden flooring or furniture, you can't go wrong with grey. Enhancing the natural tones of wood, grey creates a surprisingly effective contrast. Grey works whether you have dark mahogany or walnut, (like the dining space above), or honey-coloured flooring like this bathroom below.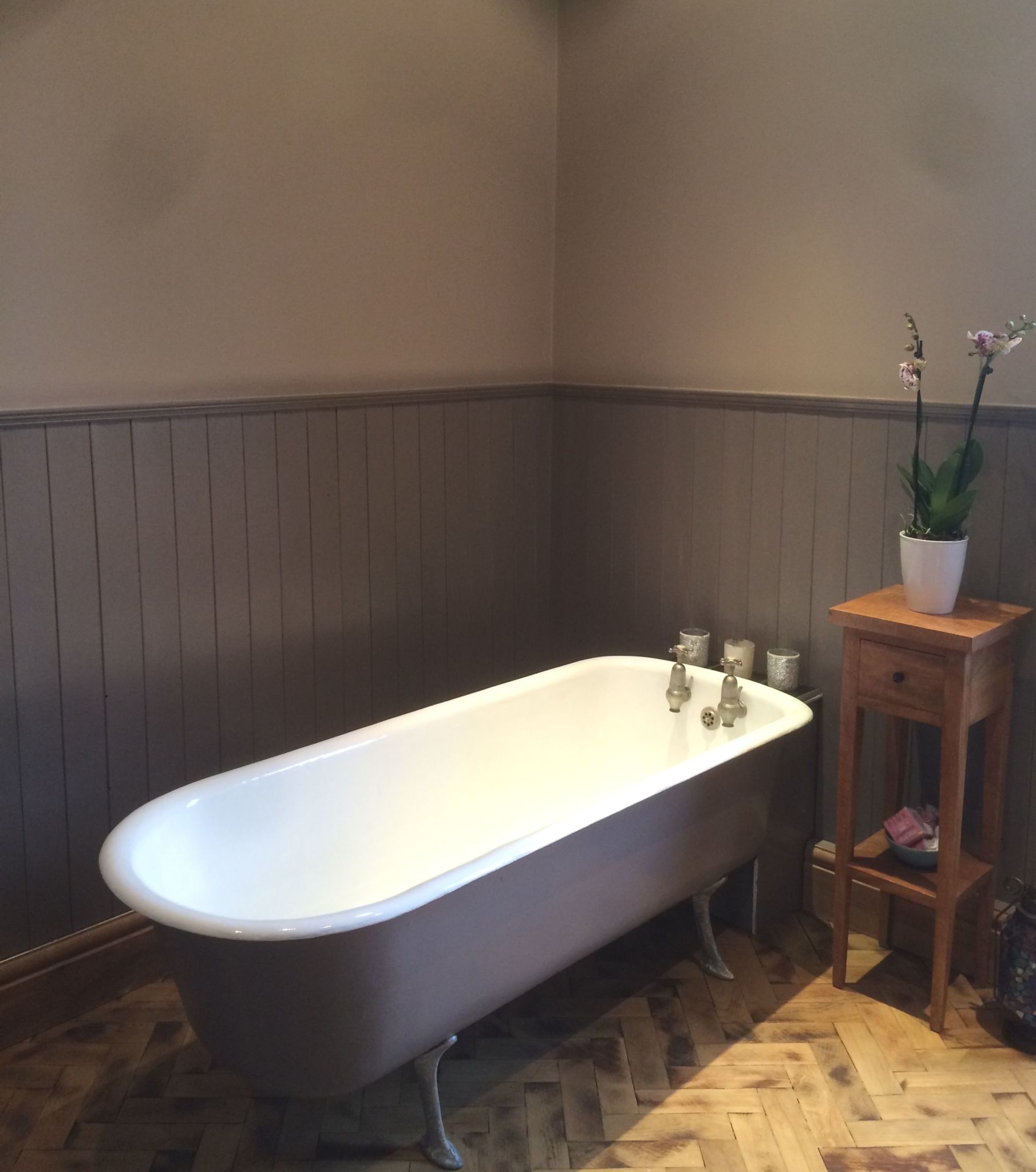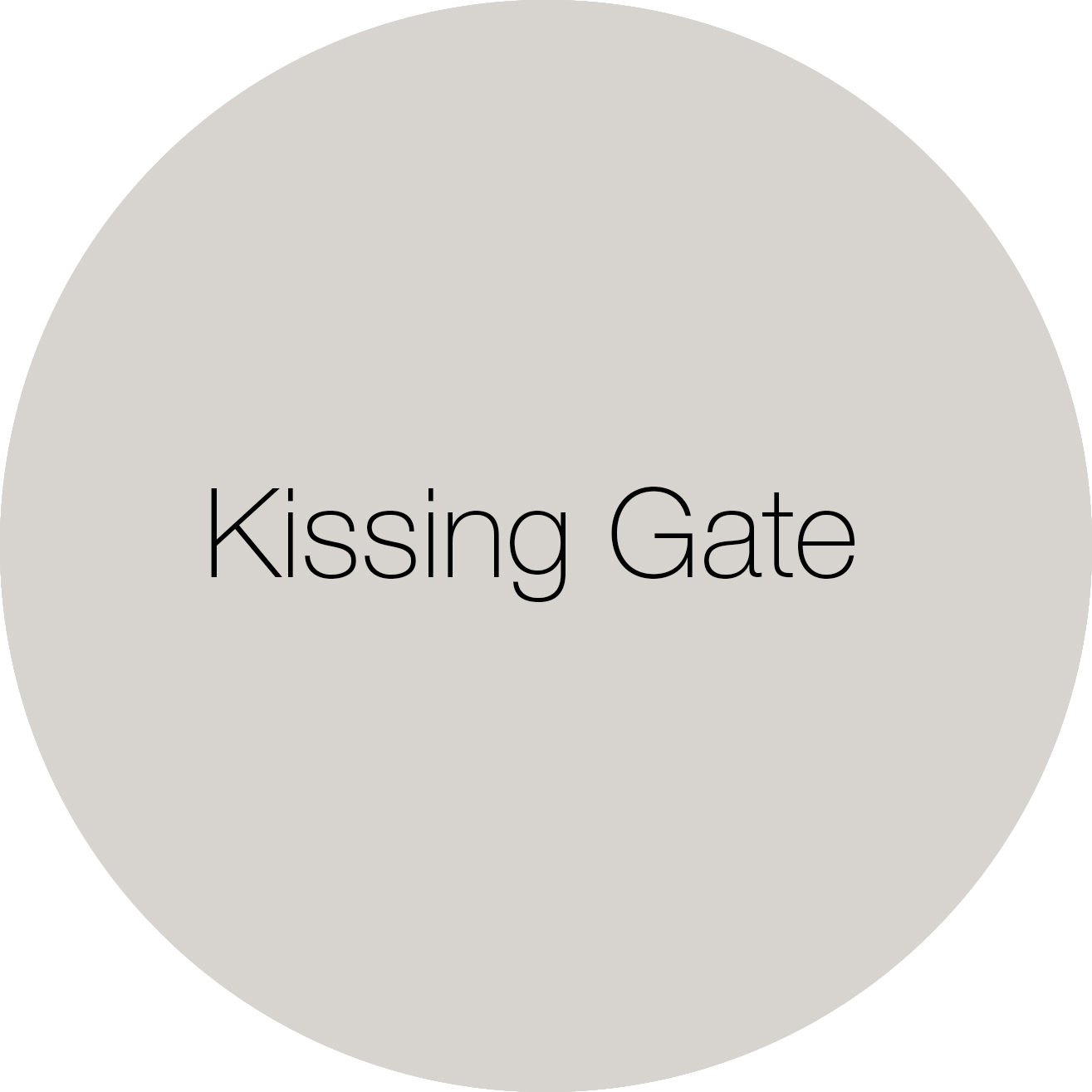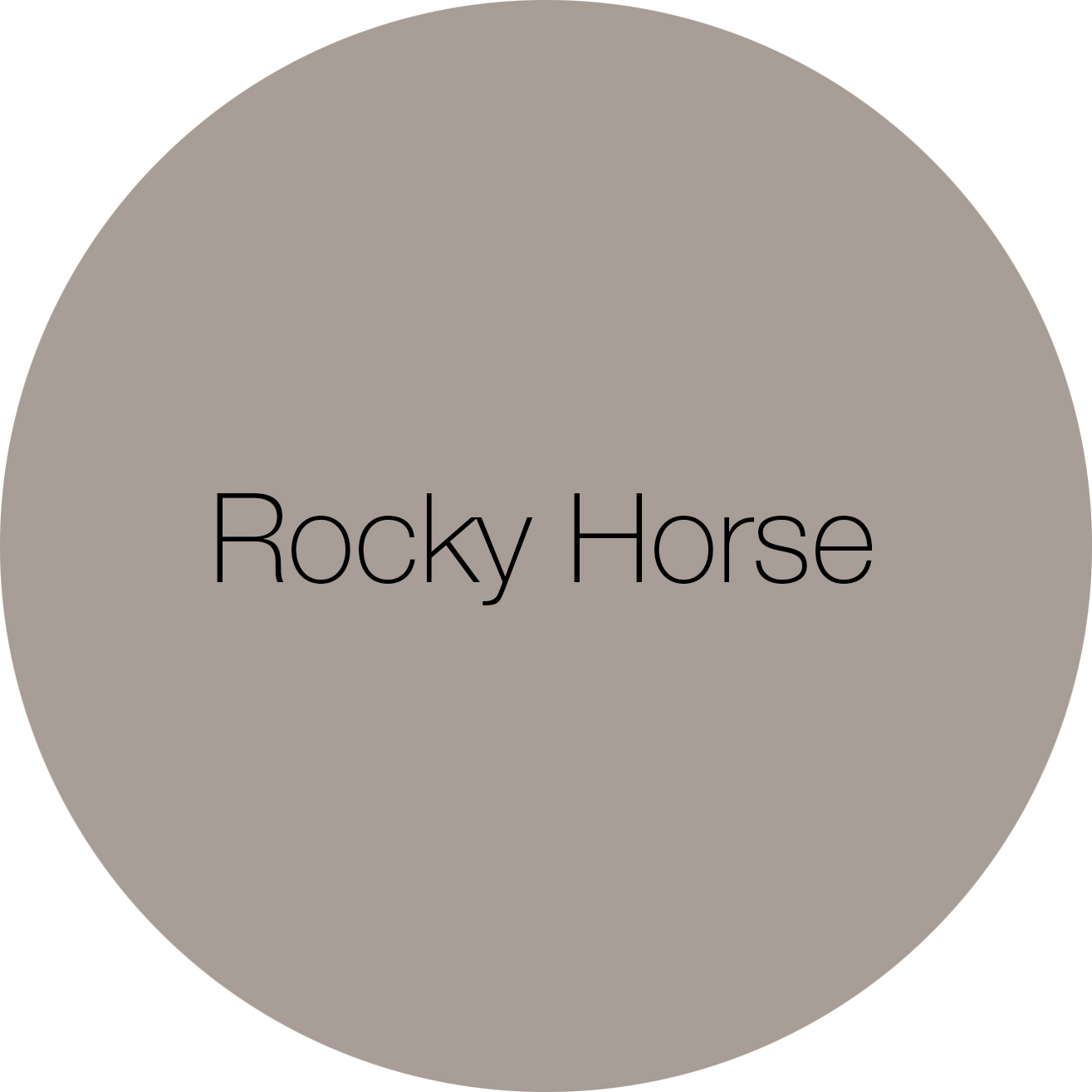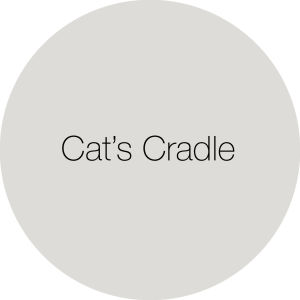 Pep up your furniture
If you have always fancied trying a darker paint shade, but are unsure how to use it, painting a piece of furniture is a great way being a little braver with colour. This dresser has been painted in Hidey-Hole, the darkest shade in the Earthborn palette. But rather than overwhelming the piece, the warmth of the wood and terracotta toned-drawers create interest and break up the dark colour. The drawer fronts have been painted in Flower Pot, but could easily be changed for a different shade to create a whole new look.
Grey has a unique ability to complement practically all other shades, especially brights. These charming side tables have been given the 'Eco Chic' treatment, painted in Grasshopper and Fruit Salad. Against the warm grey of Kissing Gate, these colours really shine.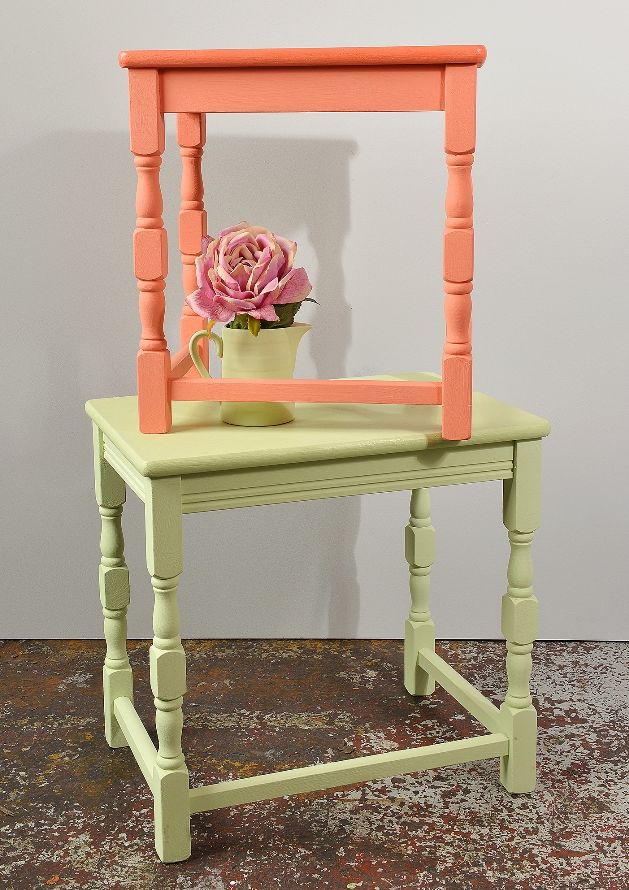 Have you used grey at home? Share your pics with us on Facebook or Twitter for a chance to feature on our next blog!