Guest Blog: Denby's 5 tips for creating a more mindful kitchen
7th December 2020

As we all try to make more mindful decisions for the benefit of our health, plus the health of the planet, Hayley Baddiley from Denby Pottery shares her tips for creating a more conscious kitchen space.
Mindfulness has become an increasingly popular approach to decorating in recent years, and it may very well be something that you've begun to introduce into your home through interior design. One of the busiest rooms in the house is the kitchen, usually a hubbub of activity where we cook, eat our meals, and socialise. As a result, it can be the most difficult room in the house to apply mindful principles to.
Here I'll share my top tips for easily creating a more harmonious, conscious kitchen.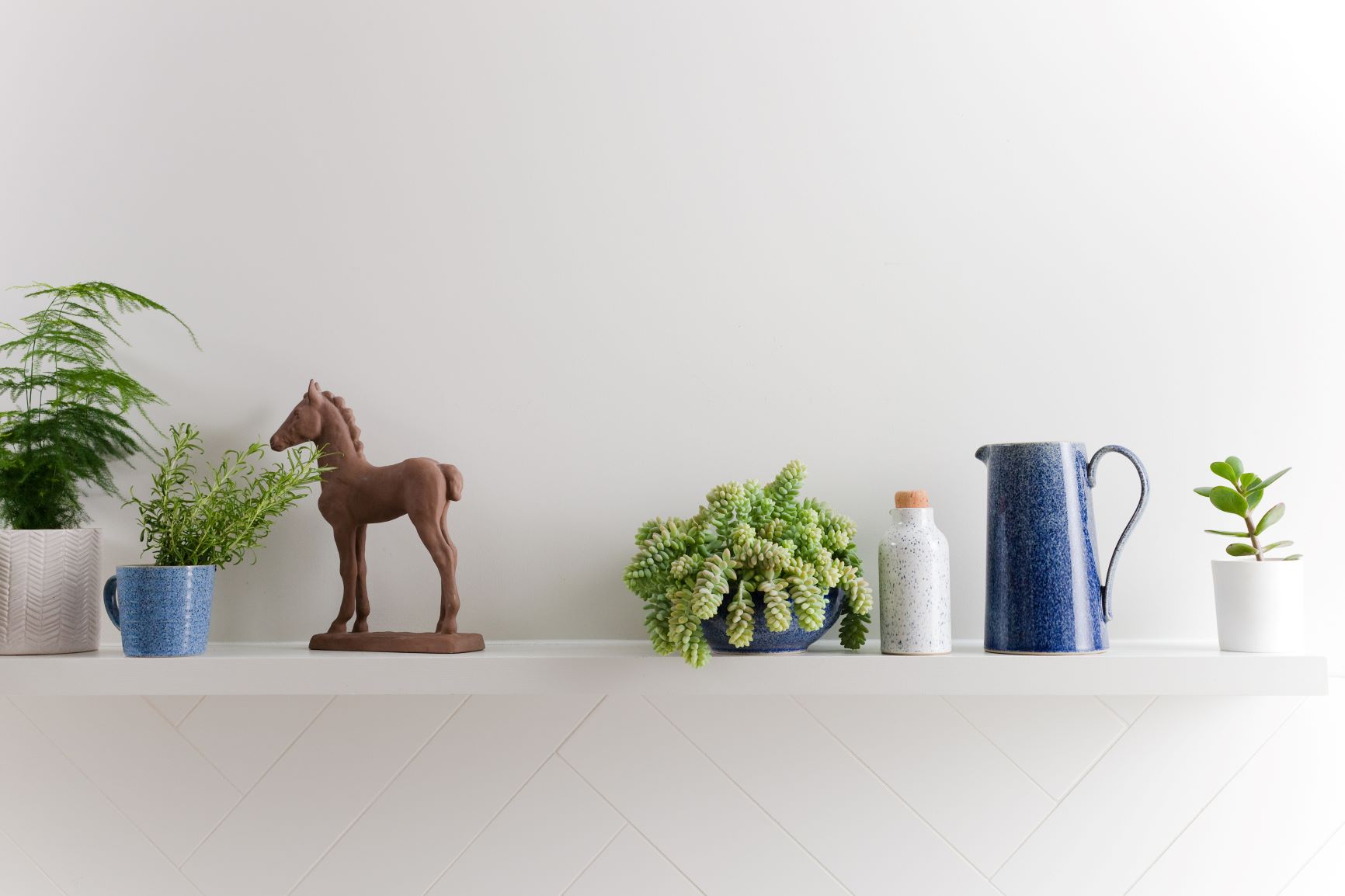 Declutter and organise
I often find that mess can increase stress whereas clear surfaces seem more soothing, so keep your kitchen as neat as possible. You could try emptying out all your cupboards and drawers and going through each kitchen item one by one. Dispose of out of date foodstuffs, consider donating what you don't need, then use any space you have made to put away utensils and appliances that you don't use every day. By taking these steps, you may free up more up more countertop space and create a more harmonious environment.
Use calming colours
Chromotherapy indicates which colours you choose to decorate with can actually have an impact on your mood. With this in mind, you may wish to design your kitchen with soft colours, such as pastels, rather than anything too loud and overwhelming. The most harmonious colour is generally regarded to be green (Verywell Mind), so consider painting your walls your favourite muted shades of olive or moss for a more zen kitchen.
Incorporate greenery
What better way to create a calming interior than by bringing the outdoors in? Indoor plants can boost your mood, improve air quality, and they look great too. Plus, if you choose to grow edible plants such as tomatoes, they can provide the occasional tasty treat. Even if you're not a confident gardener, you'll find that most common culinary herbs are happy to be grown in a planter on your windowsill, and you can simply snip off a little basil or oregano as you require it. There's something very satisfying about adding something you've grown to your homecooked meals.
Use natural materials and fibres
You could take further inspiration from nature when it comes to the materials and fibres you choose for your kitchen. Earthborn paints are virtually VOC free, which they believe is better for both the planet and your health, and they focus on colours that are inspired by nature. Avoid synthetic furniture, soft furnishings and accessories where possible and choose from eco-friendly or plant-based ranges. Not only are these more likely to be sustainable, but you may also find that they are higher quality products too.
Buy quality homeware
When choosing kitchen accessories and ceramics, it is best to shy away from products made from cheap materials that can break easily. Look for natural, sturdy materials that are built to last and you'll not only reduce the stress of having to replace them as often, but you'll reduce your waste output too. Choose companies with conscious principles — at Denby, we send zero waste to landfill and our stoneware comes with a 10-year guarantee. Similarly, look for organic food brands that use eco-friendly packaging solutions to help you feel good about your cooking habits.
These tips can be applied to any kitchen in order to create a more mindful atmosphere to cook, eat, and gather in. Bear them in mind the next time you decorate, and you'll have a more conscious kitchen in no time.