Guest blog: Creative paint ideas with Katie Sellers
6th May 2016

To celebrate this season's coastal-inspired colour trend using unusual paint effects, we asked lecturer and super-stylist Katie Sellers to come up with her own interpretation of our Coastline theme. Working with a colour palette of bold blues, sandy neutrals and terracotta shades, Katie used Earthborn Claypaint to develop a series of beautiful imagery that employ a range of creative paint effects. So if you thought paint was just for walls, think again…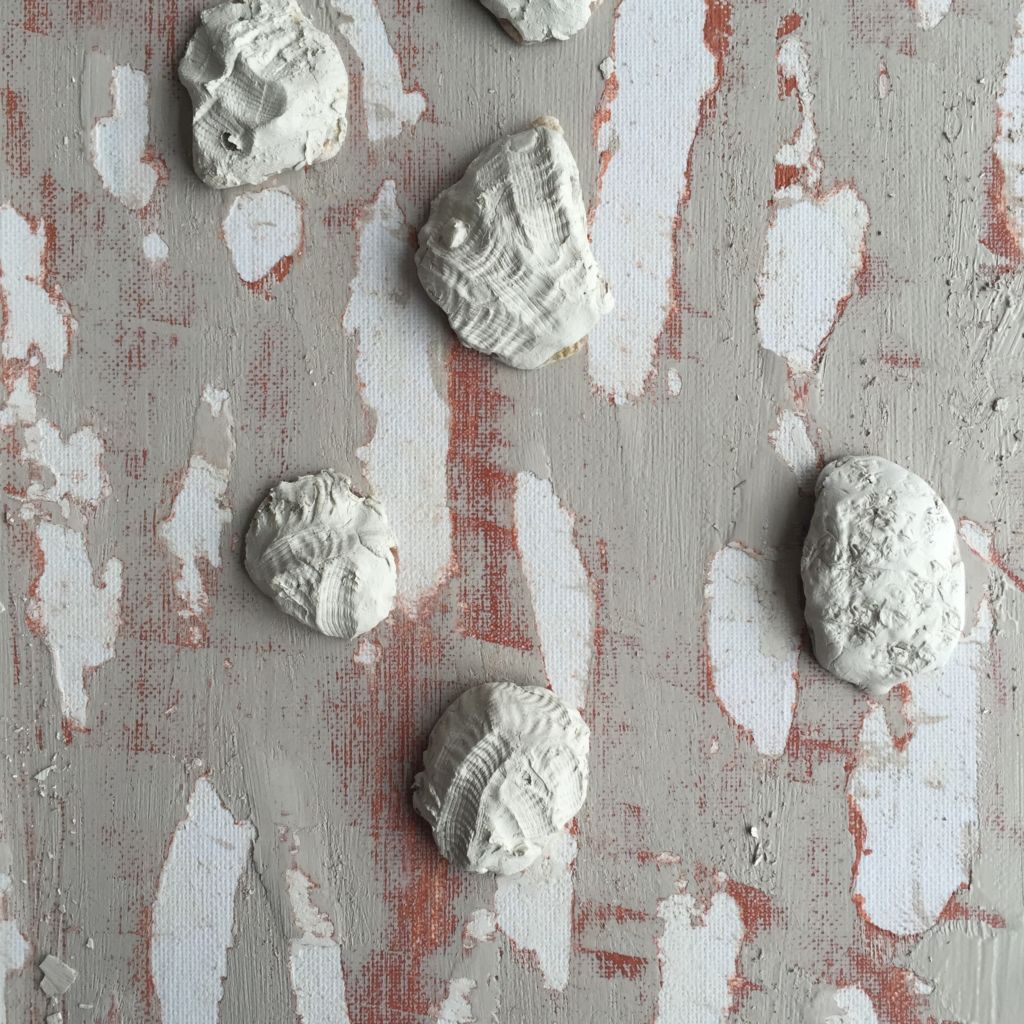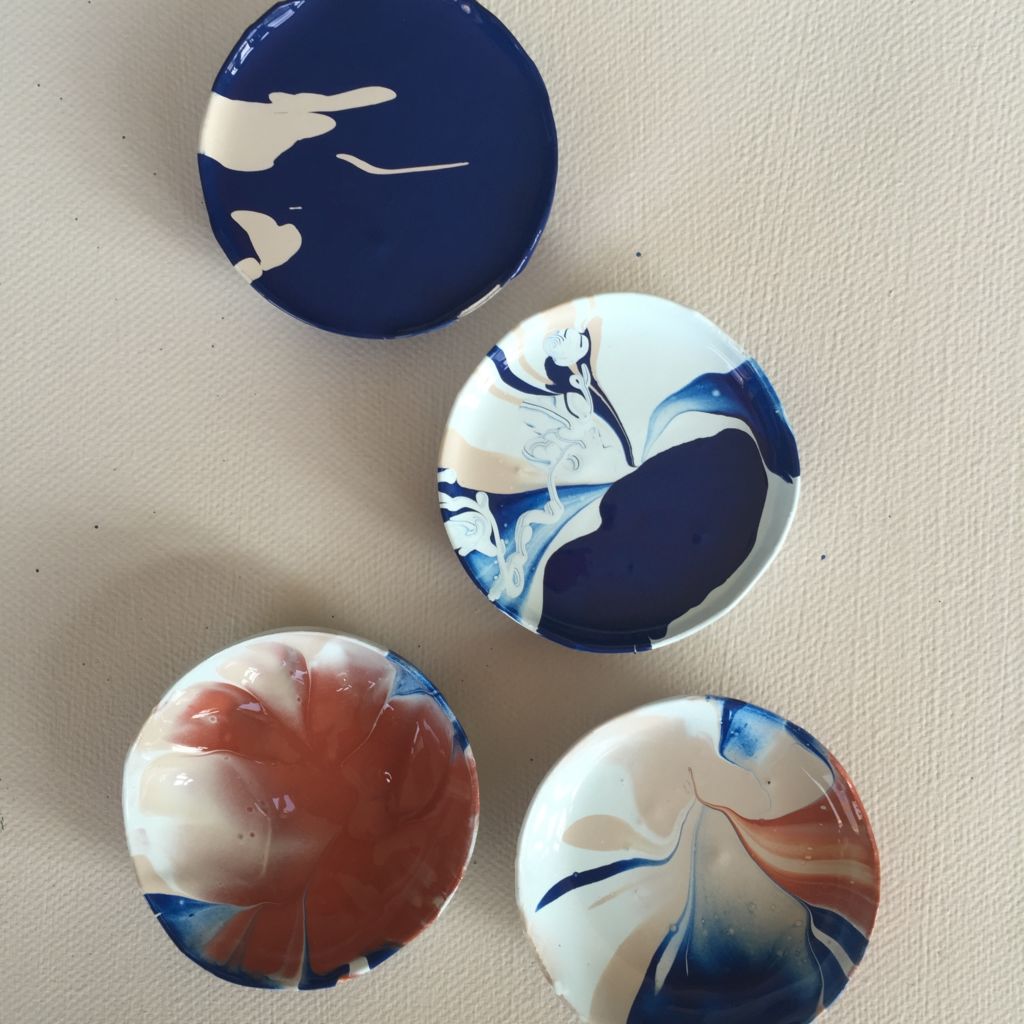 "I've been working as a Stylist for more than 12 years now. It wasn't a career option I was wholly aware of whilst studying for my degree in Textile Design. Although ever since I can remember, I have always been fascinated by interiors and it was a natural progression after I completed my Masters in Printed Textiles at the Royal College of Art.
Many textile designers are in the industry which I think is down to being taught the importance of balancing colour, texture and pattern, which tends to develop of good sense of composition – an important factor when envisaging a space. After a brief stint working for a wallpaper designer, I was fortunate to get my first opportunity to style a house shoot for a magazine. And it all progressed from there.
In tandem with styling, I have also been lucky enough to continue my involvement in Textile Design through lecturing on the Foundation course at Central St Martins. This is a very inspiring environment to work in and I love the challenge of nurturing young designers.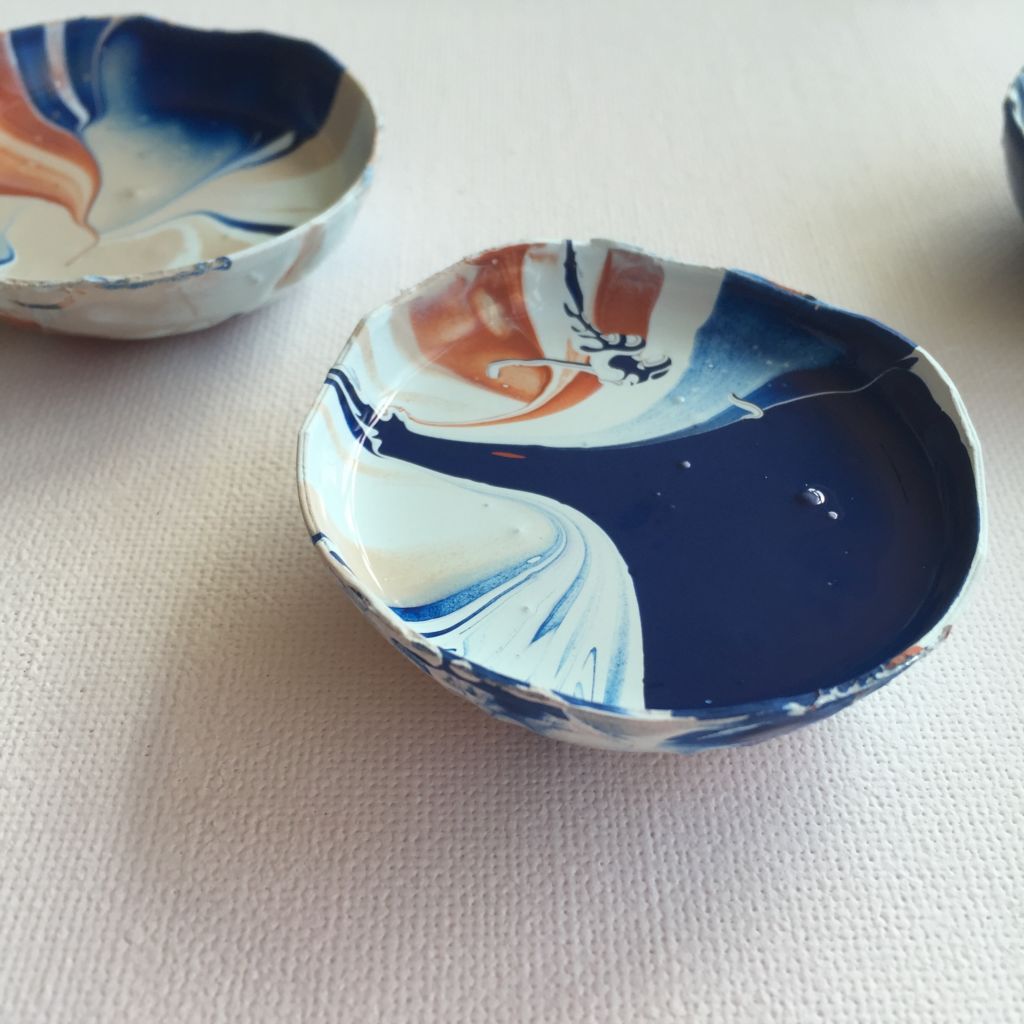 Before starting work on this project, I visually brainstormed ideas that I associate with a coastal theme, mostly textural elements that have a sense of the landscape; driftwood, linens, loose mark-making, containers and woven accents. The moodboard was very much the starting point as opposed to a pre-determined outcome. I took quite an organic approach, seeing how the paint responded to different surfaces and using my phone to create many, many compositions, which were then edited later.
I particularly enjoyed marbling the paint in small silver dishes which was a happy accident but created an almost ceramic like effect. And by involving wrapped and woven yarns alongside painted linens, I was able to suggest worn elements synonymous with seaside living and textural marks which were inspired by the coastal environment. My tactile response to the palette hopefully inspires the viewer to be able to imagine the colours in a variety of areas or details in their home.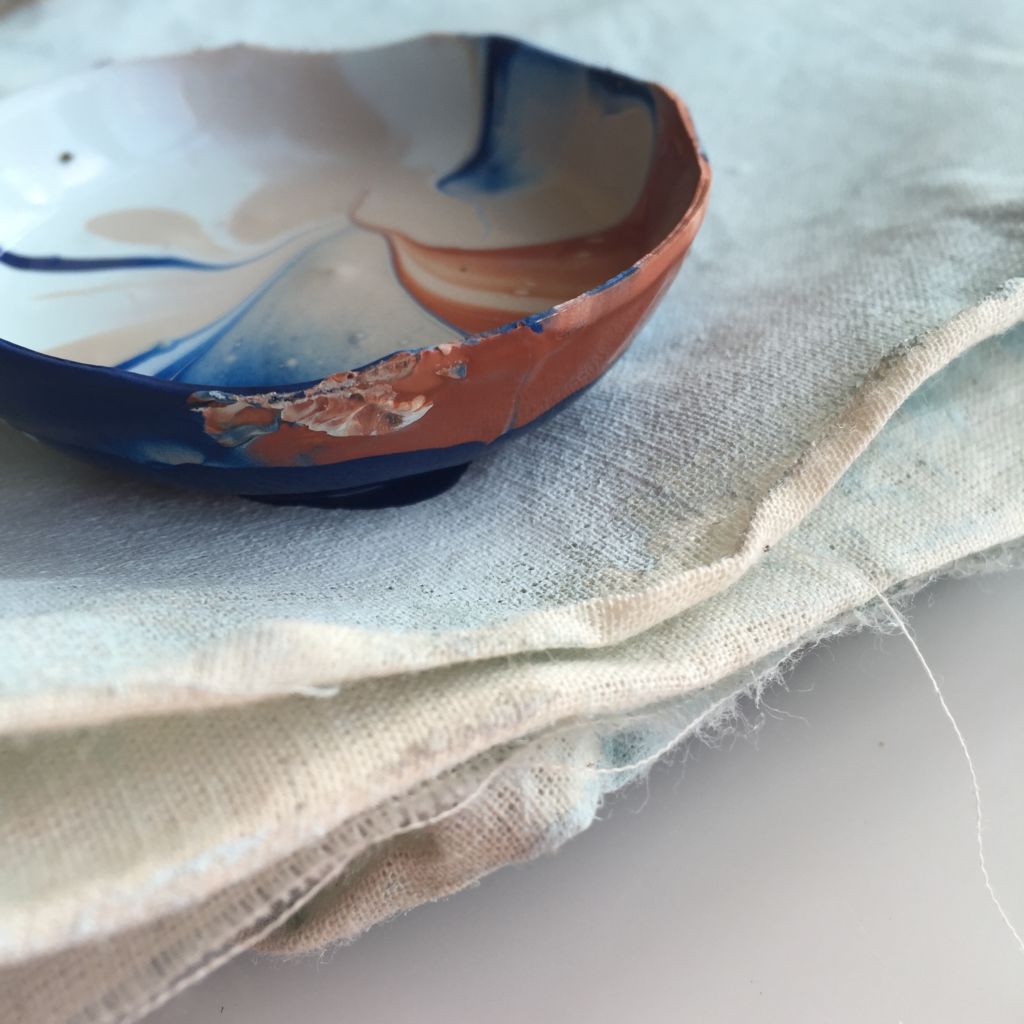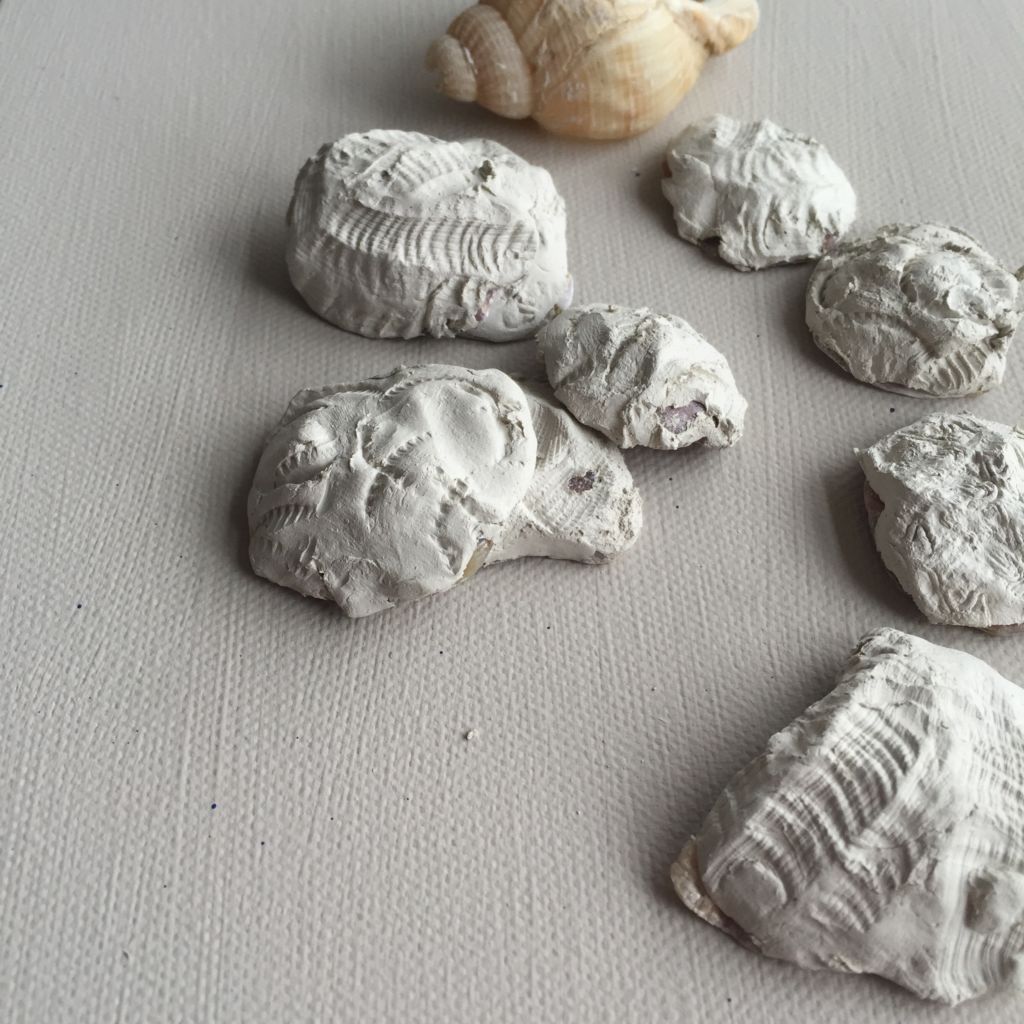 I particularly like the matt finish of Earthborn Claypaint; rich colours but with subtlety. When I re-designed our house several years ago, I chose Nellie as our Hallway colour and it follows the stairs 3 storeys upwards! I naturally veer towards a blue colour palette and the chalky, smokey tones of Nellie were spot on. I still love it. And it very much sets the tone for my choice of colours throughout the rest of the house. It's a very restful colour and harmonises well.
After working with the Coastline palette, I think the soft tones of Little Rascal and Donkey Ride would make a perfect backdrop to any space, offering a bit more depth to a standard neutral wall. My particular favourite in this collection is Button Tin. The name itself is fab (!) but walls in this deep blue would envelope a snug room or add drama to a larger area. Shallows and Dorothy are lovely breezy blues that are very liveable, fresh and can easily blend with any interior. Flower pot on the other hand is a punchy colour which would be a perfect accent to any of the colours in this palette. Maybe it's time I redecorated!"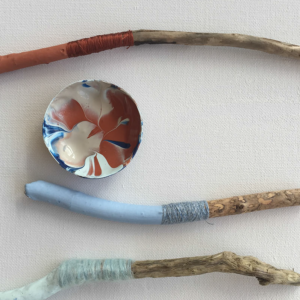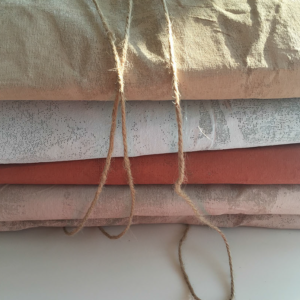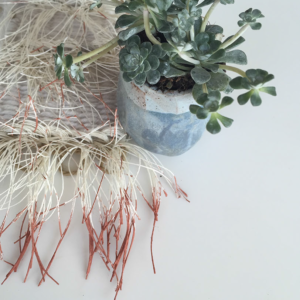 To see more of Katie's work, including styling for photoshoots and other creative projects, check out her website www.katiesellers.co.uk or catch up with her on Twitter @ksellersfrade. And if you're inspired by these colour ideas, why not order a colour card here…