Funky Chunky Furniture X Earthborn: Langley Oak Collection
25th April 2022

Funky Chunky Furniture was founded in 2013 with the purpose to make real wood furniture, by real people, for real life. Each piece that leaves their workshop in the North East of England is handcrafted and designed to last a lifetime. With sustainability and ethics at the forefront of their mind, the team at Funky Chunky Furniture responsibly source their raw materials and offset their carbon emissions, helping towards a sustainable future for the planet. With an ethos closely aligned to our own, naturally, we were delighted when they approached us to collaborate on a new range of furniture.
Modern Farmhouse
The Langley Oak is a collection of painted dining furniture with a modern farmhouse style. Made from the finest oak timbers and painted in your choice of 5 stunning Earthborn Eggshell No.17 colours– the collection oozes country living with a contemporary feel.
Trending Colours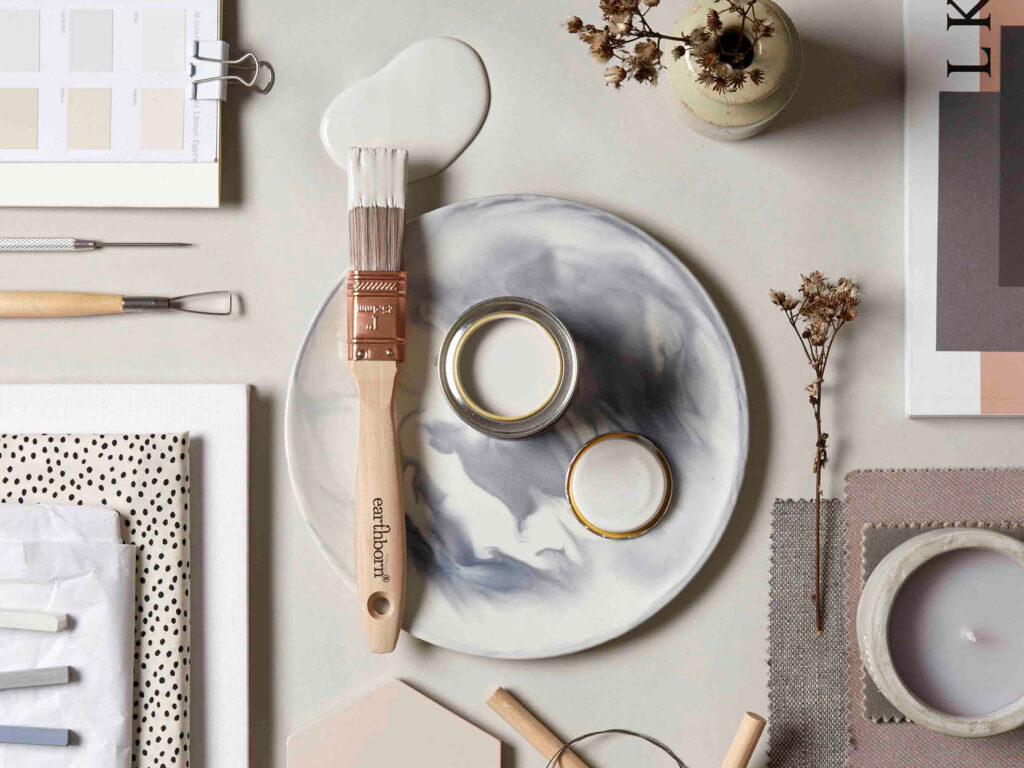 'We couldn't choose just one colour to use on our Langley Oak collection. So we decided to go with quite a few! We chose colours that we know are going to be trending this year – the beautiful, muted green of Sunday Stroll, gentle pastels of Paw Print and Kissing Gate, and for a more vibrant and eye-catching colour pop, Puddling. We also went with Wood Smoke, a luxurious grey-white, that's a timeless classic' – Funky Chunky Furniture.
Langley Oak Sideboard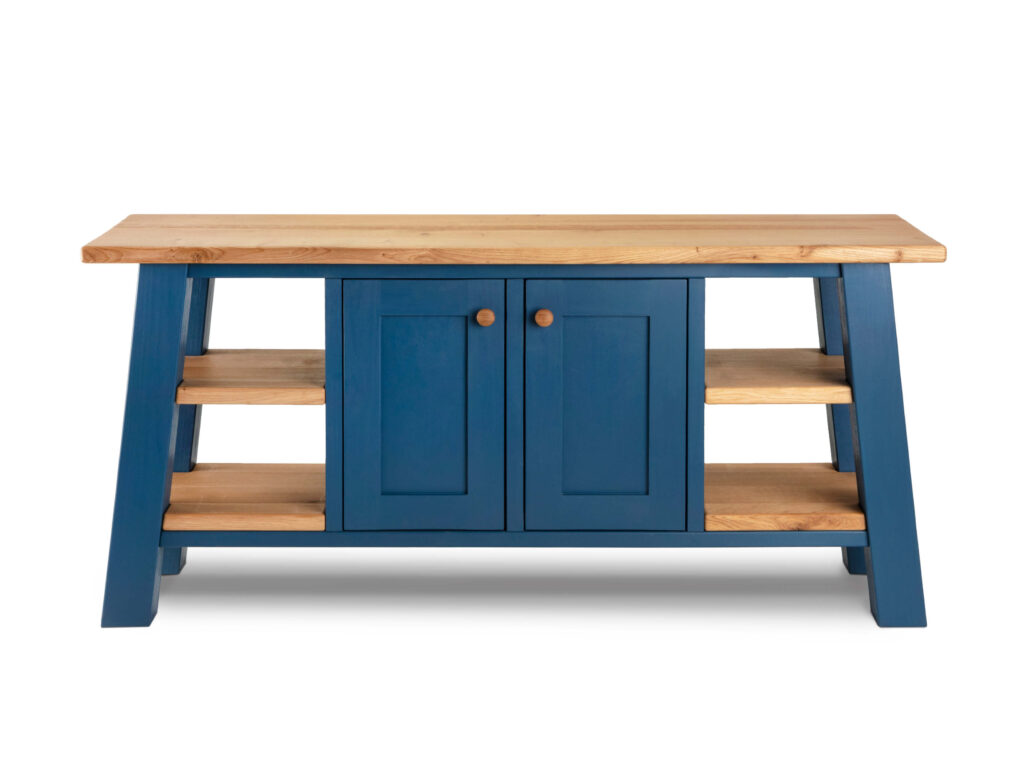 The Langley Oak Sideboard is the statement piece from this collection of modern farmhouse furniture. Featured here in our deep blue Puddling, this piece is made to be seen. Dare to be bolder? Complete the look by opting for a contrasting wall colour in a warm ochre like Freckle or Humpty Dumpty.
Langley Oak Dining Table and Benches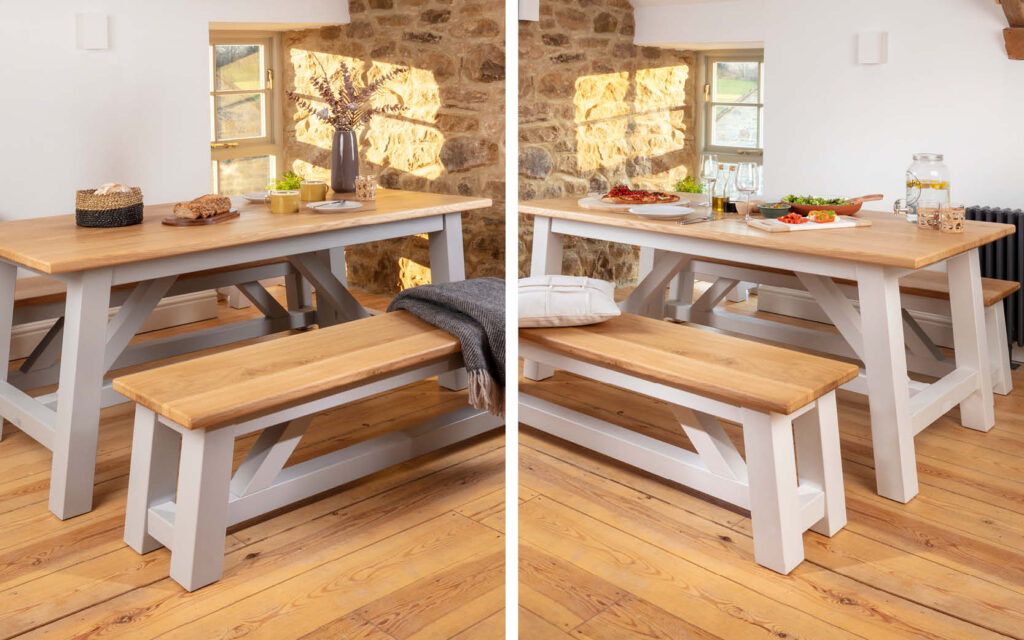 Position this dining set in the heart of your home and it'll become the centre of daily life. Featured here in the perfect grey Kissing Gate and Wood Smoke a white with a modern twist, The Langley Oak Dining Table and Benches is an ideal addition to any home. Pair either colour with soft neutrals like Tom's Bakery or Feather Pillow for a light and airy, farmhouse feel.
Langley Oak Stool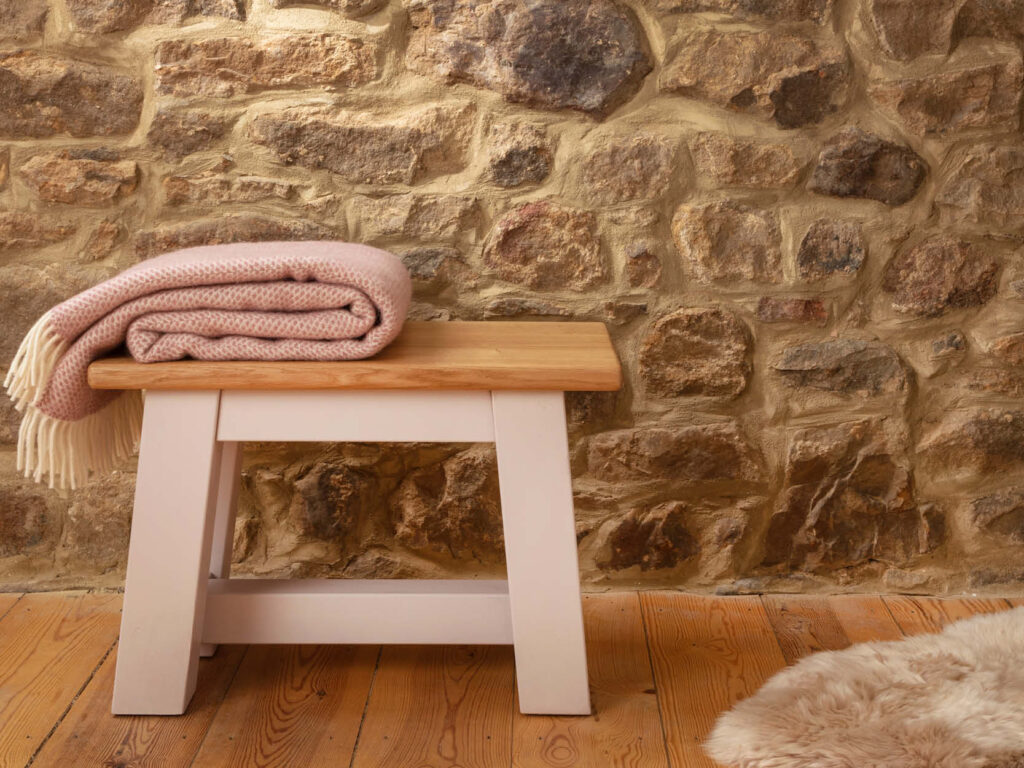 Is this quite possibly the cutest stool you ever did see? We think so! The Langley Oak Stool painted here in Paw Print, our sophisticated 'mushroom' colour, with a slight hint of lilac. This piece would make the perfect addition to any space as extra seating or doubled up as a side table.
Langley Oak Wine Rack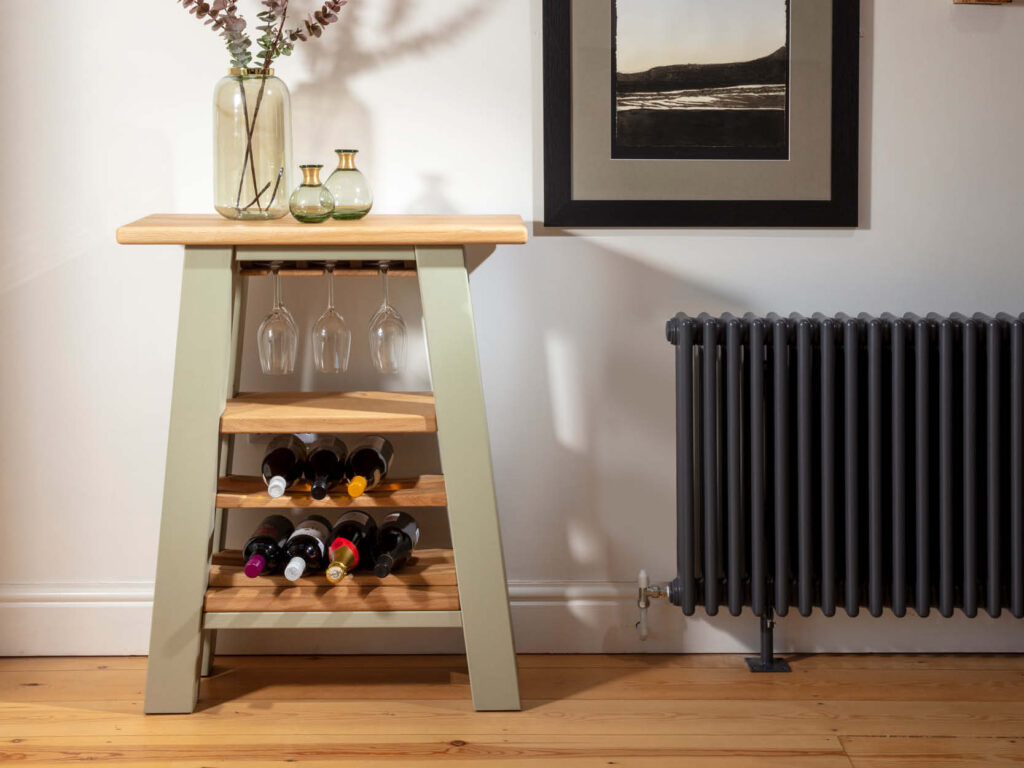 Let's face it green is here to stay so why not invest in a timeless Langley Oak Wine Rack in Sunday Stroll? The perfect way to showcase your bottles at your next gathering and it blends in seamlessly with farmhouse décor. For the ultimate green scheme, take a look at some of our other greens Secret Room, Gregory's Den and Hobby Wood.
All the furniture featured here is available to buy direct through Funky Chunky Furniture's online store. Want to see more? Check out the rest of the Langley Oak range through their website.
Don't forget to tag us in your pictures on Instagram so we can see how you've styled the Langley Oak collection in your home.