You may have noticed this May at Earthborn we're talking Flower Power… With a Royal Wedding on our hands and Chelsea Flower Show just around the corner we couldn't help but want to get involved in this fabulously floral month!
Flowers are the perfect way to elevate your mood by introducing colour, spirit and ultimately positivity into your space. This whole notion of emotional wellbeing is SO important in the design world right now and was trending across Milan Design Week last month. At Earthborn we're obviously big believers in the healing, restorative powers of the natural world and we take a lot of our colour inspiration from the beautiful blooms that surround us.
So, to introduce our three floral moods: Romance, Royal and Rock & Roll…
Romance Paint Colours
Our Earthborn shades of Romance are Can-Can, Humpty Dumpty and Fruit Salad – three colours of fire, passion and desire inspired by a bouquet of red roses, vintage peach carnations and yellow tulips. We love how this zealous bracket of hues engender a feeling of energy and excitement. Who said Romance had to be red?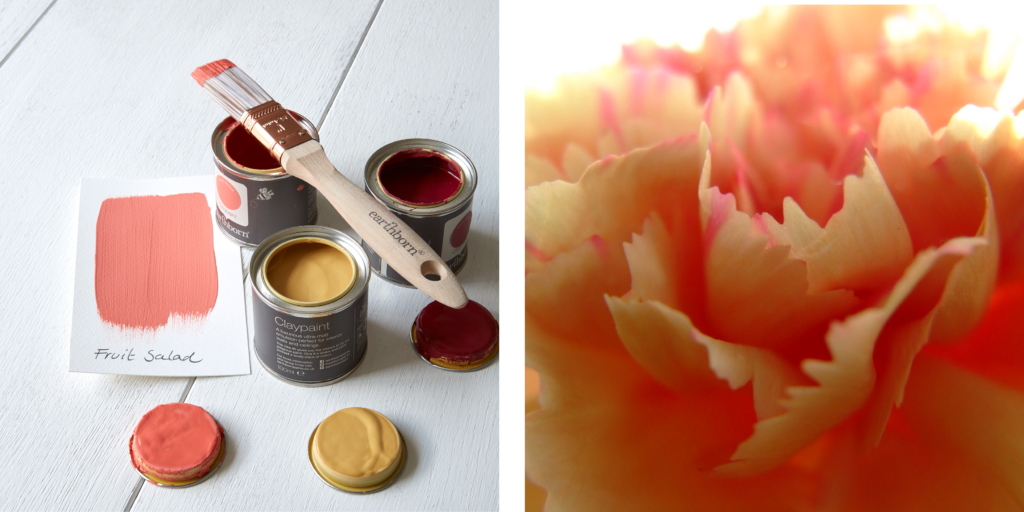 Royal Paint Colours
Cupcake, Rosie Posie and White form our Royal Earthborn palette which conjures feelings of grace, gentility and harmony. These colours were inspired by a sorbet schemed bouquet of peonies, foxgloves and white roses (Meghan and Harry's flowers of choice for their wedding this weekend!)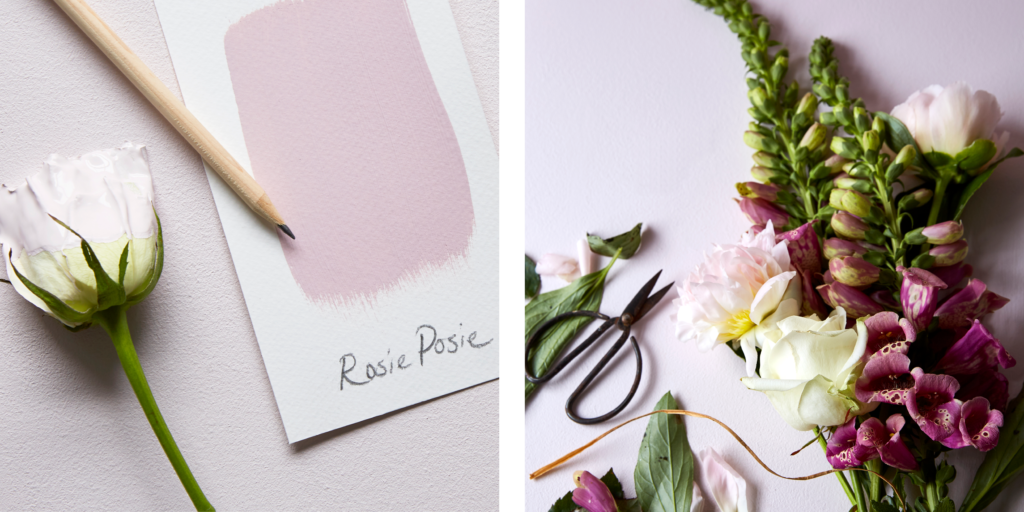 Rock & Roll Paint Colours
In stark contrast to the girlish Royal trio, finally we present to you our Rock & Roll colours: Hidey-Hole, Trilby and Hopscotch. Our rich charcoal greys look best paired with a smokey off-white and a few stems of Black Star Calla Lilies. These flowers hold a magnificent, majestic power, creating a stylish, moody interior whilst retaining a feeling of ethereal positivity.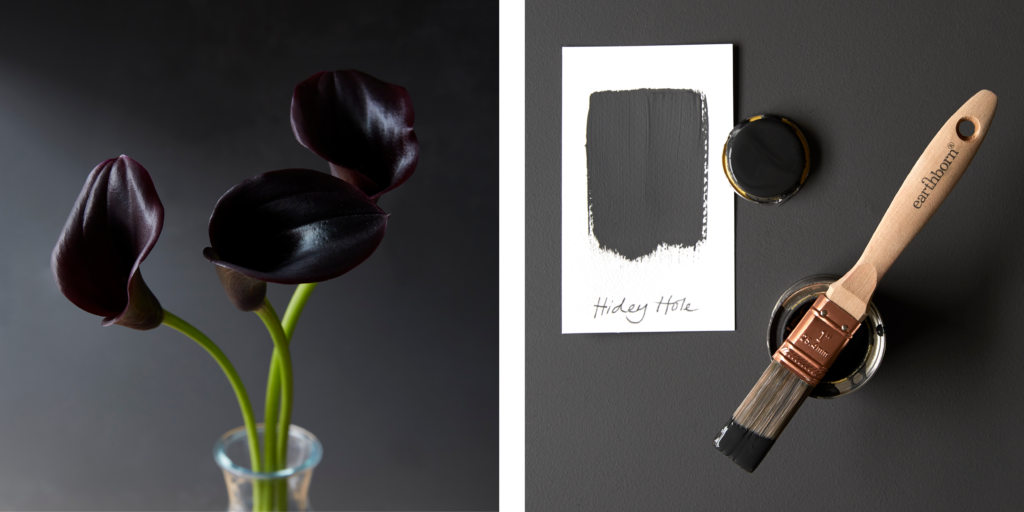 Which of our three Rs is for you?
Head to our social channels to see how we're using this trio of colour trends!