Earthborn x Art Hostel
13th June 2022

When we were approached by charity East Street Arts for help with the UK's first Art Hostel accommodation, we were more than happy to be of assistance. Arts charity 'East Street Arts' were renovating an old clergy building in Leeds with local and international artists helping to transform the building into an Art Hostel. They are a social enterprise team who works with their community to secure better livelihoods for artists and their neighbours. The team reached out to Earthborn as they liked the environmental ethics of our paint. Earthborn Claypaint is virtually VOC free with no nasty smells, highly breathable, vegan friendly and healthier for us and the environment.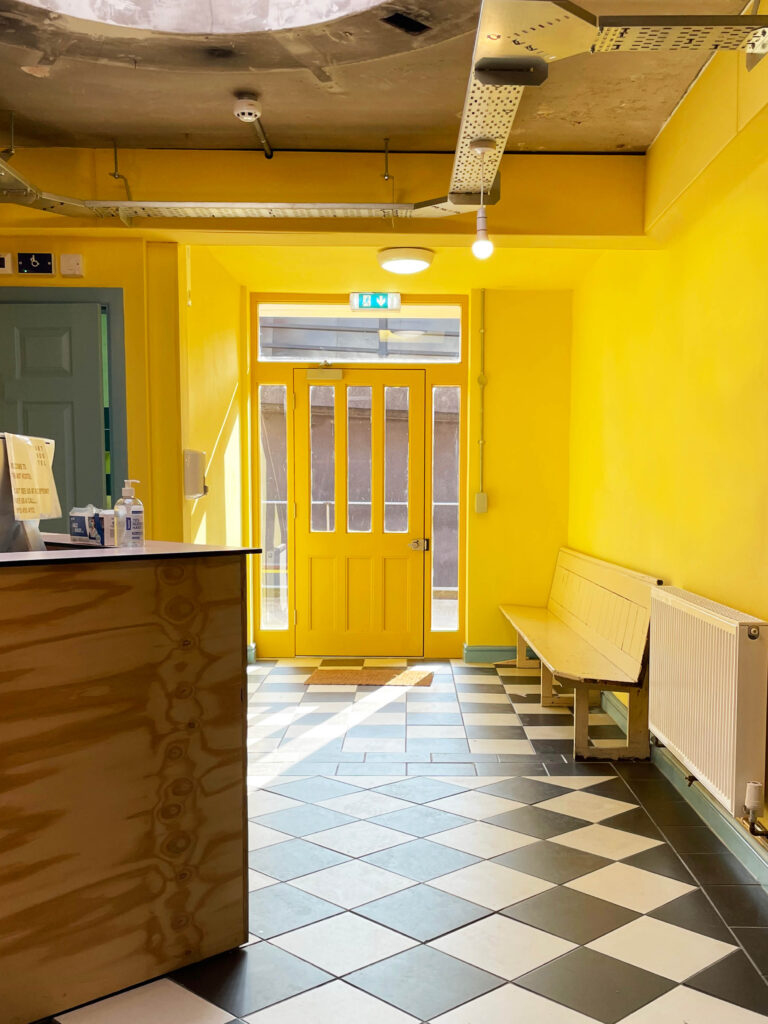 The new hostel was opened in February 2022 in the 'cool' neighbourhood of Magbate. The team at the Art Hostel needed paint for their incredible artists to use in designing 12 truly unique rooms, that was eco friendly and suited the needs of the 19th century building. Hannah who works at the Art Hostel said 'We approached Earthborn because of their highly recognised eco credentials and their breathable Claypaint. We wanted to collaborate with a paint company that cares about their carbon footprint and would also suit the needs of such an old building'.
We asked Hannah how the artists found using our paint? She advised 'The artists found Earthborn's Claypaint to be a refreshing change from normal paints! There was zero smell, the coverage was amazing and Claypaint has a beautiful palette of coolers for our artists to work with'.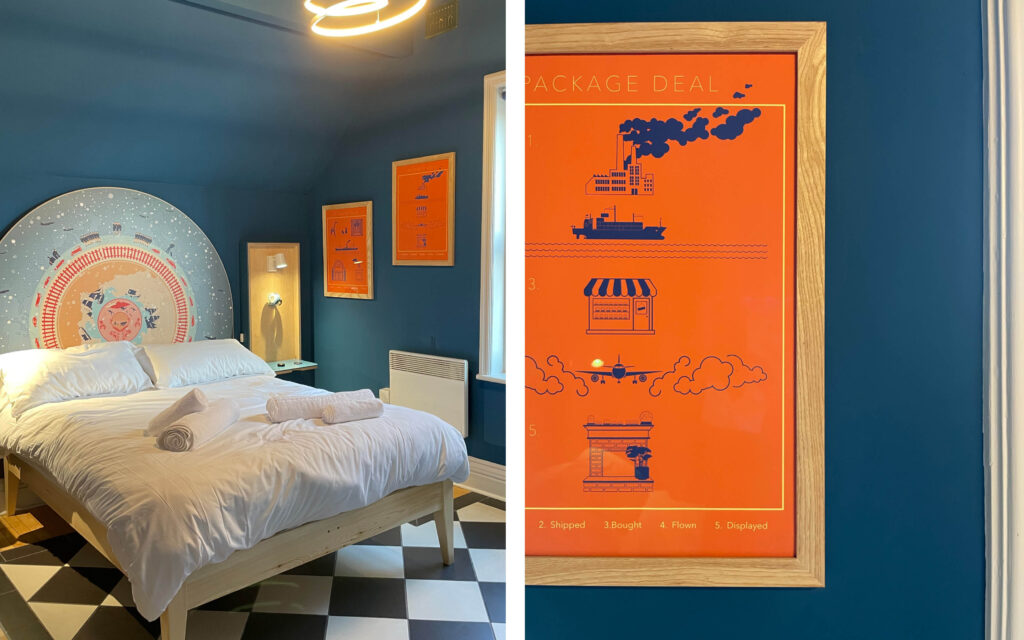 Of course, we needed to know whether Hannah and the artists had any favourite colours. 'I am a sucker for pastel colours, so immediately I loved Peach Baby and Freckle. All our artists absolutely loved the green colours including Secret Room, Sunday Stroll and Gregorys Den'.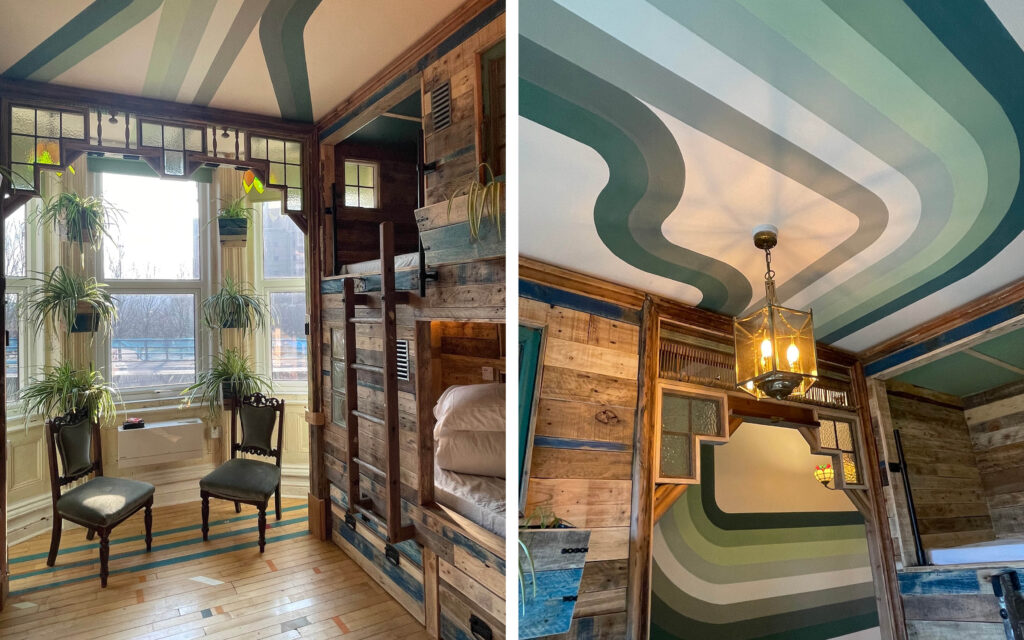 Finally, we wanted to know whether Hannah and the artists would use Earthborn again? '100% We highly recommend anyone to try Earthborn paint, you won't be disappointed. I know that Jon, the Director of East Street Arts has already said he will be using Earthborn Claypaint in his basement!'.
Want to see more of the artist's work using Earthborn paint? Keep an eye out for our blog 'Step inside the Art Hostel, Leeds or head over to Art Hostel's website and book a stay to see it for yourself!