A colourful kelp creation with an environmental message
This summer we were lucky enough to sponsor an unusual project for Earthborn at the National Maritime Museum in London, as part of World Oceans Day. Artist Alex McKenzie used Earthborn paints to create an inspiring and thought-provoking community artwork with an eco message.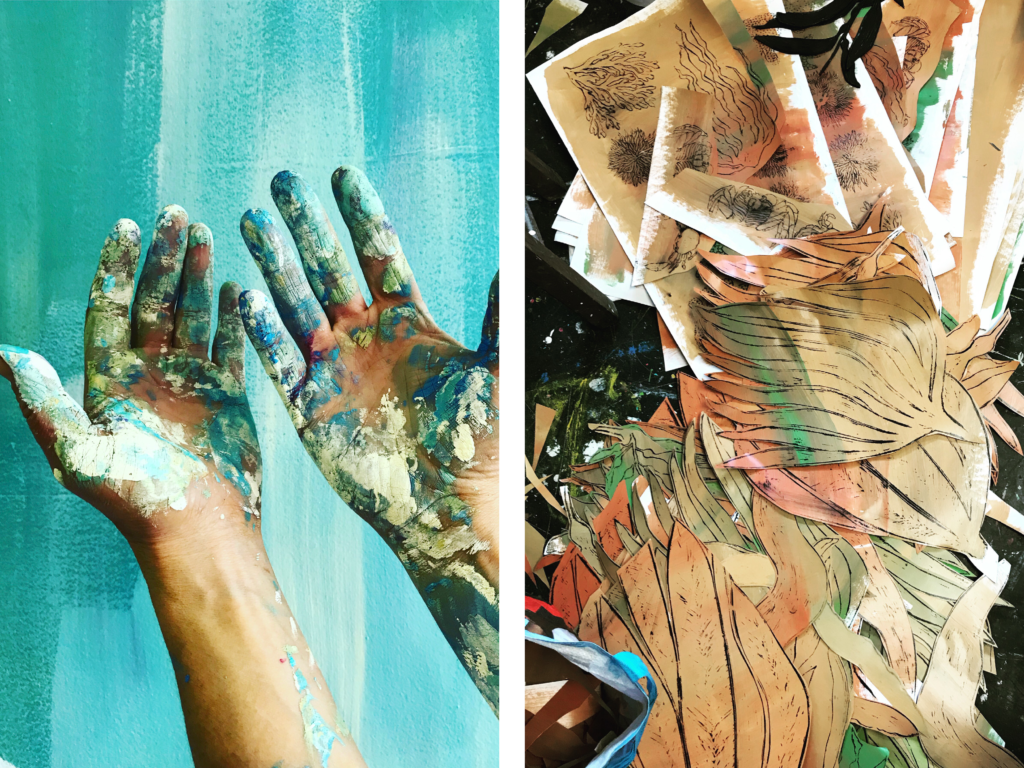 The Kelp Forest creation came about following some collaborative work last year with Marine Biologist Miranda Lowe FRS at the Natural History Museum London, where Alex made a coral reef print installation for Fun Palaces. Taking this idea one step further, Alex approached the National Maritime Museum with an idea for a Kelp Forest installation.
She says, 'Between us we agreed on World Oceans Day and the Museum asked if I thought I could make the artwork biodegradable. This is what led me to approach Earthborn for the paint.'
At Earthborn we care deeply about what goes into (and what stays out of) our paints, and whilst there's no such thing as a totally natural paint we try to keep our ingredients as environmentally friendly as possible.
World Oceans Day is an annual event celebrated globally. According to its website, World Oceans Day 'raises the profile of the ocean, connects people worldwide, and inspires continuing action year-round to protect and restore this amazing resource that we all depend on.' The Kelp Forest installation was designed to raise awareness of this amazing resource and its biodiversity.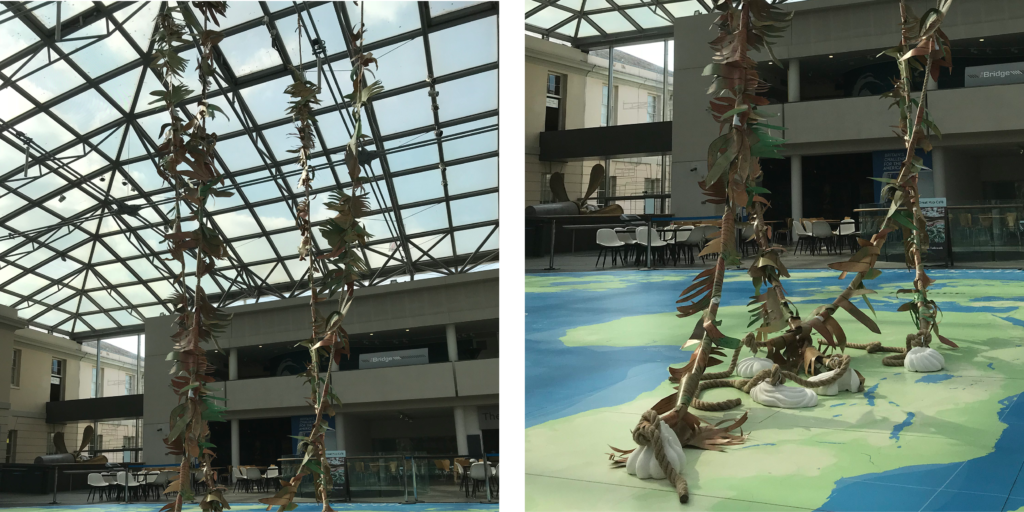 The project was supported by Hackney Council and Young Hackney. Alex explains, 'I work with Hackney Youth Offending and the young people on my art project helped to paint, print and cut out the kelp leaves'.
The other sponsors included Fenner Paper, supplying a paper made from toxic algae from the Venice Lagoon, making for a beautifully smooth paper. Cranfield Colours supplied the oil based printing inks made from plant and mineral ingredients.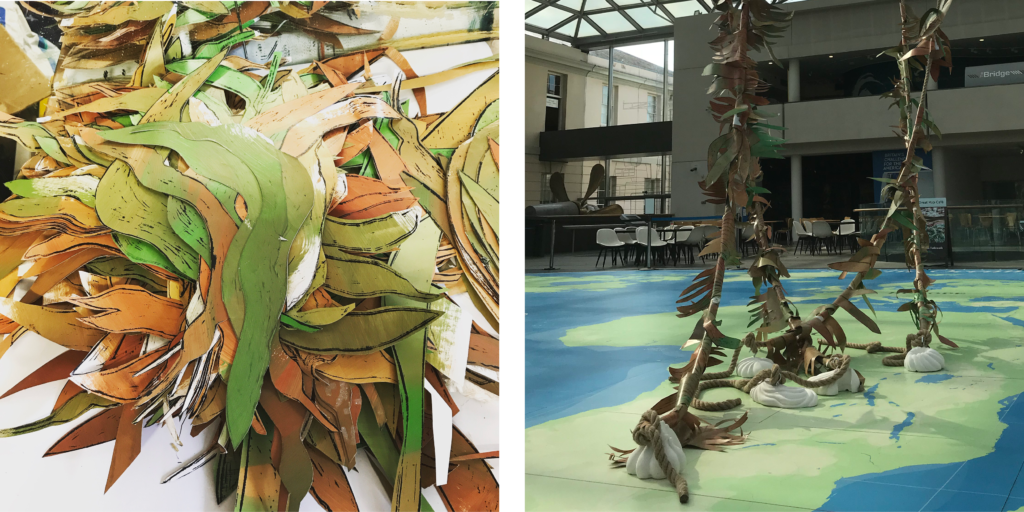 As well as being a visual installation, the project was designed to be a fully immersive experience by including sound and scent too. Alex goes on to say, 'The Kelp Forest also had a smell made by a company called Haeckels in Margate. They make body products from seaweed and coastal plants. The installation had a sound made by my friend Kaveh Ayati. It was a sound assembled from various modern ocean sounds- the sounds of kelp, fish, otters, boats, dolphins and other undersea stuff'.
Alex is in the process of finding new places for the Kelp Forest to go, and the plan is to install the Kelp Forest in Hackney Councils service centre building as it has a tall atrium, ideal for kelp!
We're transforming the Great Map into a giant kelp forest for our World Oceans Day festival tomorrow. Find out more: http://bit.ly/WorldOceansDayNMM

Posted by Royal Museums Greenwich on Friday, 8 June 2018
What do you think of this project? If you've used Earthborn paints for something unusual we'd love to hear about it. Email us at marketing@earthbornpaints.co.uk