At Earthborn we're big fans of simple DIY projects, especially when they involve gorgeous paint colours like The Lido. We wanted to celebrate this bright, summery turquoise by giving it a more dramatic, rustic finish. These DIY coat hooks are easy to make, super practical and will add a bit of colour and personality to your space.
Here we share just how easy it is to make your own painted coat hooks and give a few tips on how to create a unique paint finish.
What you'll need:
Length of wood cut to your required size (we took ours from an old pallet)
Selection of hooks (there's loads of antique and reproduction styles available to buy online)
Tape measure
Drill
Screws
Hammer or scraper
Sandpaper
Two tins of Earthborn Eco Chic (we used Hidey-Hole and The Lido)
Tin of Earthborn Furniture Glaze
Brushes for paint and glaze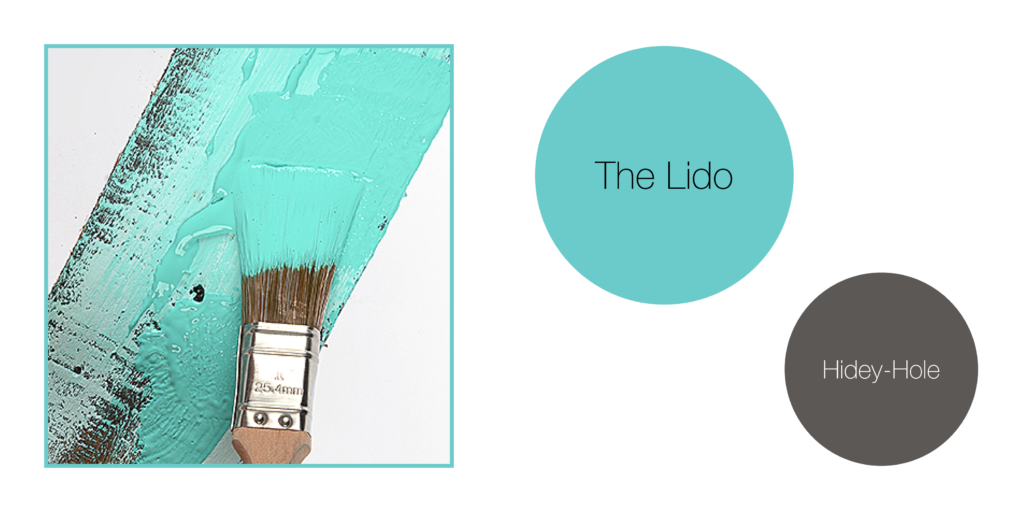 What to do:
After cutting your piece of wood to the desired length, use a tape measure to arrange your hooks on the wood. Then mark the screw holes with a pencil and drill small pilot holes. This is so you'll know where to attach your hooks after painting.
If you're after an aged, distressed finish like this, use a hammer to add dints and dents to the surface.*
Now the fun part; painting! Apply a coat of Hidey-Hole all over making sure the paint fills all the dents and crevices. When dry apply a coat of The Lido, brushing the surface lightly so the paint doesn't cover the holes and dents. You can also splash and drizzle the paint to add more texture.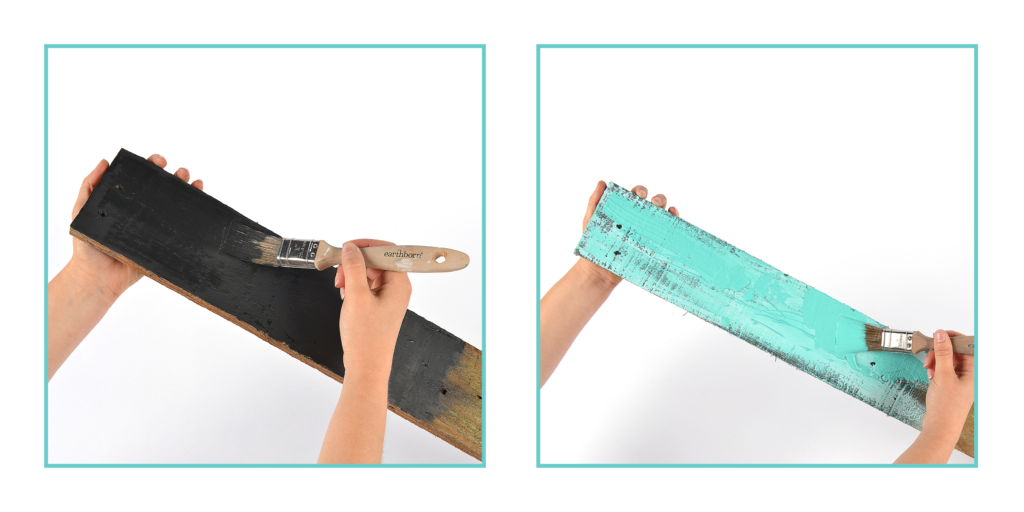 When it's dry, use a scraper to add scratches to the surface, then sand around the holes and edges to give an aged appearance. Finish with a coat of clear Furniture Glaze to project your piece and create a hardwearing finish.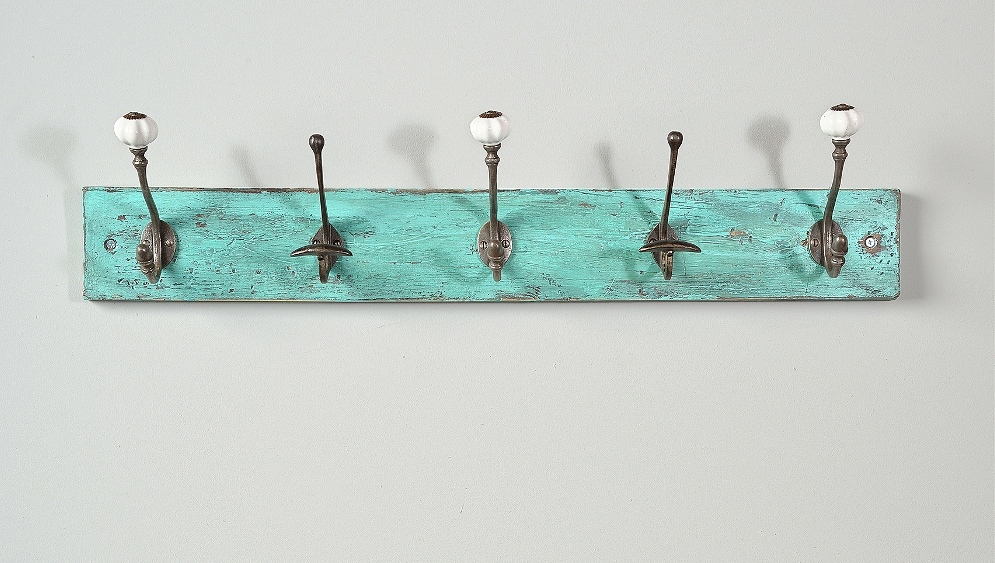 Then screw your hooks into place and you're finished! Attach to a wall using brackets that fix to the back. We think these hooks would look fabulous in a hallway for coats and bags, but could also be used in the bathroom or kitchen for towels, aprons and pretty much anything else!
*Call us worriers, but we'd hate for you to cause an injury when using hammers, drills, sandpaper or paint brushes! Take the usual precautions when using tools, wear a mask when sanding and work outside if possible.