Cosy bedroom colour palettes with the Secret Linen Store
8th November 2021
The Secret Linen Store was founded by sisters Molly & Harriet. They specialise in beautiful, relaxed bed linen manufactured in the UK and Portugal. With an ethos closely aligned to our own, they think about each aspect of their business in a sustainable way. From considered raw materials and production methods to eco friendly packaging, their aim is to make bedtime the best time and the world a better place to rest your head.
We were delighted when the team at the Secret Linen Store asked for our paint colours for their cosy bedroom photoshoot. Showcasing their beautiful, super-soft sateen and 100% linen bedding, their bed linen sets are designed to be mixed and matched, with a palette of colours that perfectly complement each other… much like our own paint colours!
So for some seriously dreamy bedroom inspiration, here's three cosy bedroom colour palettes:
Cat's Cradle with Violet French Blue
Imagine a chateau in France… now that is where you're headed when you've got the lovely 100% linen in Violet French Blue on your bed. This bedding set looks beautiful paired with more blues, and even a little grey mixed in. We love how the warm grey tones of Cat's Cradle compliment this soothing bedroom colour palette.
Paw Print with Raspberry Sorbet
In this bold colour pairing, the Secret Linen Store's Raspberry Sorbet has been teamed with rich blues against a backdrop of the warm mushroom colour of our Paw Print. As Paw Print has a warm, mellow undertone, it looks fantastic next to brighter shades like rich pinks and reds… we love it!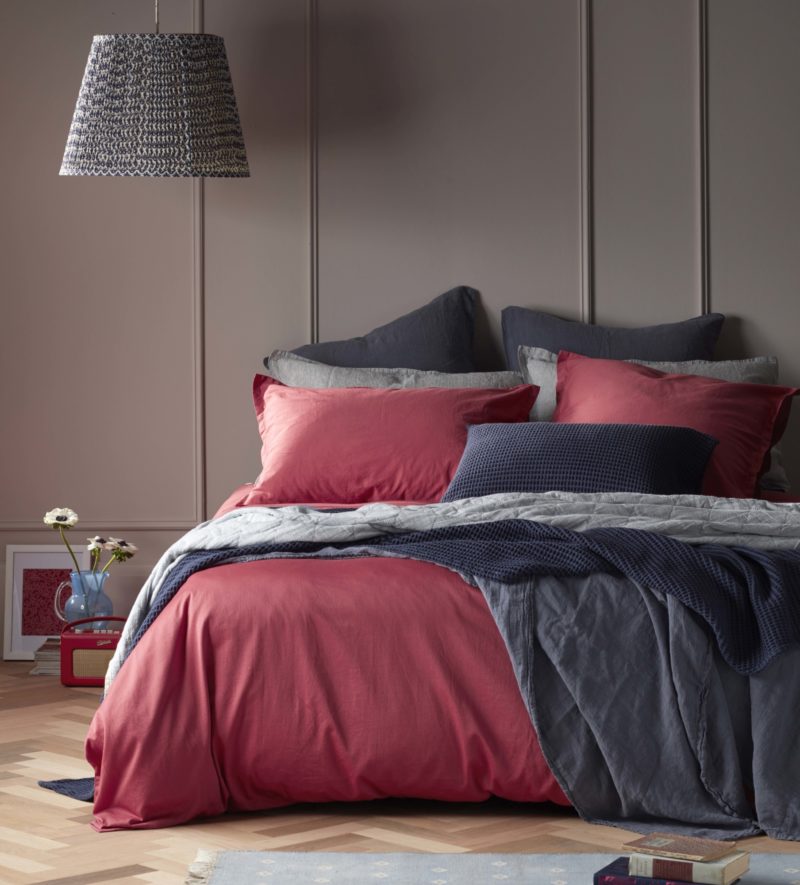 Yew Maze with Olive Green
Yew Maze is one of our newer paint colours from our Modern Country Colours palette. In this deep, enveloping colour scheme, the Secret Linen Store have teamed Yew Maze with an equally luxurious super soft sateen bedding set in Olive Green, for an earthy, sophisticated palette.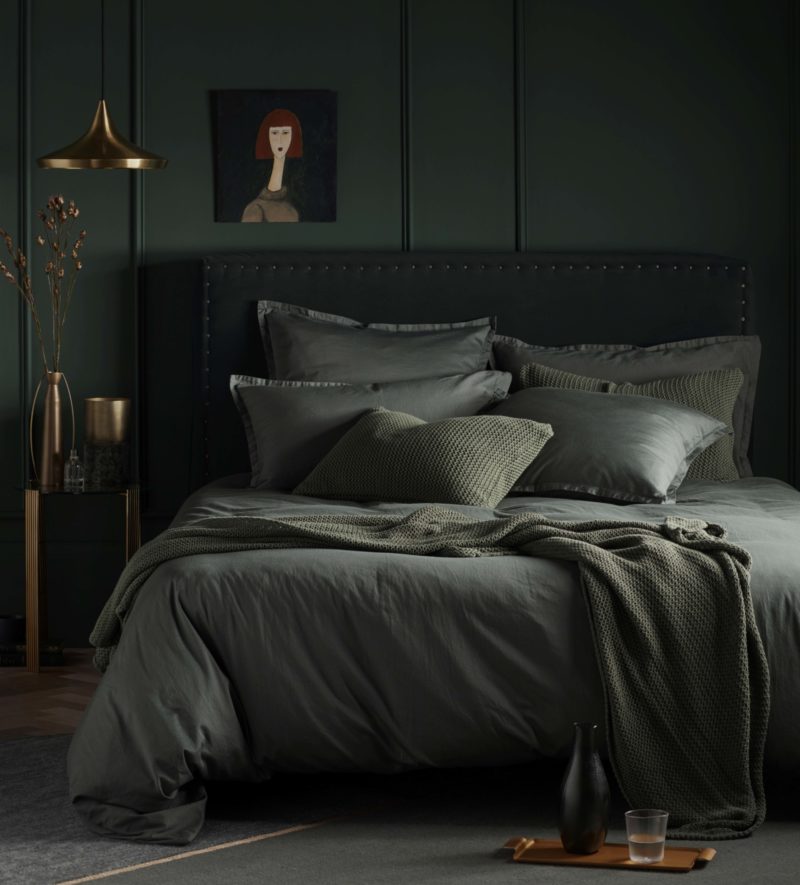 Each of the three paint colours showcased here are available to buy from our online store. And to see the rest of the Secret Linen Store's gorgeous bedding range head here.