Colour of the Month: Riding Hood
1st October 2018

Our richly toned Riding Hood is inspired by the velvety hooded cloak from this most beloved of deep dark fairy tales. Sitting on the orangey side of red, Riding Hood creates impact without being overbearing.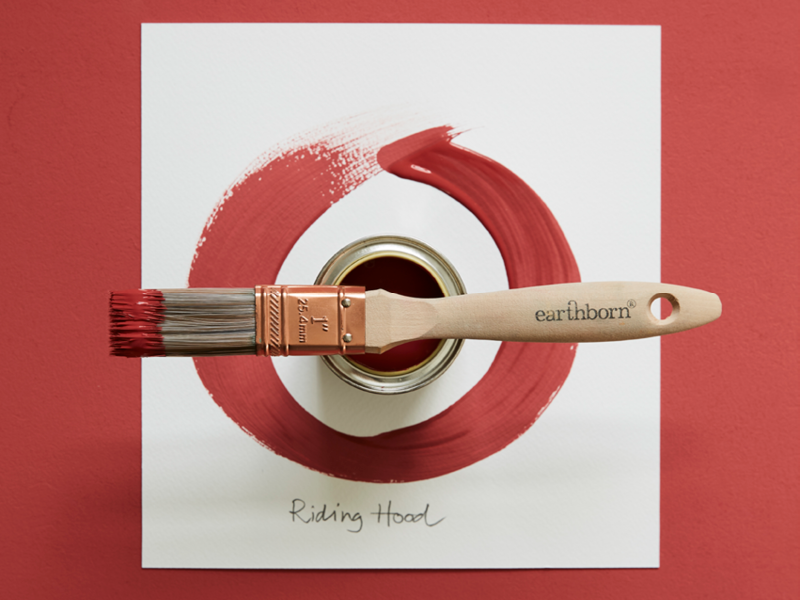 Suited to modern or period homes alike, Riding Hood is one of those special colours that's both dramatic yet highly versatile. In older homes, its rich orangey-red pigments lend a bold, sophisticated air, and looks especially stunning in dining rooms and living rooms for a regal feel. Or for a pop of colour, paint furniture in Riding Hood for highly personalised look.
In one of our favourite looks that we've coined 'Crafternoon' Riding Hood is used to add pizzazz to this chair in a small room dedicated to crafting. Blending tonally with the walls and accessories, this is one sure way to get the creative juices flowing! By using just one or two tones in a small space – we're thinking downstairs loos, hallways or hobby rooms – even the boldest of colours can feel cohesive.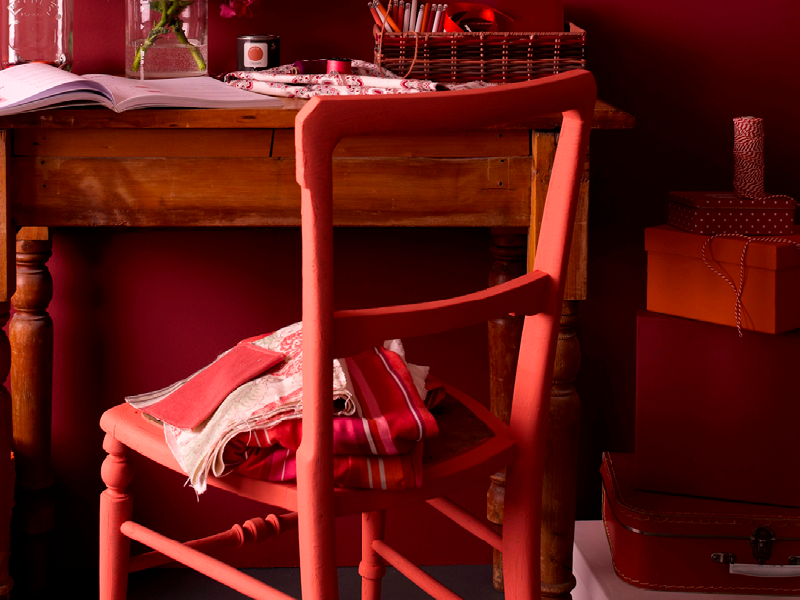 If your look is more paired back and contemporary, embrace the ongoing trend for Nordic style by pairing Riding Hood with our soft, airy White and dramatic Hide-Hole. This is a folksy-led, retro colour scheme that's perfectly at home in modern interiors.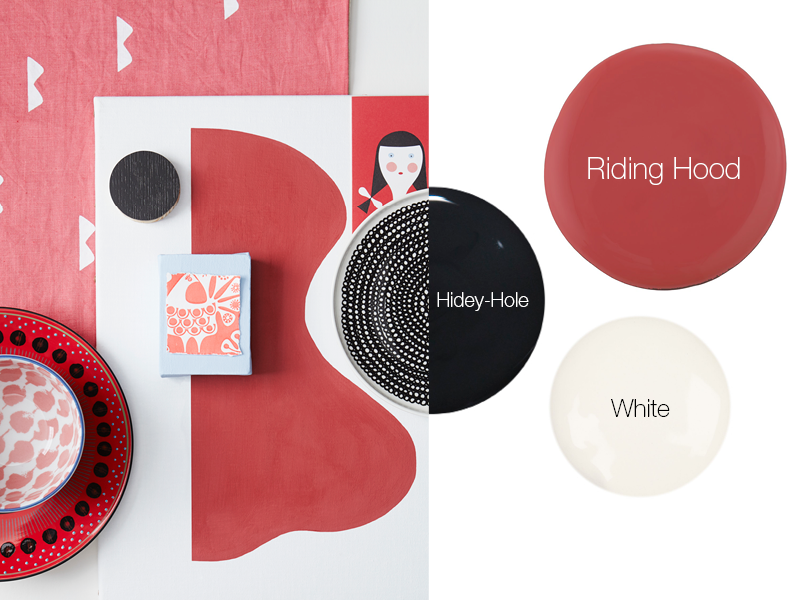 If we've inspired you to try this rich red colour in your home, checkout our social media platforms, where this month we're focussing on our desirable palette of pinks and reds and how to use them in your space!