Calling all 'Craftologists'
3rd August 2015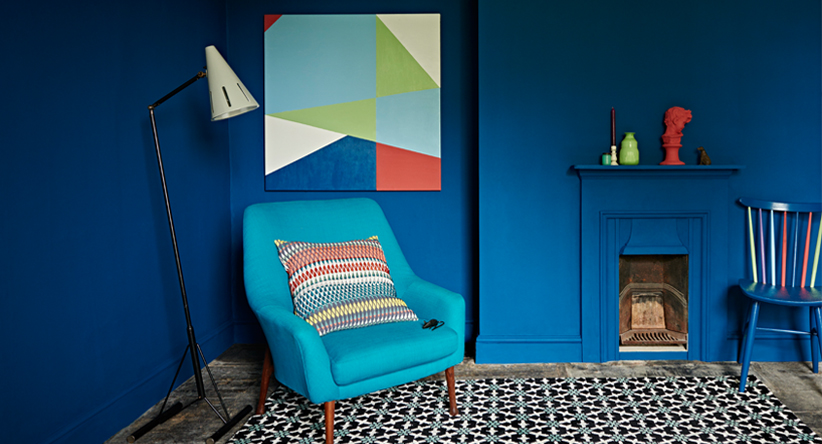 It's time to soak up the sophistication of bygone days whilst embracing the functionality of a contemporary tomorrow; demonstrating a true appreciation of craft and process across the centuries. Drinks will be served in vintage cocktail cups and the dress code is simple yet elegant…
Introducing our newest colour story, Craftology; where enduring tradition meets minimalism; old meets new; mid-century takes on modern. This trend is for the sophisticated individual whose understanding of quality is reflected in their calm, carefully curated interior. Simple organic shapes and natural materials are enlivened by bold geometrics and interesting colour placement.
This trend celebrates the Arts and Crafts movement by bringing it bang up to date with elegant furniture in wood stained oaks, and wools made interesting through colour and pattern.
 Embrace the spirit of Craftology
Hero colours for this story are rich and beautiful. Think the earthy green of Mister Toad and inky blue of Toy Soldier combined with dashes of red, purple and off-white for balance.
Create your own Craftology corner at home with an occasional chair and side table – and introduce form and pattern with cushions, single stem blooms and an elegant reading lamp.
A carefully selected colour palette of fresh, juxtaposing colours brings this story alive so be bold in your choices and paint out your whole room or feature wall. A couple of painted accents make for a cohesive look; painting a canvas is easy to do and looks thoroughly striking against a deep background colour.
So come and join Miss 'Maybe Maggie' and 'Mister Toad' for this unification of styles, and reflect a sense of calm integrity and intelligence in your home.