BLEACH LONDON X EARTHBORN
As you know, at Earthborn we are totally colour obsessed so we were very excited to be working with Bleach London on their latest PINK! Zine. Bleach London sell a range of funky, fruity hair & make up products – for those of you not in the know, have a quick scroll of their Instagramand tell us you're not lusting after those peachy tones!
Bleach 'relaunched' in 2017 when they made all their products as eco-friendly as possible, only using vegan ingredients and never testing on animals. They now ensure all waste is at an absolute minimum and use recycled cardboard exclusively. So, when it came to putting their new Zine together (celebrating new products) they wanted to work with companies sharing the same ethos (cue Earthborn!)
As always in the world of lifestyle PR, the Zine photoshoot was running on a last minute schedule and Earthborn were tasked with crafting three bespoke pink paint colours in a 2-day time frame! Due to the eco-friendly nature of Earthborn products, it's never an 'exact science' with our paint but thanks to a fabulous team it was all pink & possible. We supplied them with three tins of paint perfectly corresponding to their three new pink hair colours: Rose Gold, Smoky Rosé, and Odd Fuschia. Bleach had requested a 'glossy' finish for which our Eggshell No. 17 worked beautifully – the silky sheen really brought these hues to life.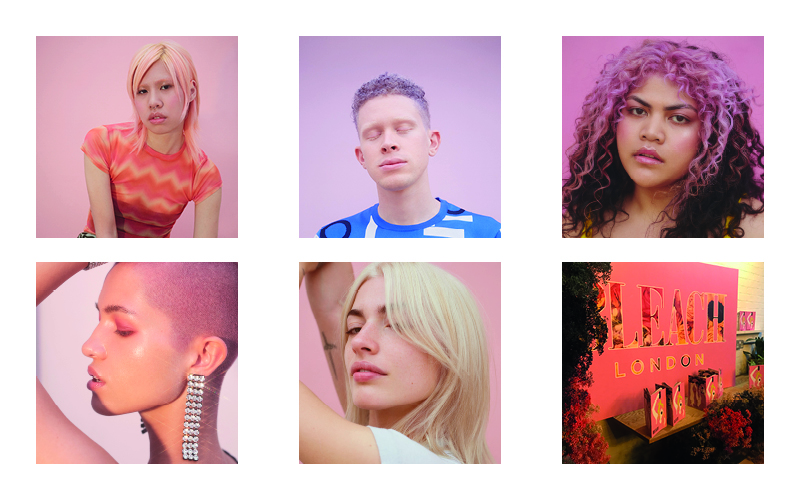 Special thanks to @aimeekriskros for co-ordinating!