In the first of our blog series on historic paint colours, we've collaborated with the experts at Lincoln Conservation. Here we're looking at authentic paint colours for Victorian properties.
Lincoln Conservation specialise in the conservation and restoration of interior and exterior features. They work on listed and historic buildings, historic artefacts and carry out historic paint analysis. Together with the team at Lincoln Conservation, we've created a range of colour palettes suitable for different eras of property, including Victorian paint colours.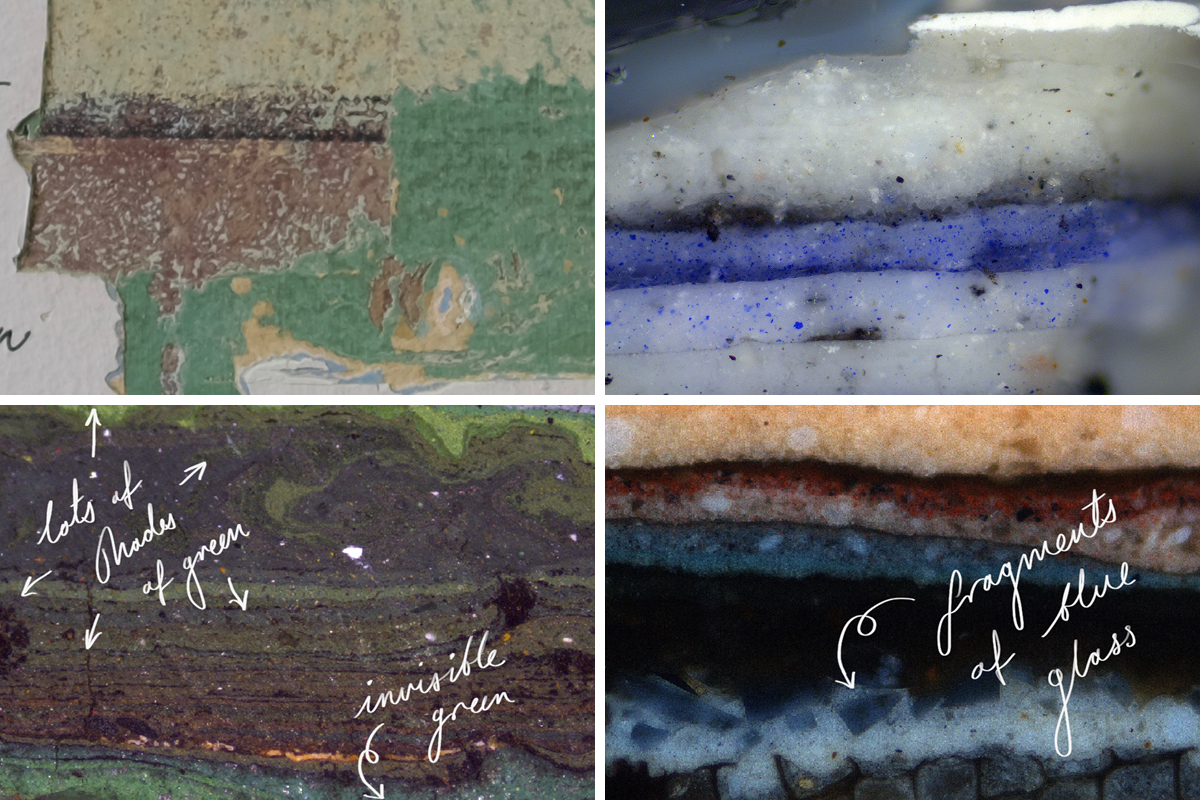 Victorian era decoration
The Aesthetic movement of the late 19th century advocated for a new visual world, where decadent beauty could be appreciated for itself. This concept known as 'Art for Art's sake' allowed art and design to be created without the restrictions of religion or politics. Art, interior decoration and craftsmanship were held in high esteem. This is summed up in the famous quote by William Morris, "Have nothing in your houses that you do not know to be useful or believe to be beautiful".
Influential figures such as Oscar Wilde epitomized the free-thinking, romantic Aesthete. Artists and designers such as Dante Gabriel Rossetti, William Morris, E.W. Godwin, Walter Pater, and Fredric Leighton emphasised the beauty of craft and a well-made object. Wilde proclaimed, "I have found that all ugly things are made by those who strive to make something beautiful, and that all beautiful things are made by those who strive to make something useful".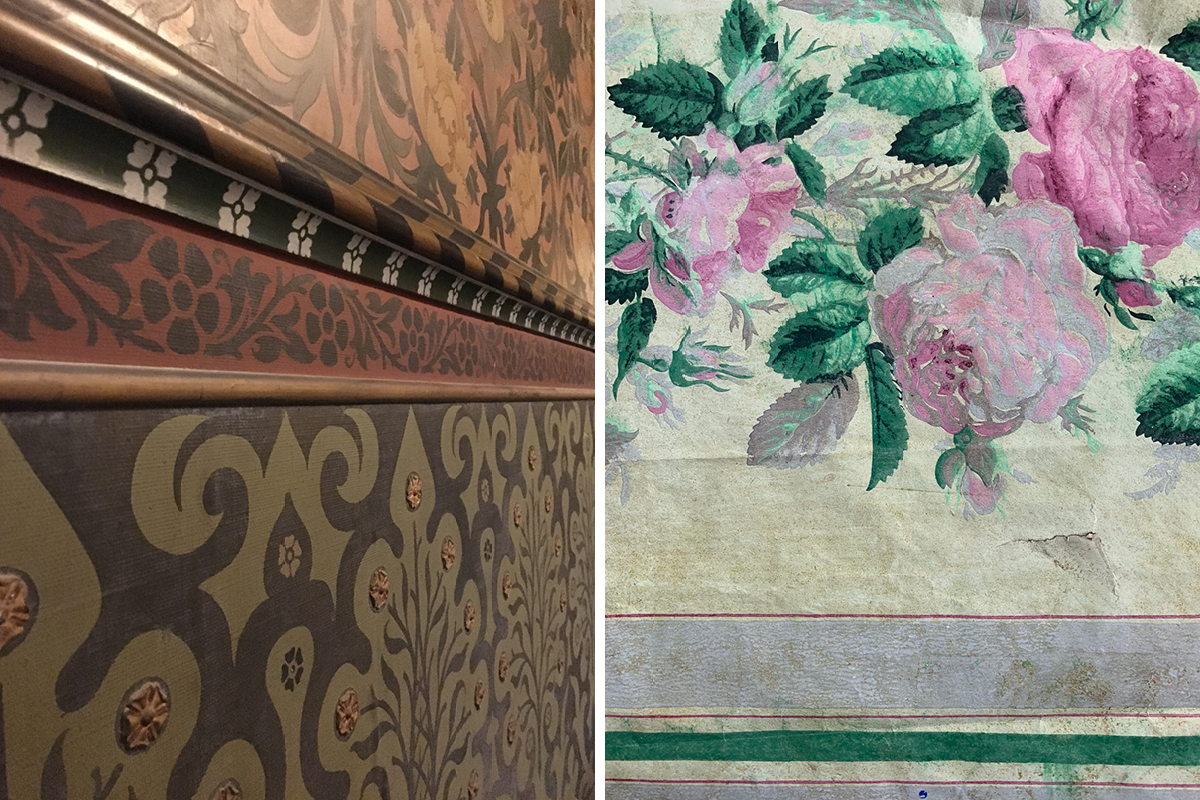 Victorian colour inspiration
Decorative inspiration often came from nature. Sunflowers and peacocks were the unofficial emblems of the moment and the colours used reflect this; rich greens, blues, turquoise and homely yellows, terracotta and brown.
Areas of the home that were 'on show' were often painted in these more expensive, luxurious shades.
In contrast, practicality, efficiency, and cleanliness were the concerns of the interior design for behind the scenes areas of Victorian buildings. From features such as curves where the floor met the skirting board to reduce the build-up of dust, to the use of durable and washable tiles, every feature had a function.
This held true in the colour schemes used. The lower part of the wall, which would gather dirt as people brushed past it, was painted a dark colour to create a dado. To add light and a sense of visual cleanliness, the upper part of the wall and the ceiling was painted a lighter colour; cream or white.
The one decorative flourish in these practical areas of the Victorian home was a thin line between the dark dado and the light upper wall, a trick that's still used by interior designers today.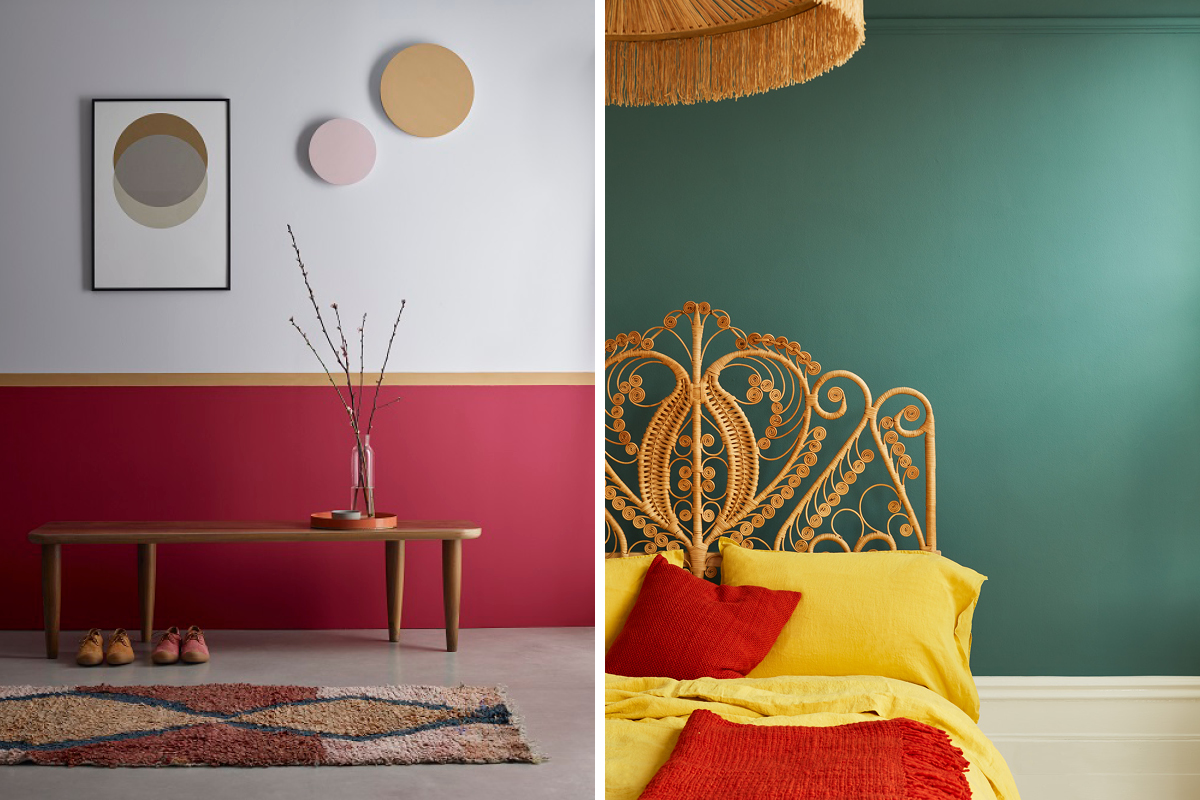 Victorian paint colours
Traditional Victorian paint colours still work well for modern living. Although deep shades are synonymous with Victorian interiors, dark doesn't have to mean drab! Colours that work especially well in today's Victorian homes include opulent blues and greens, vivid earthy reds and yellows, and luxurious greys. Be bold in living rooms or dining rooms by painting the whole space in Hobgoblin, or use Humpty Dumpty to create a beautiful bedroom space.
If you prefer a lighter, airier feel, a flash of colour against a neutral backdrop gives a contemporary feel to a Victorian property, with a subtle nod to its past.