Tips for the perfect upcycling project
25th June 2015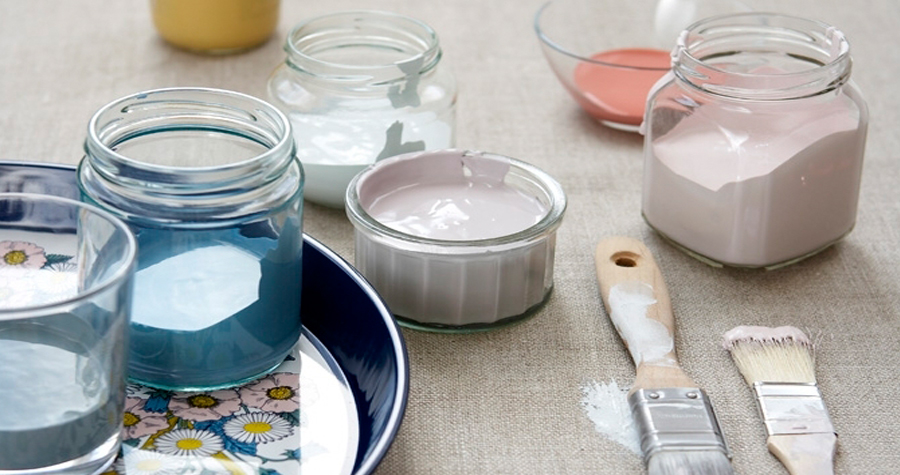 Whether you are saving an old piece of furniture from a trip to the tip or updating a favourite item to coordinate with a new colour scheme, painting furniture is a great way to achieve the style and look you want.
Upcycling has grown in popularity in recent years and whether you are new to it or a more experienced upcycler we thought we'd put together some tips to help.
A fresh coat of paint in one of Earthborn's stunning colours can be a great way to give something a new lease of life. If you're looking for inspiration, our Facebook page and Pinterest boards are a great place to start.
Once you've chosen your item and the colour here's how to complete your project:
Preparation
Previously painted furniture should be given a light sanding to provide a 'key' and help the paint to stick. Earthborn Claypaint doesn't require a primer so simply stir the paint well and you're ready to go.
Paint!
To achieve a really professional finish, dilute the first coat of Claypaint with 9 parts paint to one part water and use a smooth bristle brush to apply. Follow with a further, final coat for a solid-colour effect. Or get creative with these techniques…
Add some contrast
To highlight features like moulding, panels or simple corners, paint the first coat in a contrasting or darker colour to your final coat. Then apply clear furniture wax and leave to dry. Next apply your final chosen colour.
Eco Chic effects
To create a true Eco Chic effect, sand the areas that you want to highlight. The layer of dried wax in between the two coats of paint will make this much easier to do. For a dramatic effect use a heavier grade sandpaper, or for a subtle look, lightly sand with a fine paper.
Finishing touches
Whichever effect you've gone for, finish with a final coat of clear furniture wax to protect your masterpiece. When dry, buff with a soft cloth for a durable, subtle sheen.
We've recently introduced a new 750ml size pot in our range of Claypaint perfect for that first upcycling project. Once you've finished lovingly improving your chosen item we'd love to see the end result! Share pictures of your Earthborn projects with us on our Facebook page.
Images courtesy of The Vintage Tableware Company, Furniture Magpie and David Creates.
Tried any of our lovely products? Let us know or spread the word using the social icons below.