Swoonworthy's peach office and dressing room
4th January 2021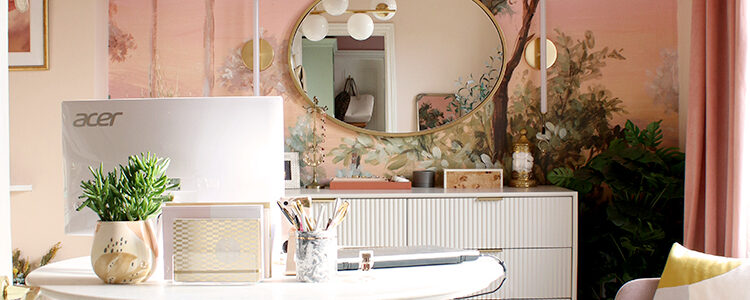 Firstly, a very Happy New Year to all of our Earthborn customers and blog readers! At the start of this brand new year (thank goodness!) we wanted to share this gorgeous room reveal from one of our favourite bloggers; Swoonworthy's peach office and dressing room. And hopefully inspire your decorating plans for the year ahead too…
Swoonworthy blog
In case you aren't familiar with Kimberly's Swoonworthy blog and Instagram, let us introduce you. Kimberly has taken on an array of projects around her property over the past few years – including this full kitchen extension. Room by room, she has turned her house into a home that is fit for modern living while retaining its period charm.
Home office-meets dressing room
Like Kimberly, many of us have a room that serves multiple functions. In her case, it was her home office-meets dressing room that was desperate for an update. Take a look at these 'before' pictures, complete with bare plaster walls, insufficient electric points, poor lighting and old flooring…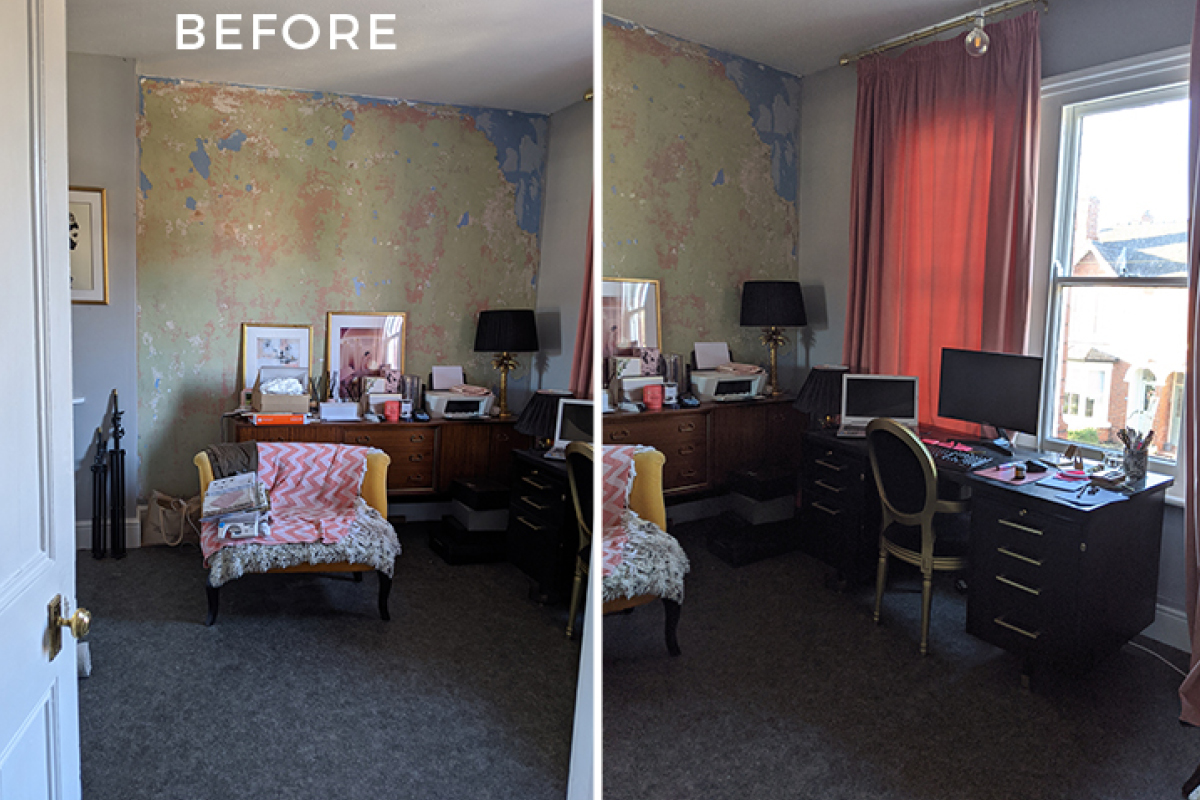 Along with tackling the electrics, flooring and practical storage solutions, Kimberly opted for a peach and gold colour scheme for this previously unloved space. Using warm tones like Peach Baby is a great way to introduce a welcoming, positive energy into a room, which is particularly important in rooms where you're likely to spend a lot of time!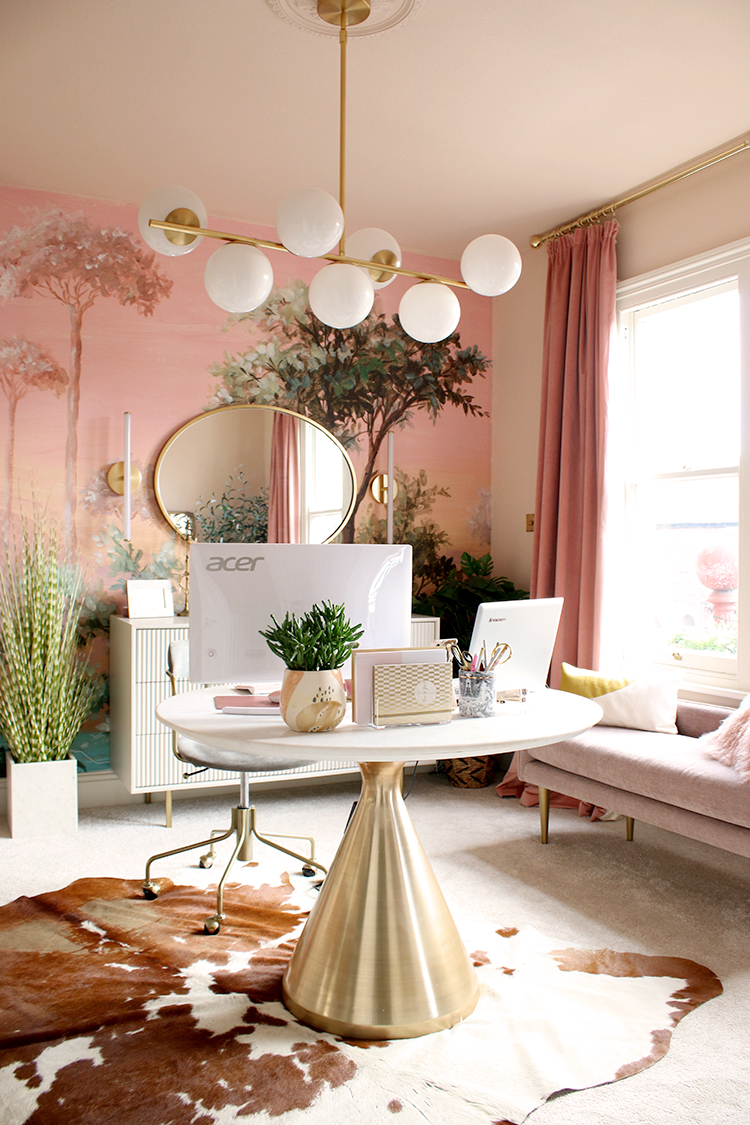 She painted the ceiling and walls in the same Peach Baby shade, which is a brilliant trick that many designers use. Painting walls and ceilings in the same colour, especially light to mid tones like Peach Baby, has the clever effect of both enveloping a space and making it feel larger because the lines are blurred.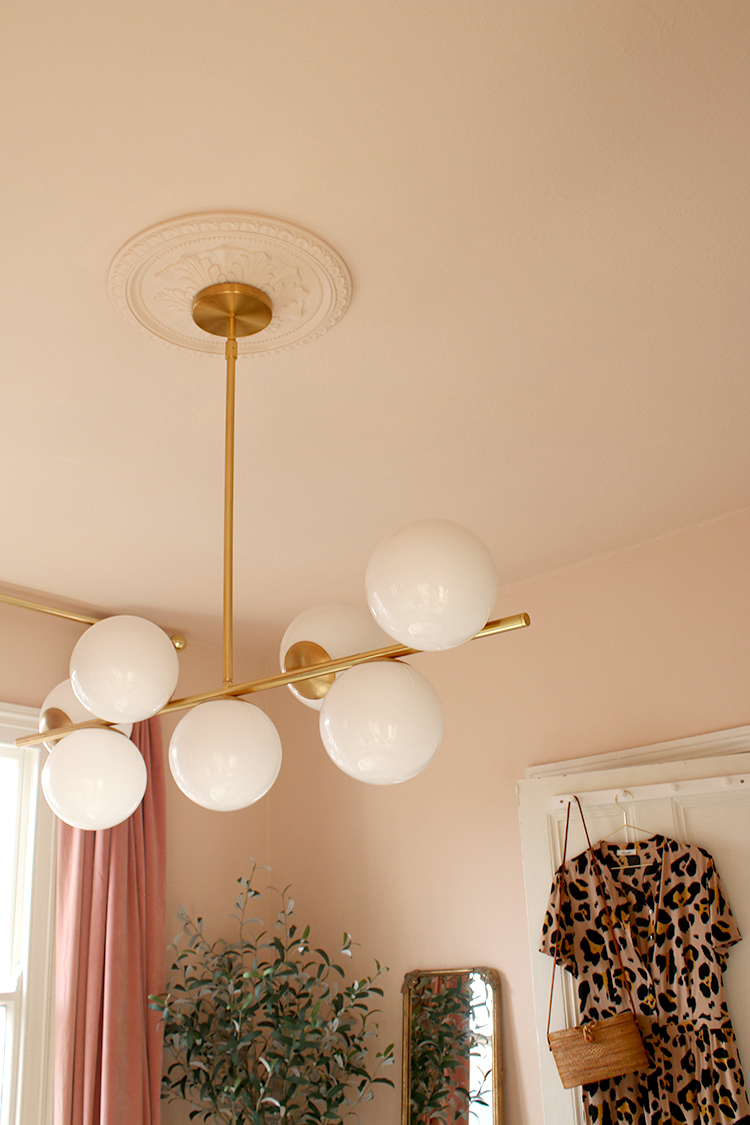 A characterful original fireplace was restored and painted with our new creamy off-white tone Up Up Away, which Kimberly also used on the woodwork and interior trims. It's an ideal pairing to Peach Baby and less harsh than a standard white.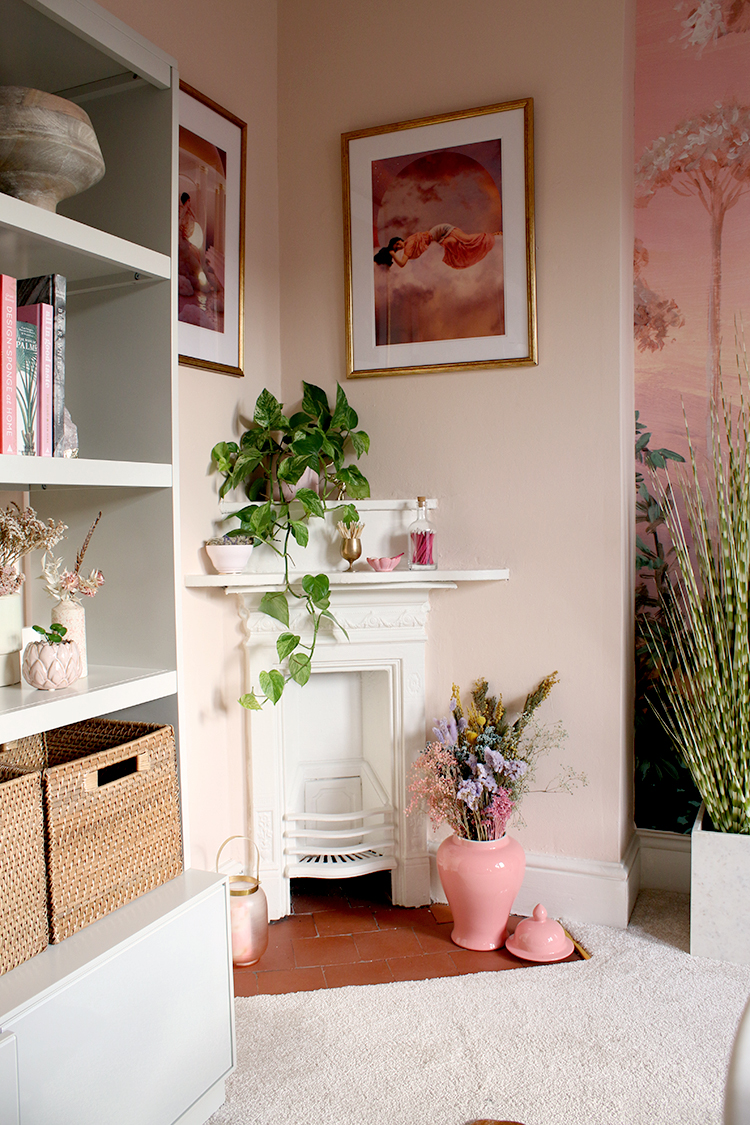 Kimberly also chose this incredible mural as a focal point for the room, which enhances the warming feeling and complements Peach Baby perfectly. You can read more about the revamp, including furniture and accessories, over on her Swoonworthy blog.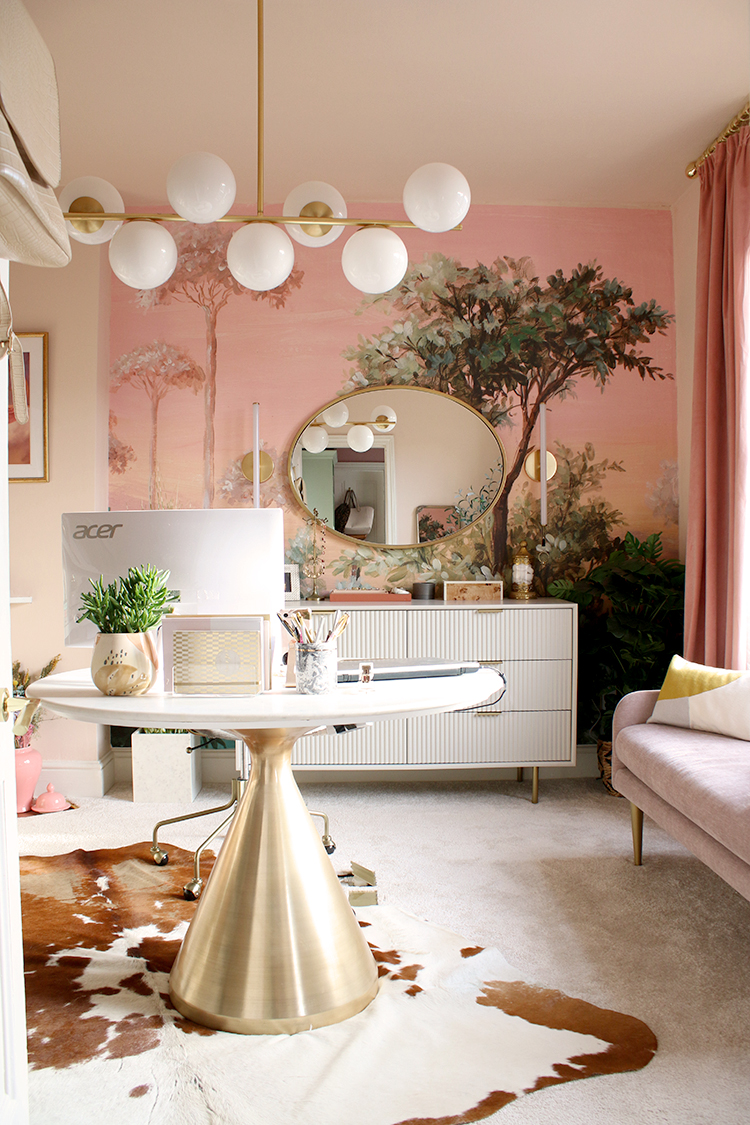 This is one of the most impressive room transformations we've seen in a while and hope you like it as much as we do! If Kimberly's use of warming peach and gold tones has inspired you to try a new shade this year, why not head to our online shop where you can order samples and full size tins of our Classic colour range.