All you need to know
A water-based, oil and acrylic free medium perfect for creating a textured crackle effect on painted furniture. Use in between two contrasting paint colours for the ultimate crackle look.
Drying time: Touch dry in 1-2 hours. Allow 6-12 hours before over-painting.
Approx coverage: Up to 9m² per litre.

400ml
Approx. Coverage
3-4m²
Buy now
Water-based
Oil and acrylic free formulation
Easy to apply
Cracks should appear after a few minutes
Crackle effect can be enhanced with heat
Finish with Earthborn Furniture Glaze or Furniture Wax
Water
Polyvinylalcohol
Defoaming agent
Synthetic preservative (methylisothiazolinone).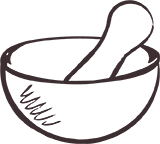 Download a handy data sheet. You can view it using the latest version of Adobe Acrobat Reader.

For our Silicate Masonry Paint to work effectively, you'll need to use either our Silicate Primer or Bonding Primer before application.
Silicate Primer: For bare porous unpainted masonry substrates such as lime plaster, stone, pebbledash & concrete. When used with Silicate Masonry Paint it will create a highly breathable and permanent chemical bond.
Bonding Primer: For use over previously painted, sound masonry substrates. When used with Silicate Masonry Paint it will create a strong mechanical bond.
Our paint and primer products when used together form a bond to the underlying substrate to create a weather resistant, beautiful matt finish.
Our primers are water based and virtually VOC free.
HOW TO USE OUR MASONRY PRIMERS
Once you know the correct primer for your project application is in 3 simple steps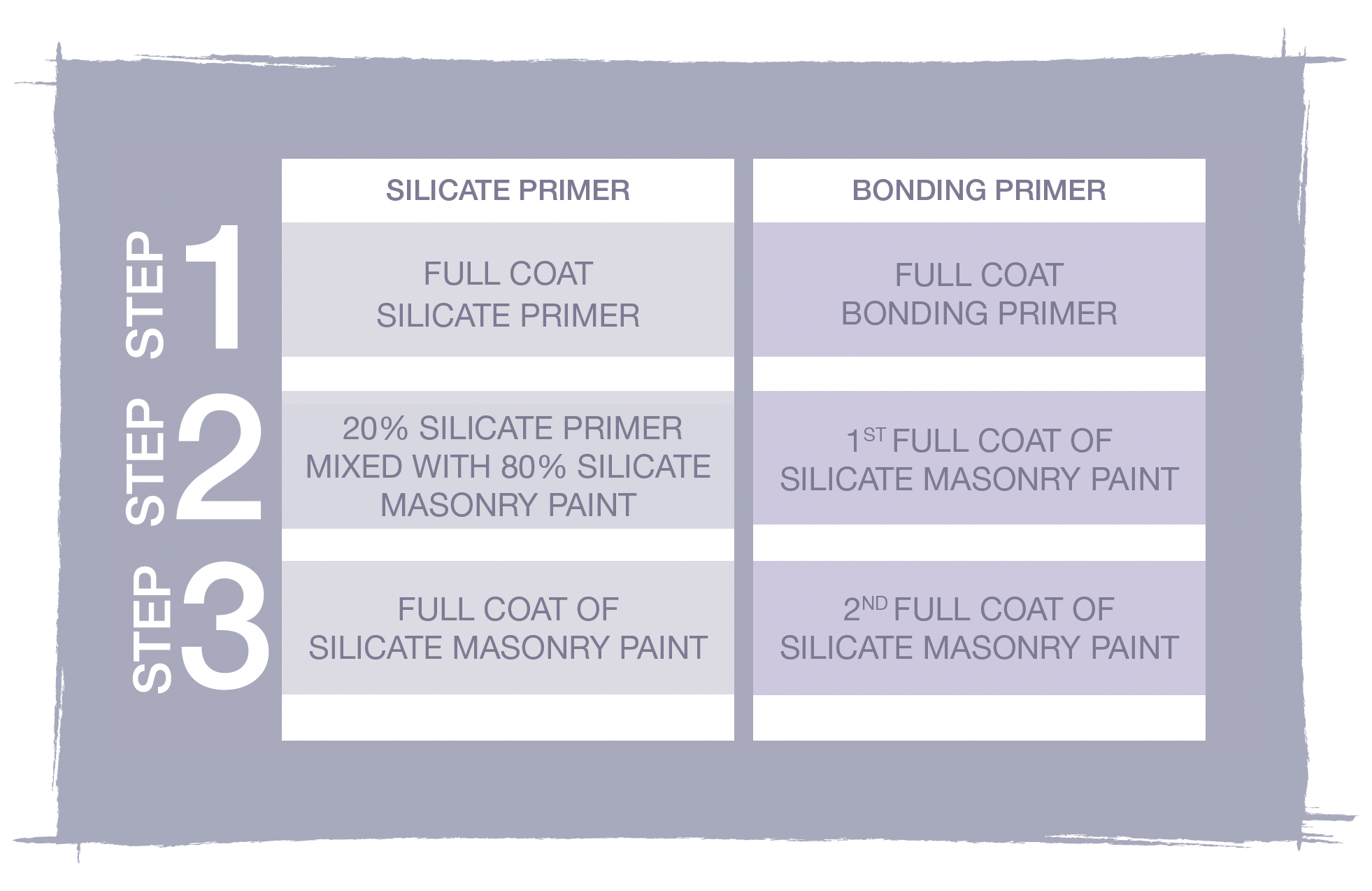 Note: Do not use if the temperature is below 8°c or expected to fall below 8°c within 24 hours of application. Ensure the correct primer is used on the intended surface. Some clay surfaces may require special treatement. Please be aware Silicate Masonry Paint must be used alongside Earthborn's Silicate Primer or Bonding Primer.