As part of our 2017 colour card update, we're super excited to introduce you to our five brand new colours. These glorious new hues will join our existing colour family, offering 72 scrumptious shades, giving you new levels of colour options for both contemporary and classic homes.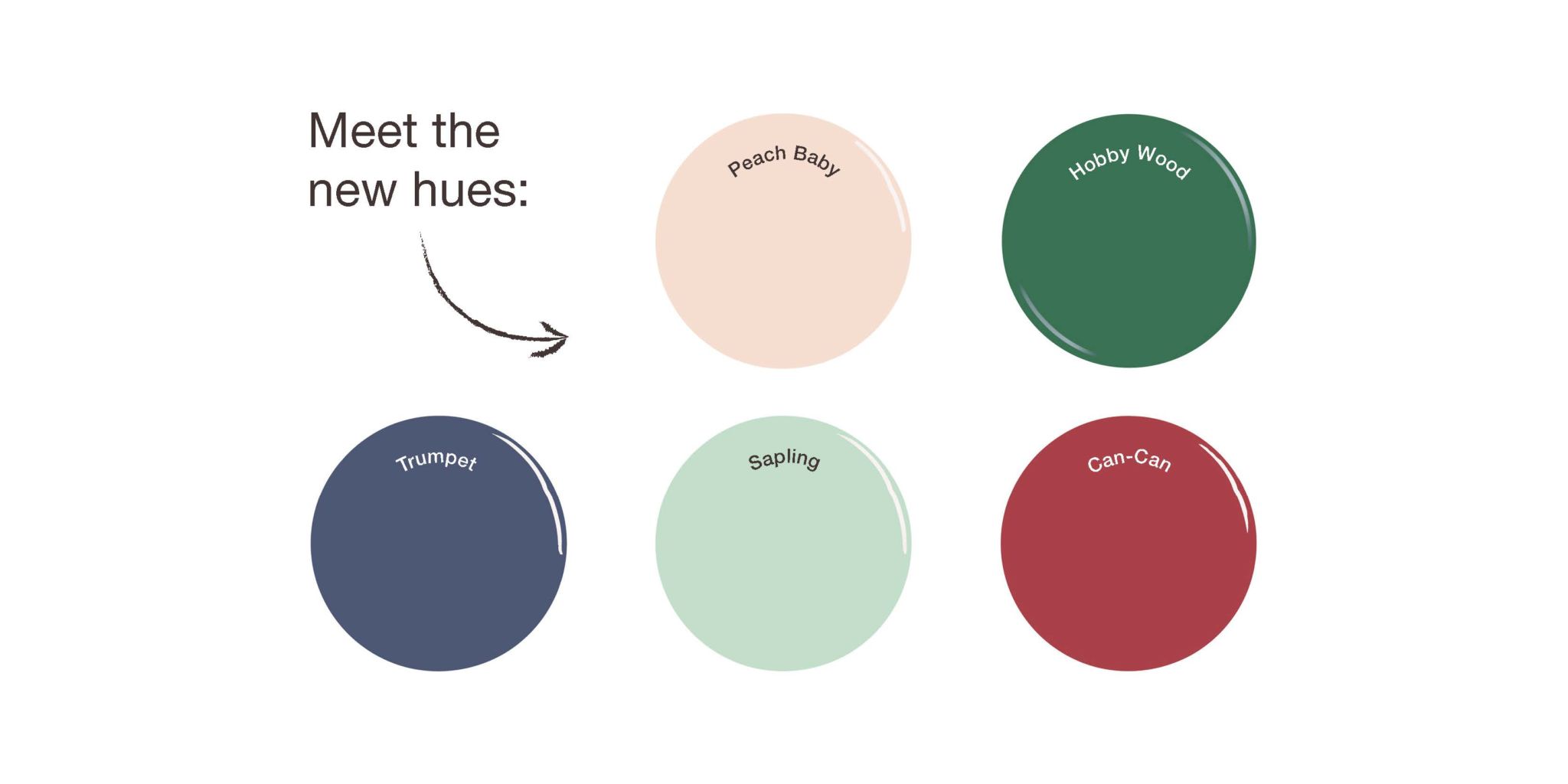 Introducing our brand new colours:
Sapling is a mellow and creamy green, the perfect pastel for a calming living room or bedroom and just the ticket for springing into summer.
Peach Baby will brighten up the day (or the kitchen!) with its delicious peachy pinkish shade. A light, gentle tone, it's a versatile shade that can work wonders in all room types.
Trumpet is a deep bluey purple, perfect to take the chill out of the bathroom. Designed to envelop and relax, its dark yet chalky undertones add sophistication to a space.
Moulin Rouge inspired Can-Can is a racy shade, designed to add a warm, rich pop of pinky red colour. Ideal for kicking things off in the hallway!
Hobby Wood is a bold woodland green, ever ready to help bring the outside in, a perfect backdrop for orangeries or use as a grounded colour pop to any part of the home.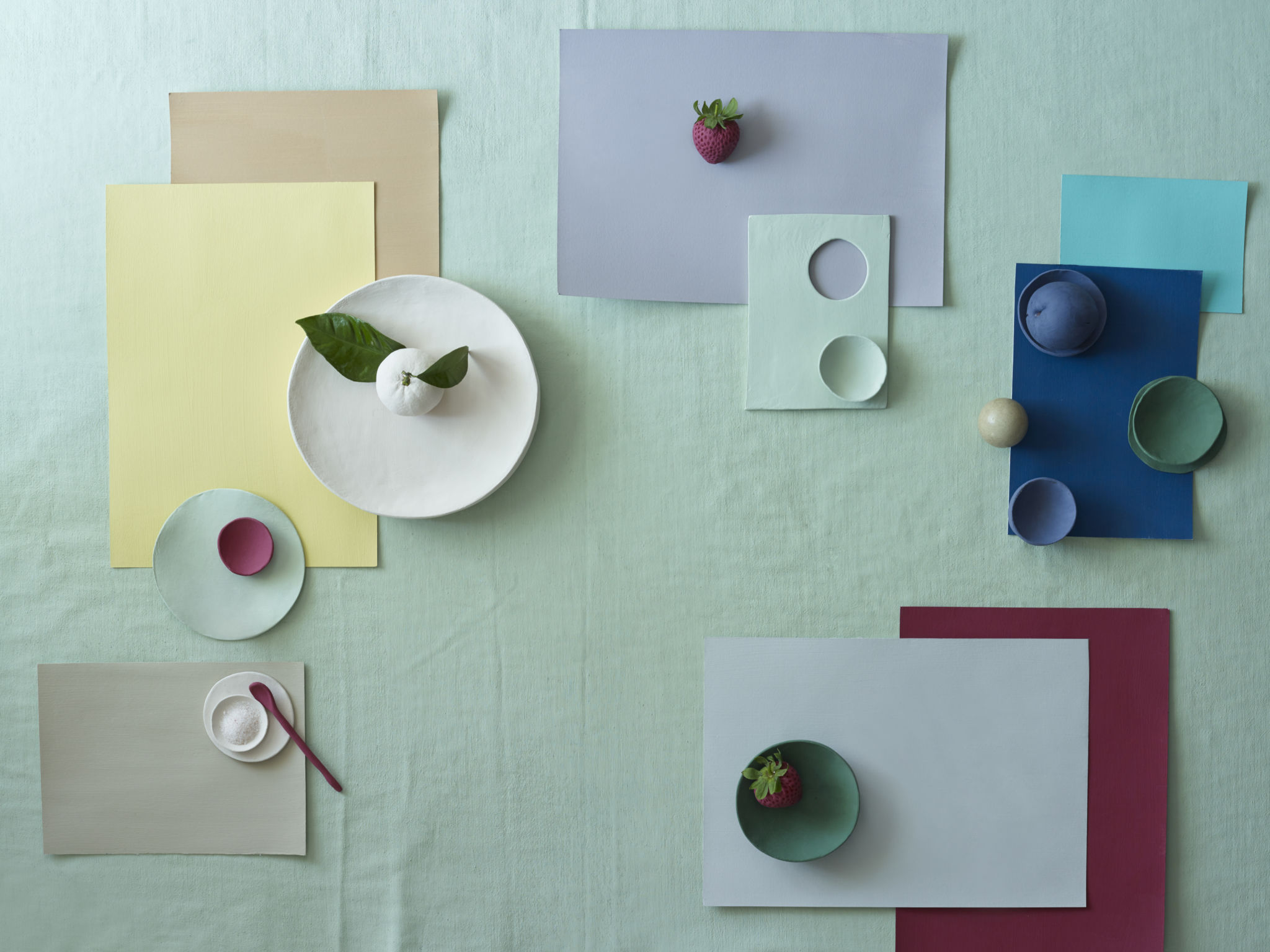 All shades are available in the following Earthborn paint finishes:
Claypaint, Lifestyle Emulsion, Eco Chic and brand new Eggshell No.17.
Want to see the full palette? Click here to order your brand new, free colour card, or visit our sample shop for Claypaint testers.