Our most commonly asked questions about Earthborn Silicate Masonry Paint
1st June 2020

Lots of customers choose to use our Ecopro Silicate Masonry Paint to paint their home. In a nutshell, it's a highly breathable masonry paint suitable for lime, concrete, brick, stone, concrete and pebble dash. Used on unpainted masonry surfaces it provides a durable, long-lasting finish.
Many people who live in old properties are advised by conservation specialists to use breathable exterior paints. Or perhaps they have realised that non-breathable masonry paint is causing issues for their home, including damp walls or cracked brickwork.
So if you've come across our Silicate Paint System but aren't sure if it's right product for your house, or if you'd just like some more information first, we've answered our most commonly asked questions to help you decide:
Can I use Earthborn Silicate Masonry Paint over lime wash?
Yes, you can use our Silicate Masonry System over existing lime wash provided it is completely sound and stable. However lime wash is also prone to flaking off over time. If this is the case for your property, remove as much as possible before applying our Silicate System. If that surface isn't fully bonded to the wall itself, it could risk coming off as the lime wash flakes away.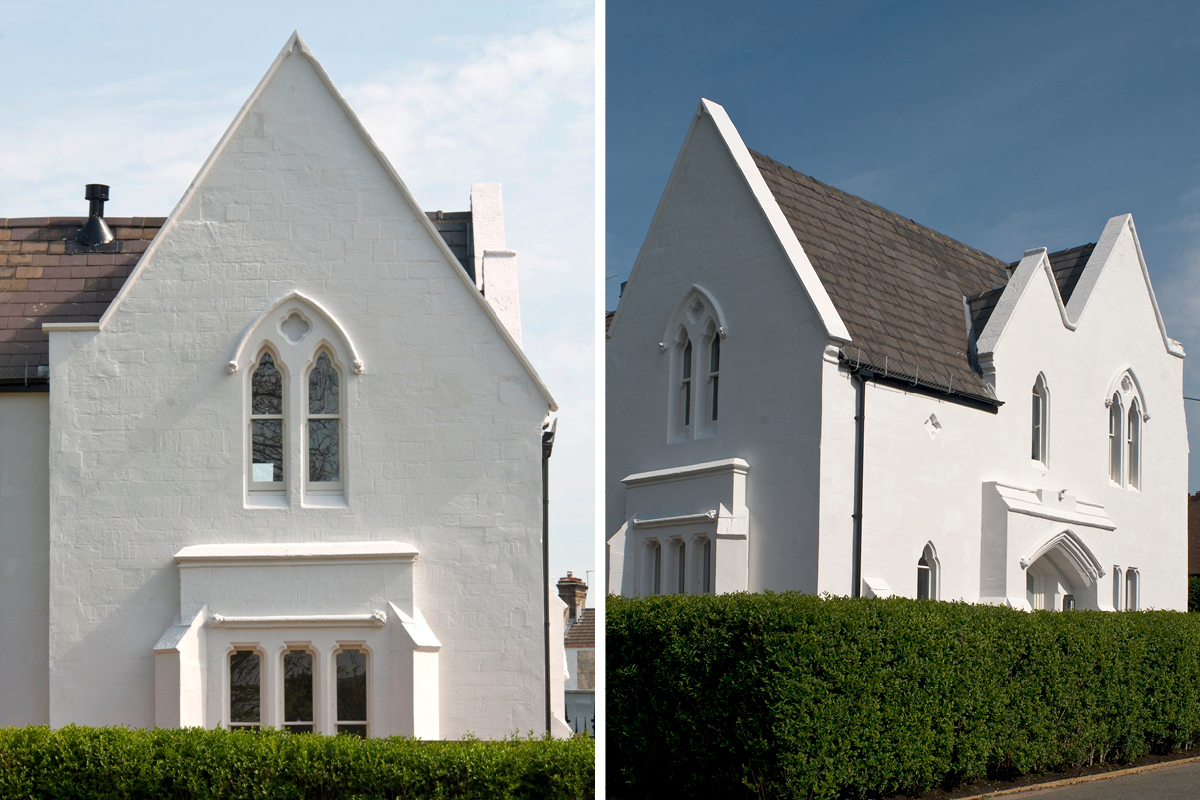 I have cob walls. Is Silicate Masonry paint suitable?
If your cob walls have been coated with lime render, then the Ecopro Silicate Masonry System is an ideal finish due to its high breathability. It isn't suitable for applying directly to uncoated cob walls though.
Do I have to remove every bit of paint work before applying the paint system?
We're afraid so! Our system works by applying primer then paint to a bare masonry surface. The two products create a chemical reaction with the masonry and essentially 'knit' into the surface. If you are sure that the previous paint work is also silicate paint, or limewash (see above) then you can repaint it.
But if in doubt, or if you know it's a conventional acrylic based masonry paint, you will need to remove it before using Earthborn Silicate Paint & Primer. If you don't, the paint won't bond and will flake off. It also won't be breathable.
Can I apply using a paint sprayer?
Absolutely! Our Silicate Paint can be applied by brush, roller or spray gun. We wouldn't recommend using the Primer on its own in a sprayer though, as if it gets airborne and lands on any glass, metal etc it may damage that surface, so best stick to brush or roller when applying the priming coat.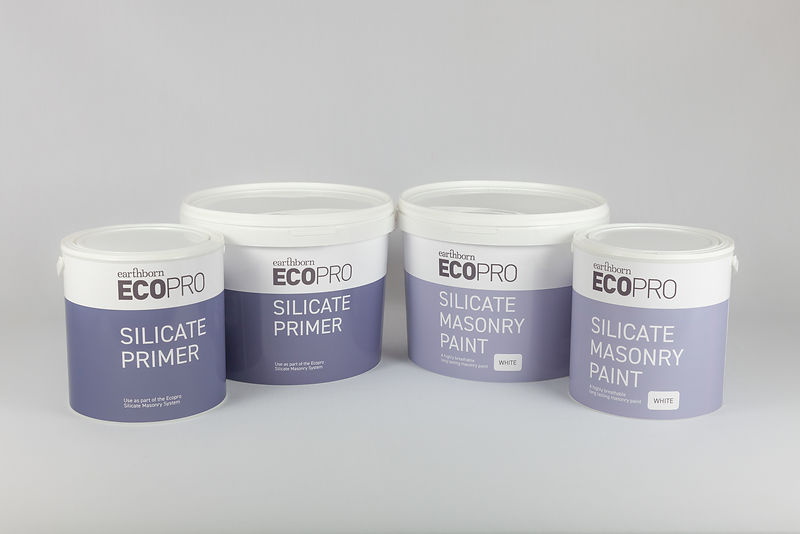 Is it suitable for internal brick walls?
Yes it can be used internally or externally. Most people use it on exterior walls because it is very very durable, which makes it ideal for changes in temperature and weather conditions. If you have interior brick walls that require a breathable paint, you might prefer to use our Claypaint. Claypaint is also highly breathable and easy to apply.
Do you match to bespoke colours?
We get lots of requests for colour matching across all our paint ranges. Our Silicate Masonry Paint is formulated differently to other paints, so bespoke colours aren't always possible.
For example, dark colours are difficult to achieve because adding too much coloured pigment can change the chemical make up of the paint. This can stop it from bonding correctly, or inhibit its breathability. However if you're looking for a specific colour that isn't in our range of 48 shades, you can always ask us and we'll let you know if it's possible.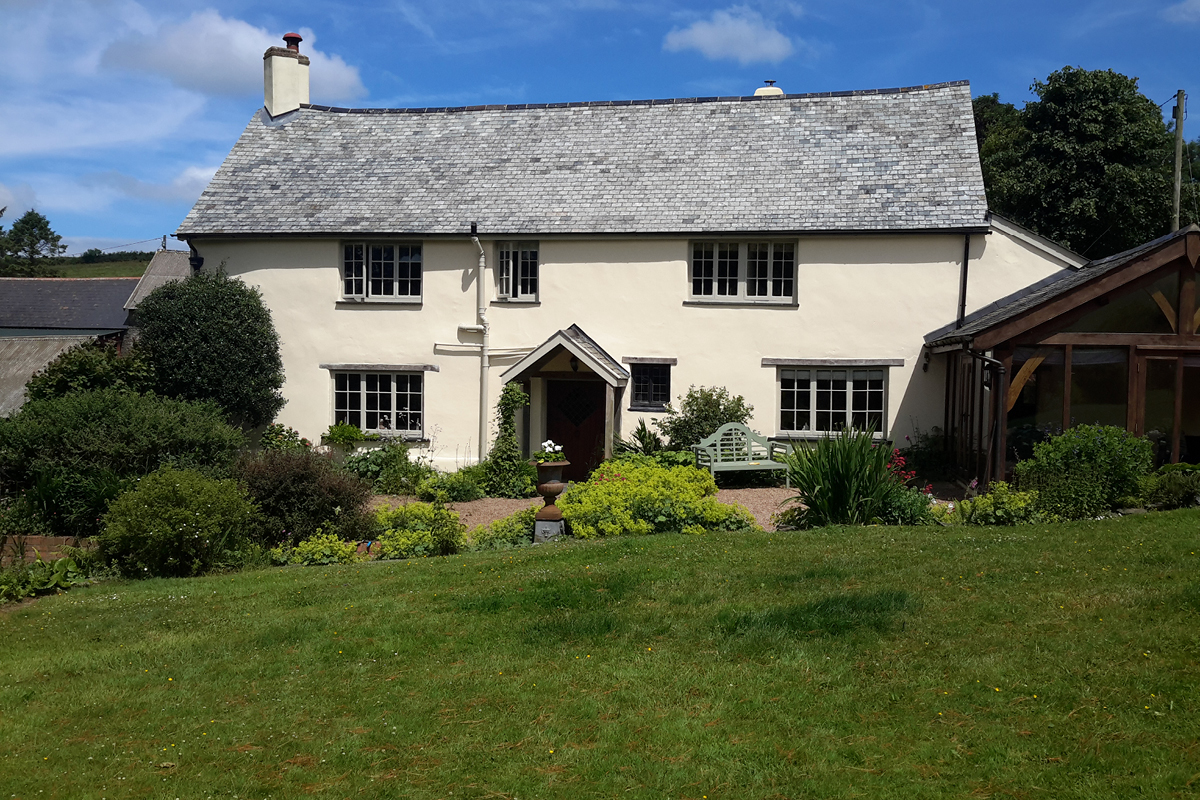 If you'd like to know more about our highly breathable, highly durable exterior masonry paint, take a look at our product page here. We've recently doubled the colour range to 48 shades, to get hold of a free colour cards and to order sample pots,  head to our online shop. If you already know which shade you want, full size tubs and primer can now be ordered directly too.