Our autumn winter interior colour trends for 2019-2020
30th November 2019

With a new decade hot on our tail, we're taking a look at autumn and winter interior colour trends set to stick around into next year! After a trip to Paris for Maison et Objet in September, it's clear a number of key trends are set to be HUGE going into 2020. And what's better, you can get the look easily with a selection of our paints that fit PERFECTLY into the biggest future trends. Read on to be inspired and start your bang-on-trend interior makeover…
The hottest new hues
Now the colder months are upon us, richer tones are key to bring a little warmth and cosiness into our homes. Burnt oranges like our Freckle or Flower Pot and deeps reds like Lady Bug and Can-Can are the perfect mid-winter pick me up.
Flower Pot is a true, warm Mediterranean terracotta that works particularly well with rich shades like Freckle, as it shares its clay heritage. Or pair with lighter neutrals to make it pop!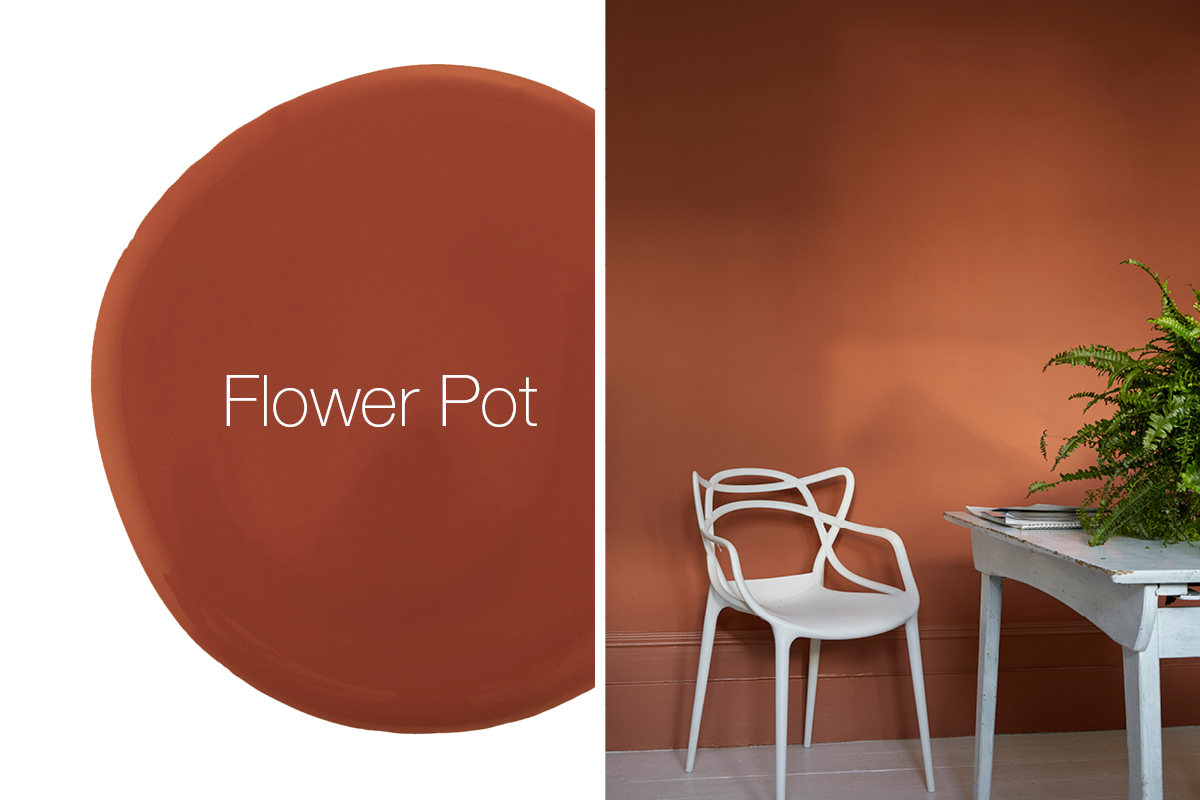 Freckle is our easy going, subdued orange which obtains its character from the ochre terracotta clays that it's blended from. Our claymate Emma Jane Palin used Freckle AND Flower Pot in her bedroom space, offset with the every so lovely Cupcake.
Lady Bug is our richly toned burgundy. This dramatic, jewel of a colour is highly versatile and would impress in all property styles, from contemporary kitchens to stately drawing rooms. Perfect when paired with natural accessories or cabinetry just like this intriguing kitchen space!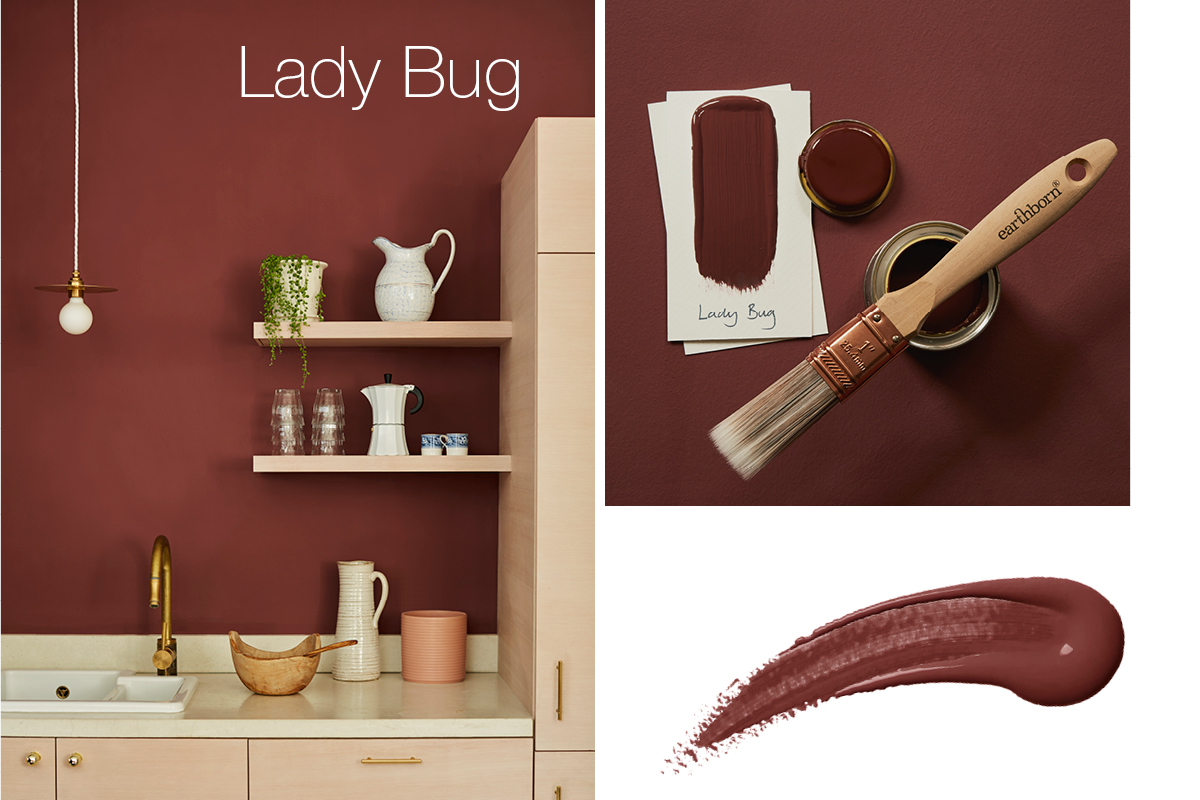 Can-Can is a Moulin Rouge inspired colour which gives a good kick of pinky red tones to your interior décor. Try with muted tones for an understated pairing or a bold yellow for a scheme to impress!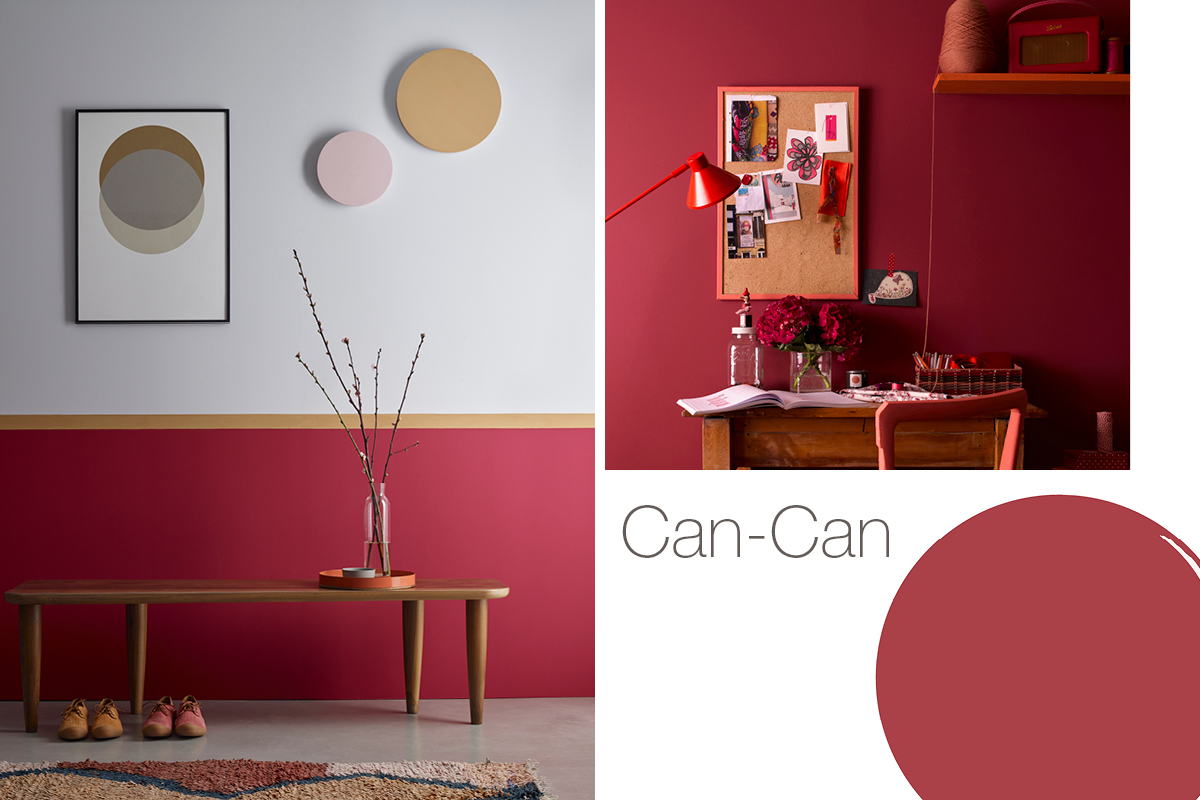 Animal print
Is there ever a time of year where animal print isn't a good idea? Er, no. Make strides into the wonderful world of colour and eclectic prints! Our claymate Soozi Danson took a walk on the wild side with our Freckle, Delilah, Rosie Posie and Cupcake to create this amazing wall art in her office.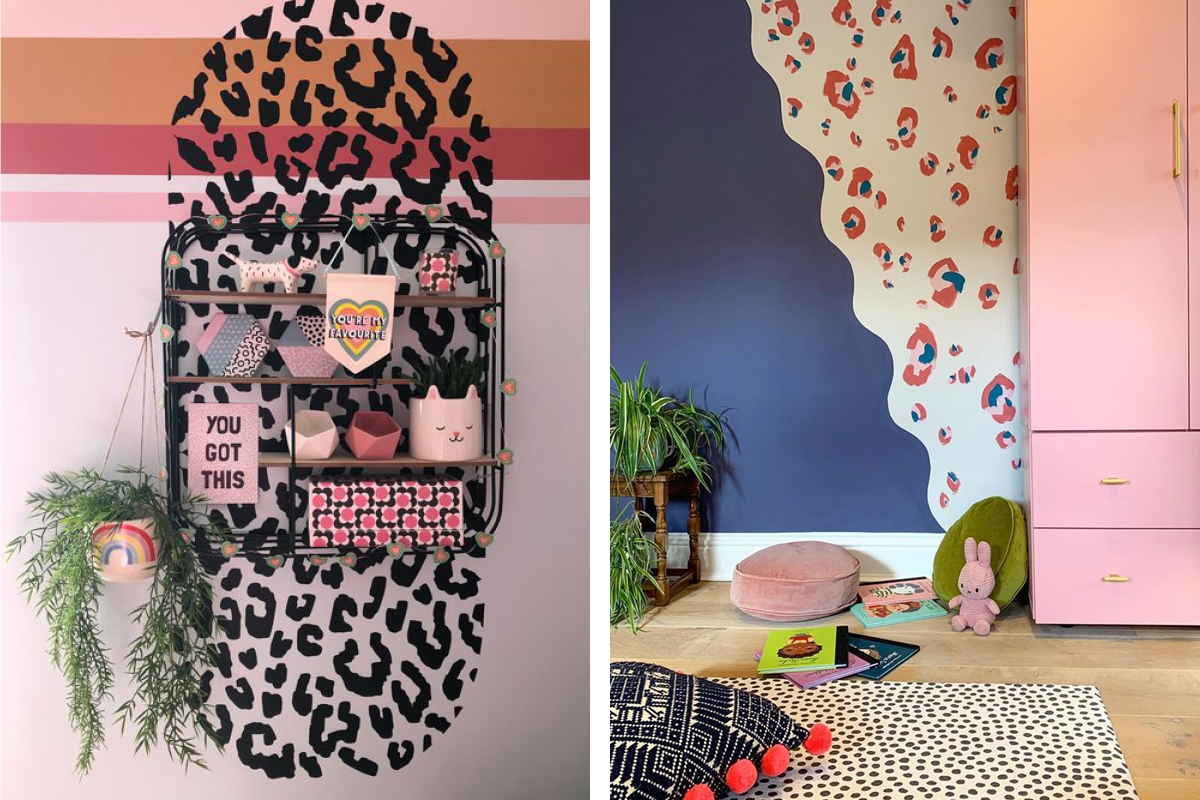 One of our favourites, Hannah from Nap Time Style created the kid's bedroom of dreams with our Trumpet, Delilah and Rosie Posie Claypaint. What little-one wouldn't want to drift off to the Land of Nod in THIS room?! Just gorgeous and a perfect clash of colours.
Head back into nature with earthy tones
We're talking about dreamy greens and muted, earthy tones. From deep, dark emeralds to cooler and calming hues, green is set to be the colour of the season! With our gorgeous spectrum of greens, pick any and you'll be onto a winner. Here's a look at just a few…
Hobby Wood is a bold woodland green, ever ready to help bring the outside in and one of our Instagram favourites! A perfect choice for an earthy scheme. Uber cool fashion blogger, Megan Ellaby chose it for her dining room and we love it! As did Erica Davies for gorgeous home office. Fine choice ladies!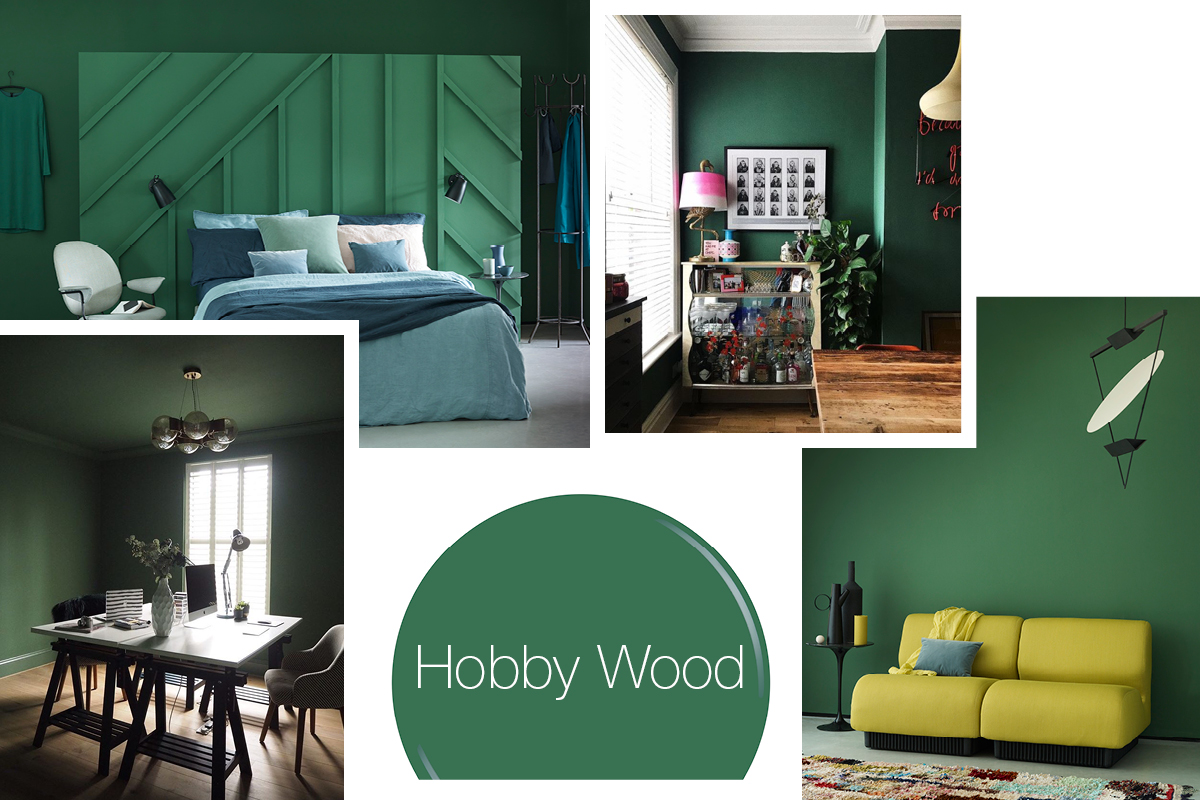 With Cricket, you'll never be on a sticky wicket with this genuine all-rounder! A beautifully soft, summery green and beautiful choice to pair with plants and indoor foliage.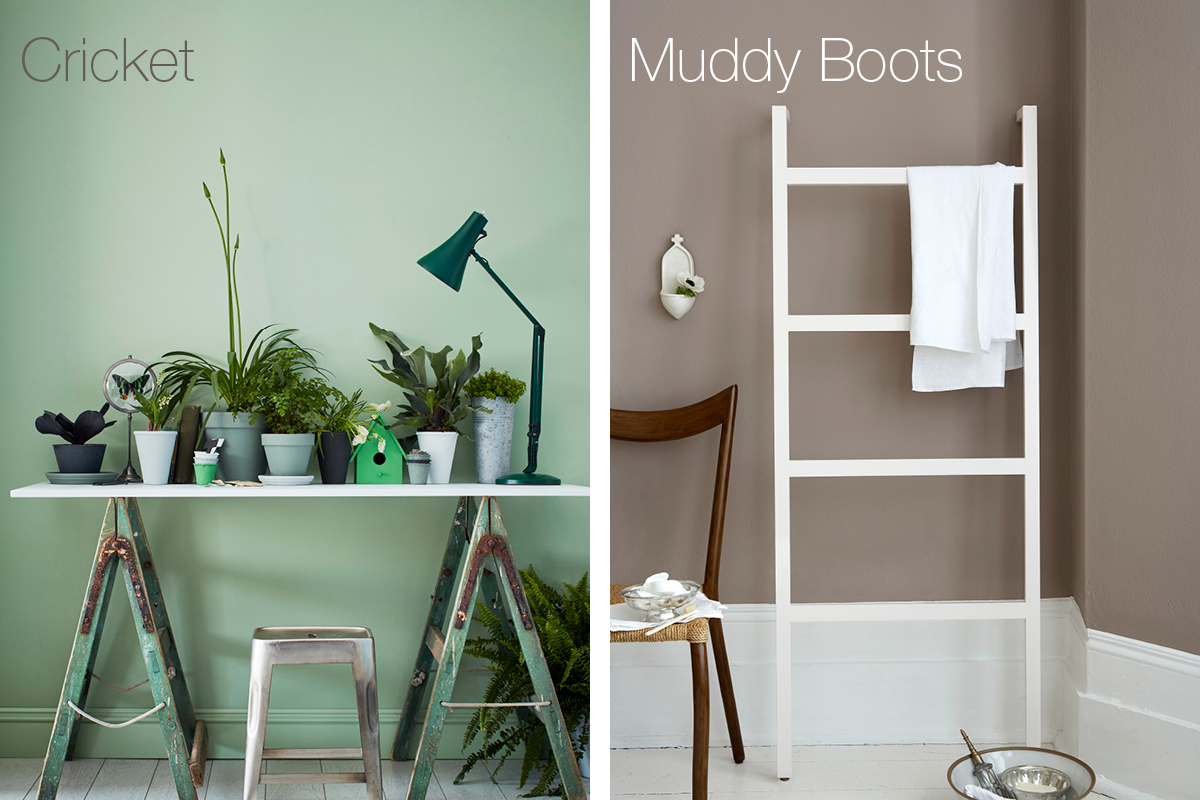 The fawny-tawny tone of our Muddy Boots is perfect for kicking off your wellingtons after a long, autumnal walk. A lovely shade of brown to bring a true natural feel to any space. It also has the ability to shift in lovely muted tones in different lights, therefore suitable in any facing room.
Paw Print is a warm tone ideal for spaces that take their inspiration from nature. Best described as a 'mushroom' for grown-ups. Our Claymate Jess at Gold Is A Neutral picked it for her daughter's ever-so-lovely bedroom. A bedroom of dreams for any little girl! While one of our other superstar Claymate's Kimberly from Swoonworthy used this calming shade to beautiful effect in her living room.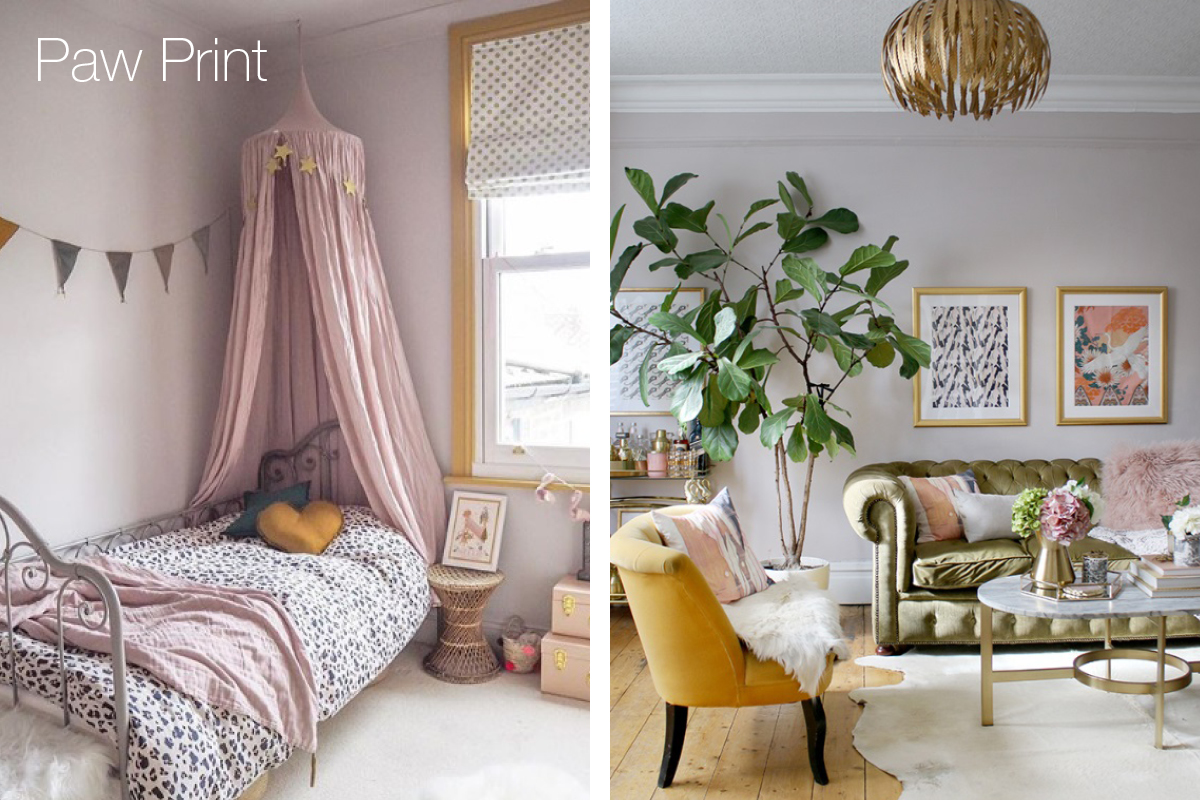 What do you think of our autumn and winter interior colour trends; do you have any favourite paint shades that you'll be using in your home in 2020? As ever, head to our Instagram, Facebook, Twitter & Pinterest for more inspiring decor ideas!